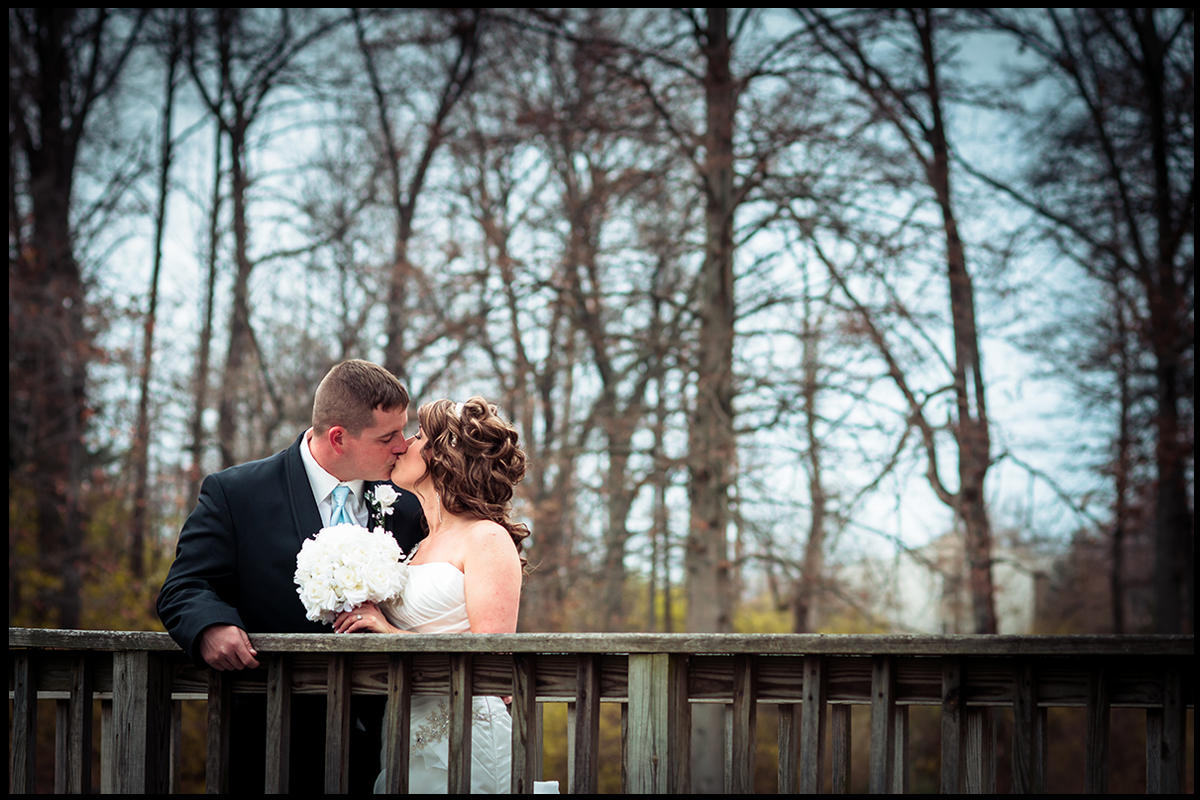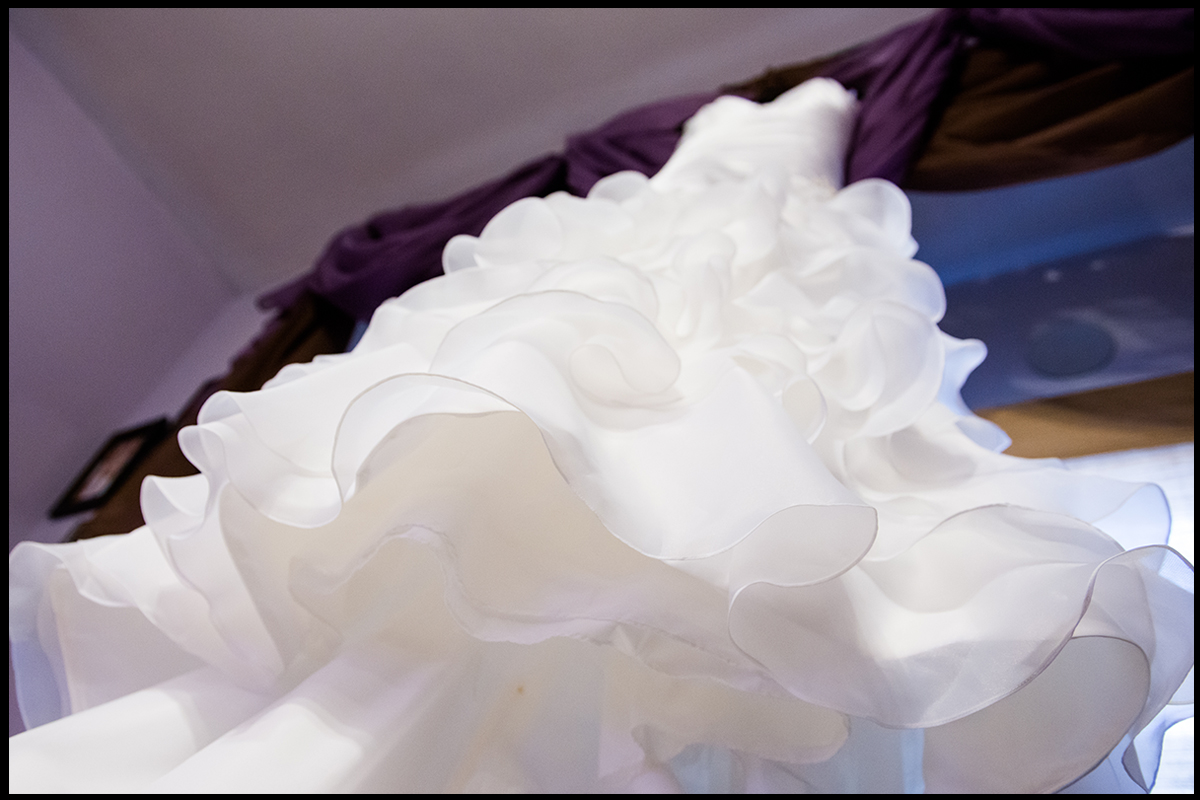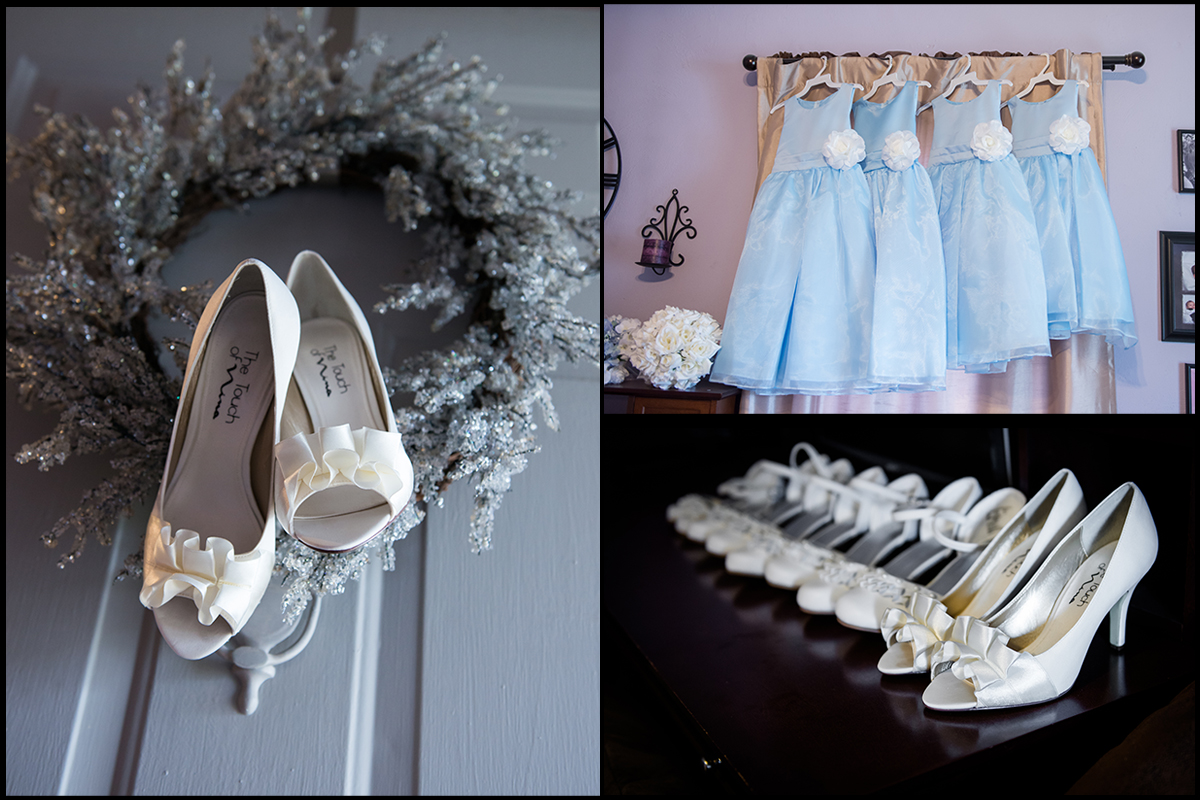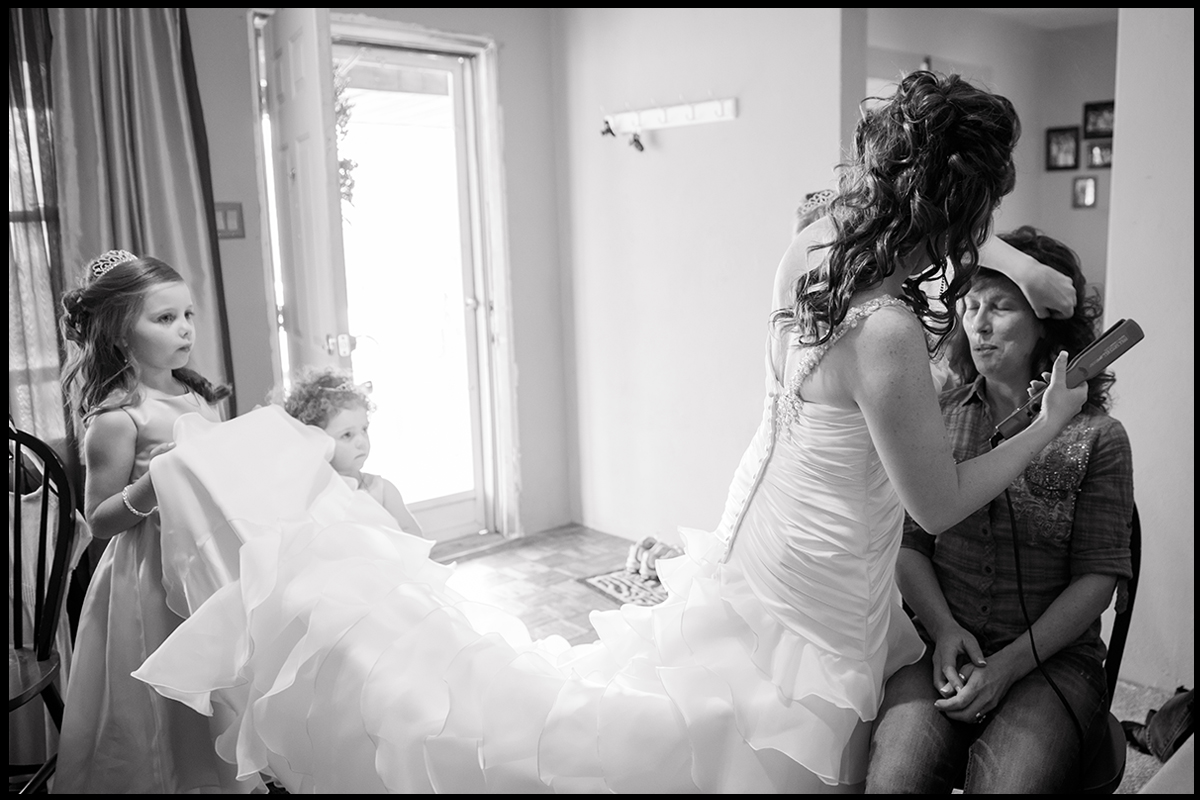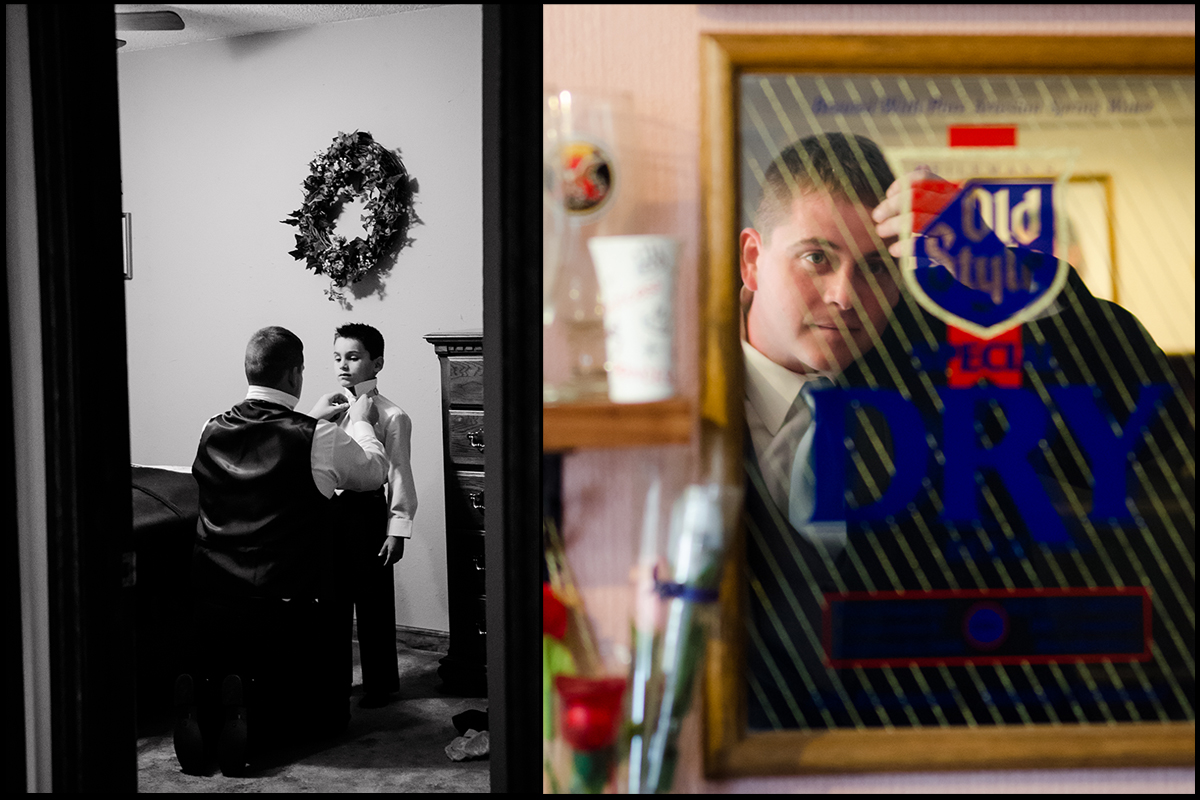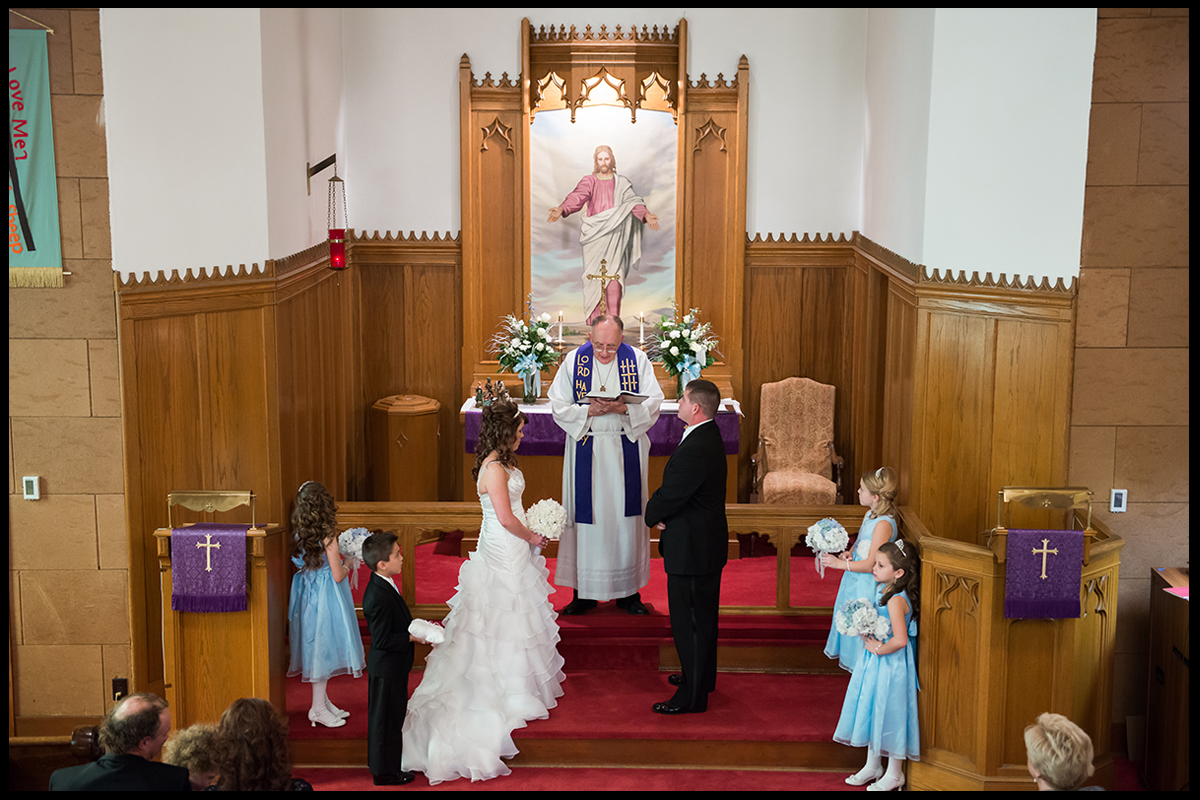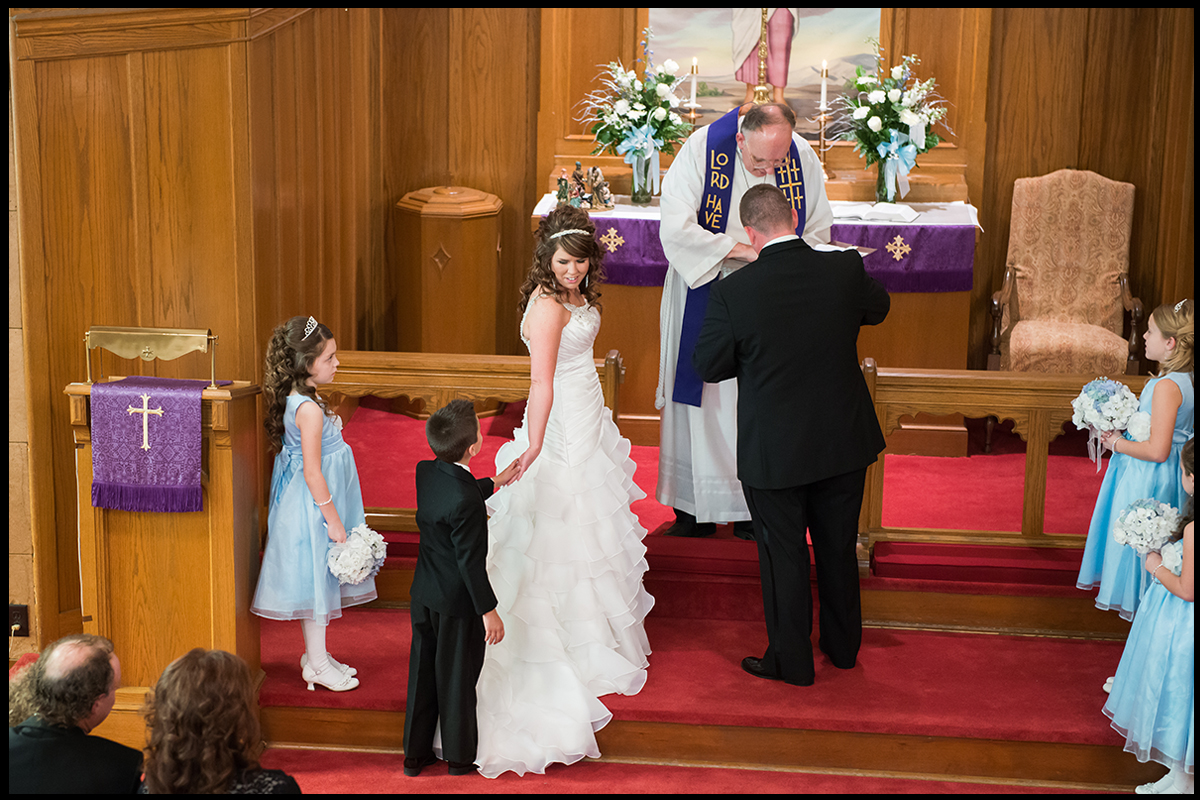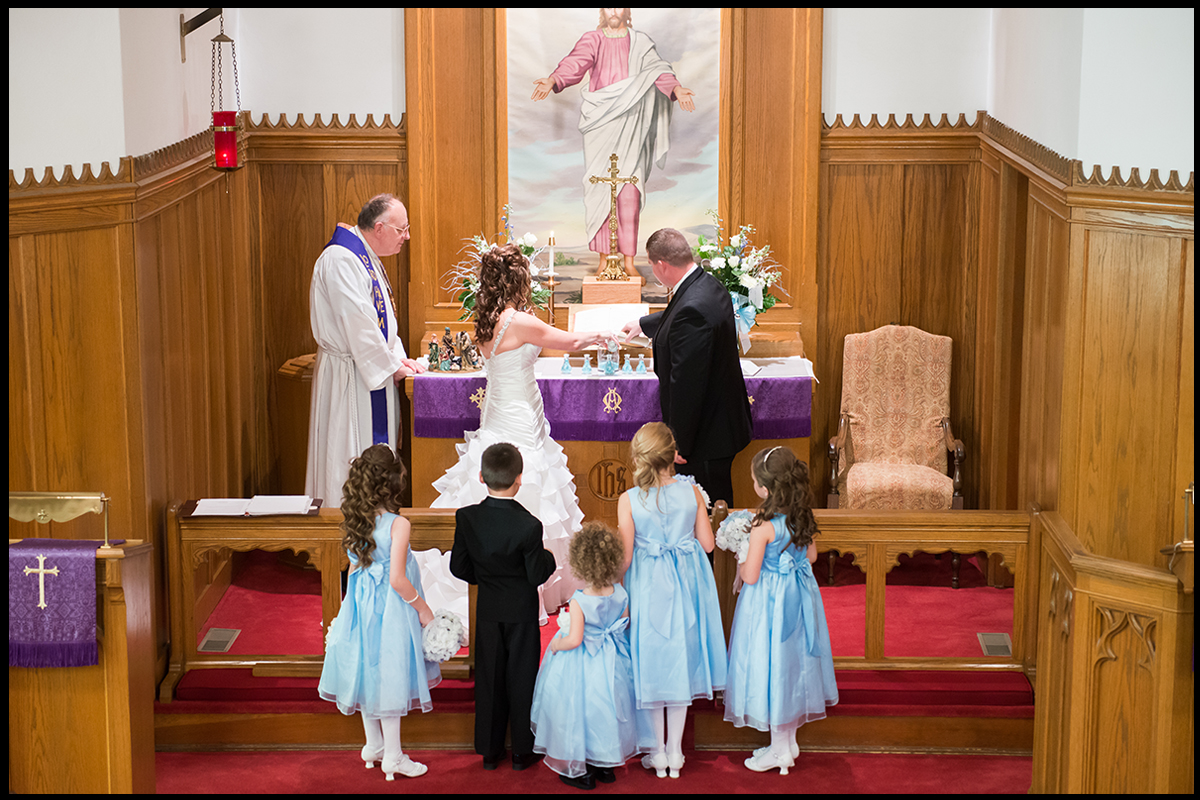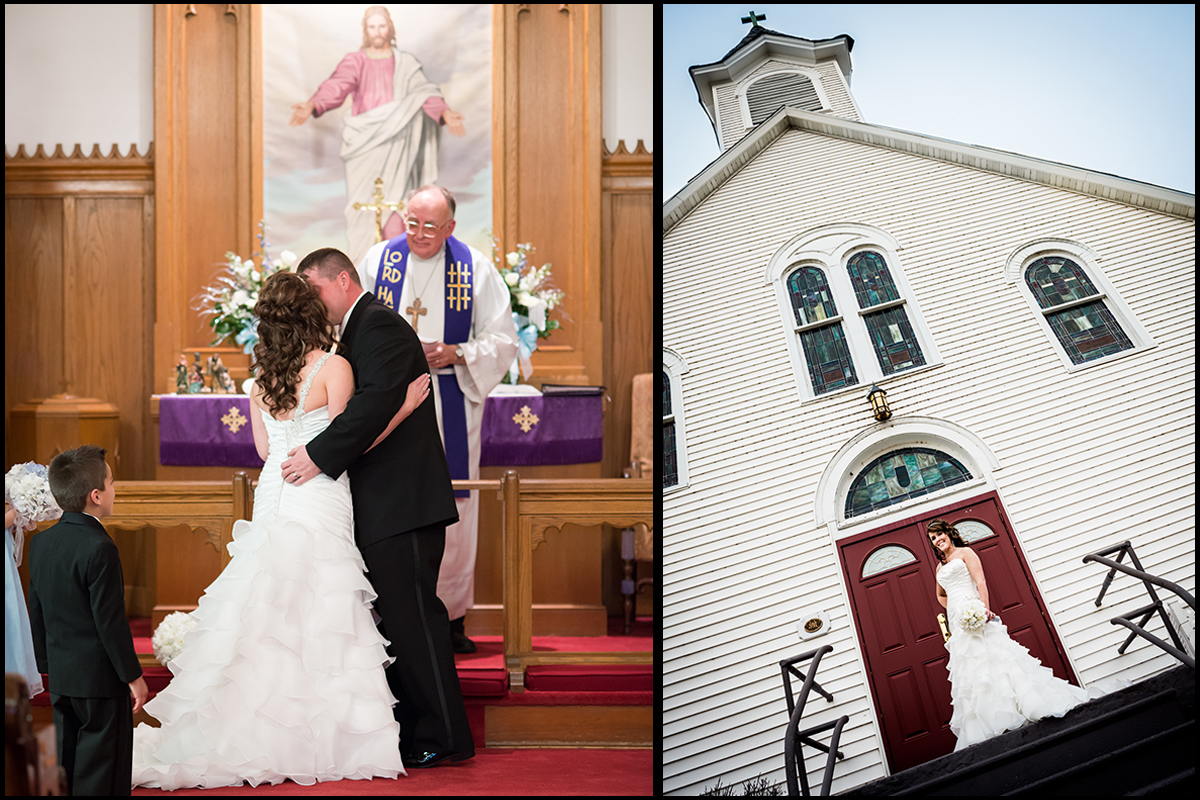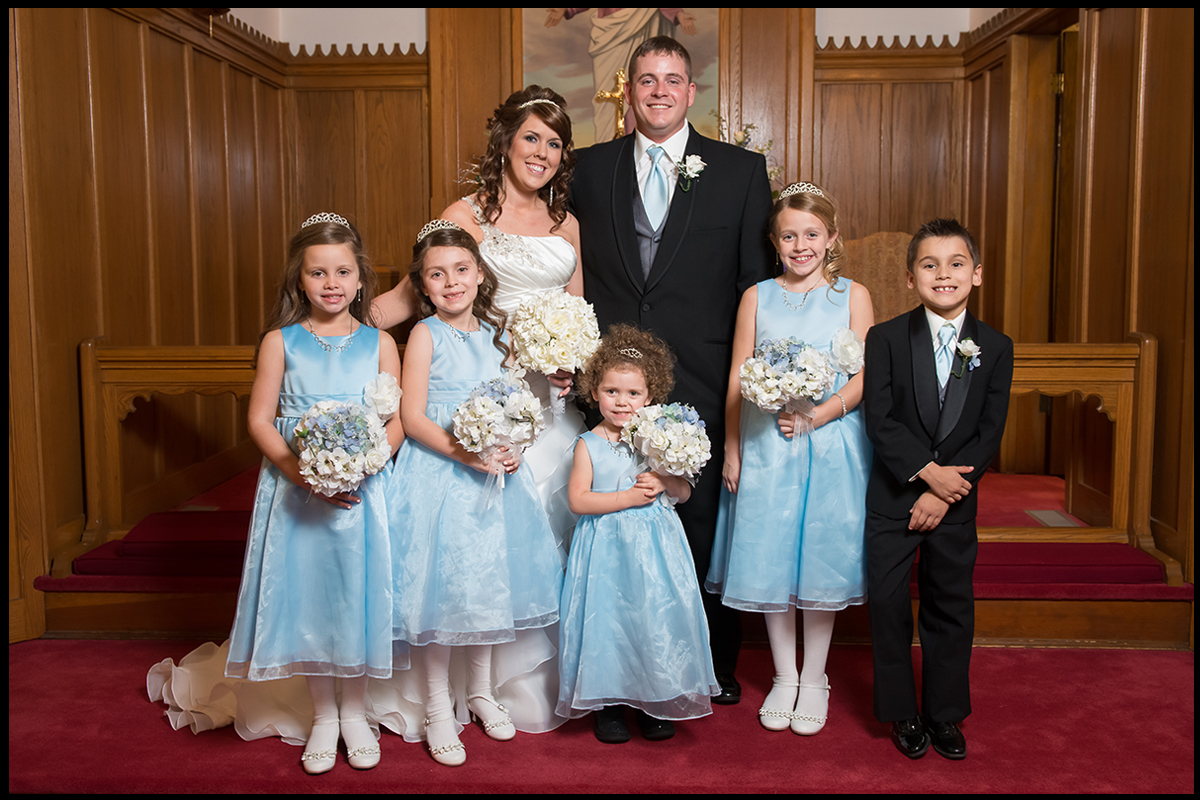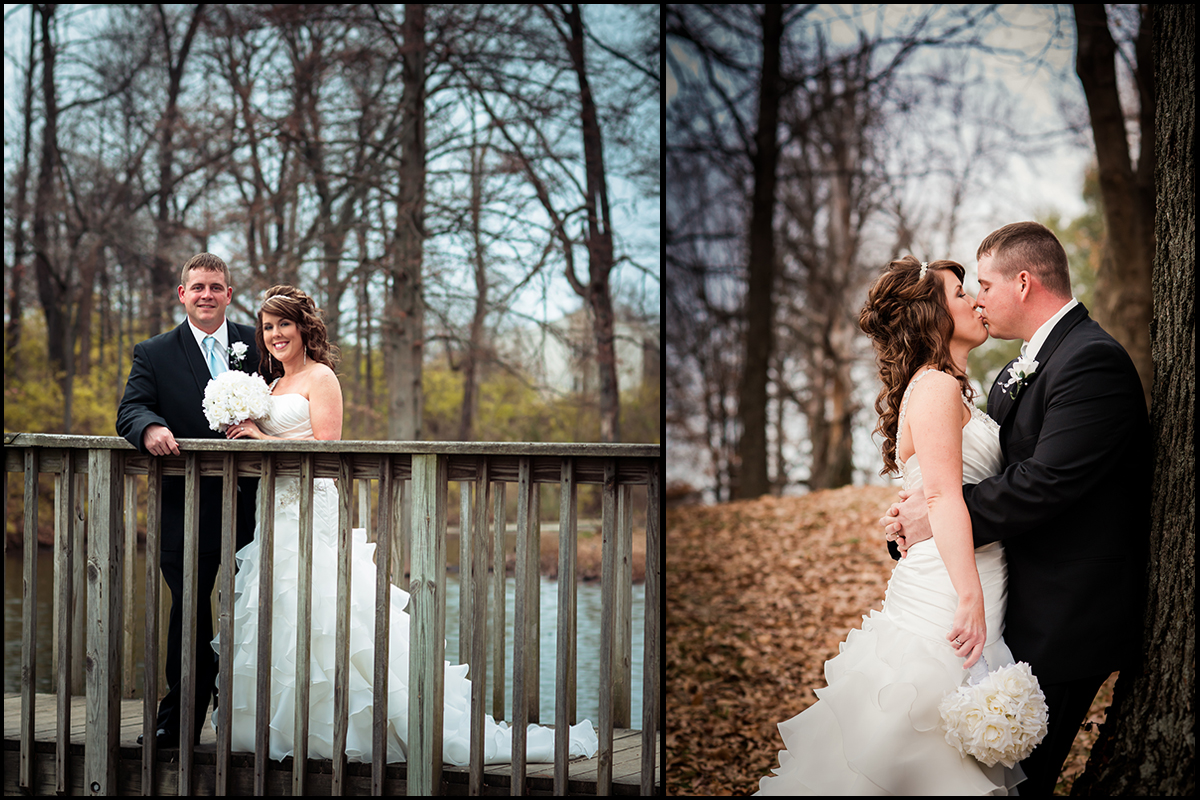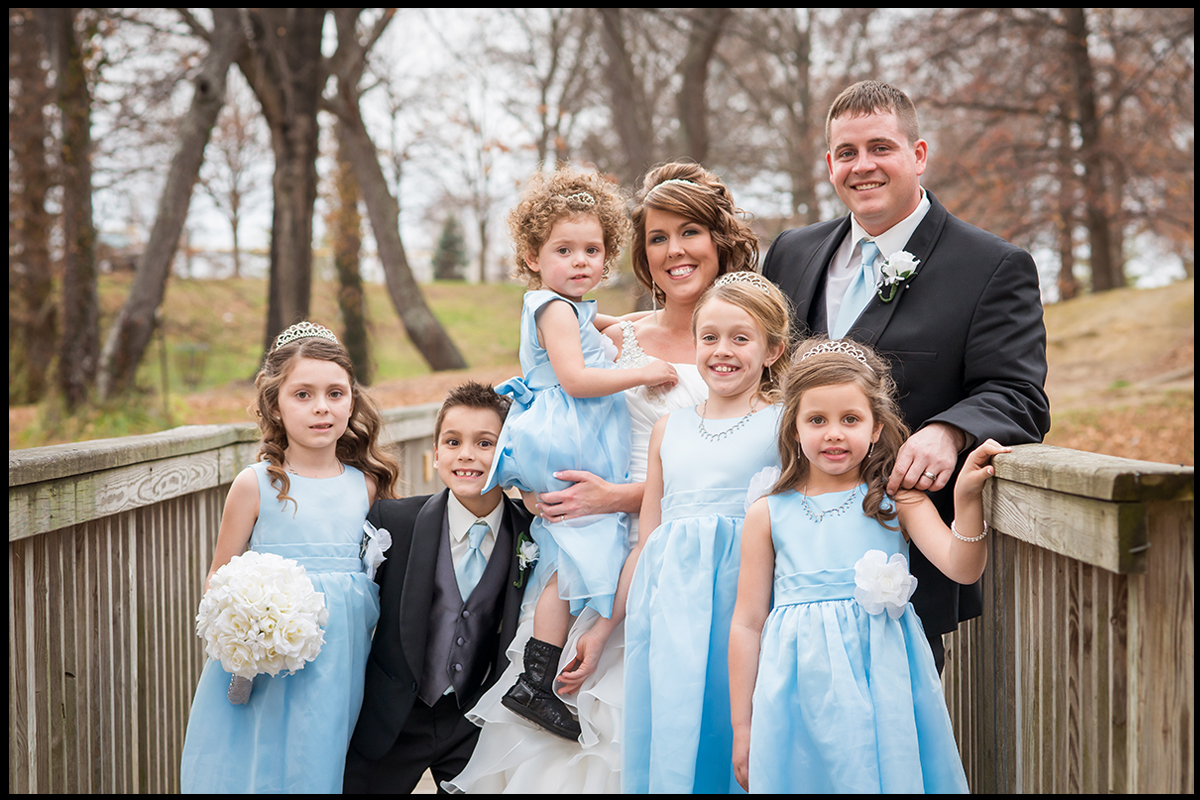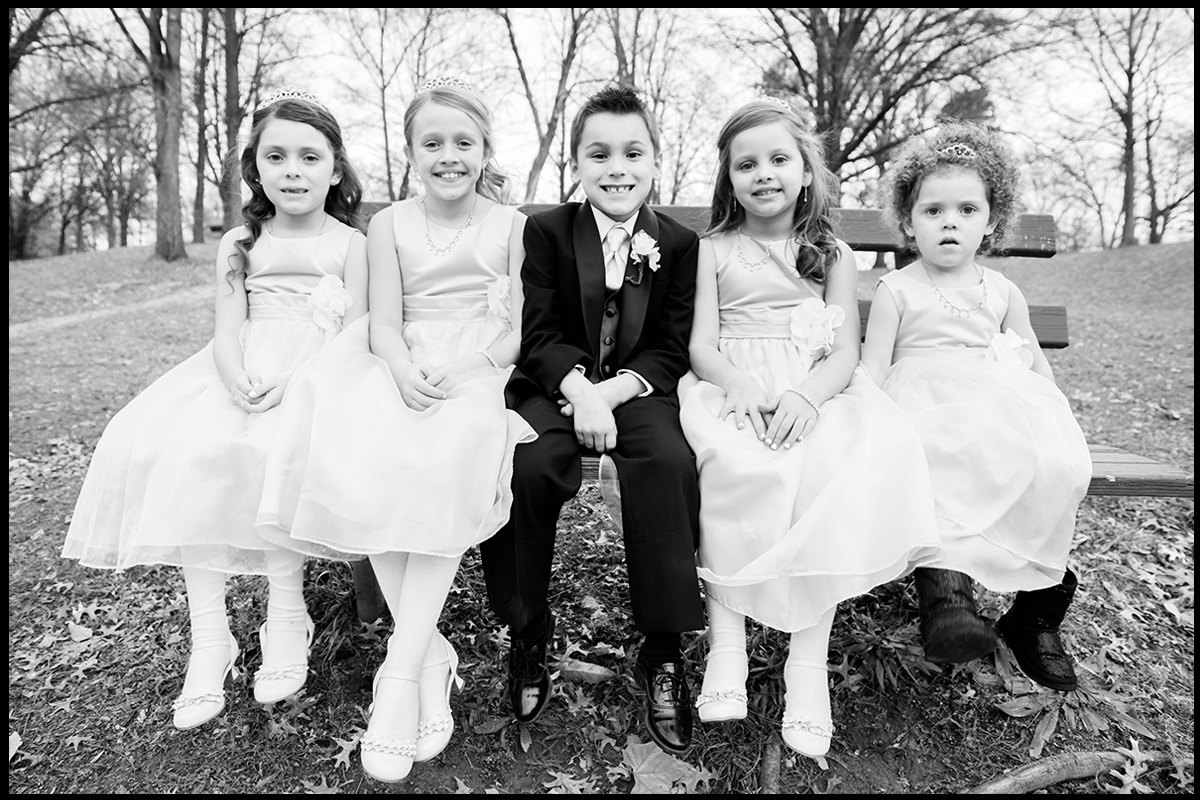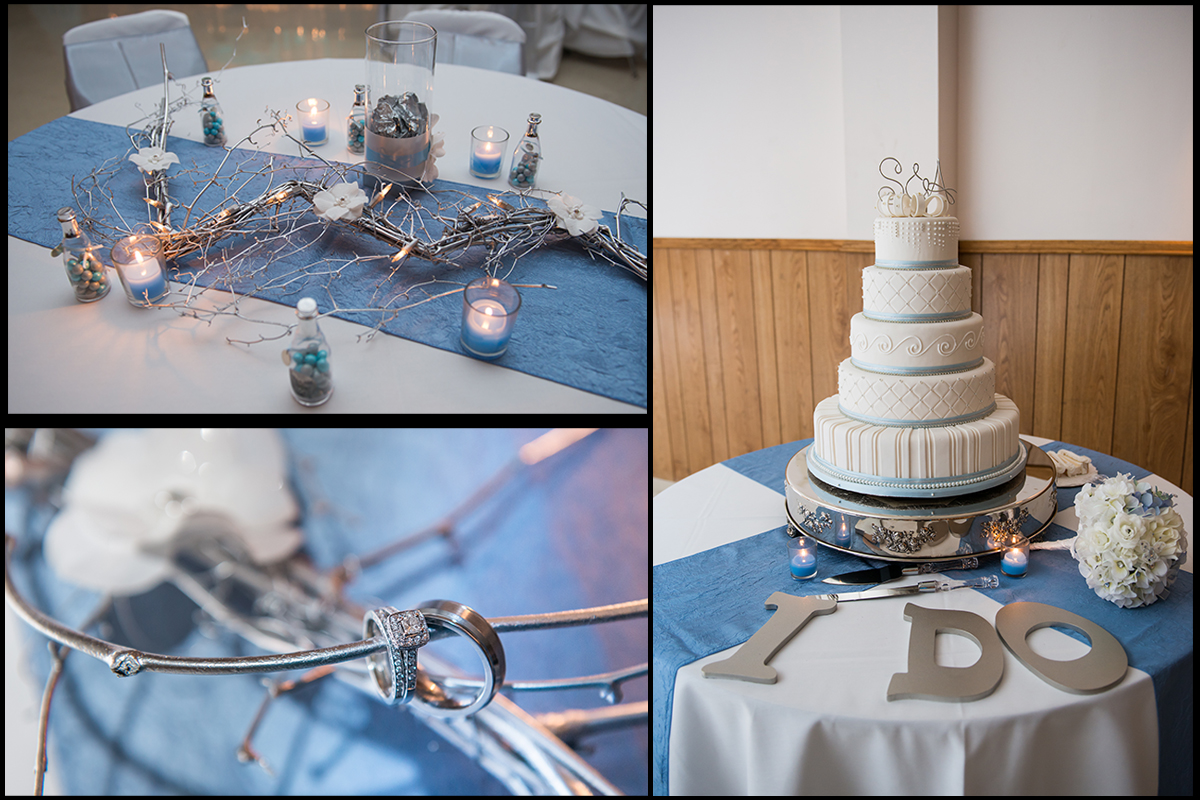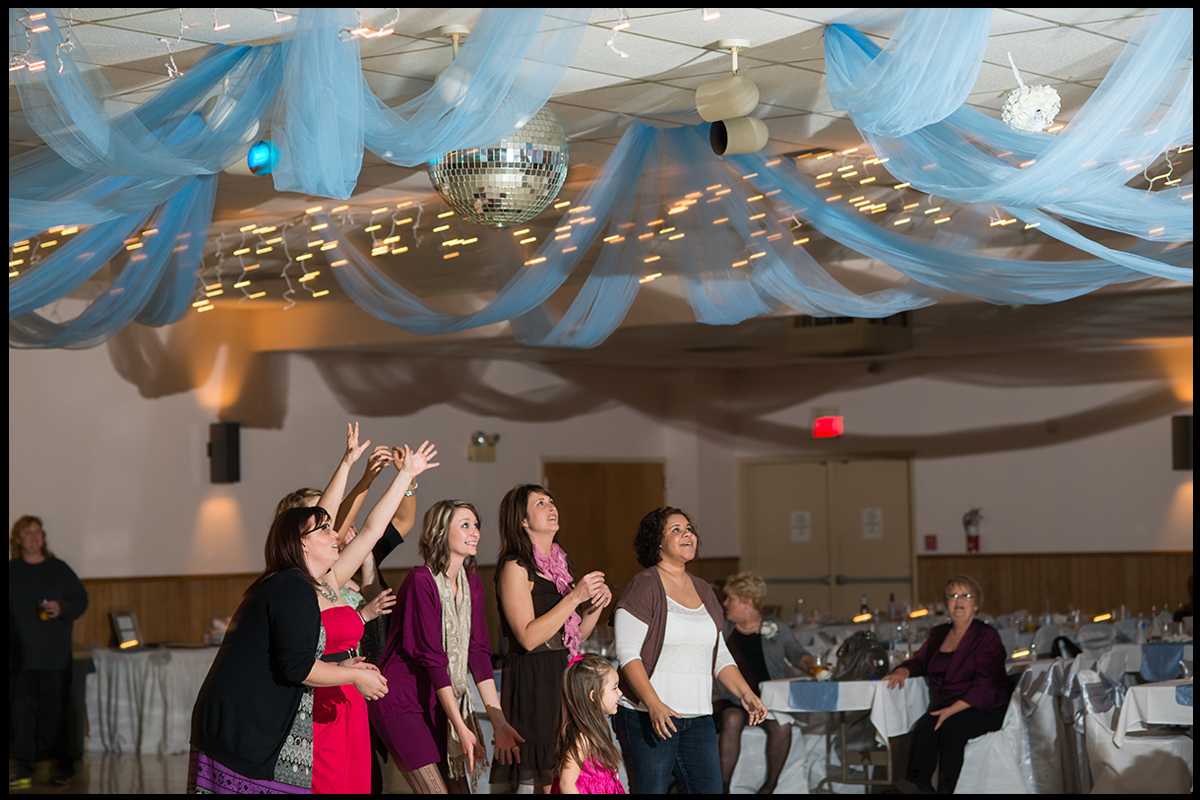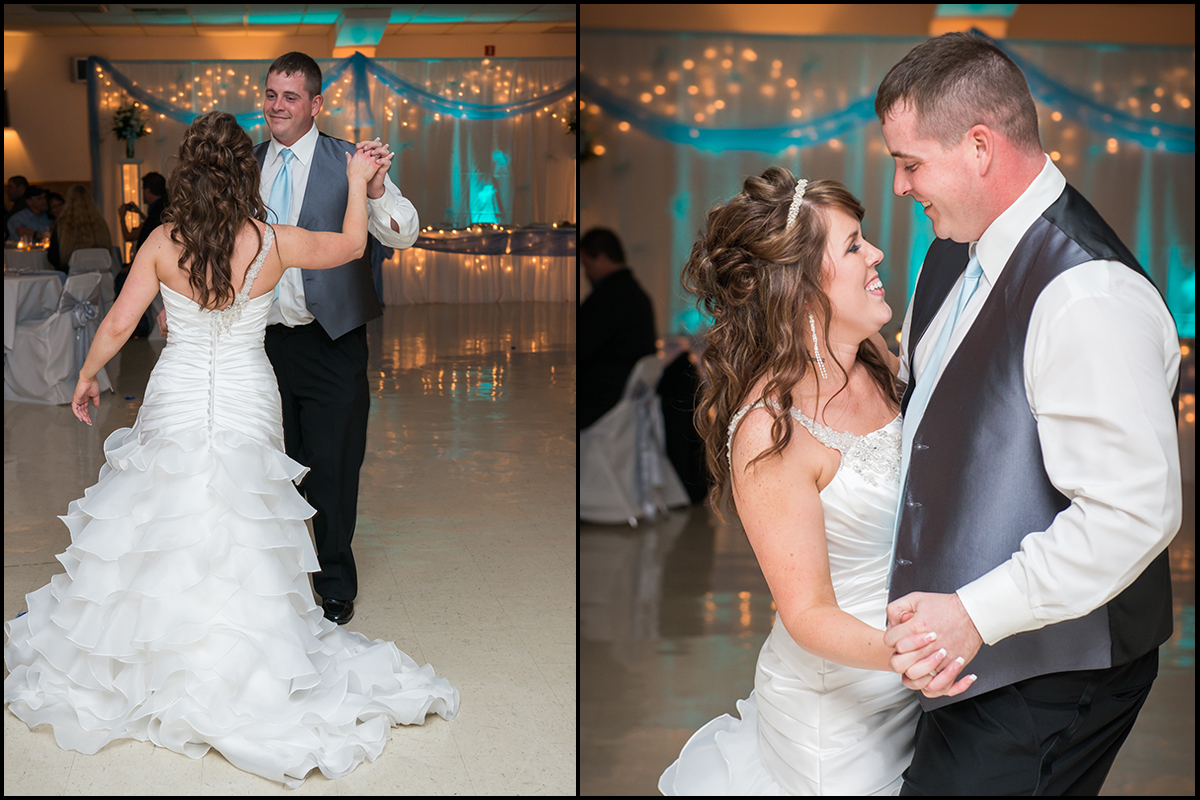 Ashley and Scott are like the Brady Bunch, only better looking. Their combined 5 children stood up their absolutely adorable bridal party. Ashley, being the hair stylist that she is, fixed everyone's hair on the morning of the wedding. She even did her own hair, which was naturally one of her main concerns of the day. And it looked exquisite!
The couple joined families in an intimate ceremony at Jerusalem Lutheran Church. Thankfully, the construction company that was working on the roof was coerced to take a break so all could enjoy the ceremony in peace. The vows were said. Then Julio delivered the rings to be exchanged, and received a low-five from his mom for the job well-done. Next, the couple and all 5 kids took part in a sand ceremony.
Ashley and Scott and their family made a brief stop at Woodland Park for some portraits before heading to their winter wonderland reception.
Congratulations, Ashley and Scott! Your wedding was a wonderful end to 2012!
Ceremony: Jerusalem Lutheran Church, Collinsville, IL http://www.goodshepherdcollinsville.org/
Reception: American Legion, Collinsville, IL
Wedding Coordinator: Sabrina Torti, Proposing Dreams http://proposingdreams.com
Cake Artist: 10th Street Baking Co., Belleville, IL http://10thstbaking.com/
Dress: Bridal Couture, Edwardsville, IL http://www.bridalcouture93.net/