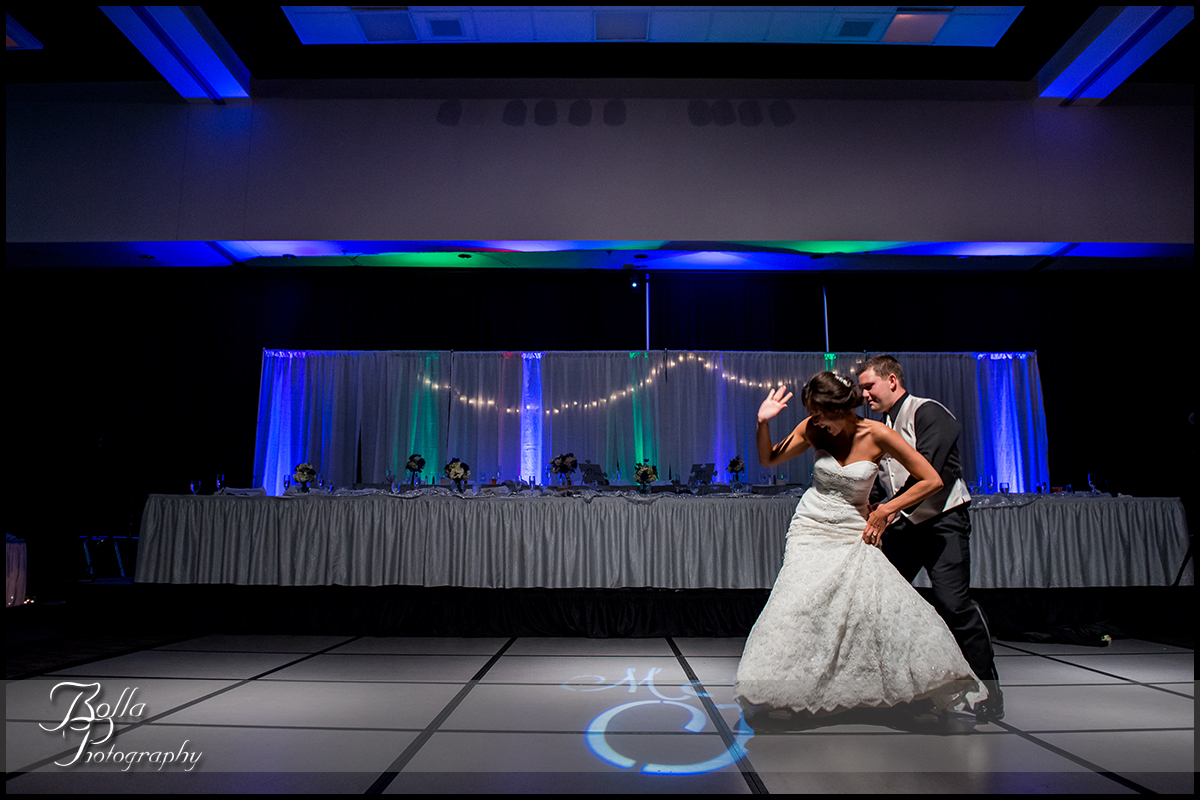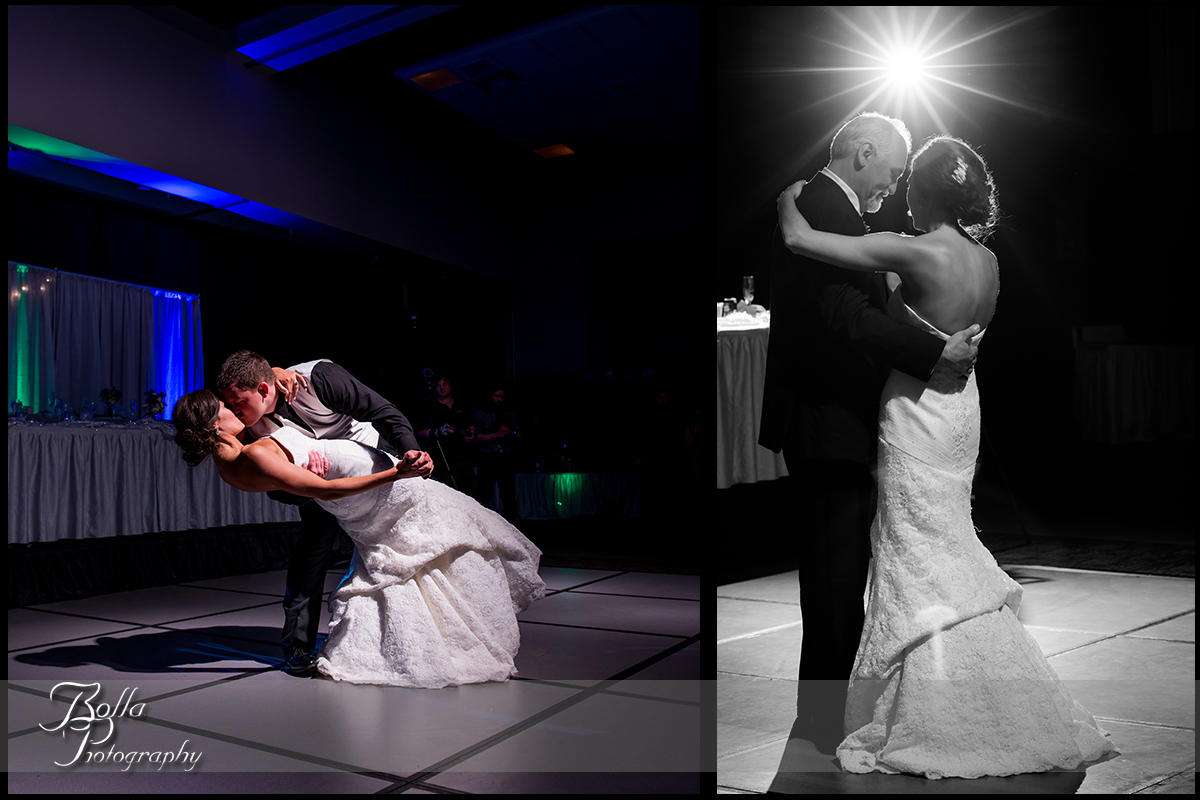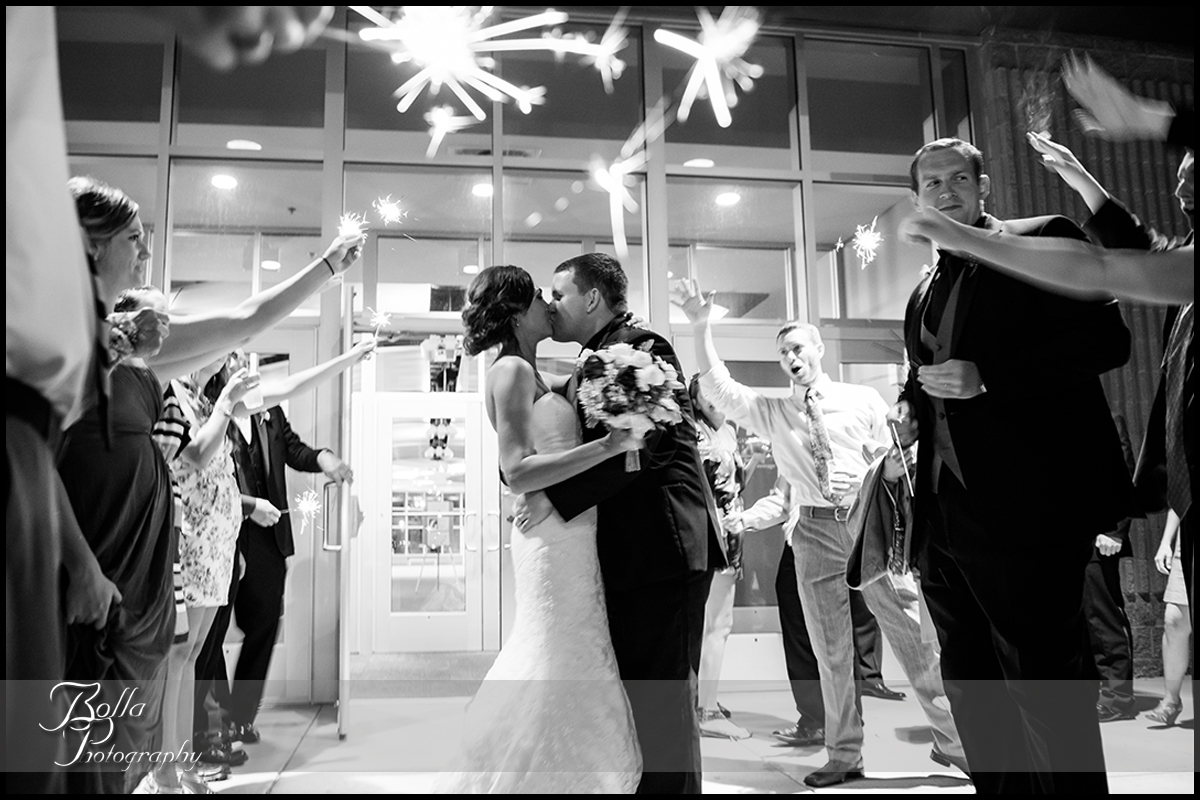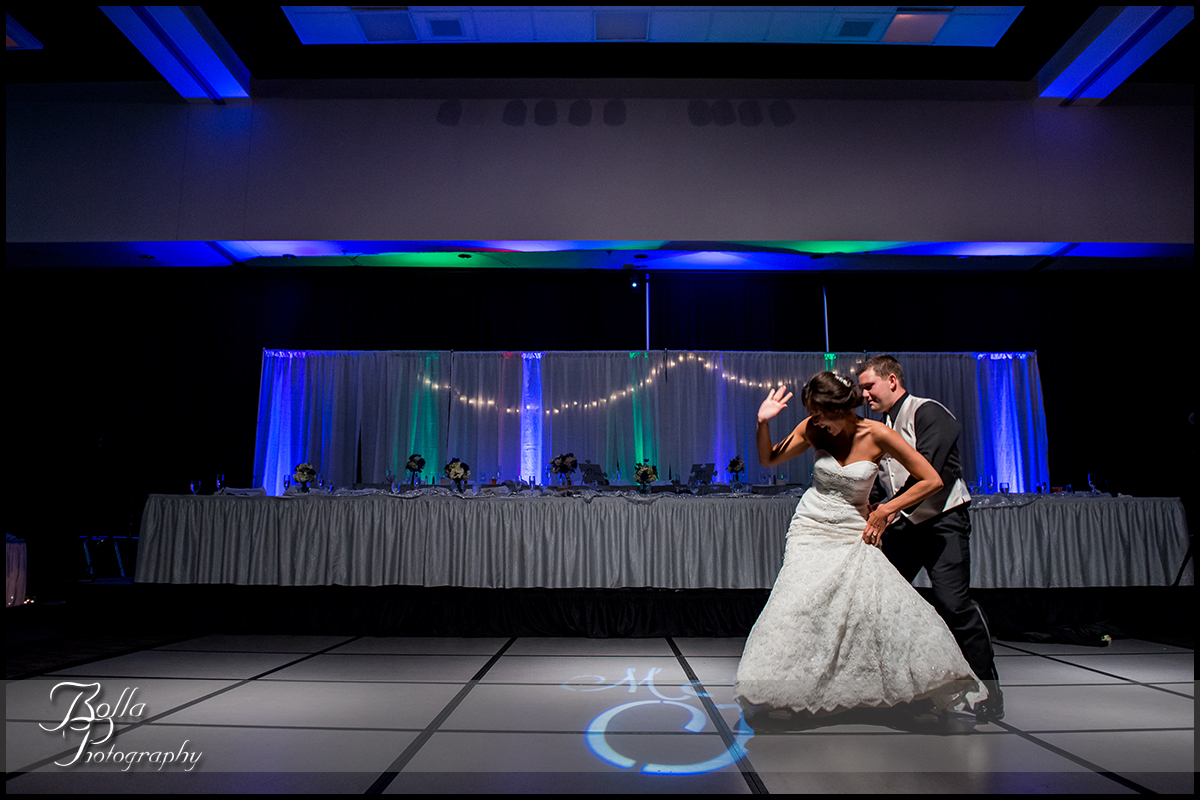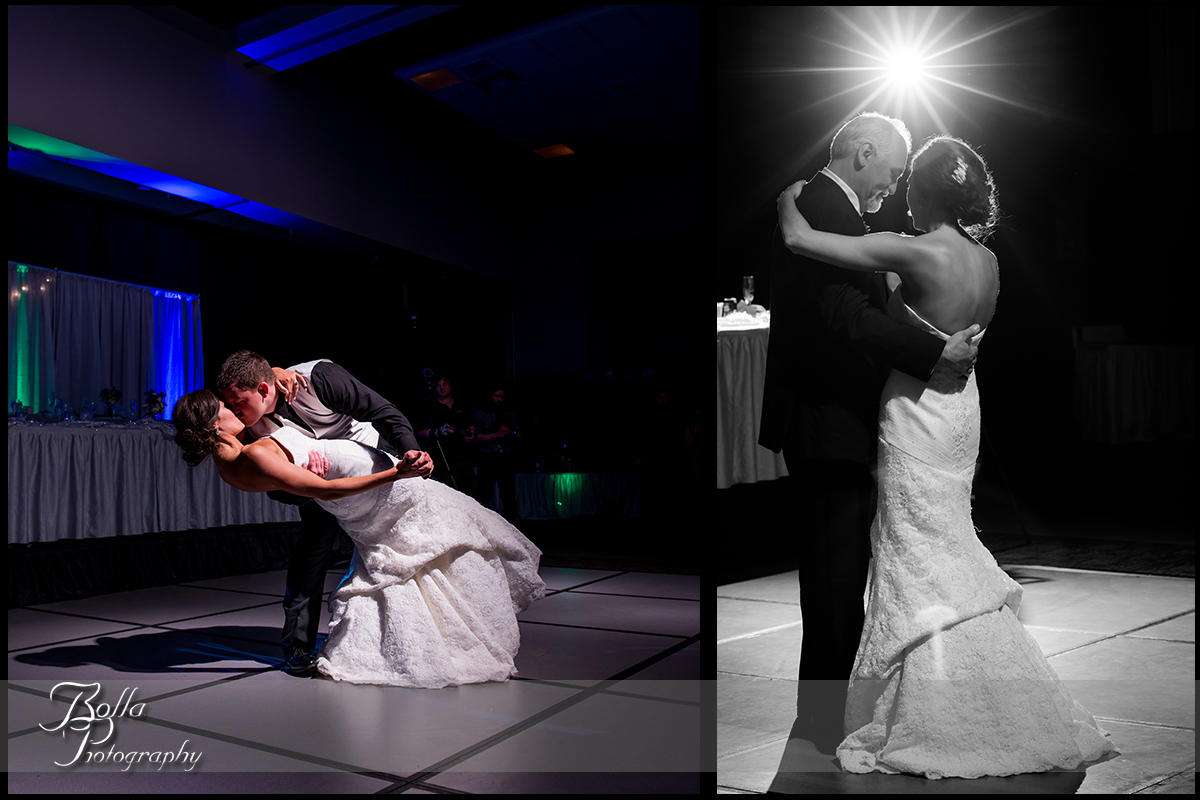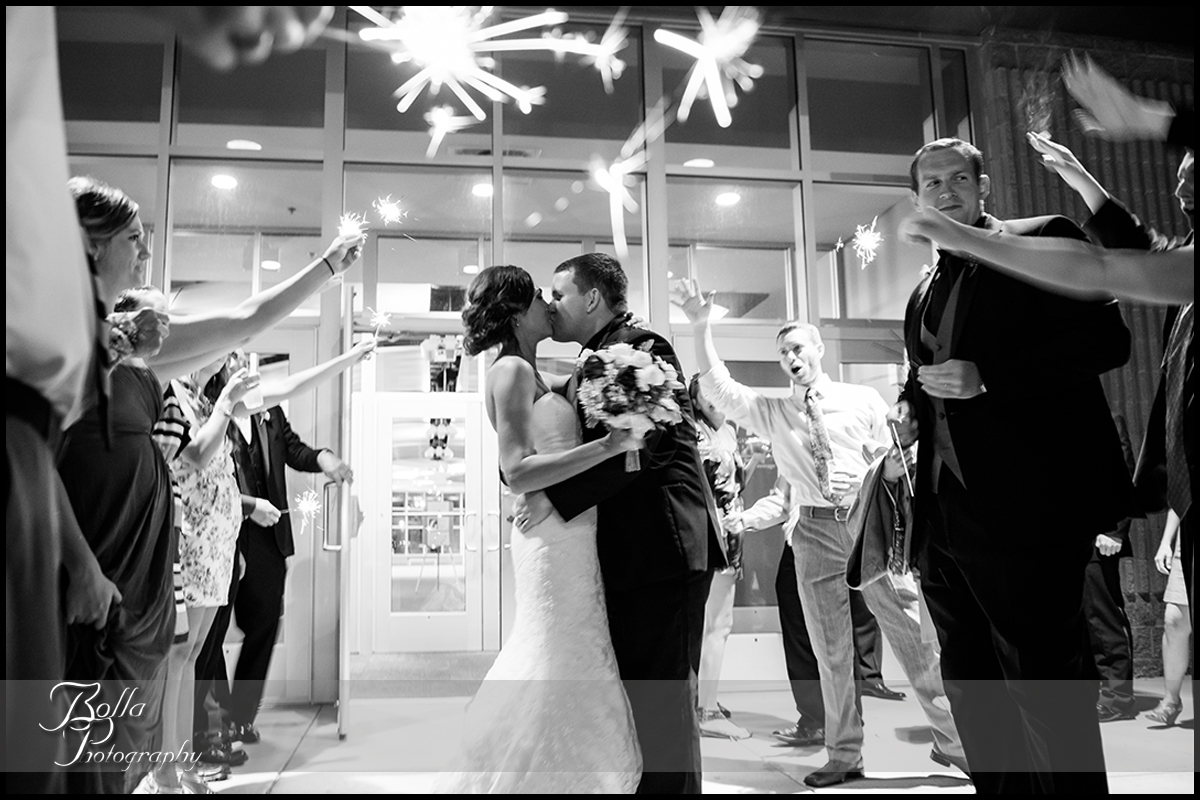 When I first talked with Melissa and Derek as they were planning their wedding, they knew one thing for certain: they wanted to have fun on their wedding day! And that they did!
Before the ceremony Melissa struck goofy poses with each of her bridesmaids. Next up, Coach Derek and his guys did the same, as well as take their must-have baseball team photo. The large bridal party even included Melissa's baby nephew Lucas, who bounced down the aisle (with a little help from his dad) as ring bearer behind the flower girls.
During their first dance as husband and wife, Melissa and Derek started off with a traditional slow song but soon were dancing across the entire dance floor to songs such as Aretha Franklin's "R-E-S-P-E-C-T" and Sir Mix-a-Lot's "Baby Got Back." The rest of the night was non-stop dancing until guests lined up with sparklers to send the newlyweds on their way to St. Thomas.
The day was not only fun, but also beautiful. It only poured down raining during the ceremony…and again when we were on the party bus traveling from the church to the first portrait location…and then again when we were on our way to the reception. Despite all that, the storms held off and lent picturesque skies whenever we were outside.
Congratulations, Melissa and Derek! We had a blast with you!
(To see more photos from Melissa and Derek's wedding, watch the video slideshow below.)
Ceremony: St. George Church, New Baden, IL
Reception: Gateway Center, Collinsville, IL
Floral Artist: Ahner Florist, New Baden, IL
Cake Artist: Berkemann's Bakers Dozen, New Baden, IL
Make-up Artist: Erin Sauerhage
Gown: Oleg Cassini design from David's Bridal, Fairview Heights, IL