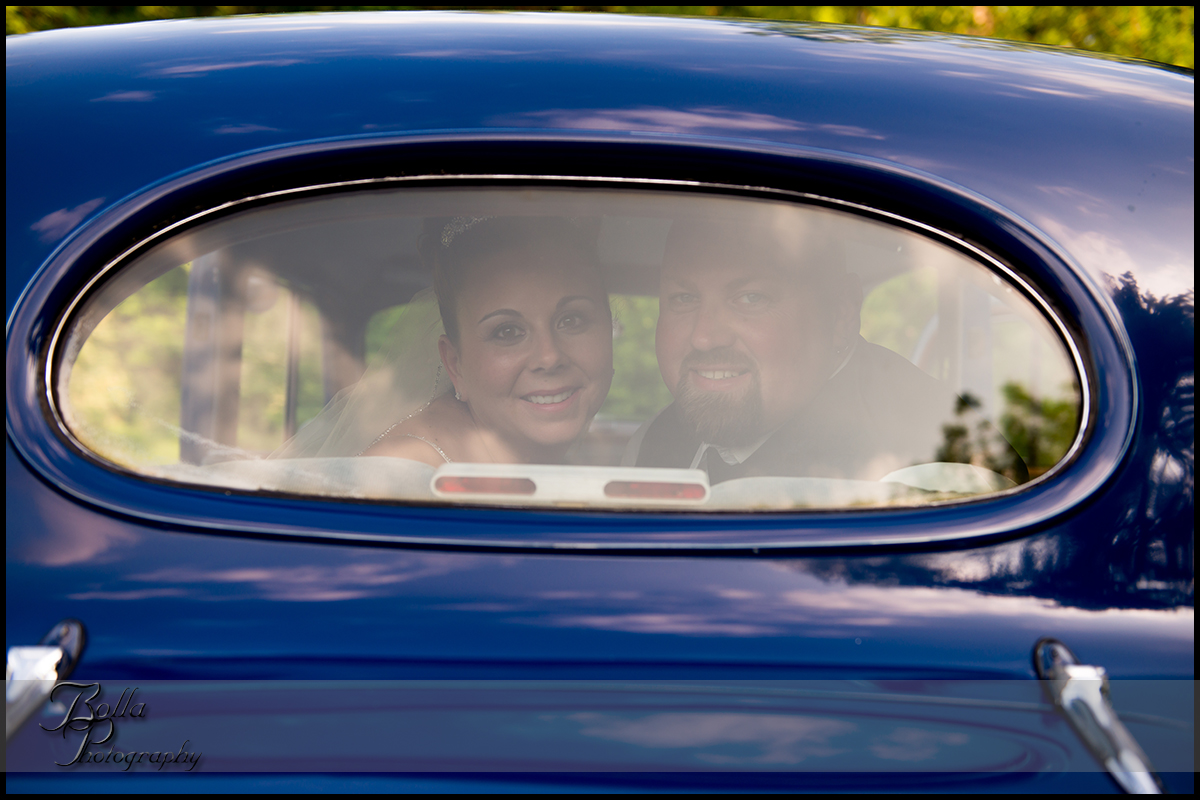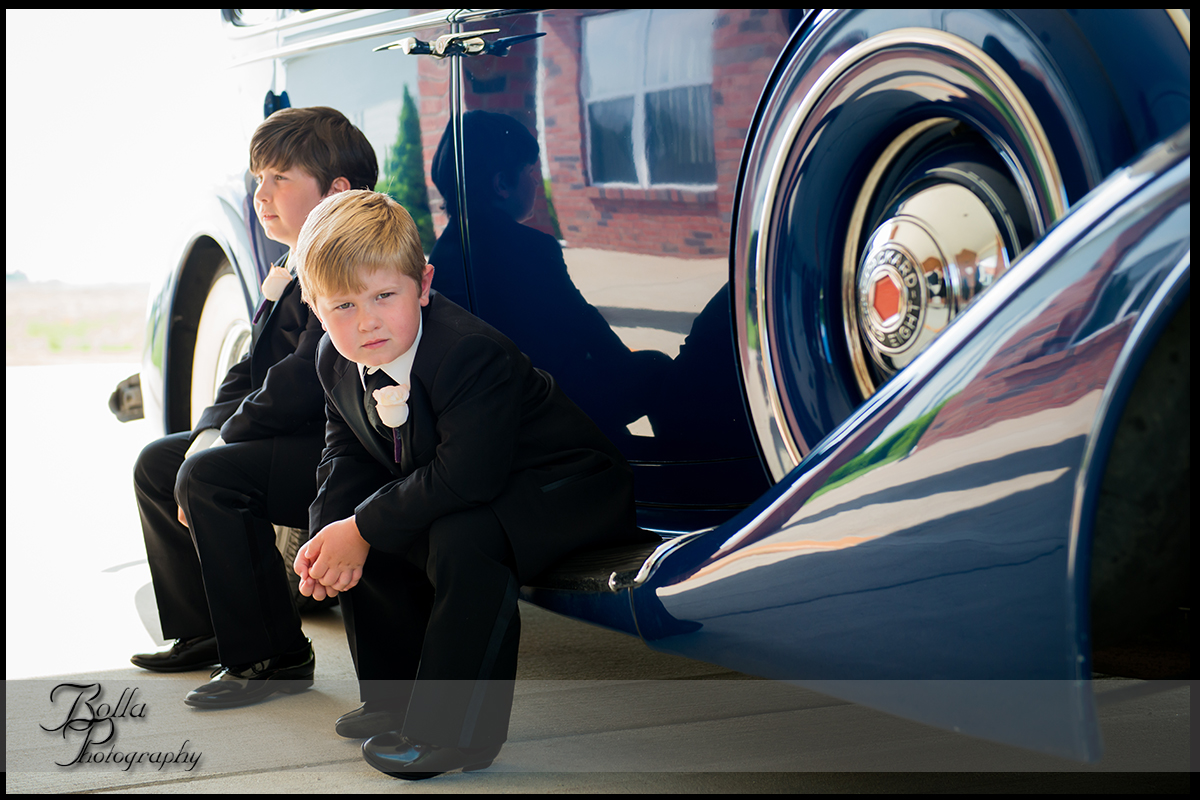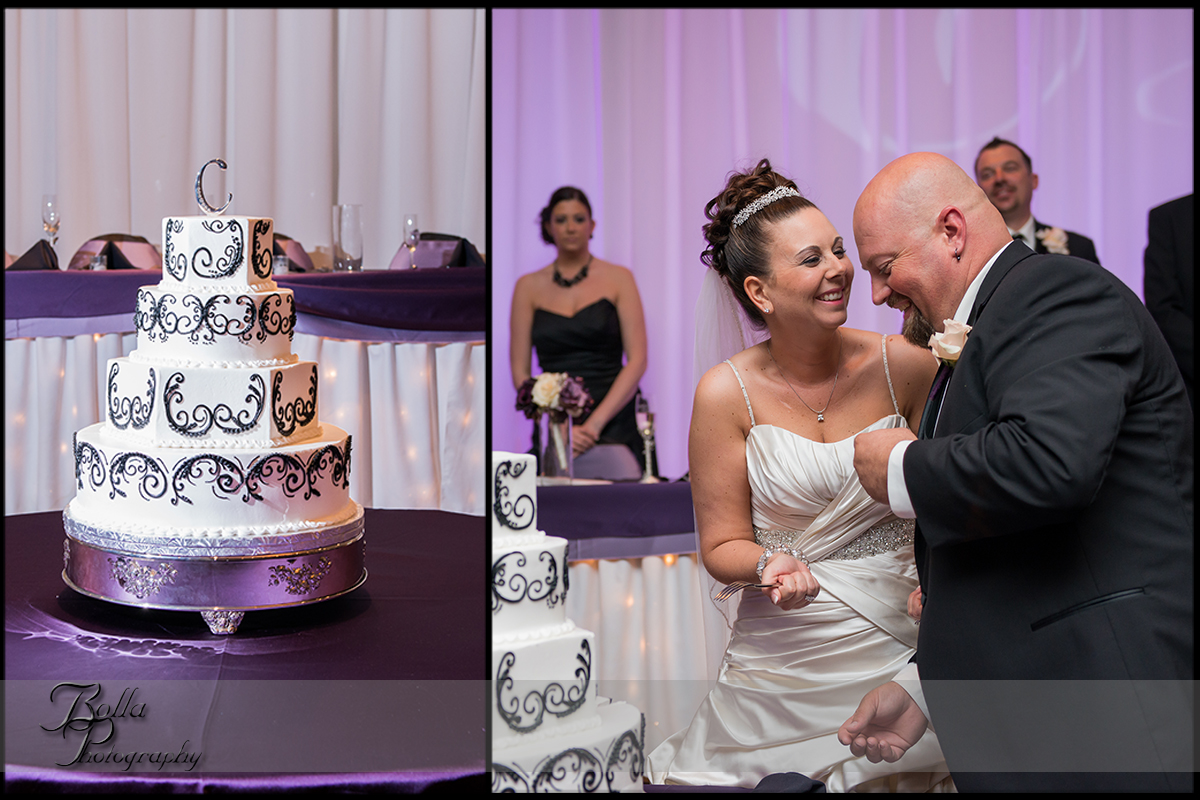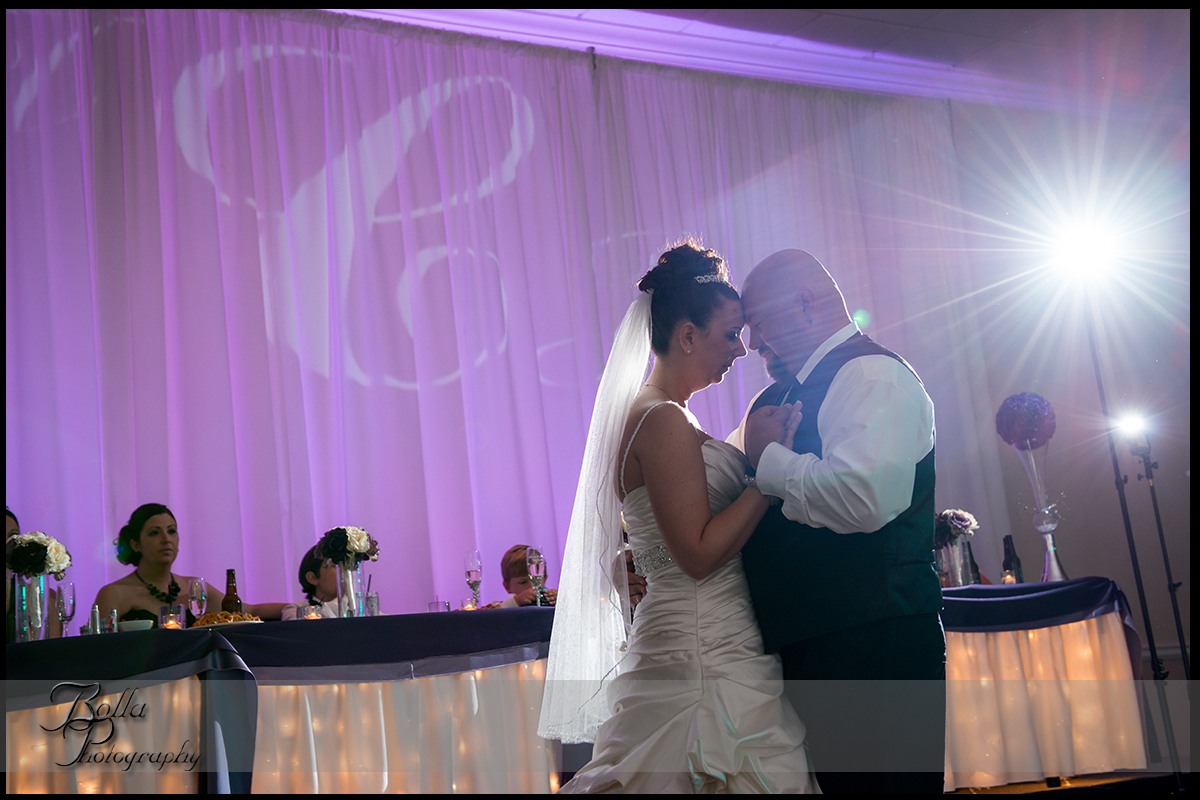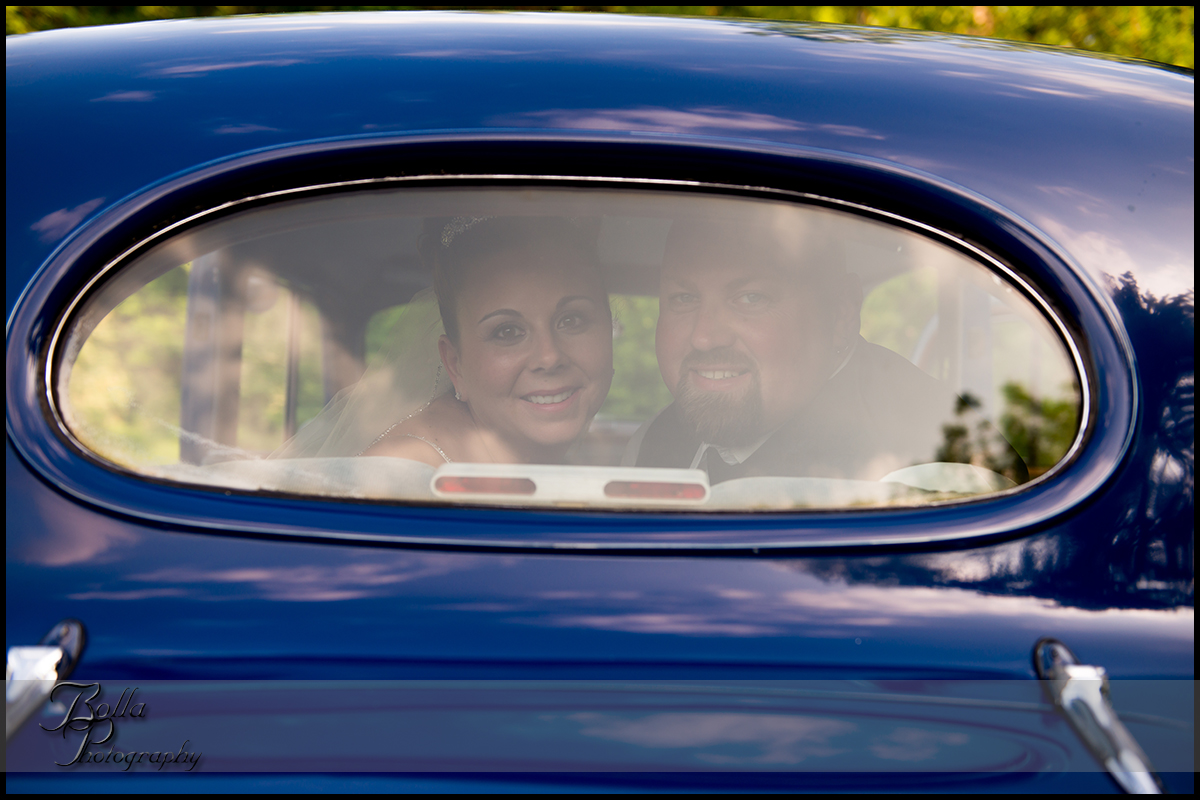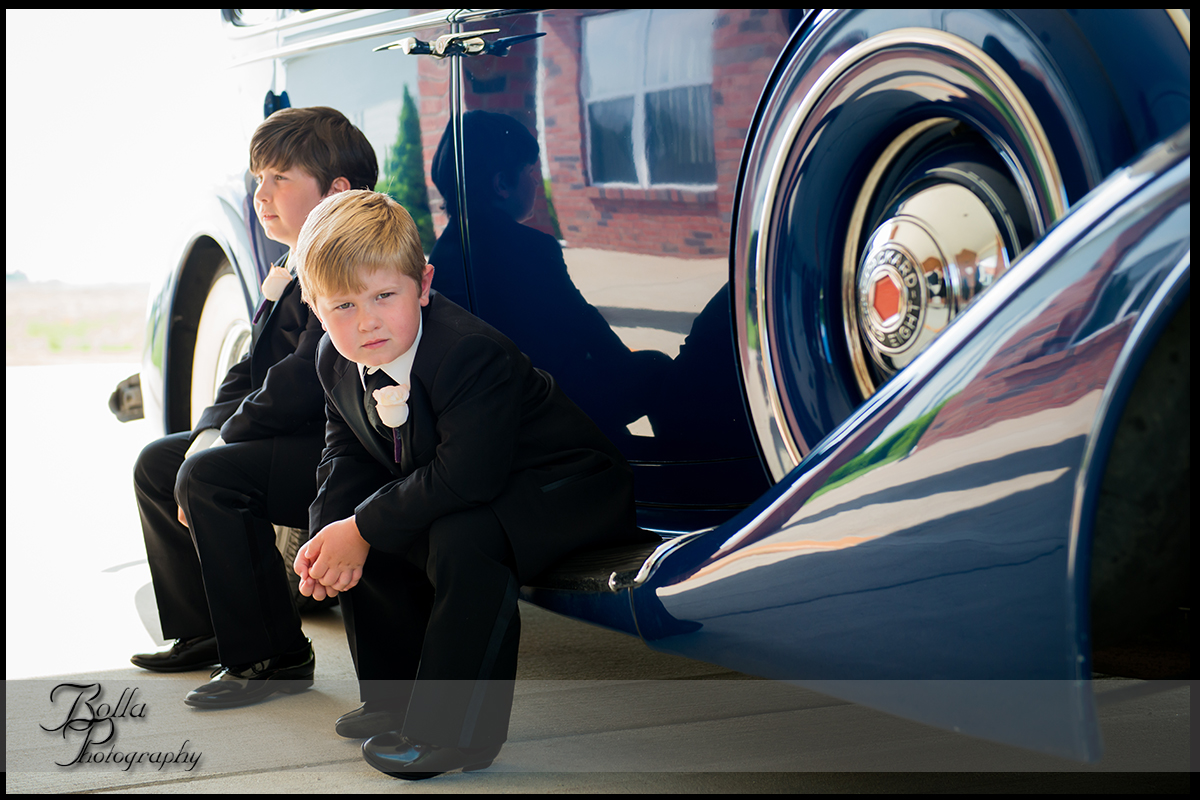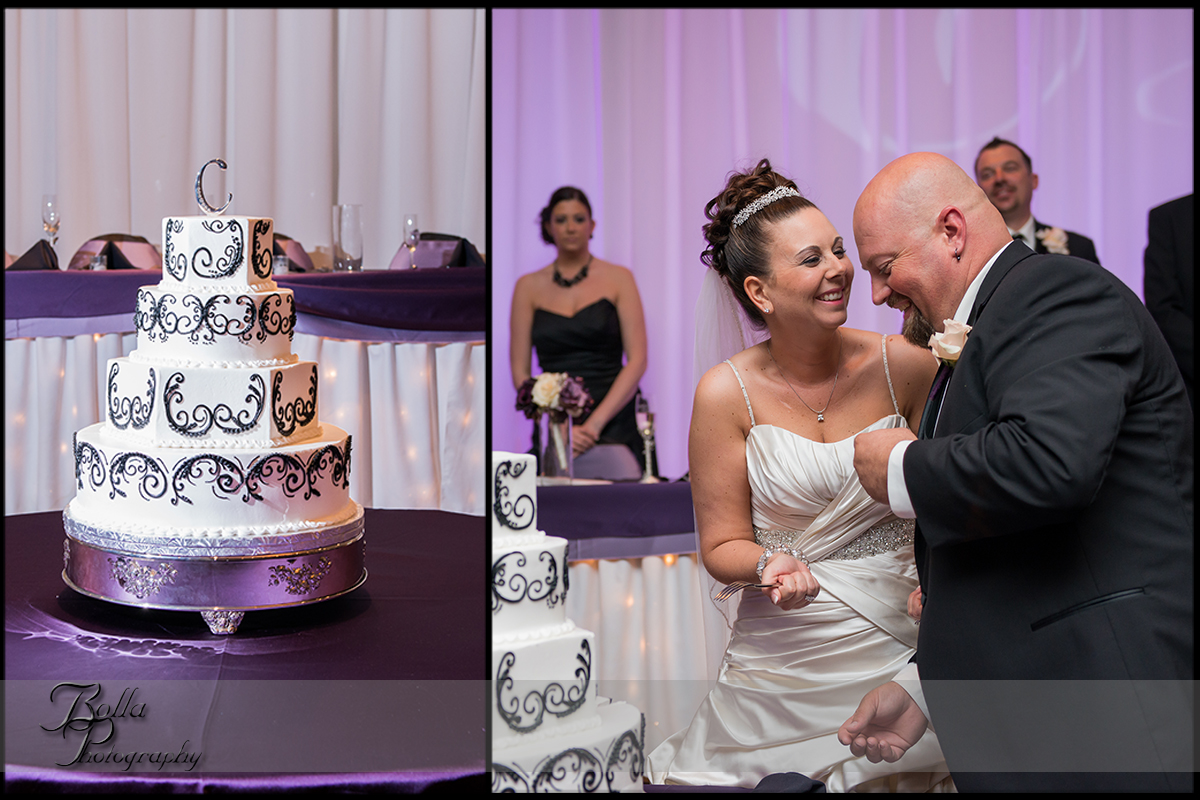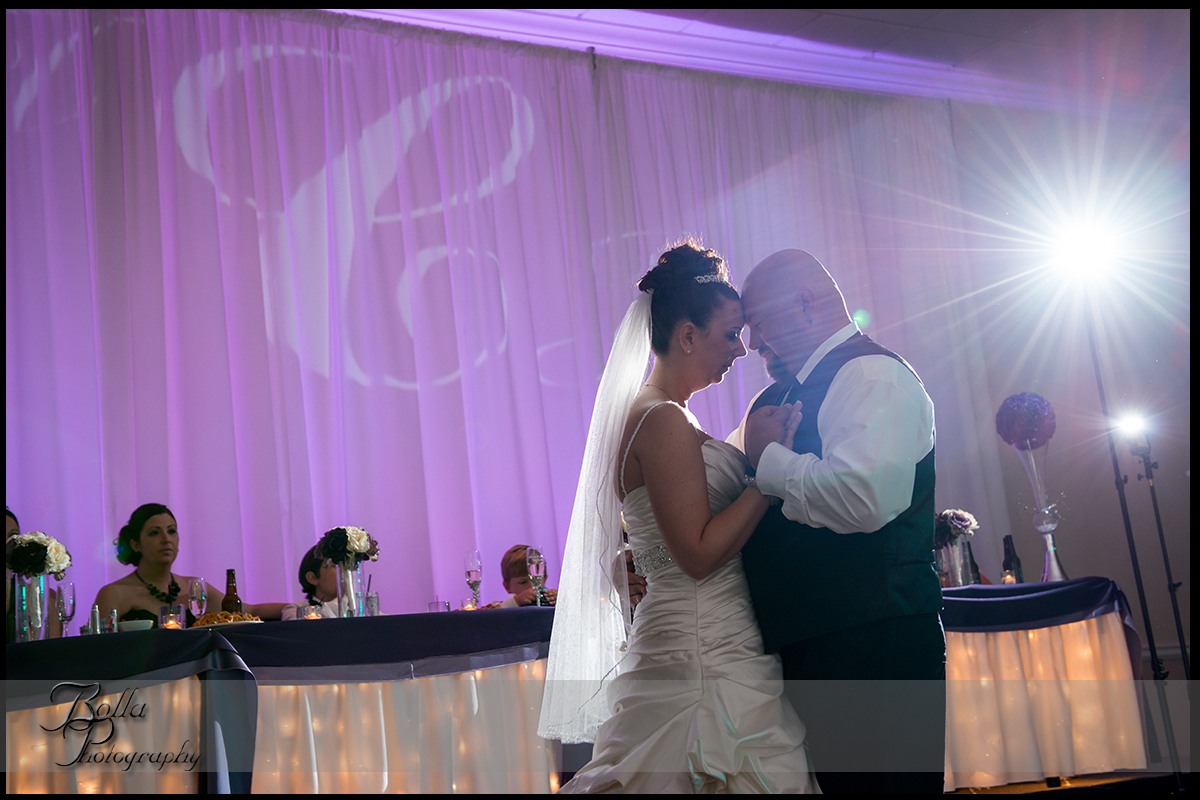 Jennifer and her father were flanked by flower petals and floral pew pom-poms as she made her way down the aisle to her very-soon-to-be husband. Her gorgeous off-white satin gown stood out amid the black attire worn by James and the rest of the bridal party. The elation felt by both James and Jennifer at their union as husband and wife was clear to all in attendance.
After the brief ceremony, the couple was bombarded by silver streamers as they exited the church and soon made their getaway in a fabulous antique Packard, chauffeured by the father of the bride. The waterfall garden setting just outside The Falls reception site was perfect for portraits. Inside, Jennifer and James enjoyed their elegant black and white cake and dancing the night away.
Congratulations to Jennifer and James, such a wonderful couple, and also to Evan and Logan, two of the cutest and sweetest ring bearers ever!
(To see more photos from the day, watch the video slideshow below.)