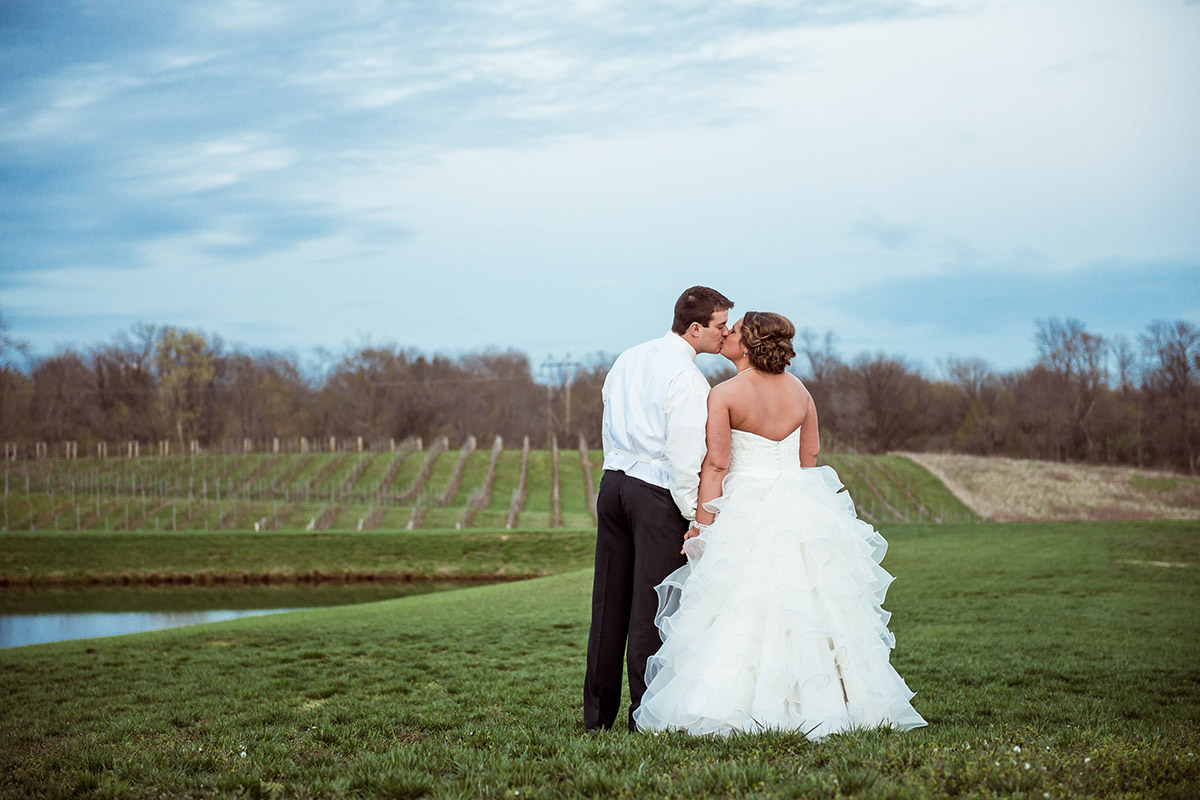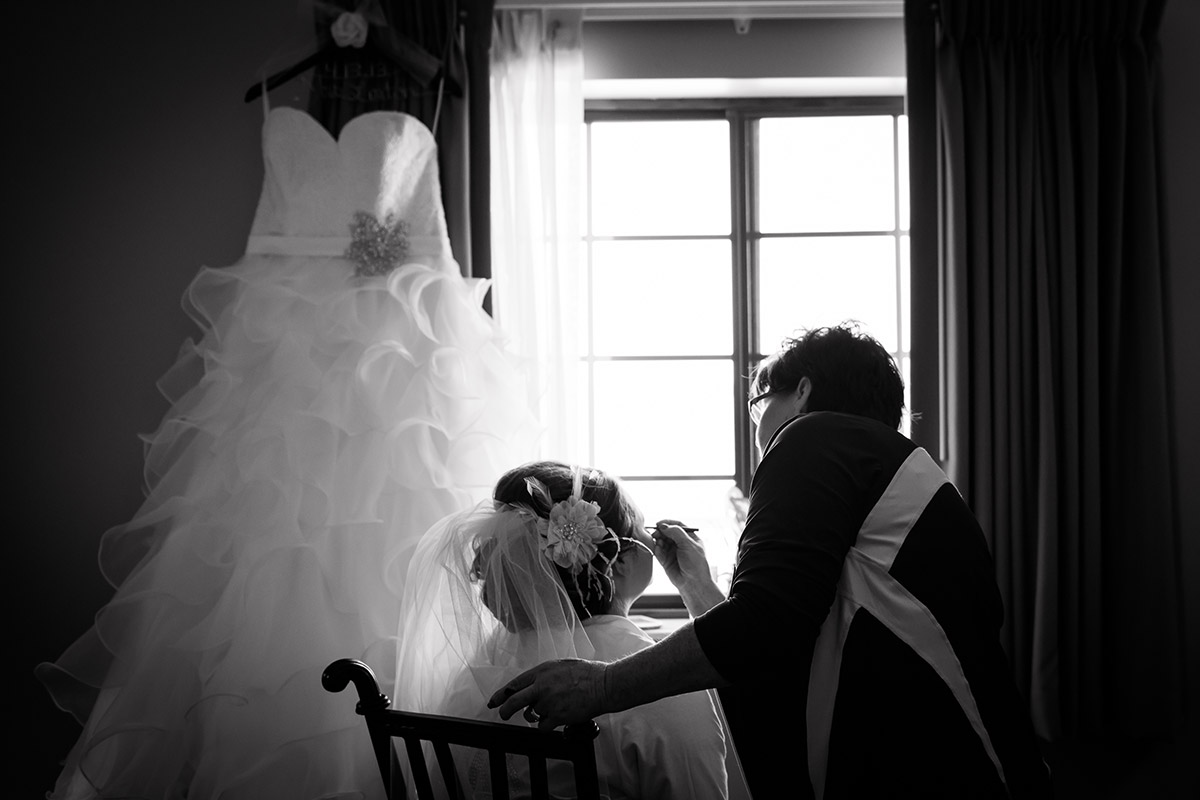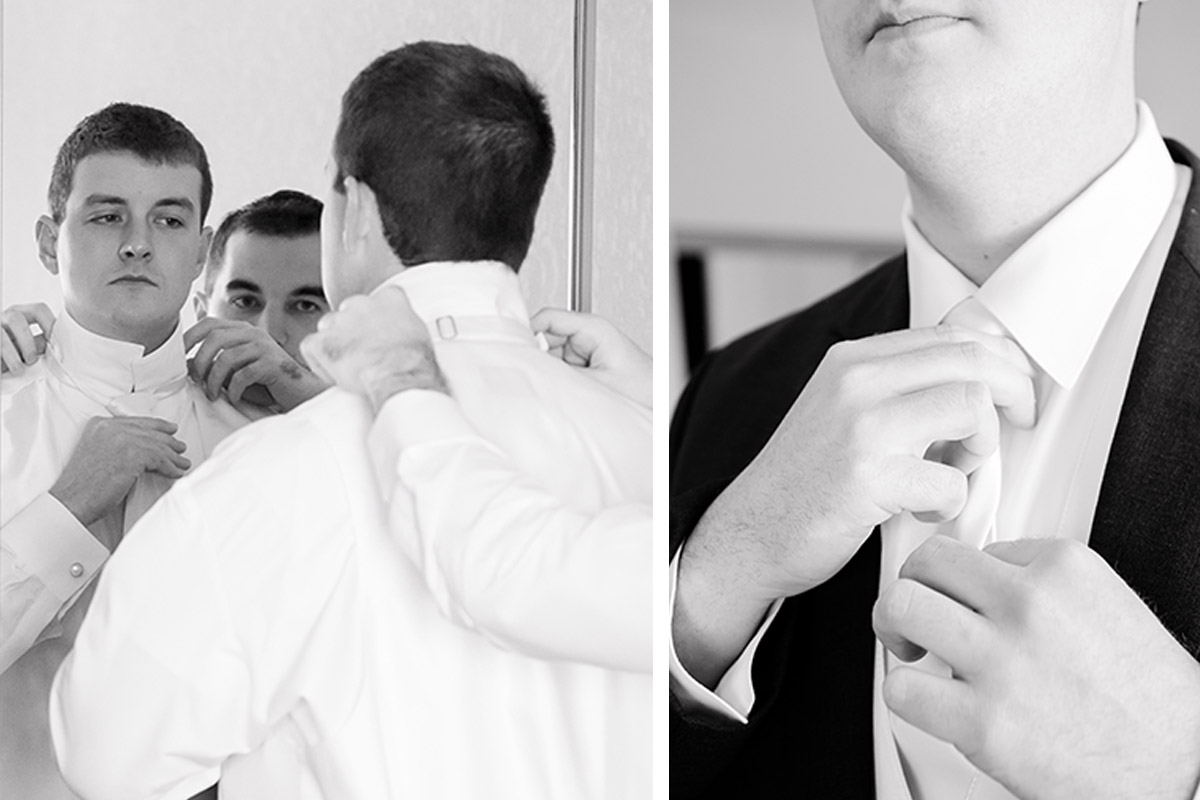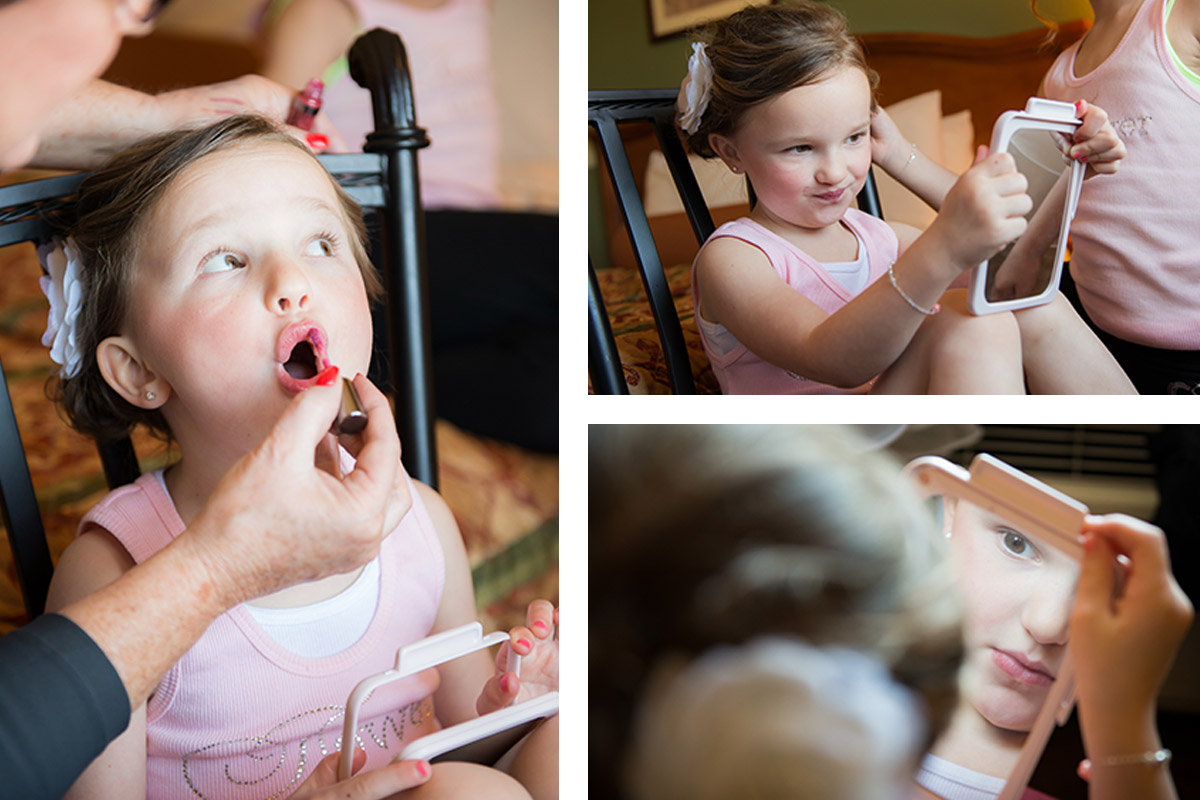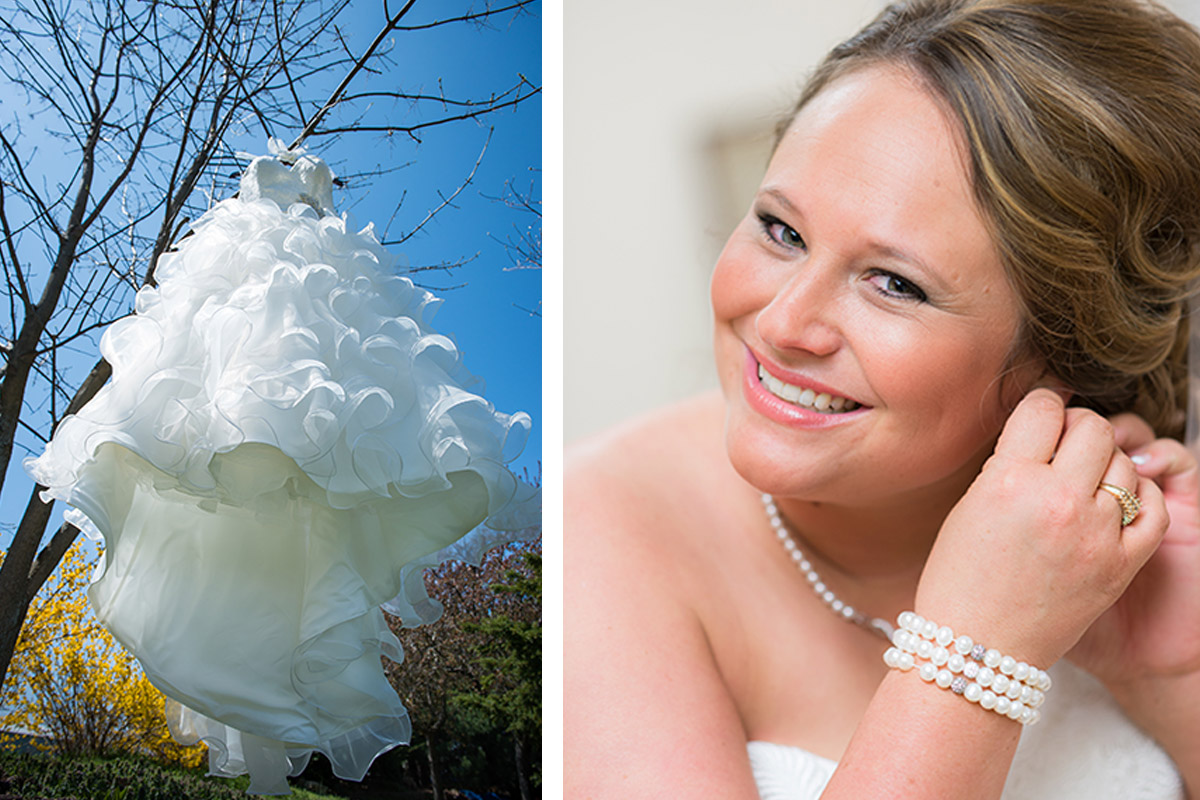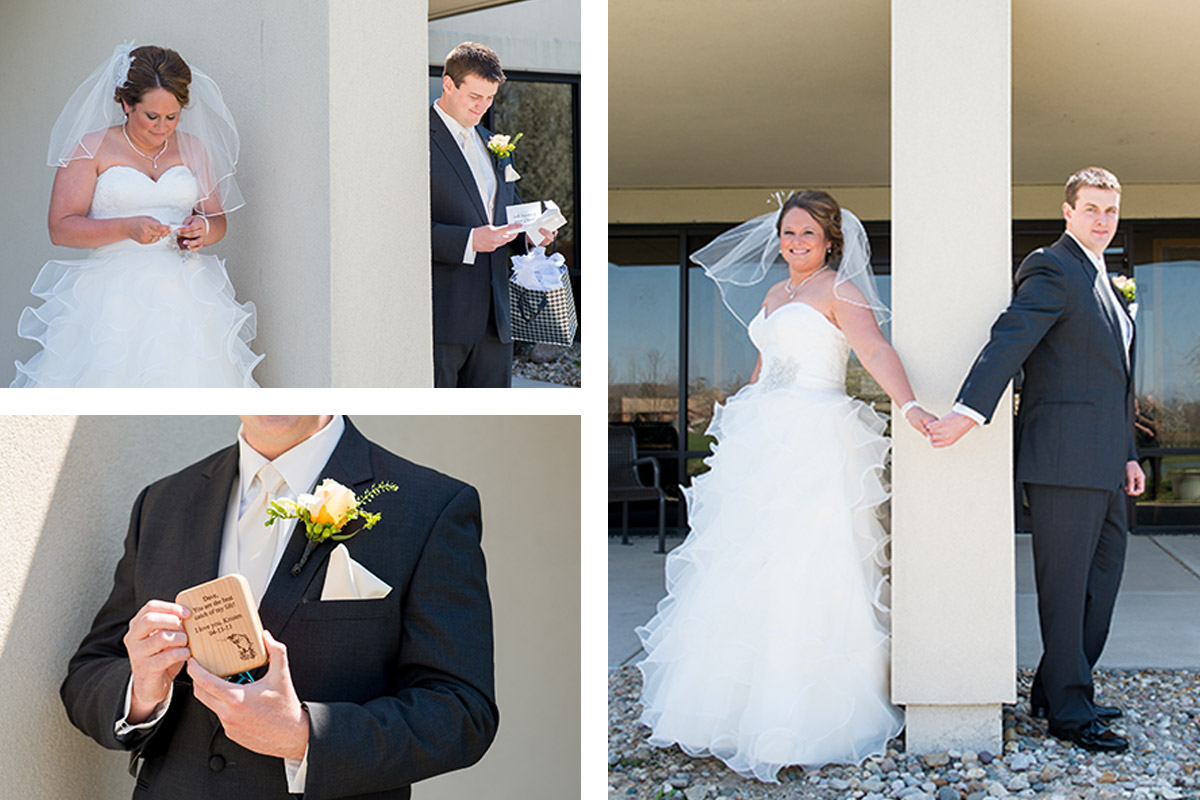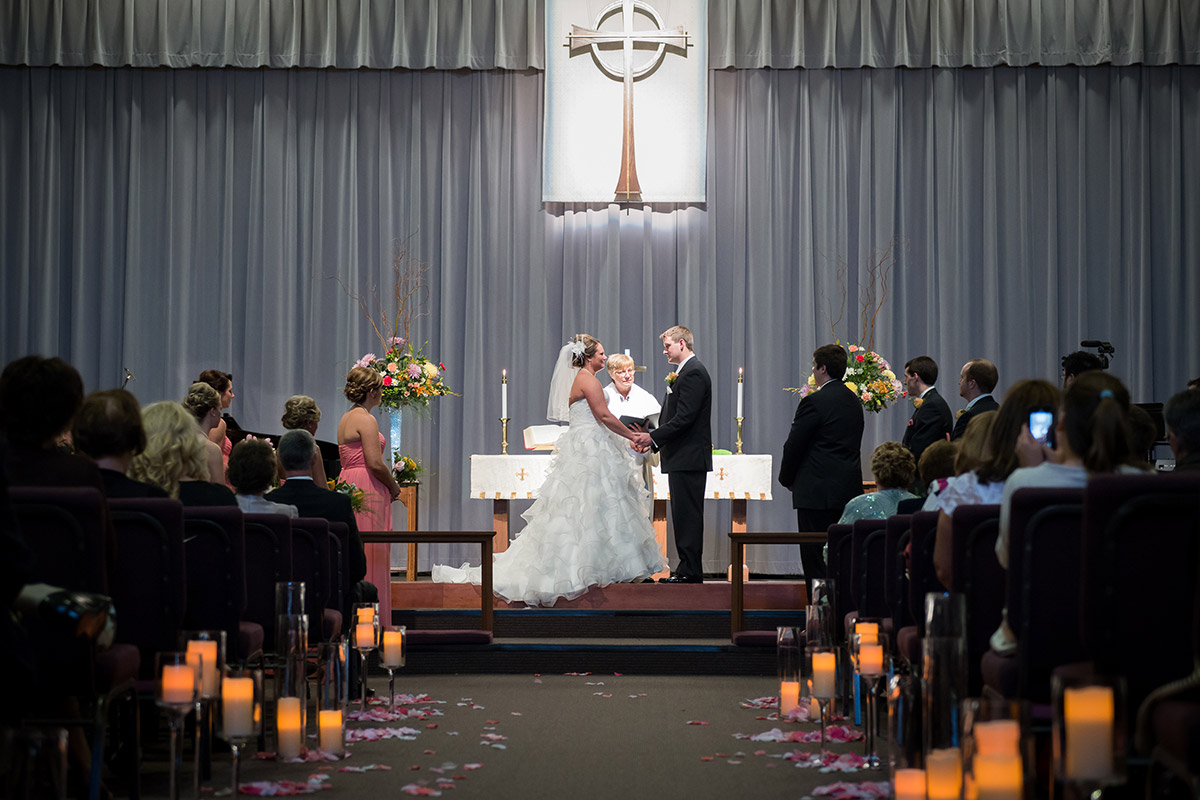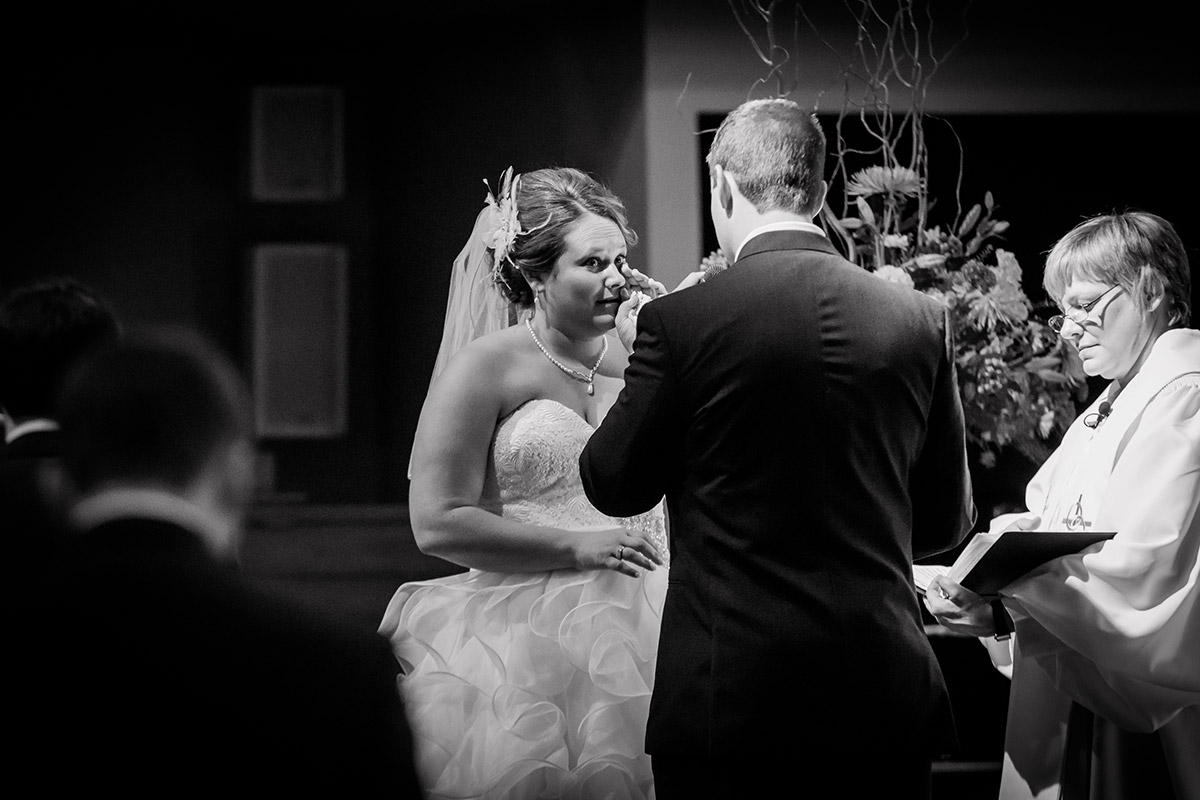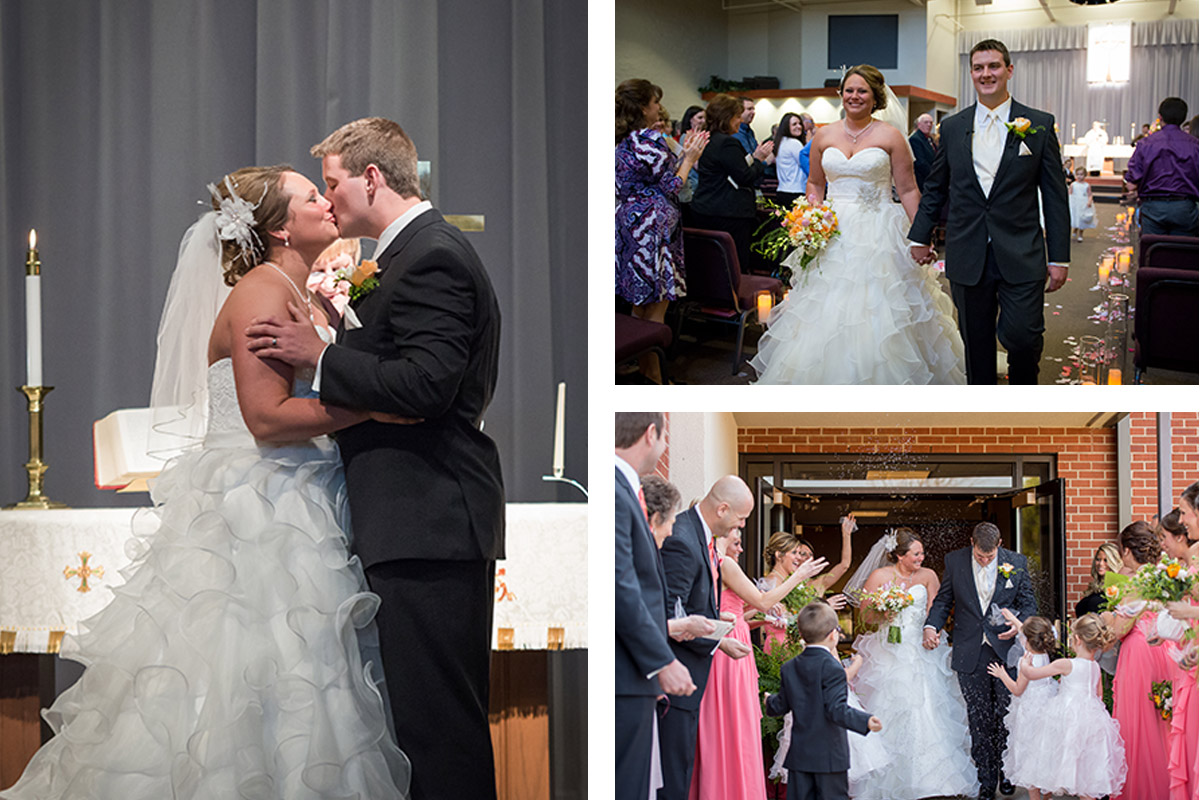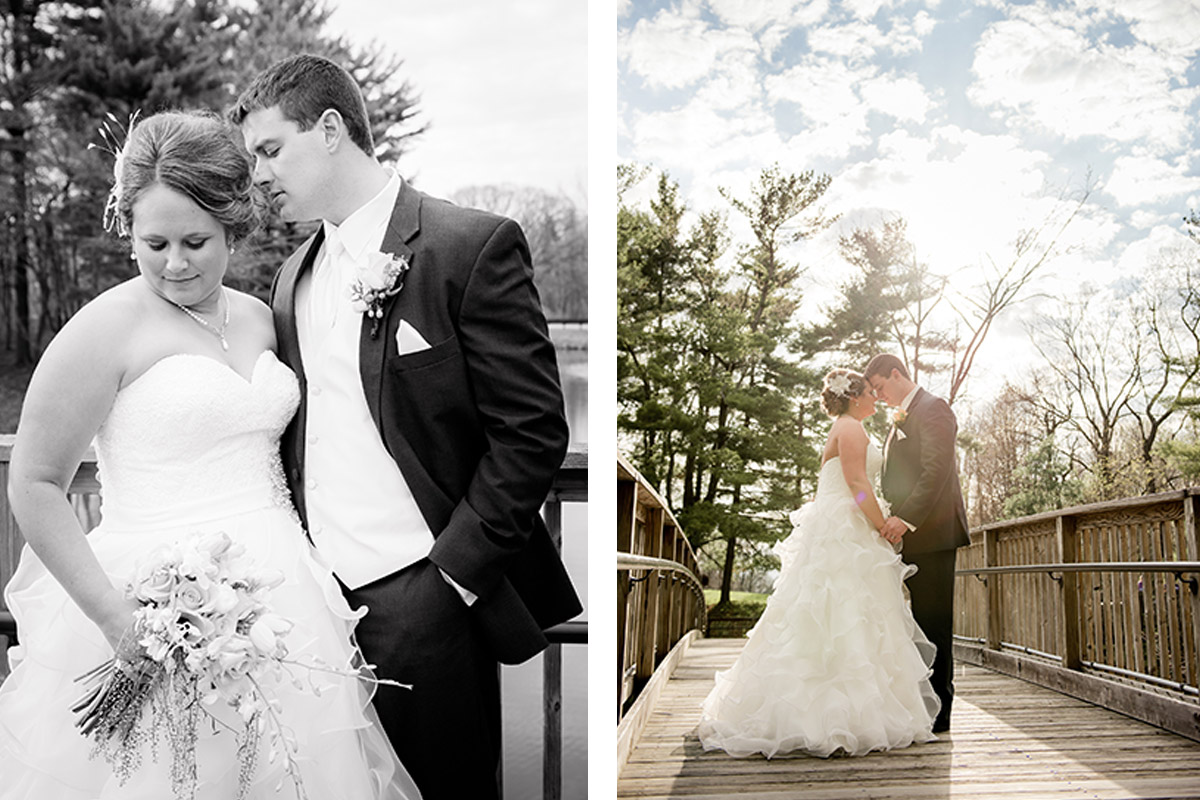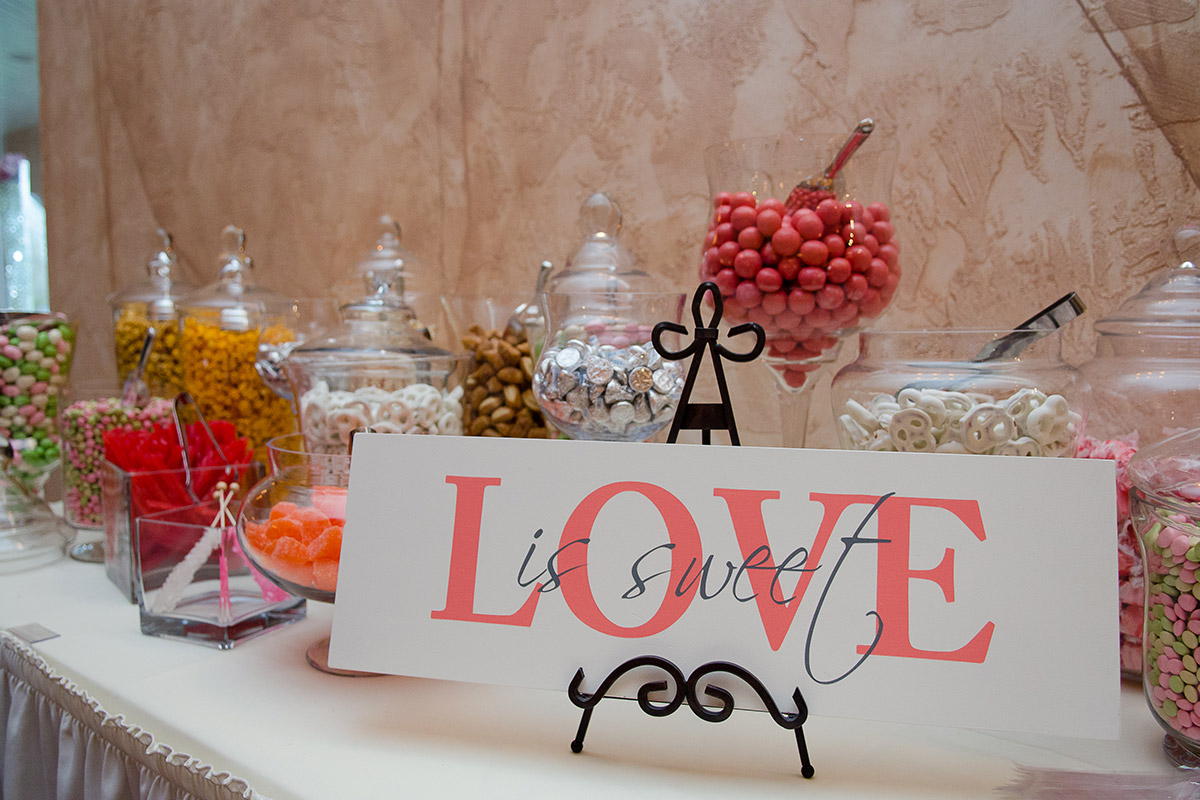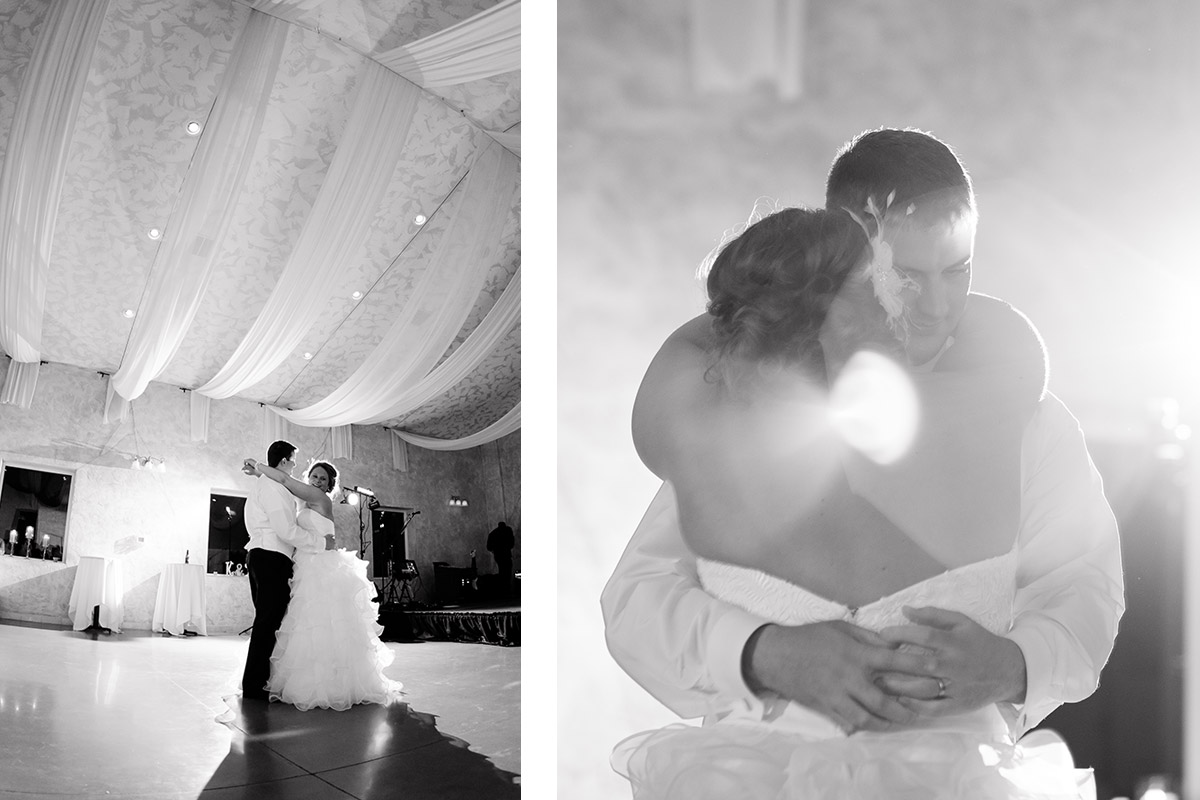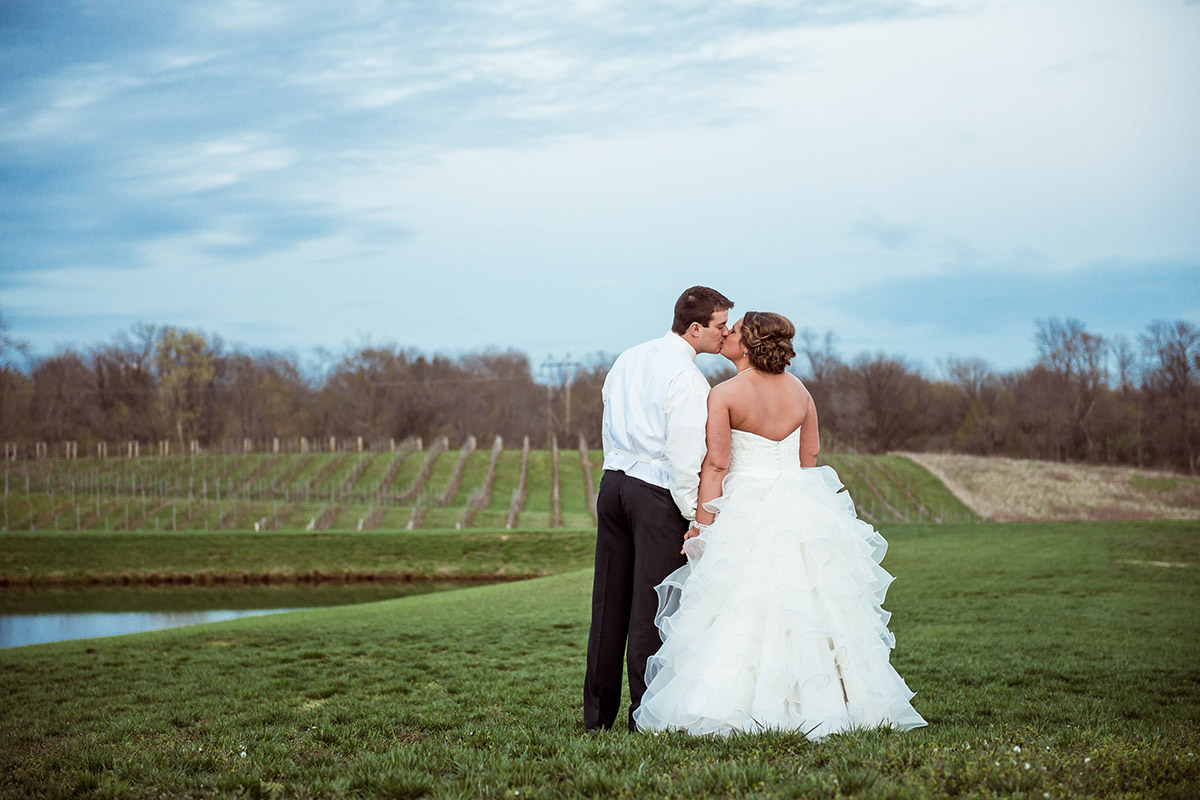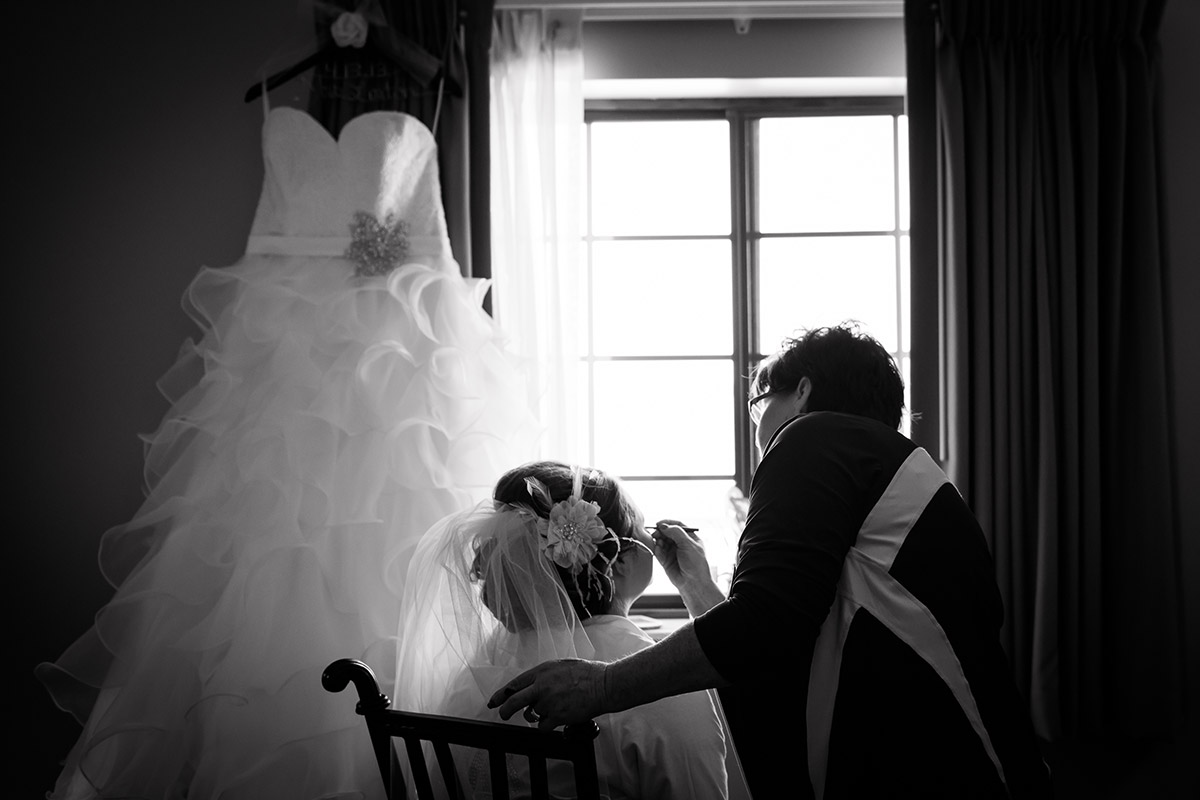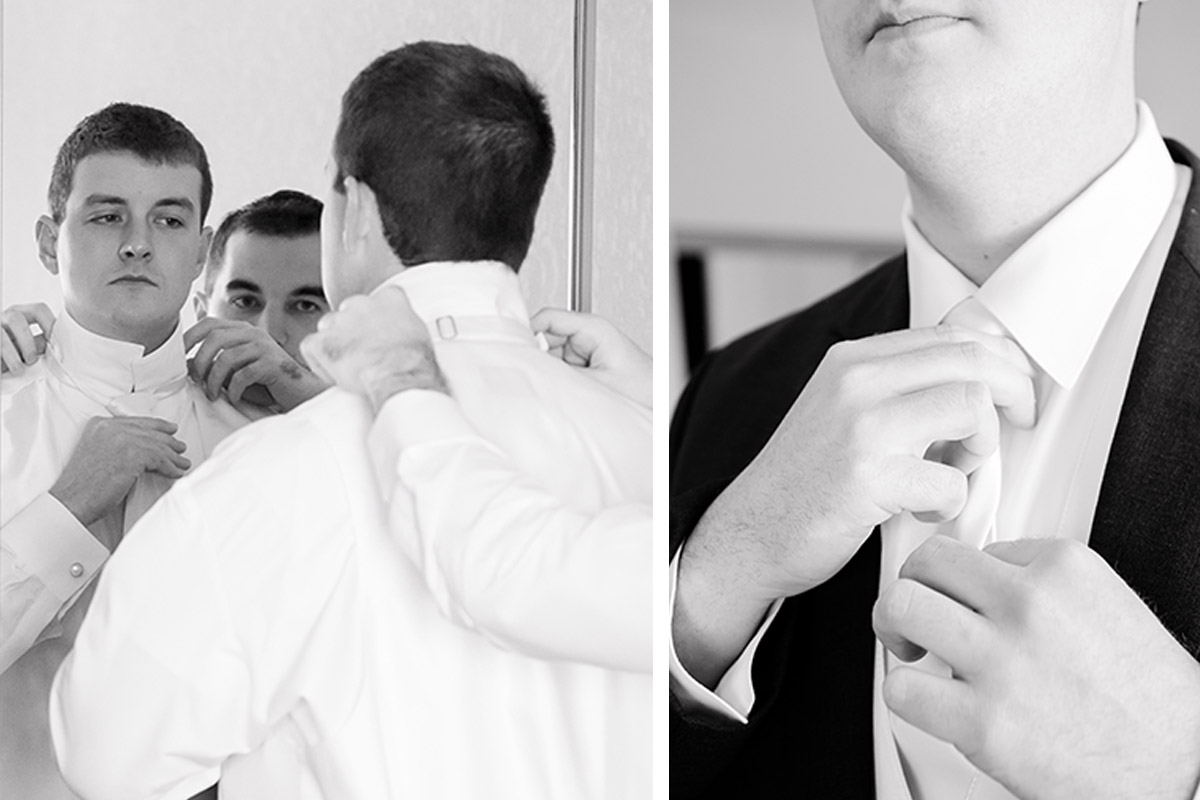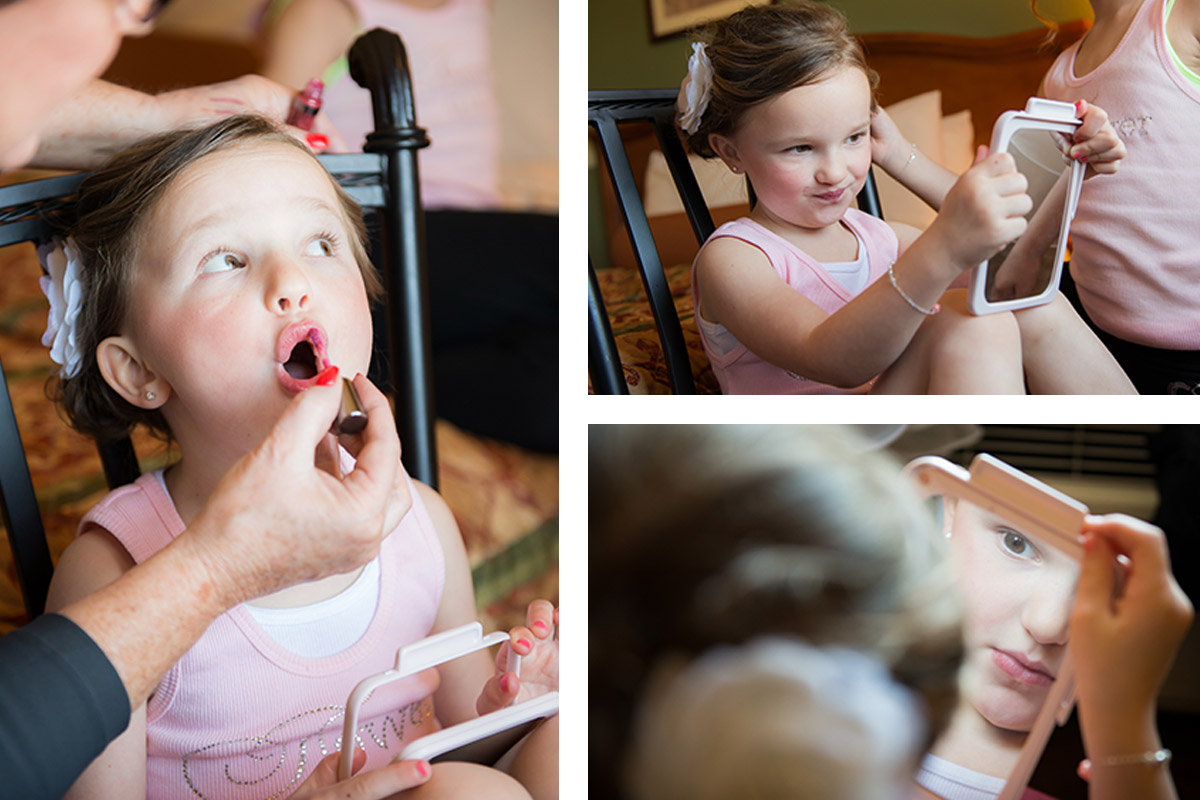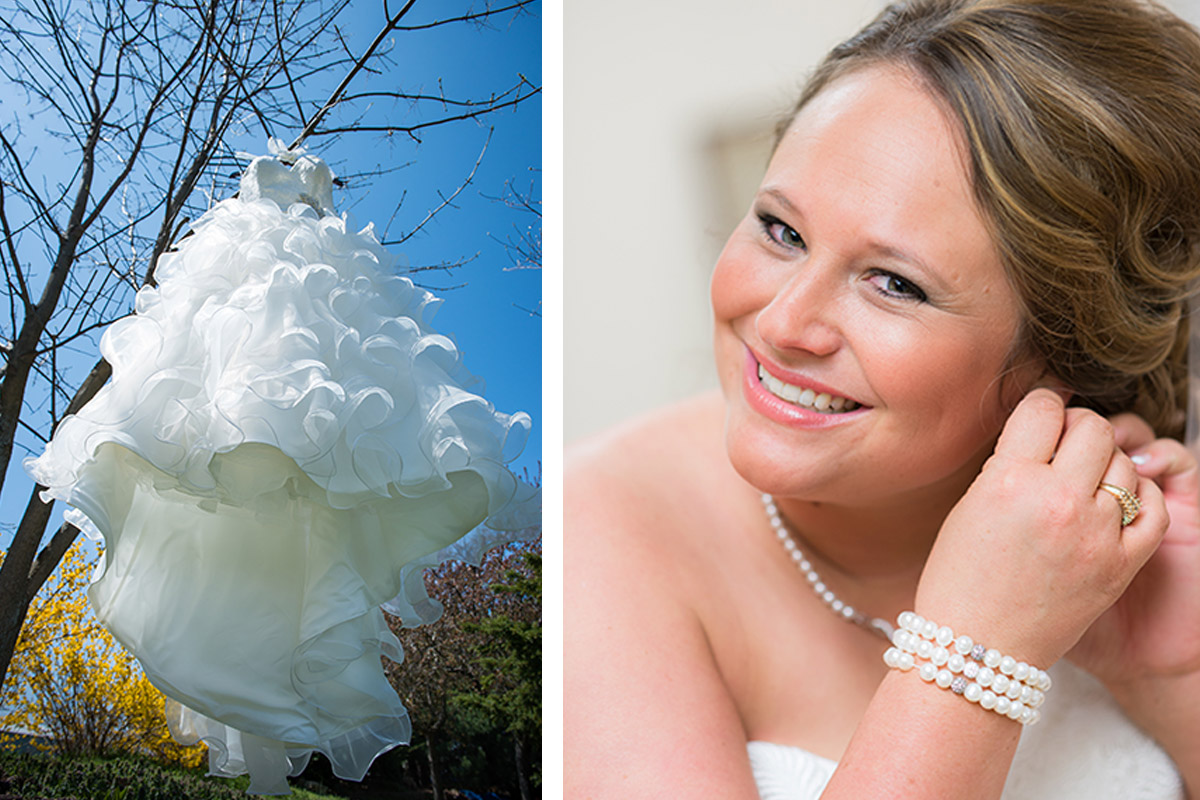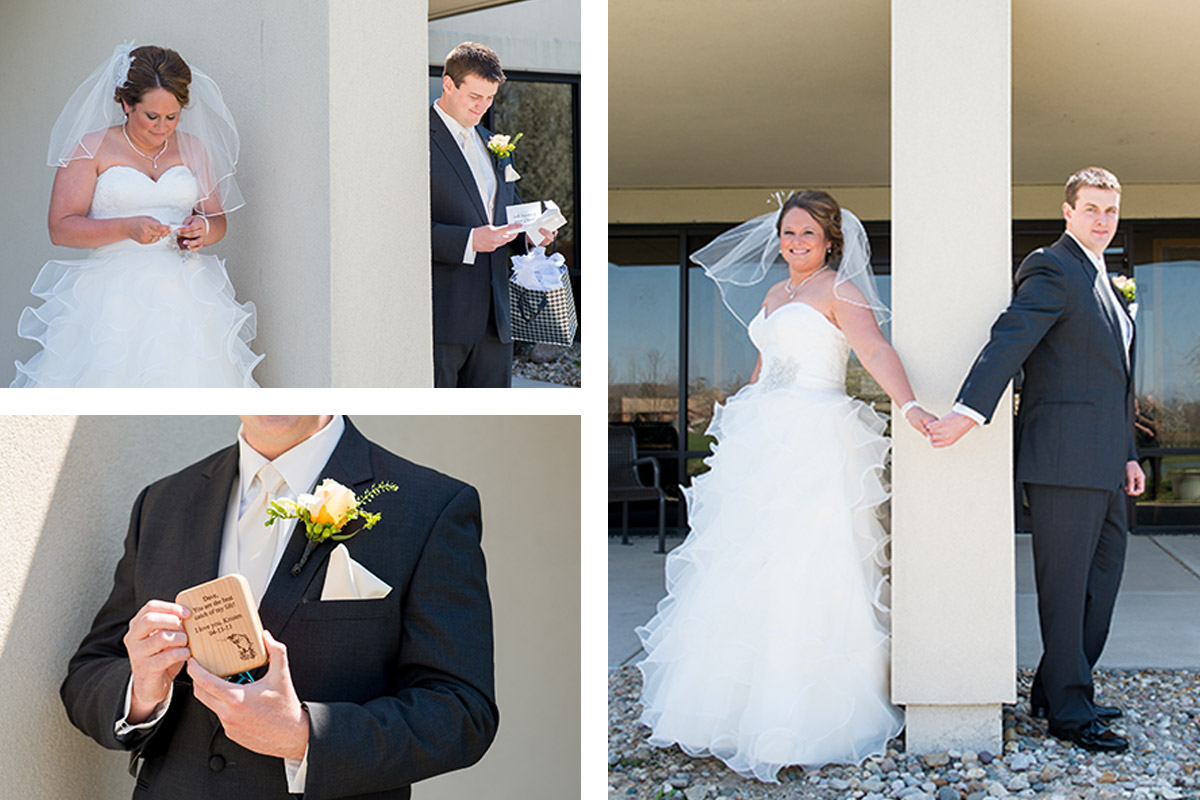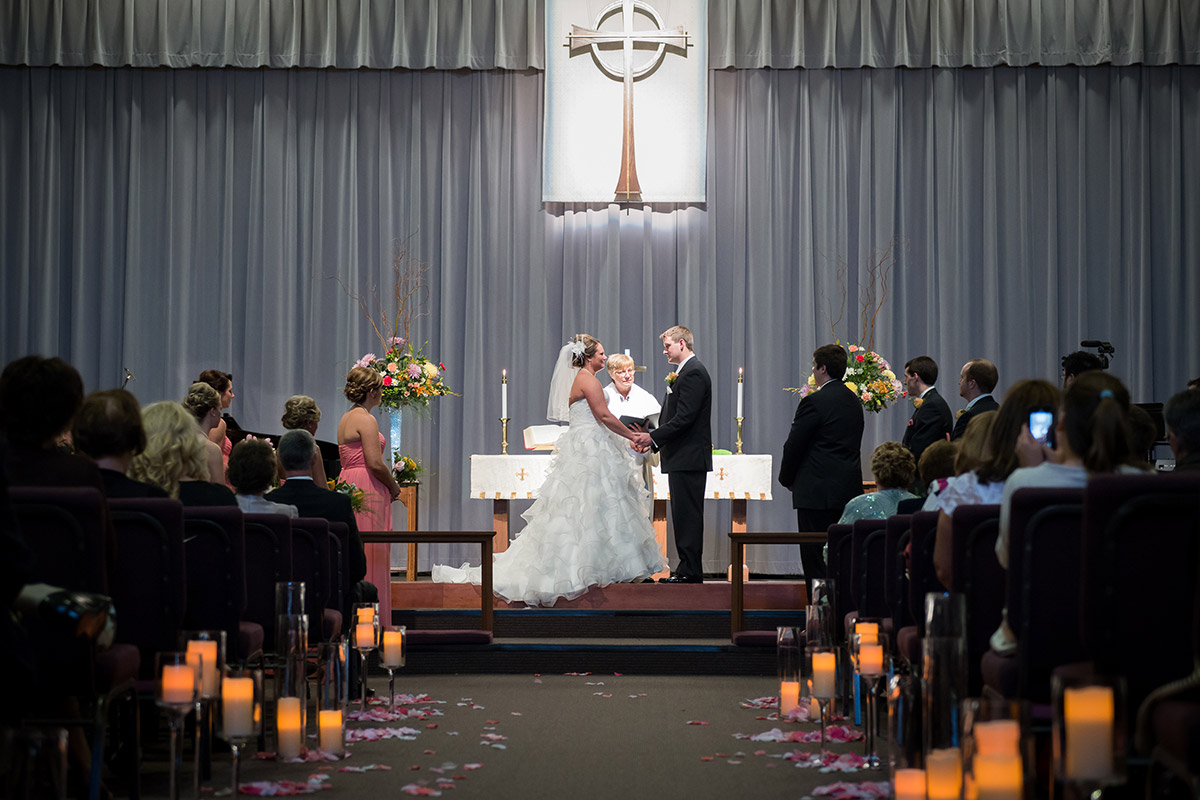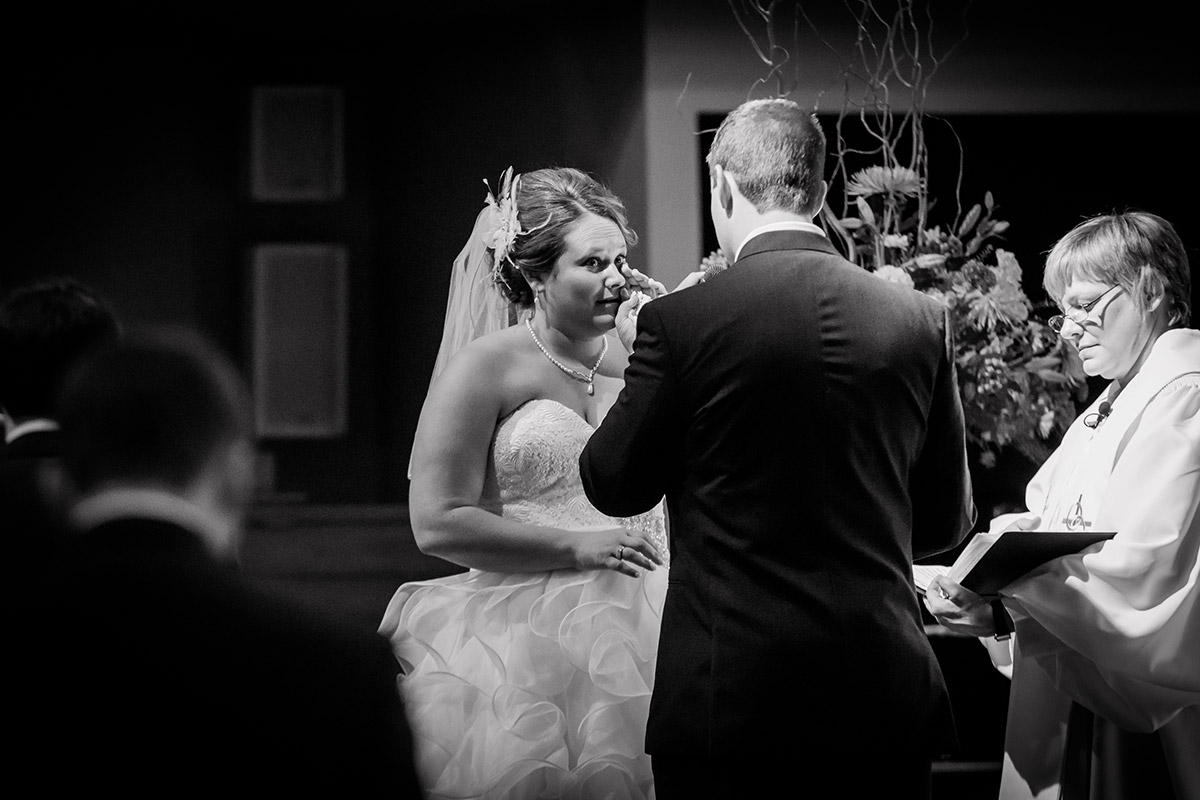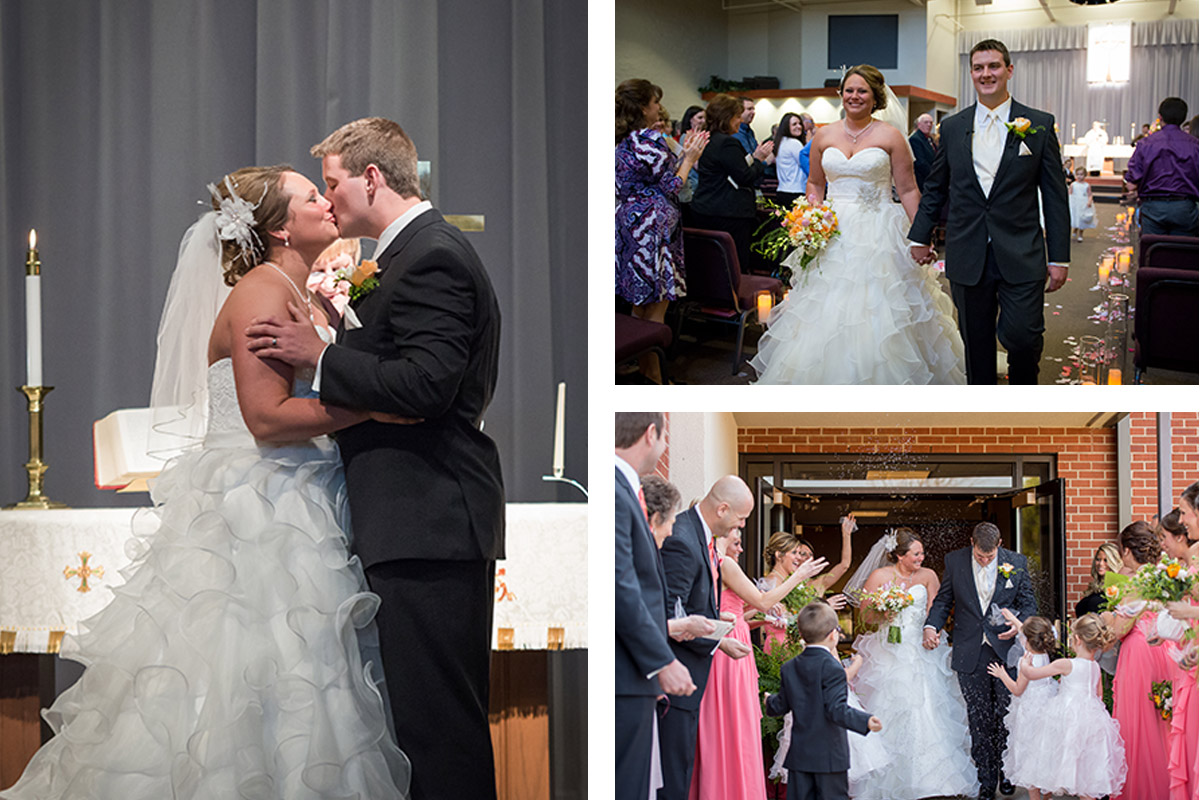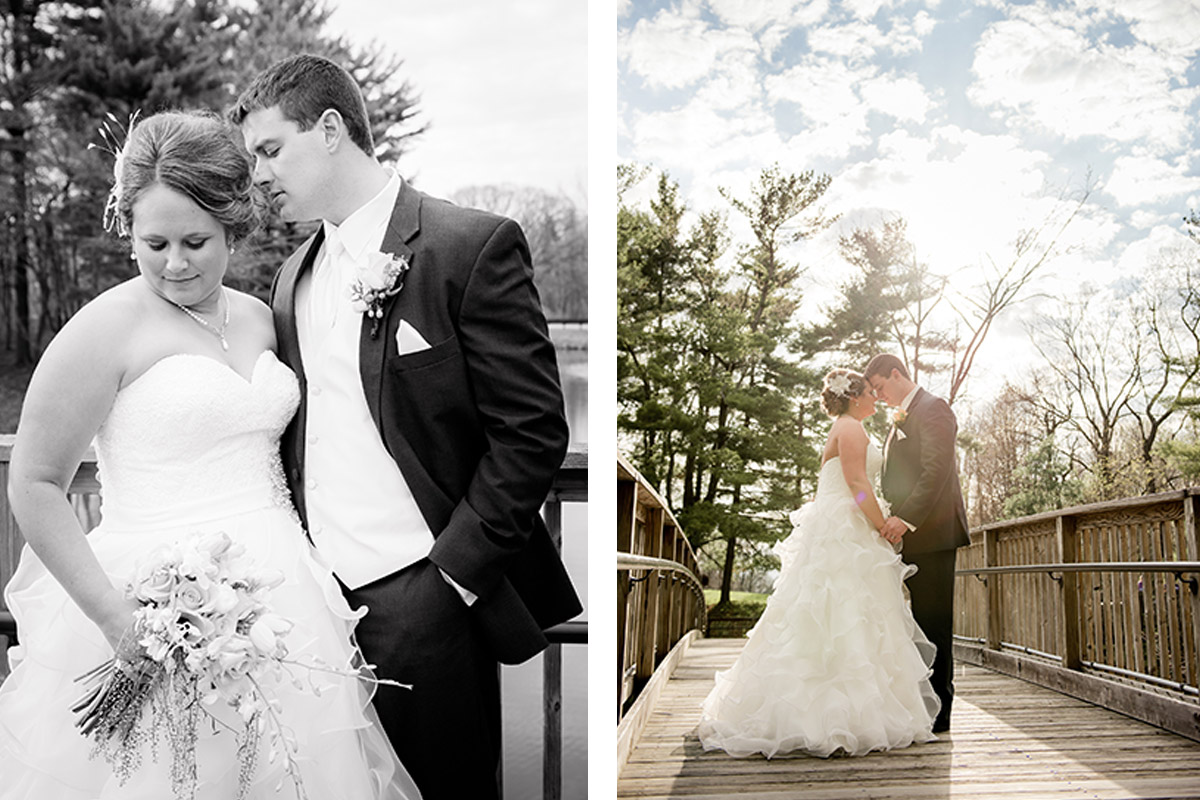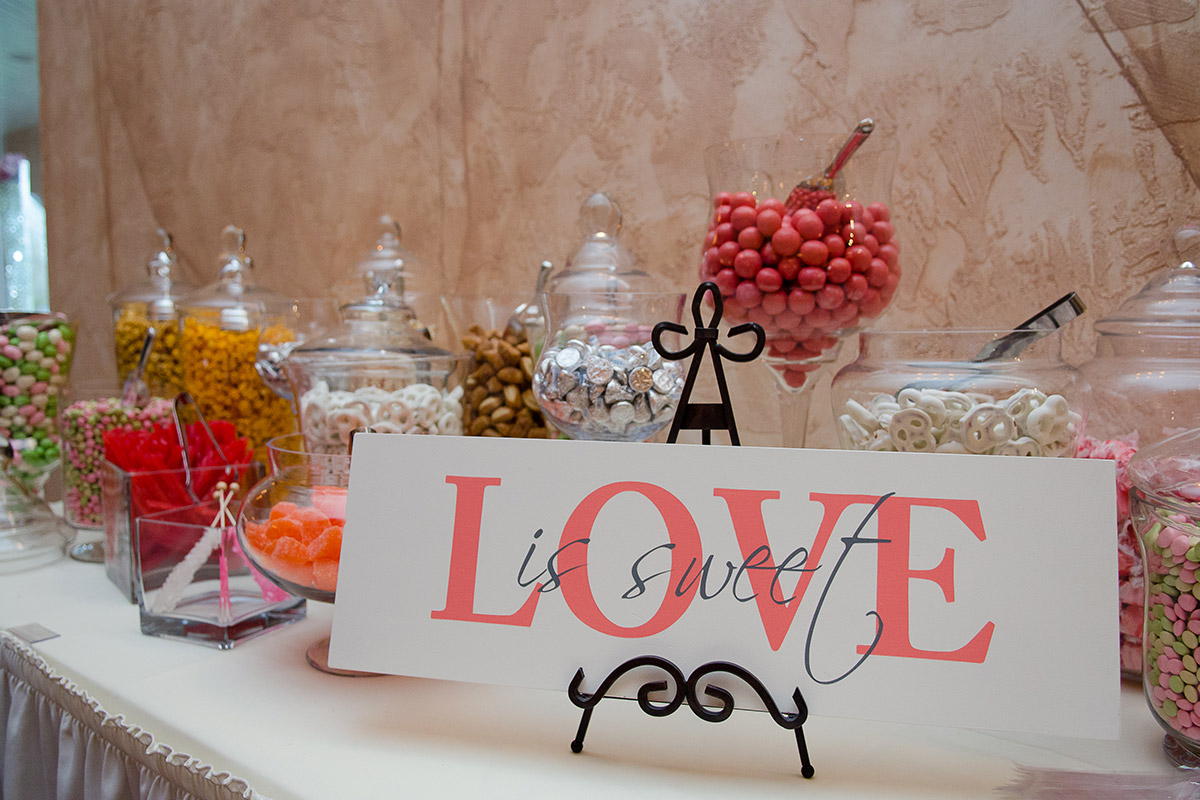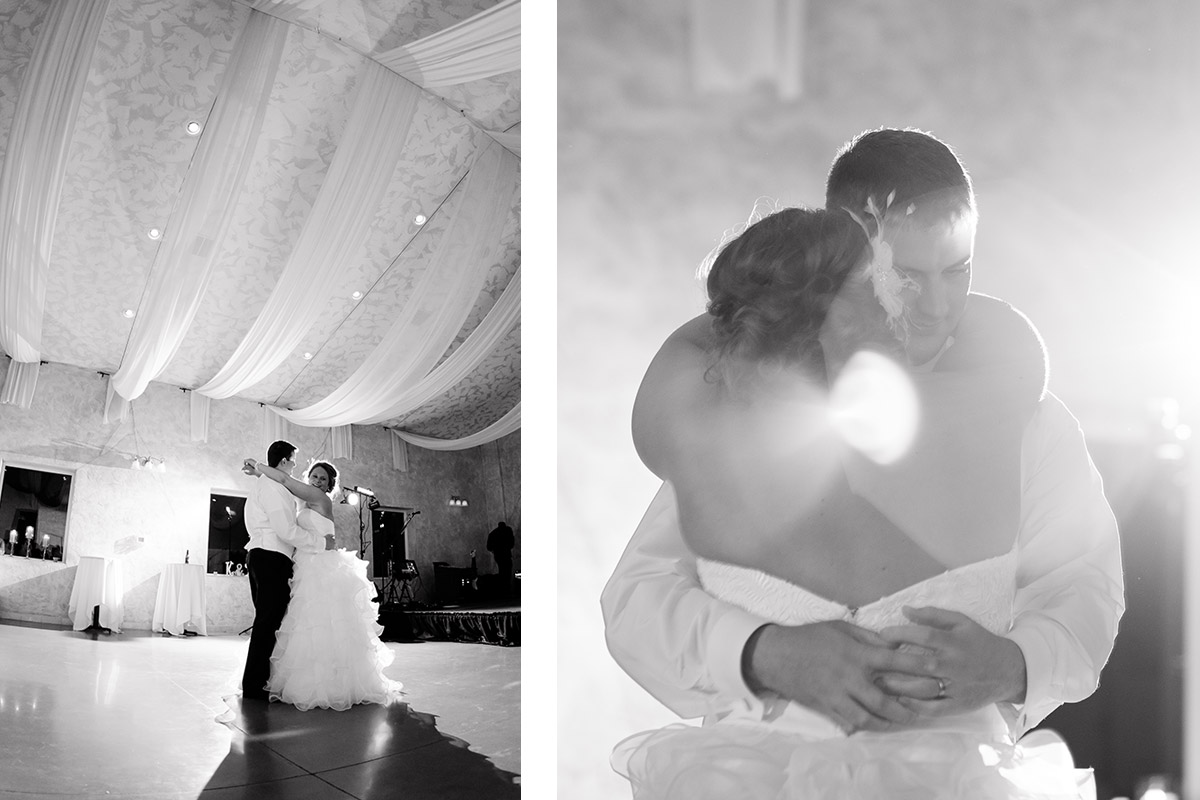 Not every wedding day goes exactly as planned. That's one of the many reasons I love to work with my couples to build a wedding day timeline that will allow them to have a relaxed and fun day, while still having time for everything that's important to them. Kristen and I talked about their day and decided together how much time to allot and where. Thankfully we had prepared well because one of the most unexpected things happened during the bridal party portrait session.
When we arrived at the Gardens at SIUE, I noticed a man standing by himself under the pergola. I went right up to him to ask him (nicely, of courseJ ) to please move so that we could do photos with my bride and groom. That's when he told me that his girlfriend would be arriving any moment and that he was going to propose! Kristen and David agreed to give him a few minutes and we did photos on the nearby bridge first. Before long, the girlfriend arrived and Kristen put her photo session on hold so that she could watch. "I've never seen a proposal before!" she said excitedly. Soon the nervous boyfriend got down on one knee and popped the question. Down the path, Kristen and Dave and their bridal party (as well as photographers and videographer) watched as the girlfriend cried and shook her head "Yes." Then all 30 of us erupted in applause!
Despite the unexpectedly pleasant interruption, we were still able to get all the photos that Kristen and Dave were wanting at the Gardens. And after dinner, we snuck them outside at the winery for a few minutes for some romantic photos of the two of them just before sunset.
Congratulations, Kristen and Dave!
Ceremony: St. John's United Methodist Church, Edwardsville, IL
Reception: Villa Marie Winery, Maryville, IL http://www.thevillamariewinery.com/
Cake Artist: Patty Cakes, Highland, IL http://www.pat-t-cakes.com/
Candy Buffet: Sweeties Confections, Glen Carbon, IL http://sweetiesconfections.com/
Wedding Gown: Allure, from Elegant Brides, Edwardsville, IL http://www.elegant-brides.com/
Transportation: St. Louis Trolley & Carriage Company http://www.stlouiscarriagecompany.com
Band: Hollywood 5 http://www.hollywoodfive.com