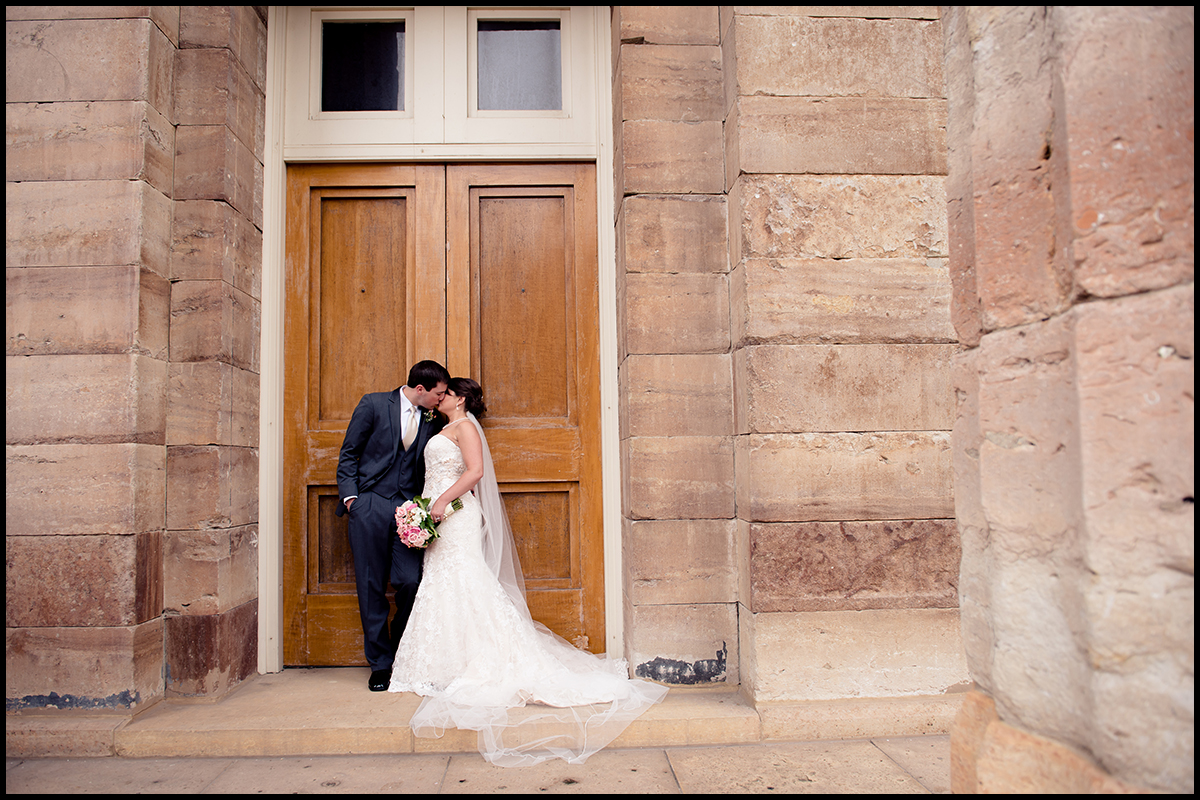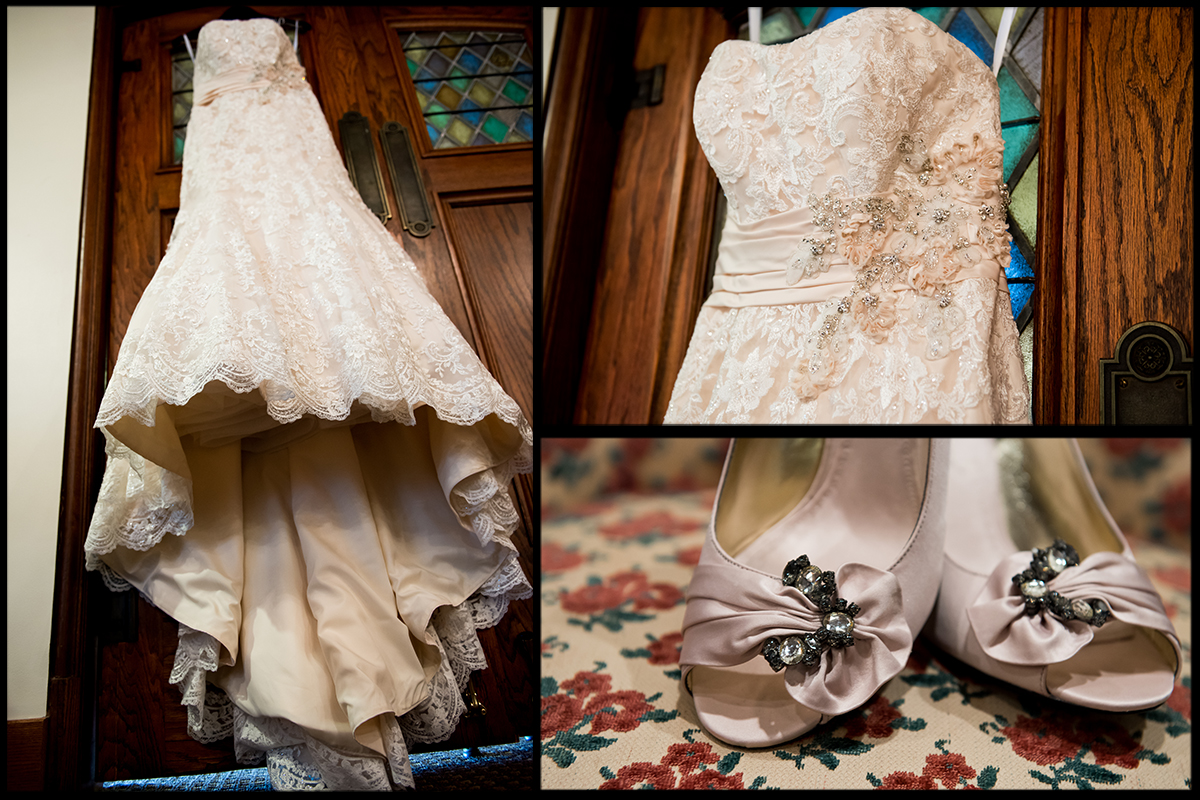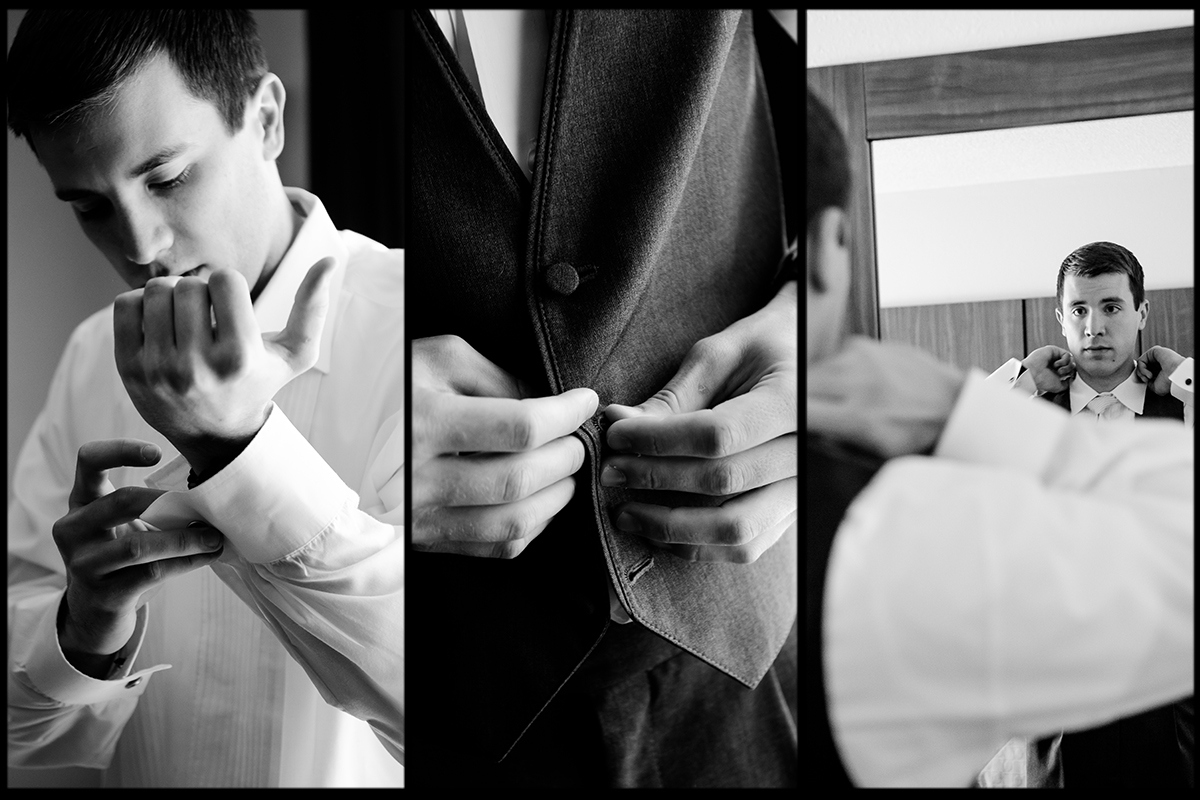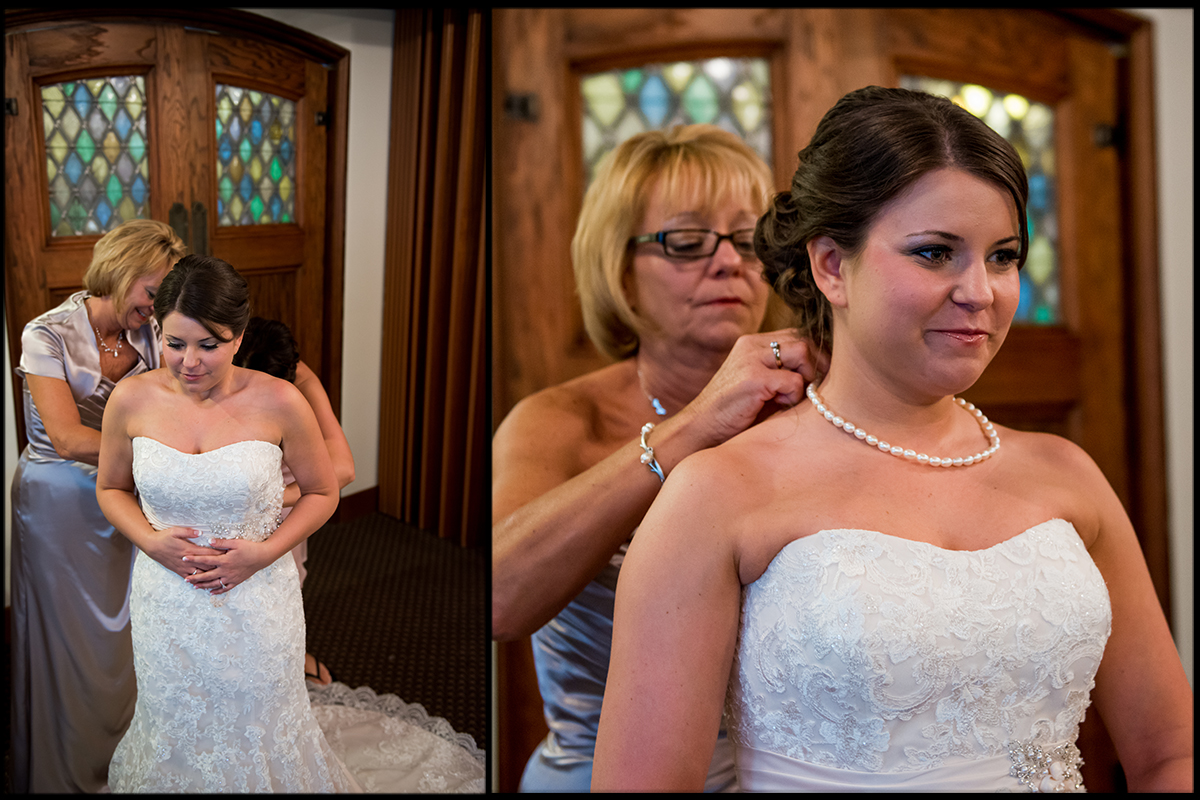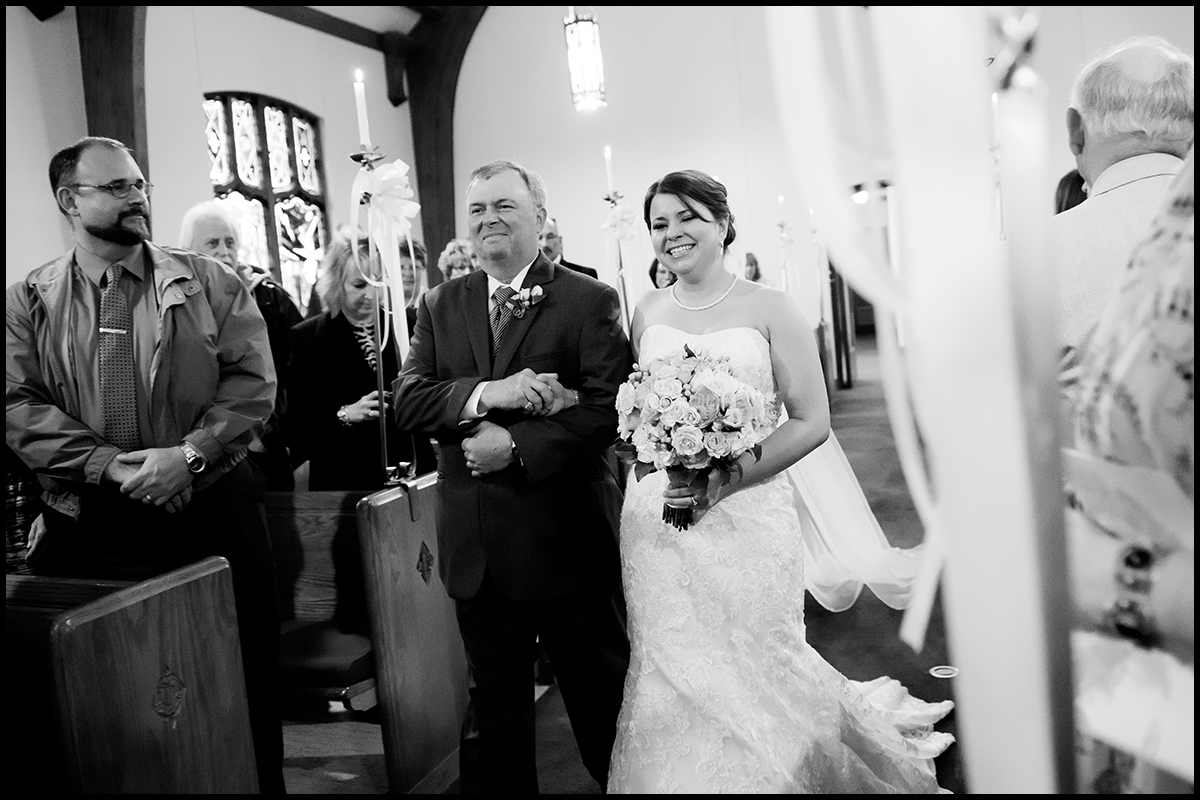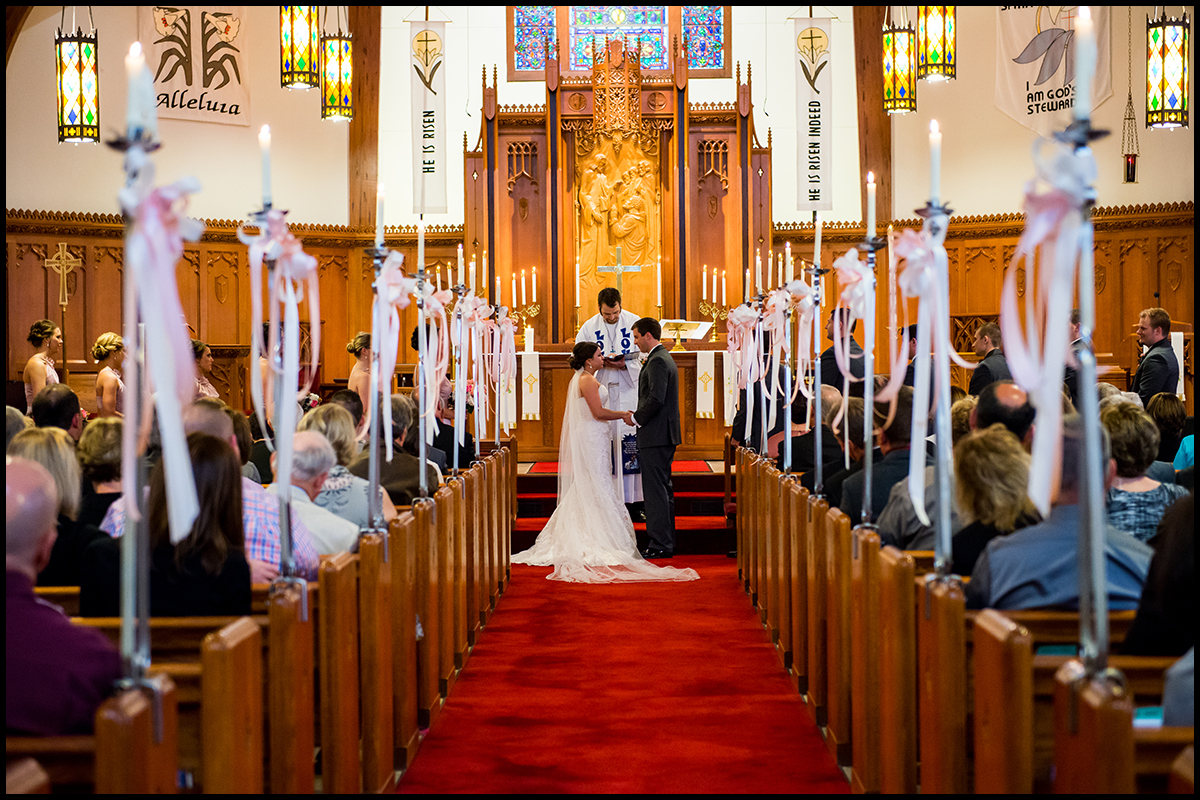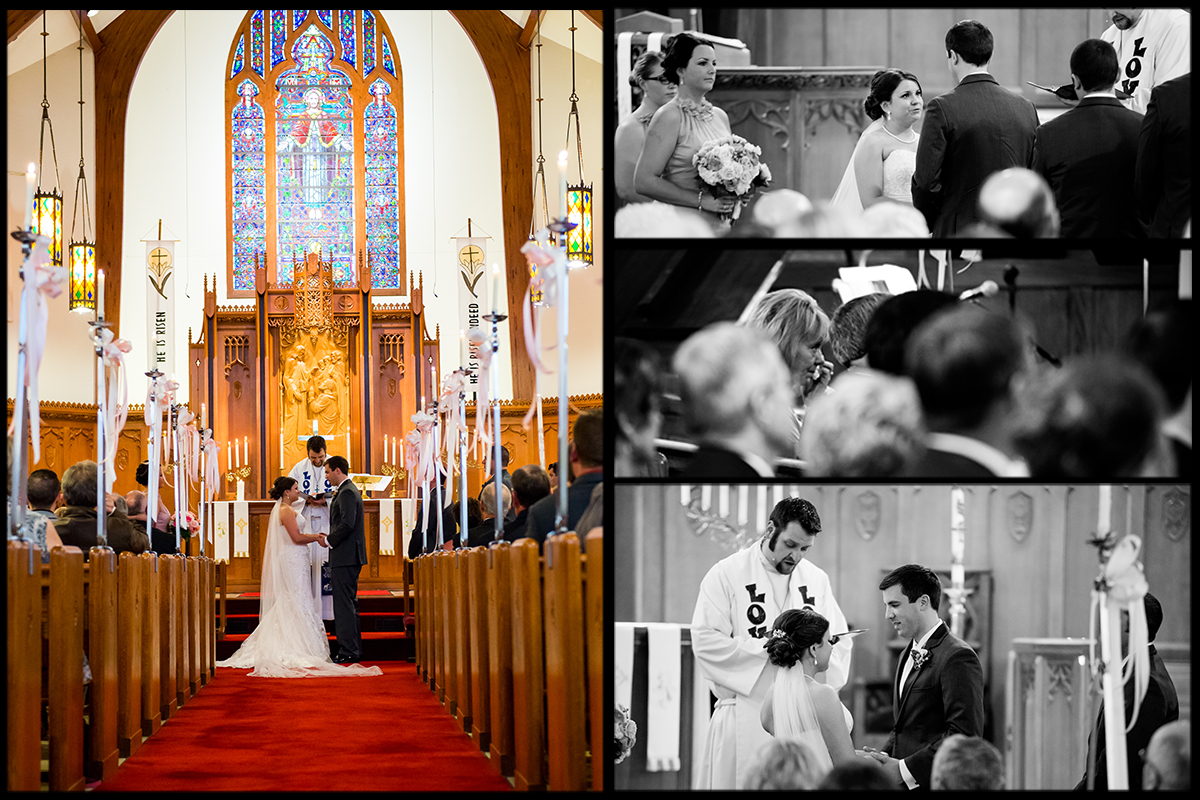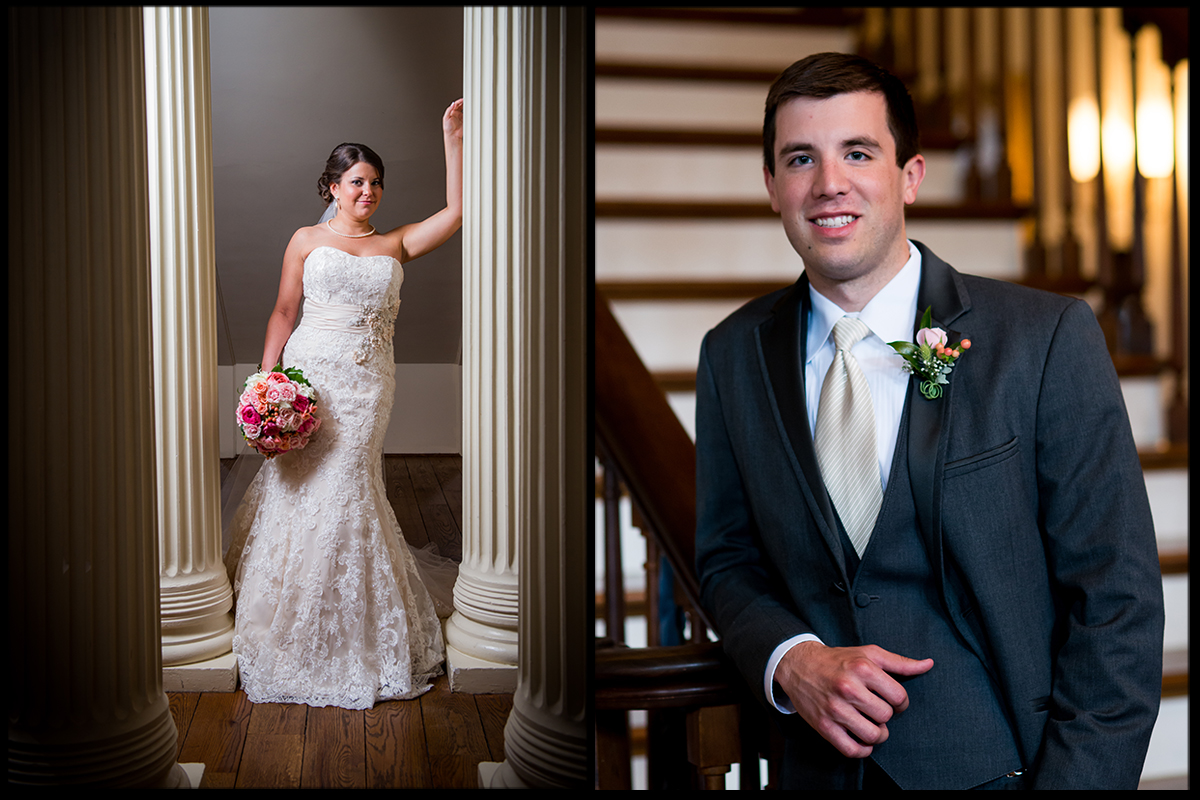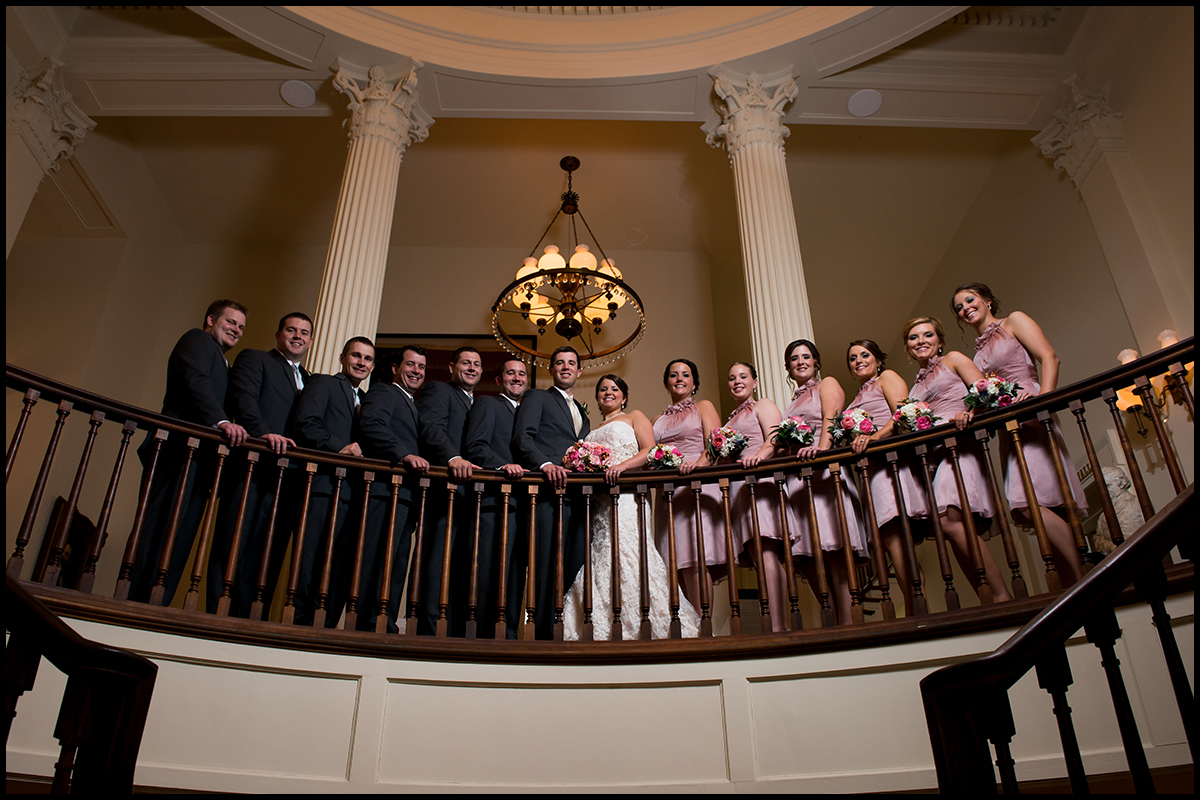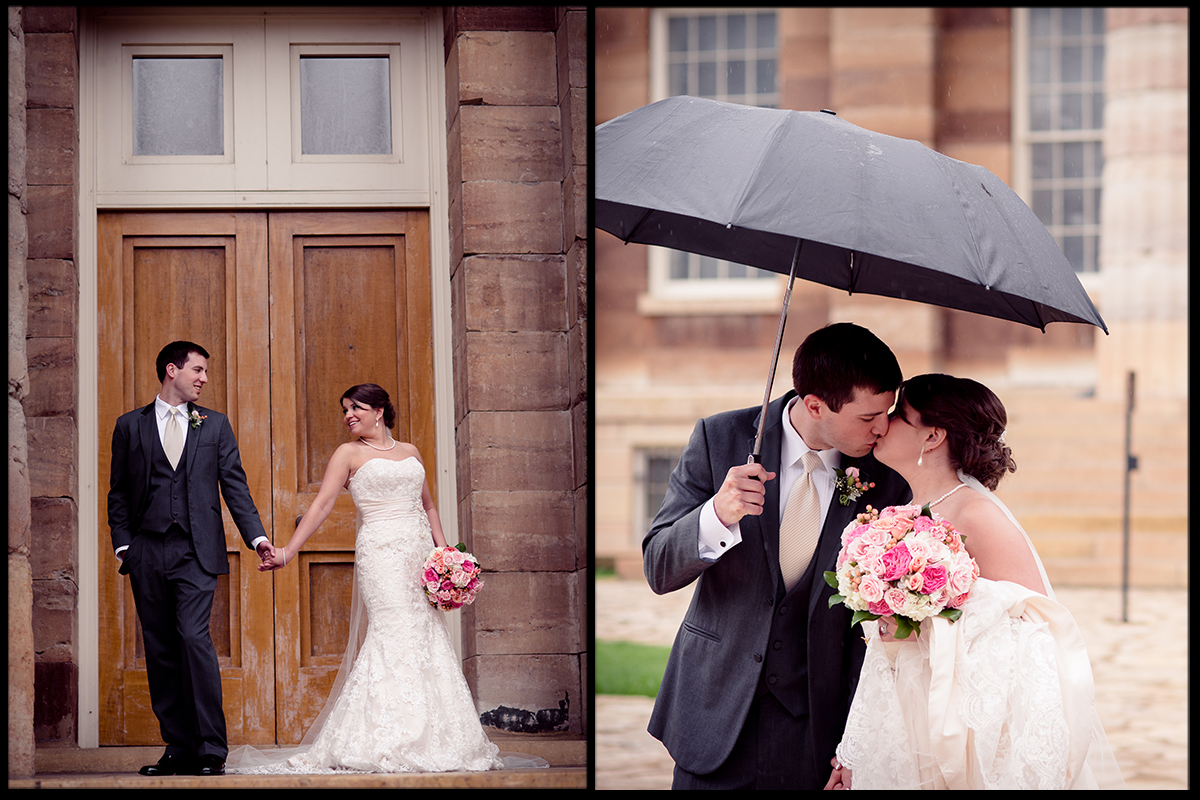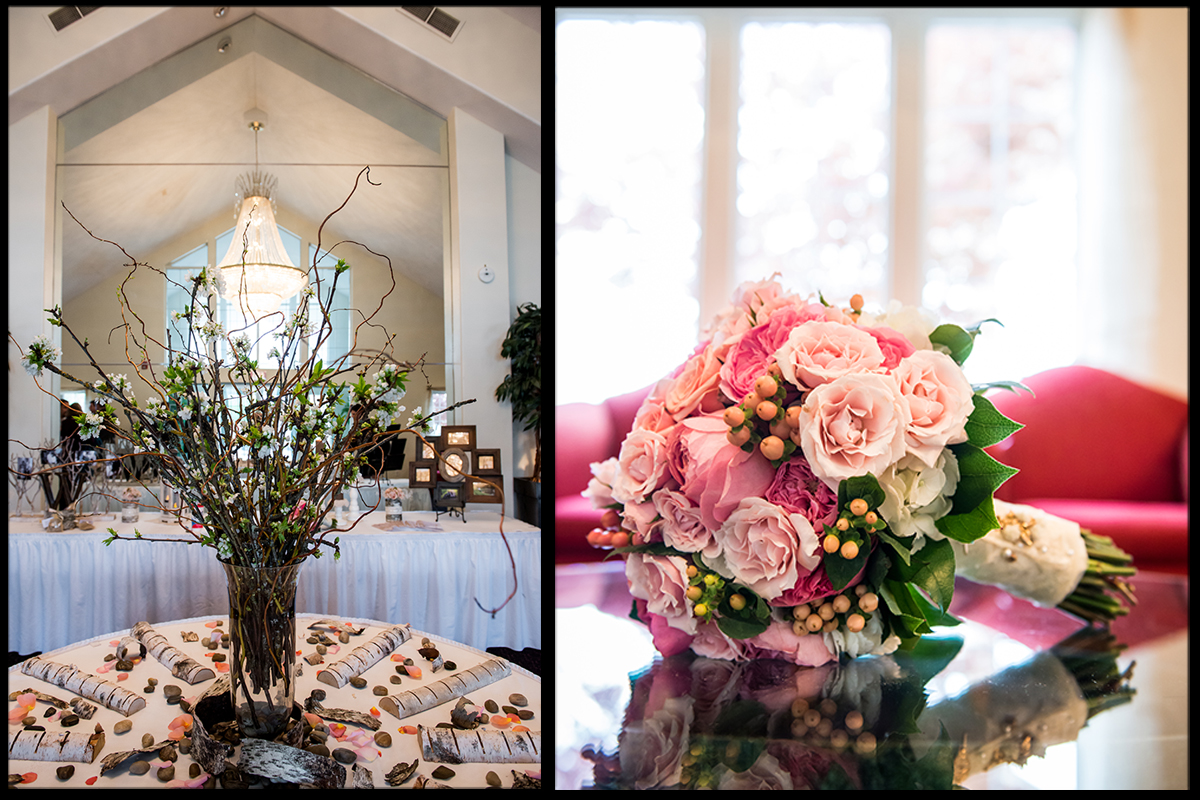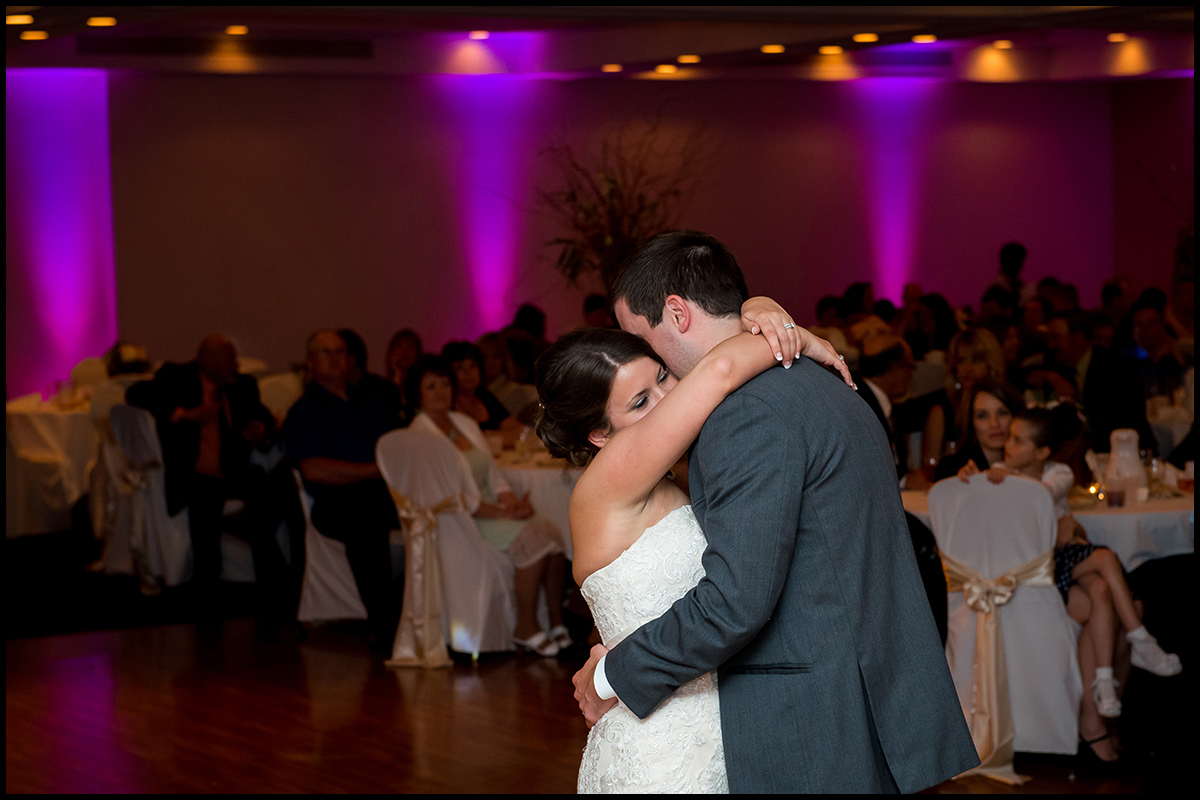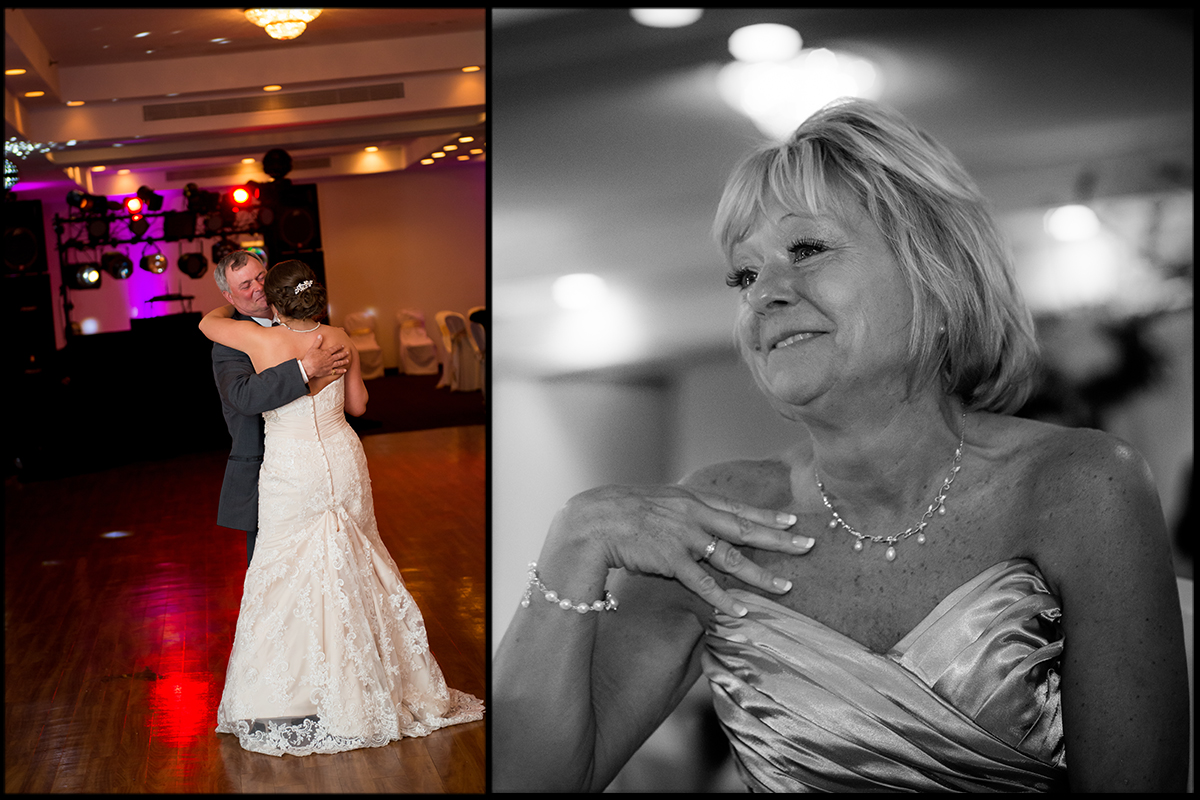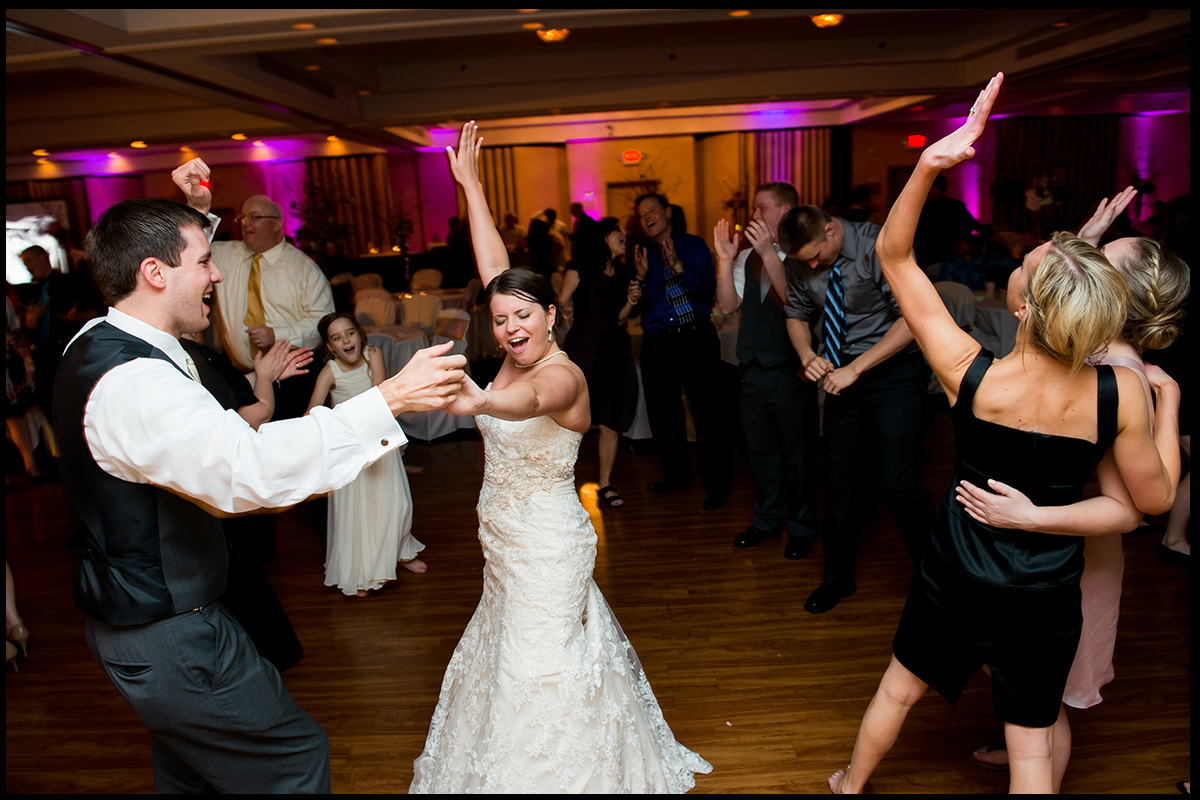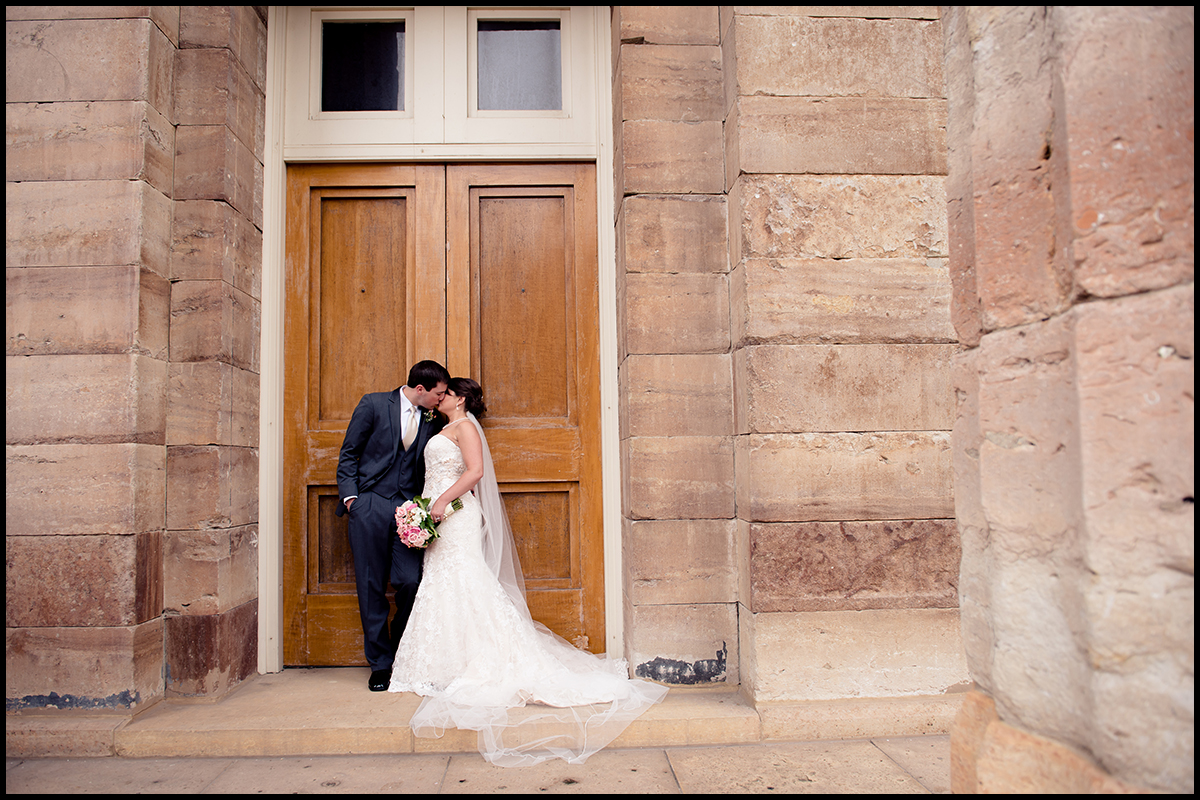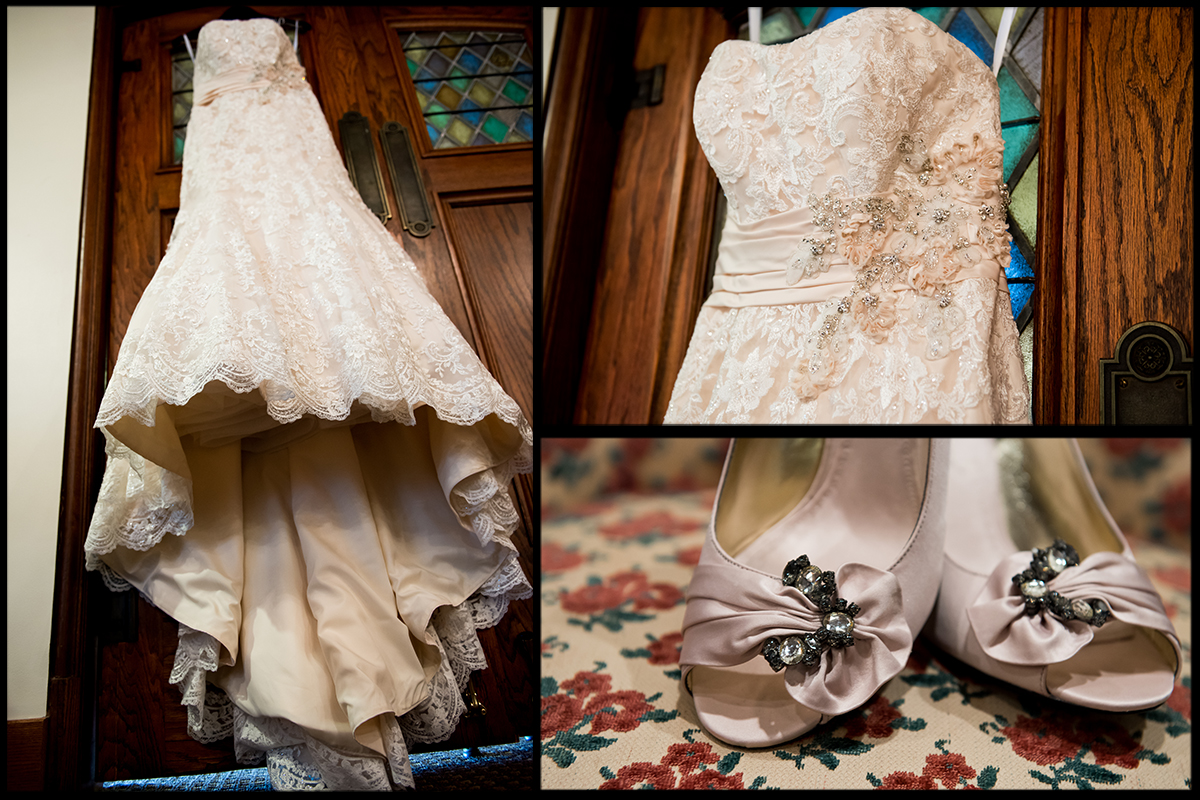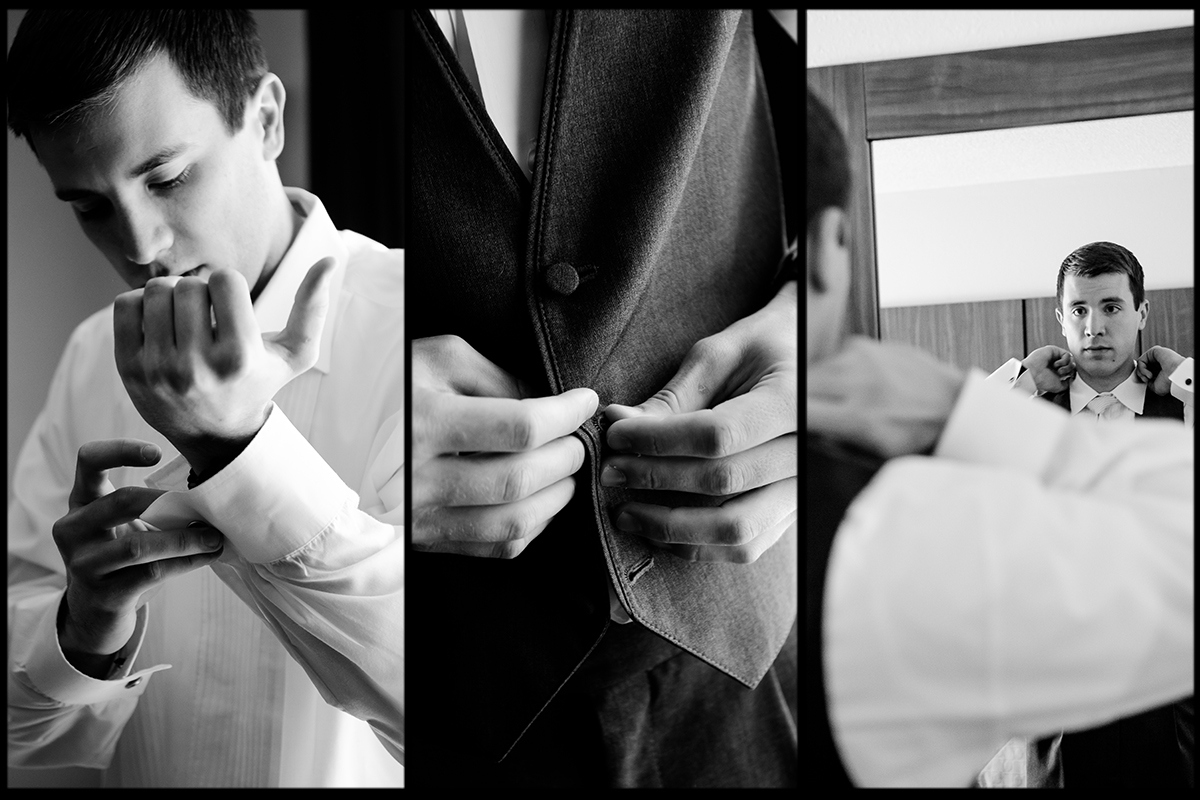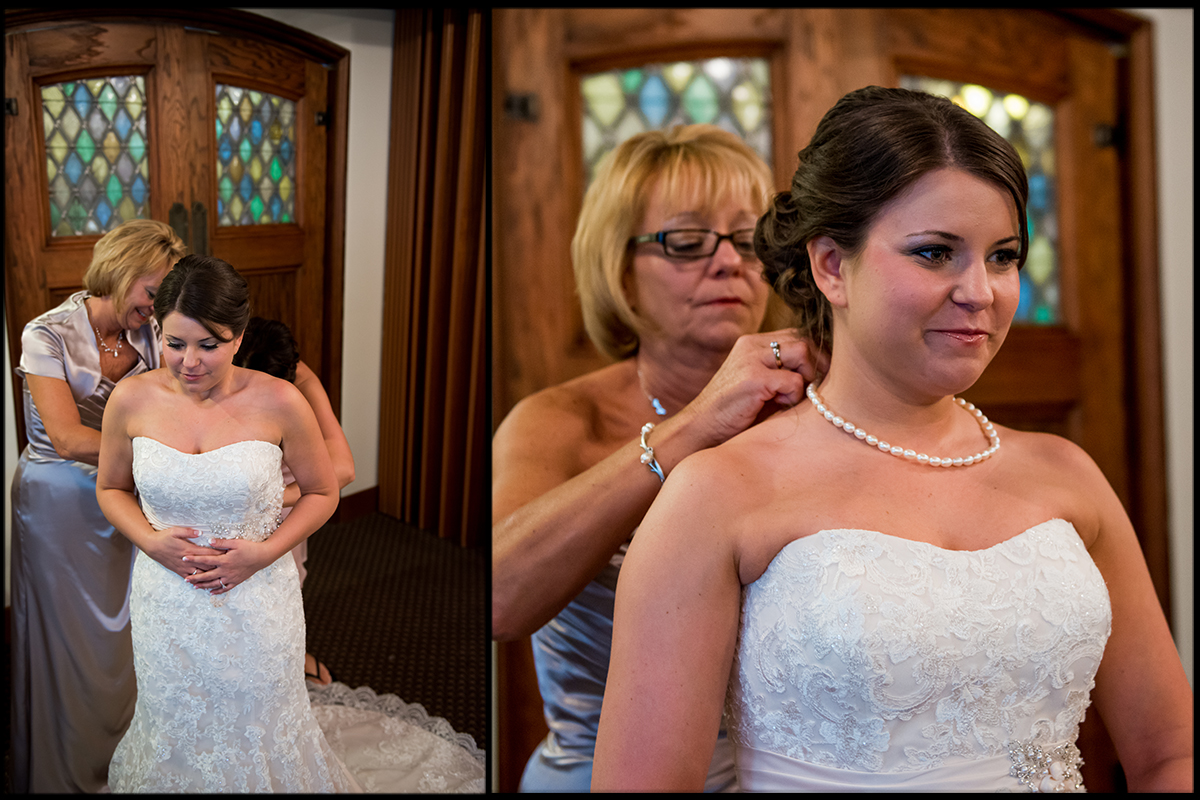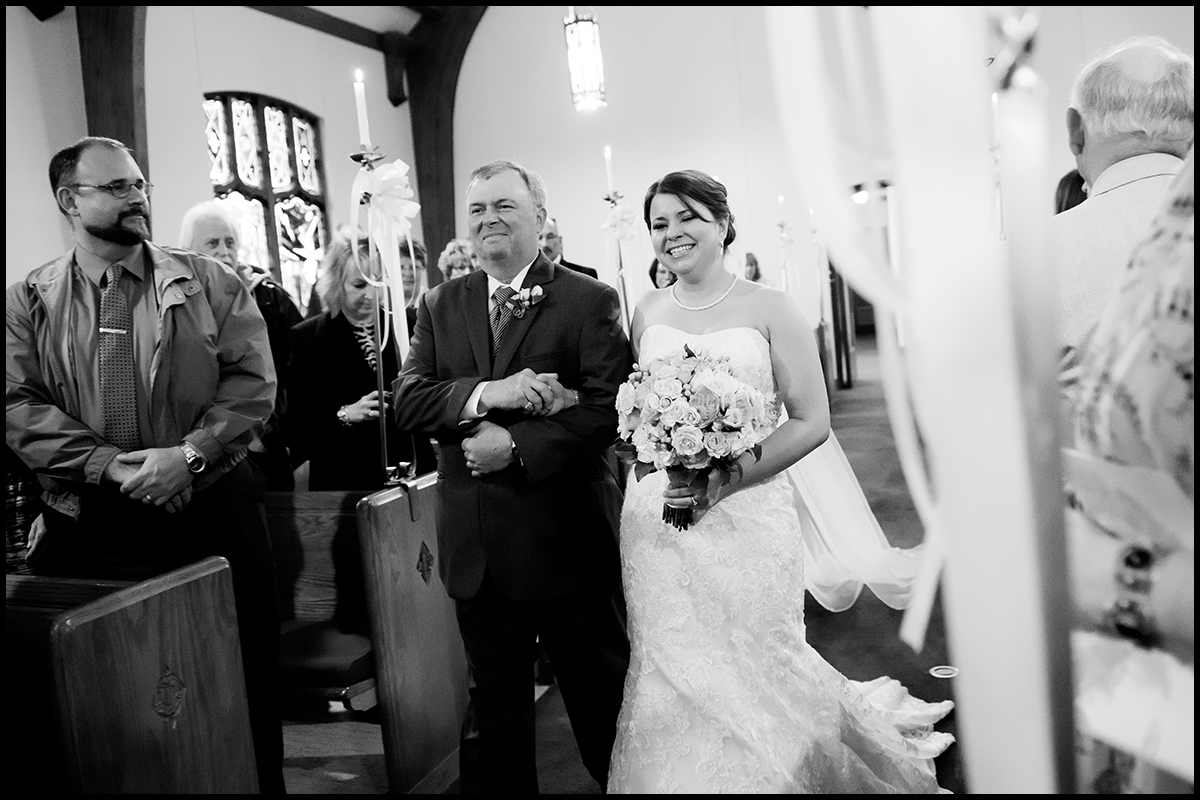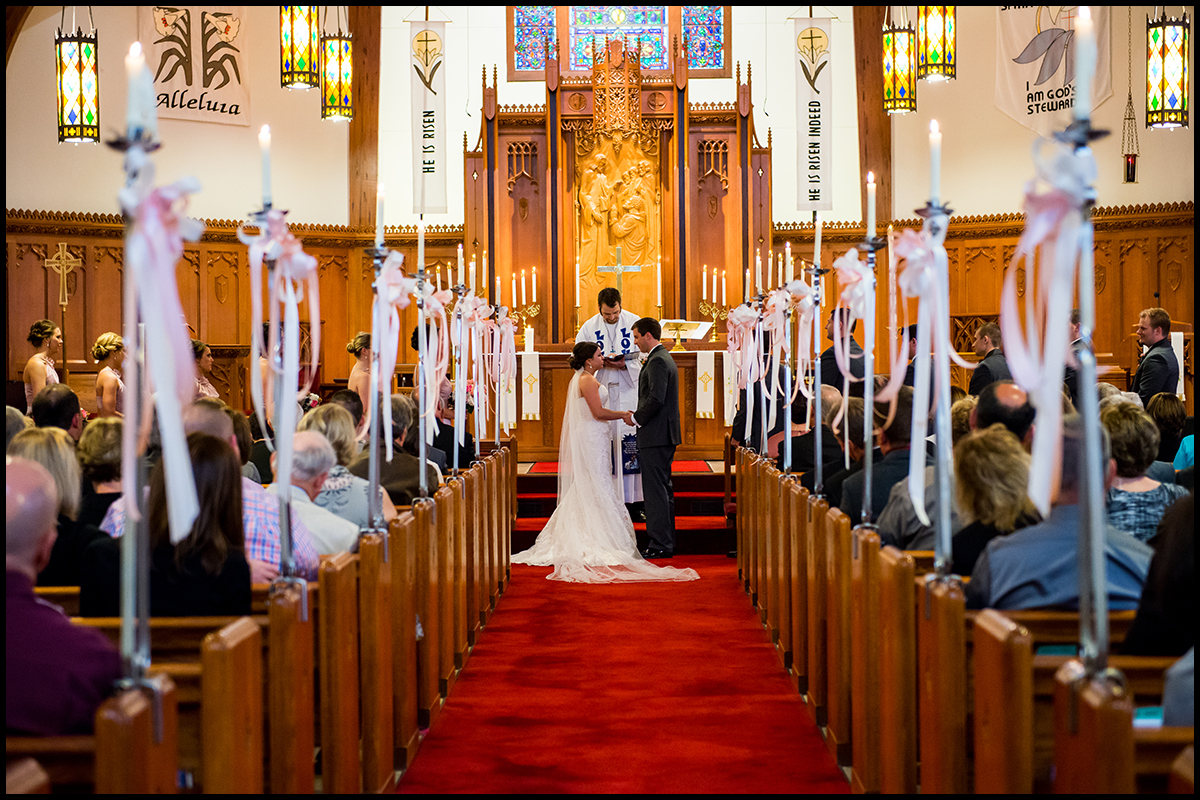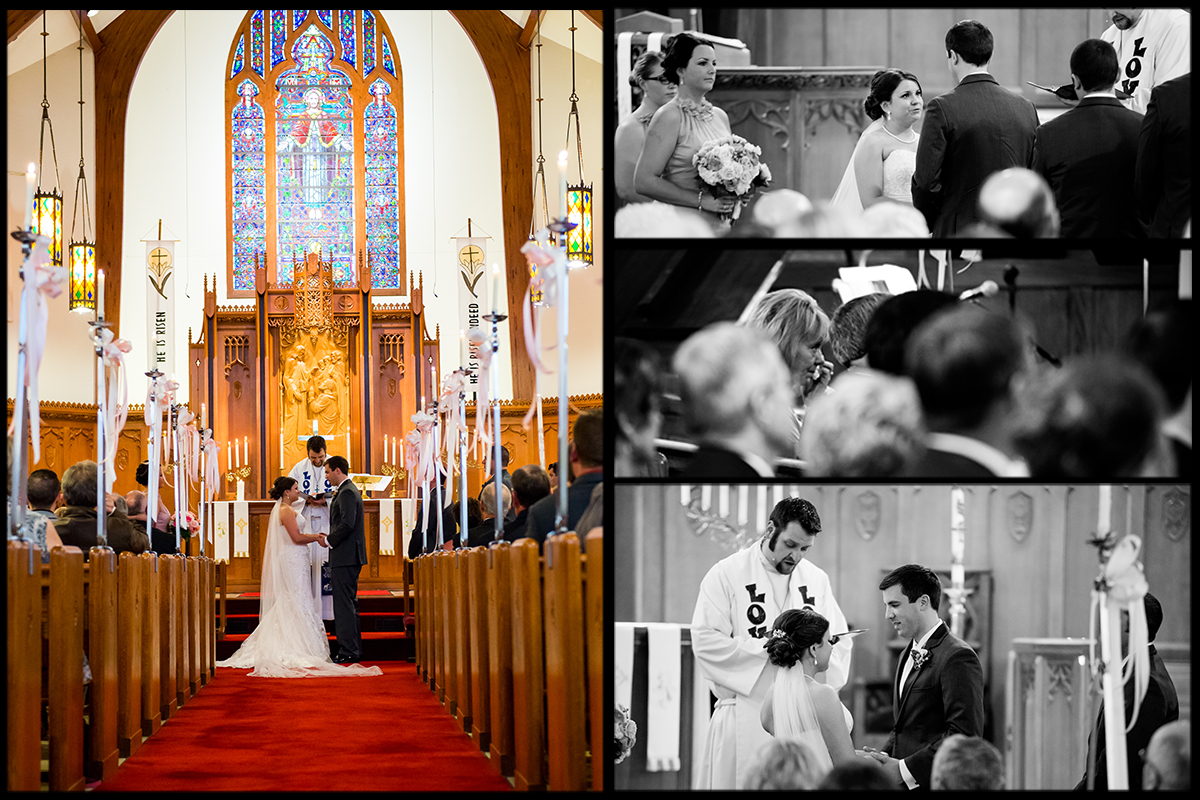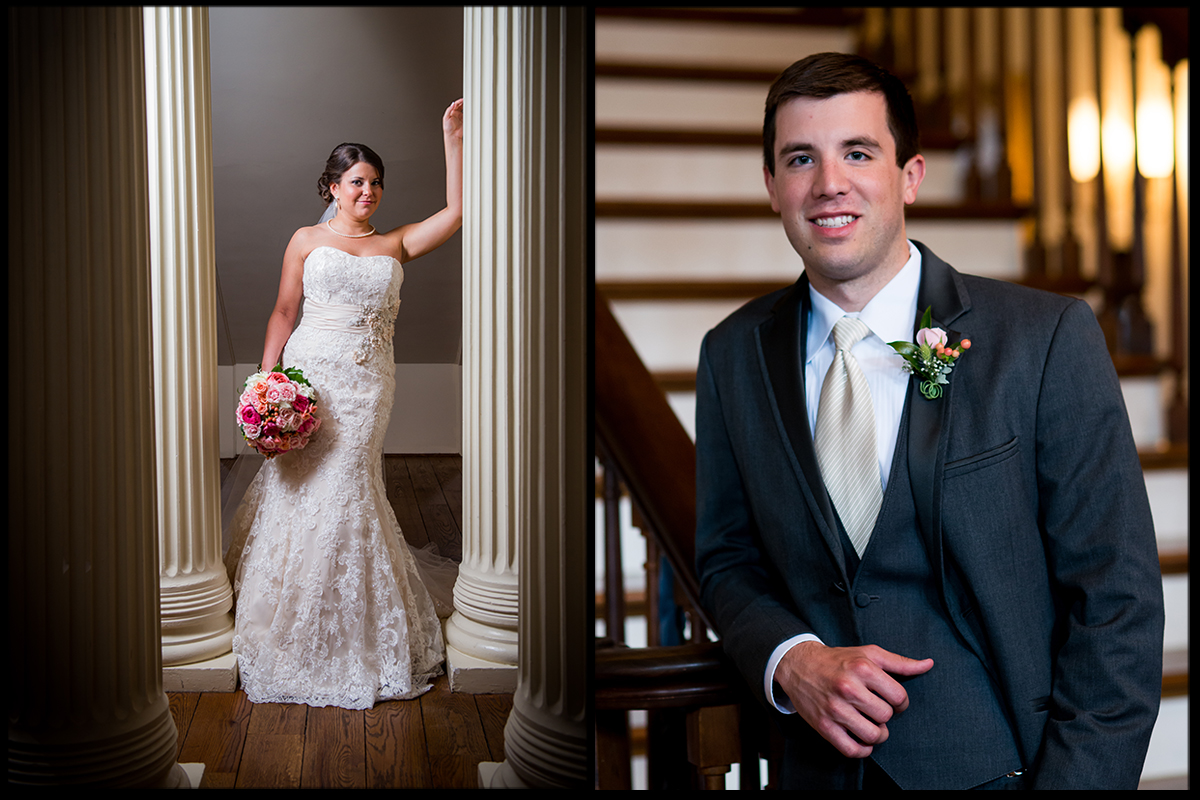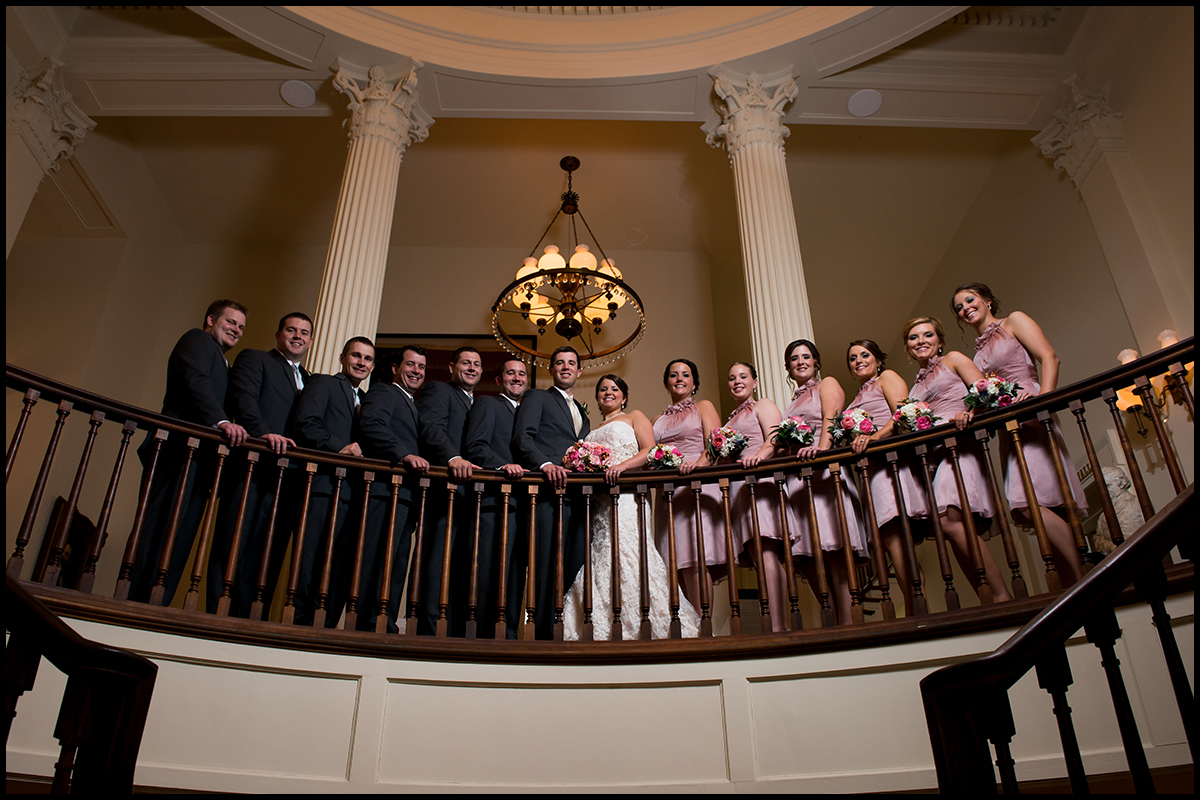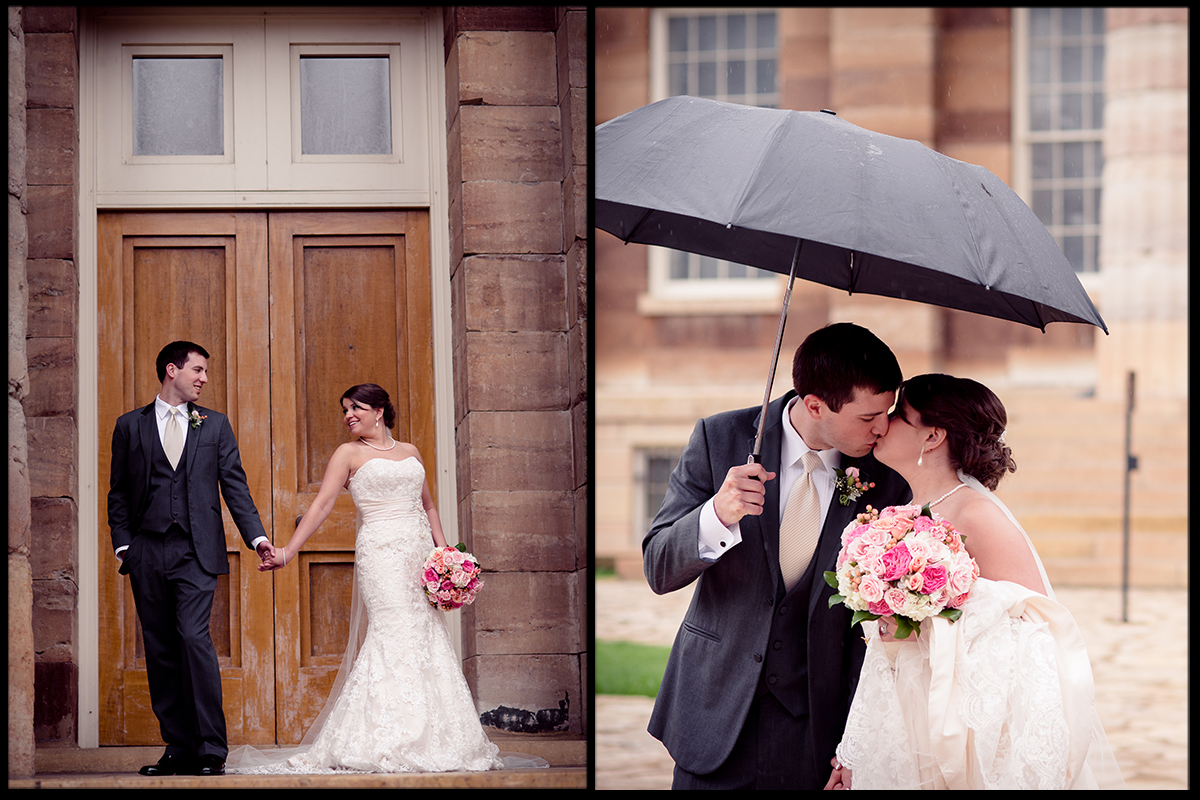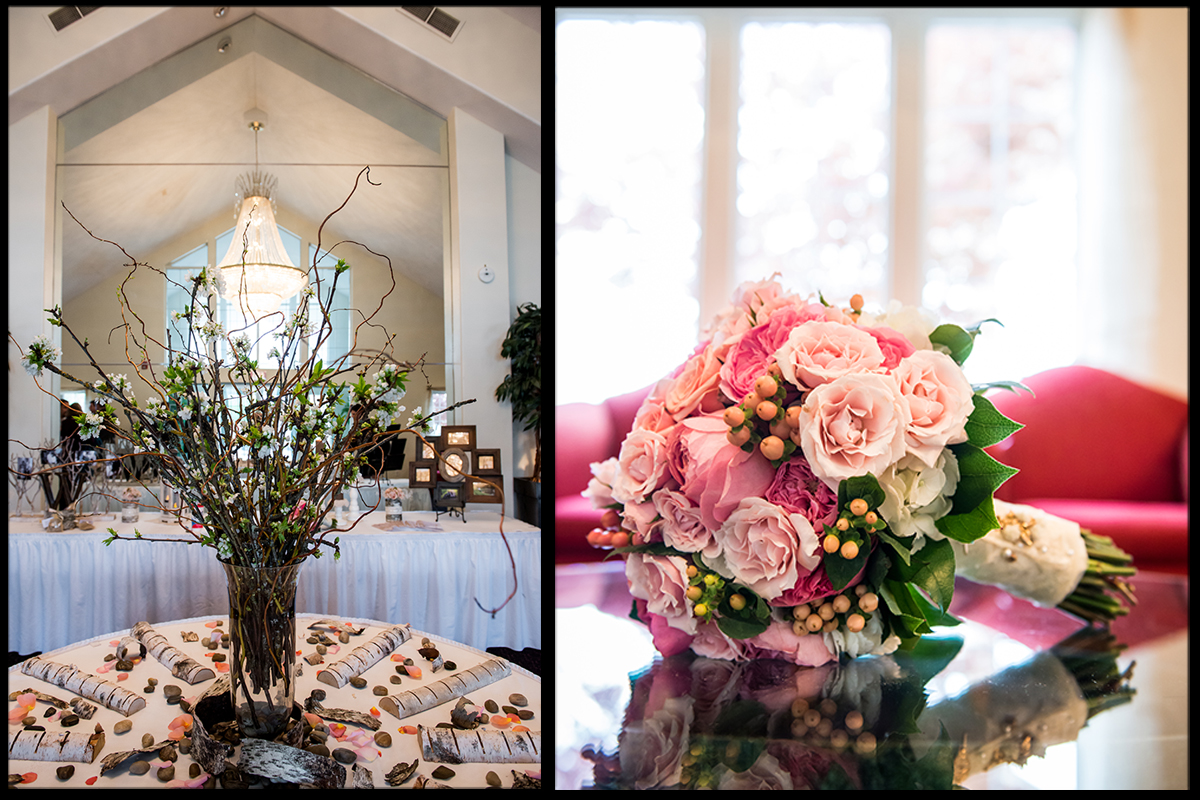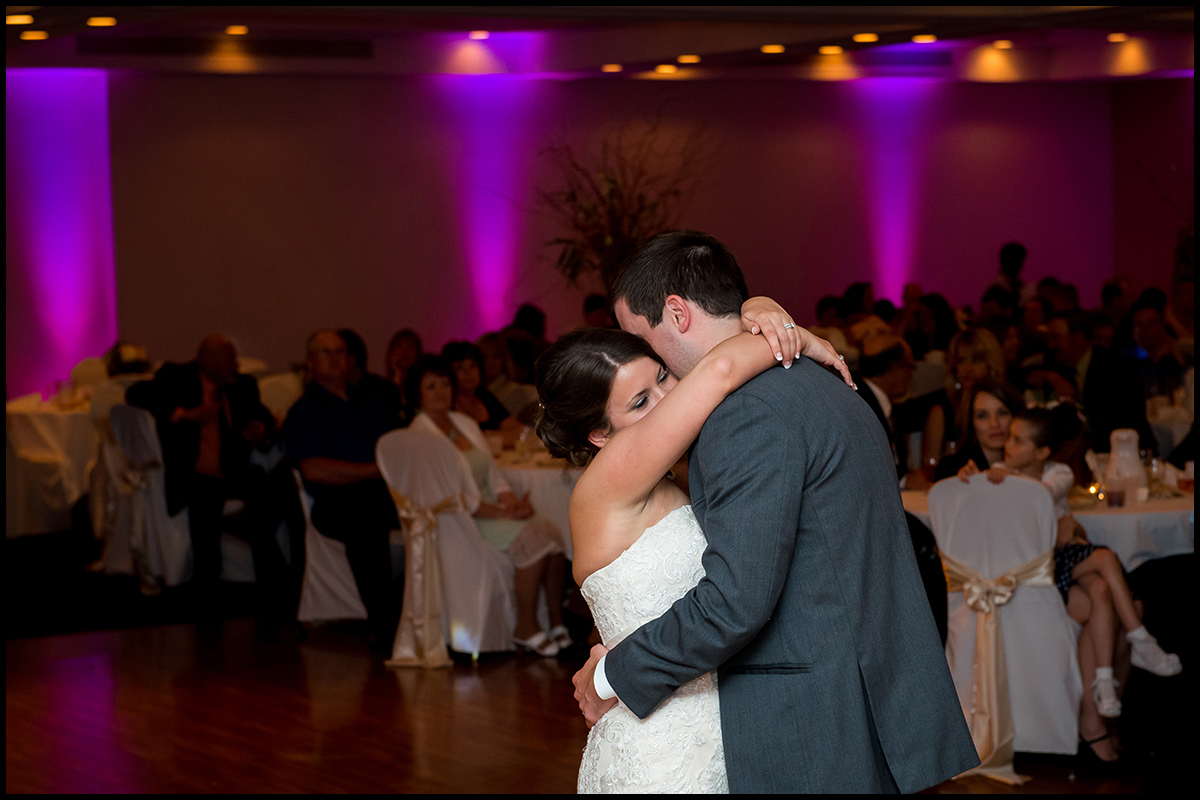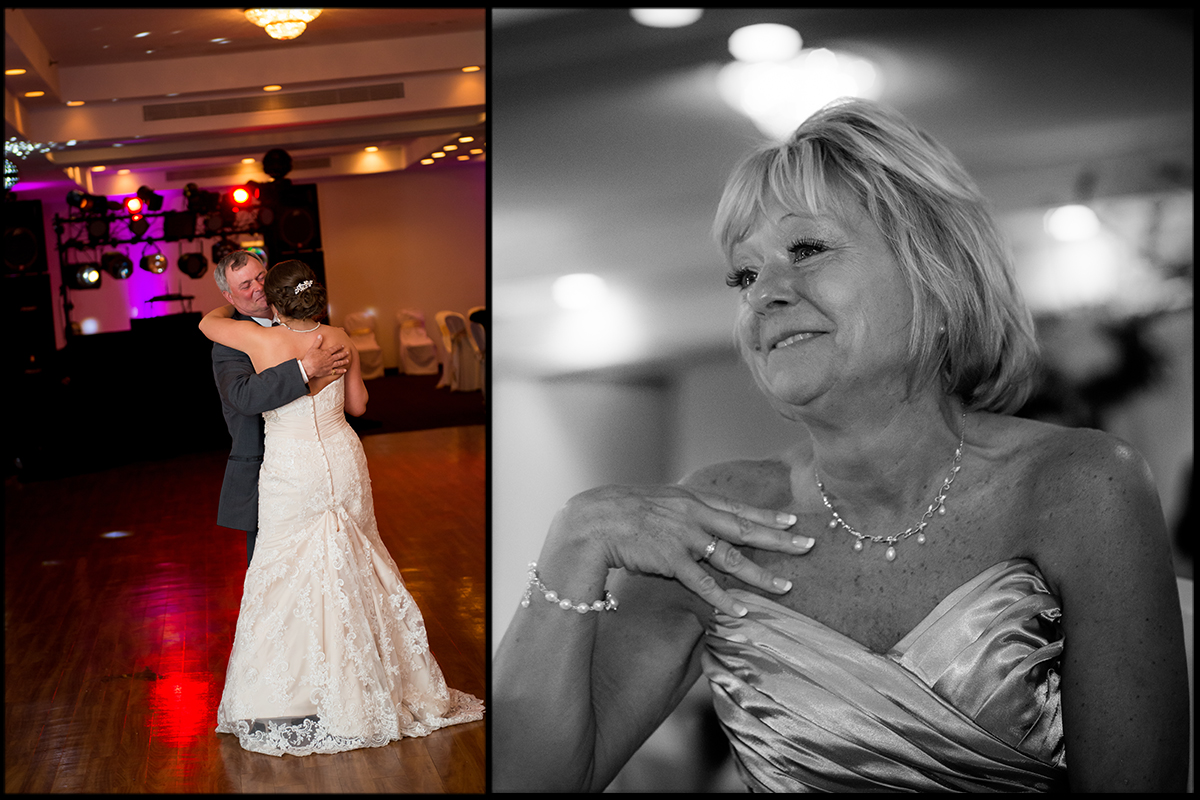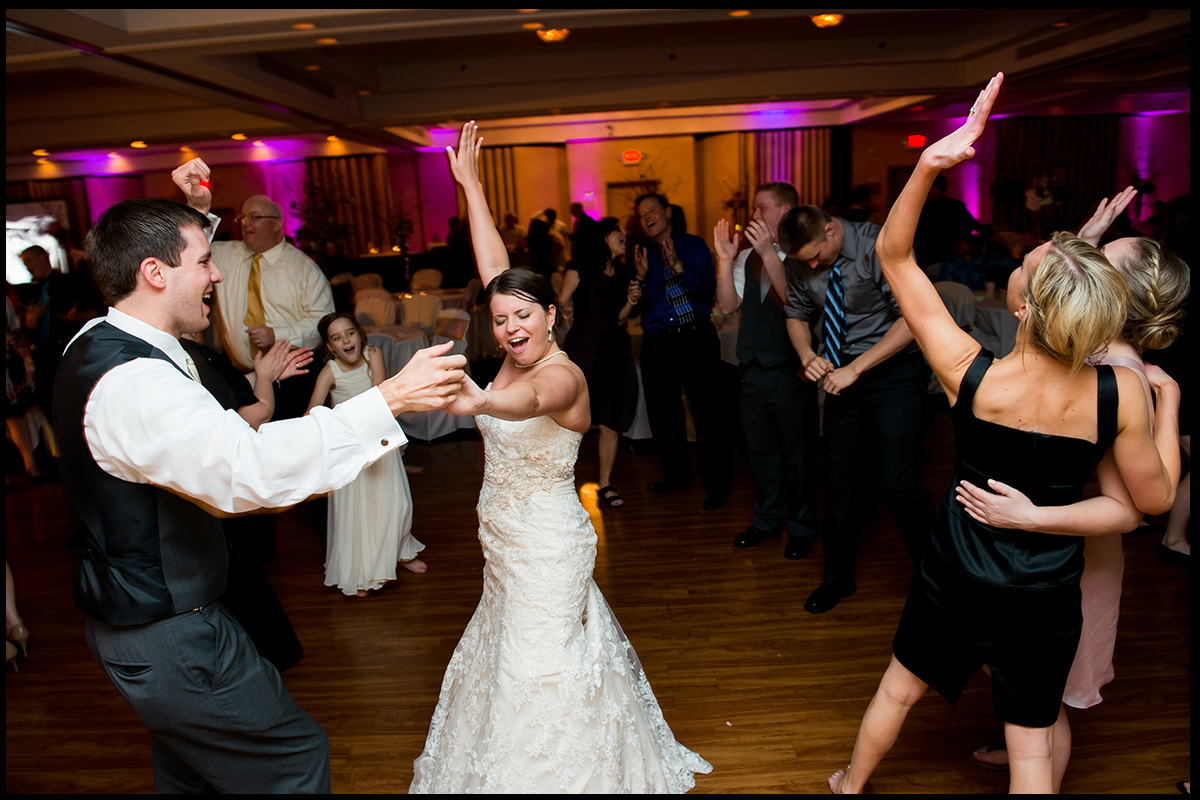 It's not often that we get to spend a whole weekend with one of our couples, like we did for Nellie and Todd's Springfield wedding. We arrived to the Land of Lincoln on Friday, in time to scout out various locations for portraits after the wedding. The day consisted of a steady rain, which was more like a torrential downpour…so much so that we could barely see the road at times or even the adorable green barn Nellie had told me about as a possible portrait location.
During rehearsal, Nellie and Todd repeated comical vows that Pastor Ladd came up with for them (since they had to wait until Saturday for the real ones, of course). After a delicious dinner at Bella Milano, everyone enjoyed a slice of the cake Nellie had gotten just for Todd. It was in the shape of a deer head, complete with grey icing and antlers! It was too cute and delicious, to boot. Although I must confess, I was hoping for red velvet (a la Steel Magnolias) instead of chocolate. ;-)
The rain let up for Saturday, although not completely. A drizzle continued throughout the day. But nothing was going to dampen the mood for Nellie and Todd! (Cheesy pun, I know. I couldn't help myself.) The ceremony was sweet and reminded Nellie and Todd to always make time for each other and for God. Afterwards, it was unfortunately still too wet to go to the barn, so we made our way to downtown Springfield to the Old State Capitol building and the train station for portraits.
Walking in to the reception, guests were greeted with their place cards set in birch limbs, some of which traveled across the country for the occasion, and surrounded by rose petals and river rocks. The vintage rustic theme continued inside the ballroom with table arrangements of twigs and flowers, antique frames. The happy couple danced the night away with their friends and family. Before we left Sunday morning, we saw everyone again for breakfast at the hotel. (Thank you again for the flowers, Dave! :-) They are still brightening up my office as I write this.)
Congratulations again, Nellie and Todd! Thank you for letting us be a part of such a special weekend!
Ceremony: St. John's Lutheran Church, Springfield, IL
Reception: Northfield Inn & Suites, Springfield, IL
Hair & Makeup Artists: Willow & Birch Salon www.willowandbirchsalon.com
Florist: Petals & Company www.petalsandco.net
Cake Artist: Specialty Cakes www.specialtycakes.biz
DJ: Stevens DJ Service www.stevensdjservice.com
Wedding Gown: Allure, House of Brides, Orland Park, IL