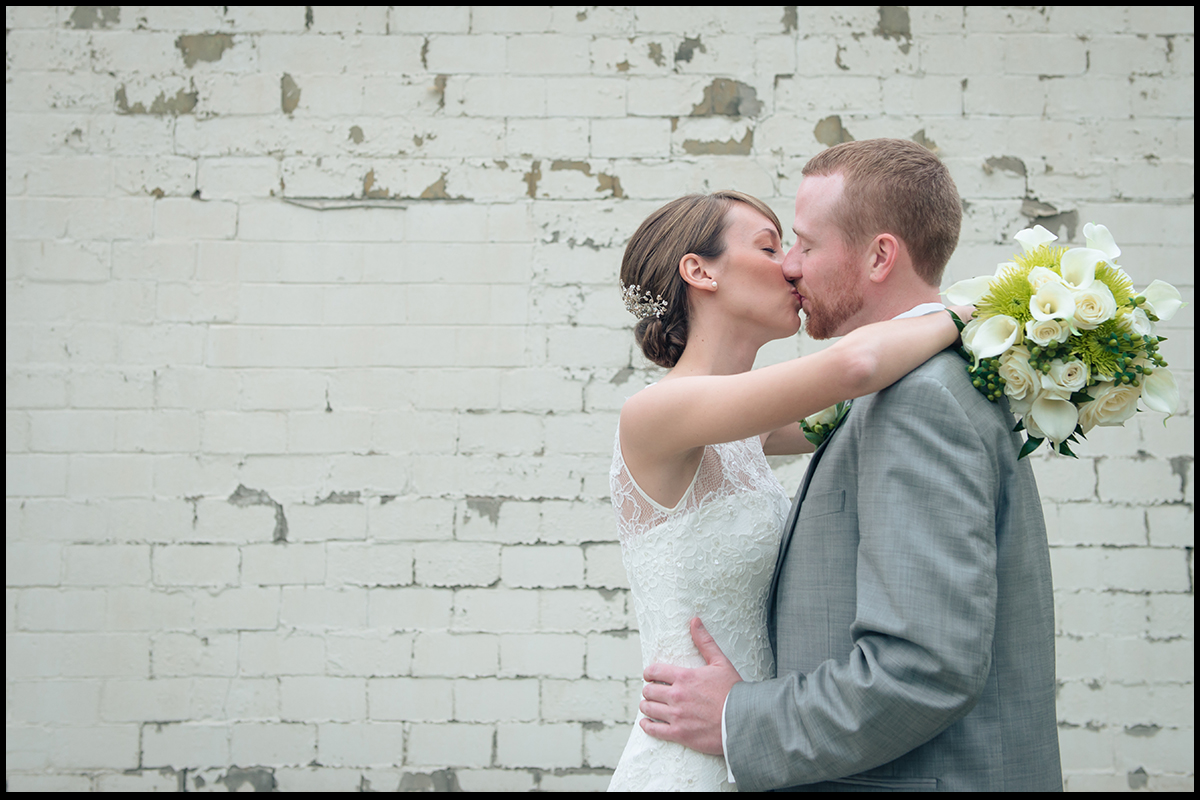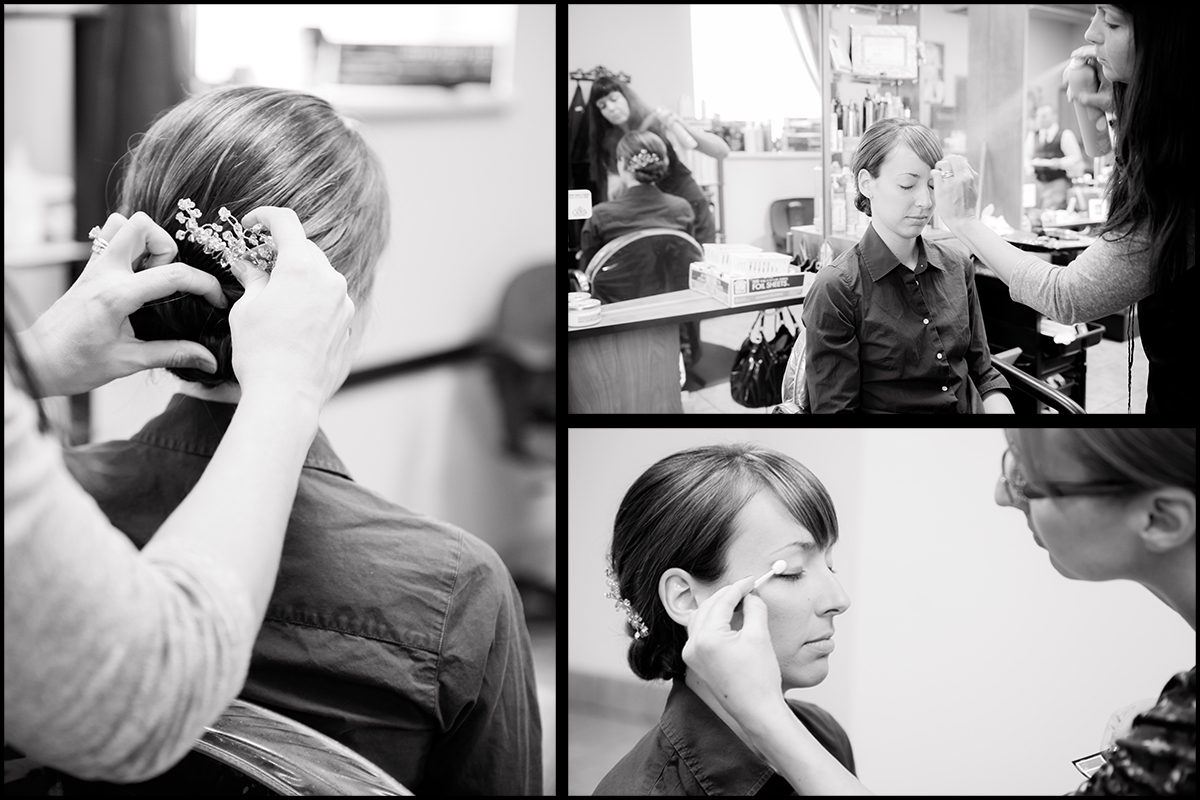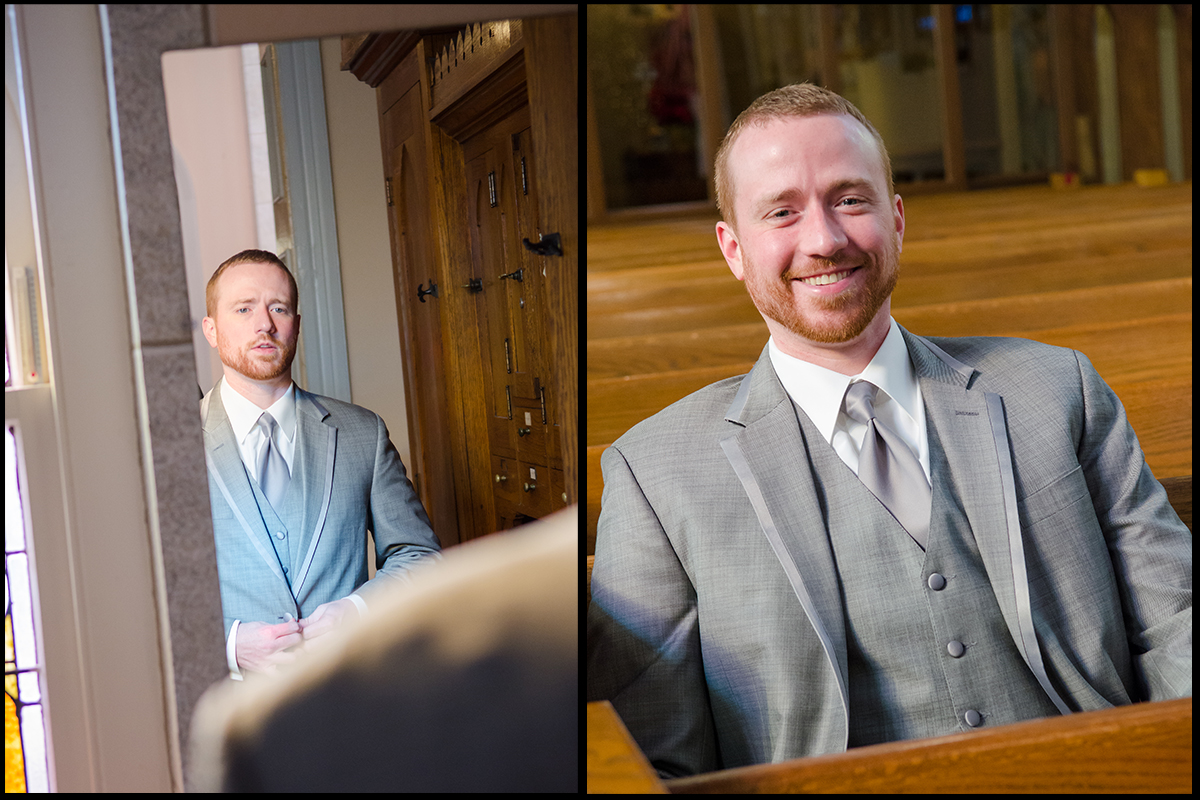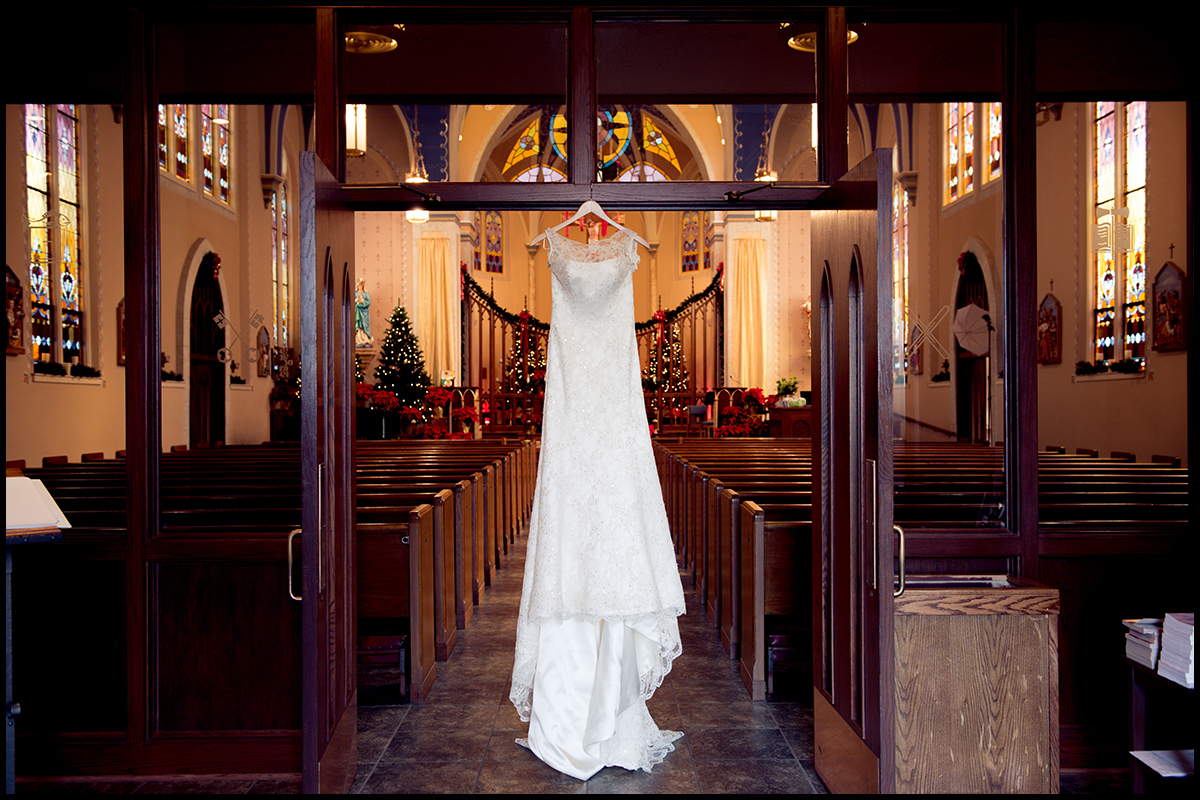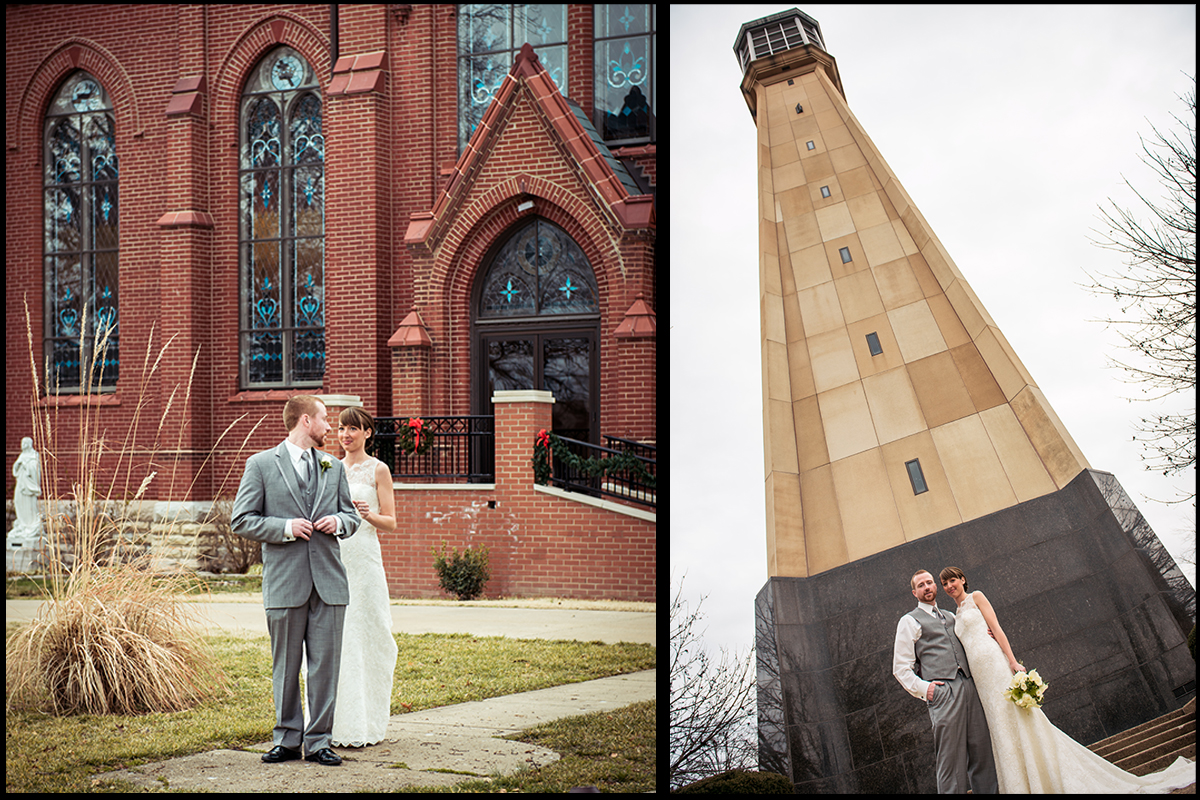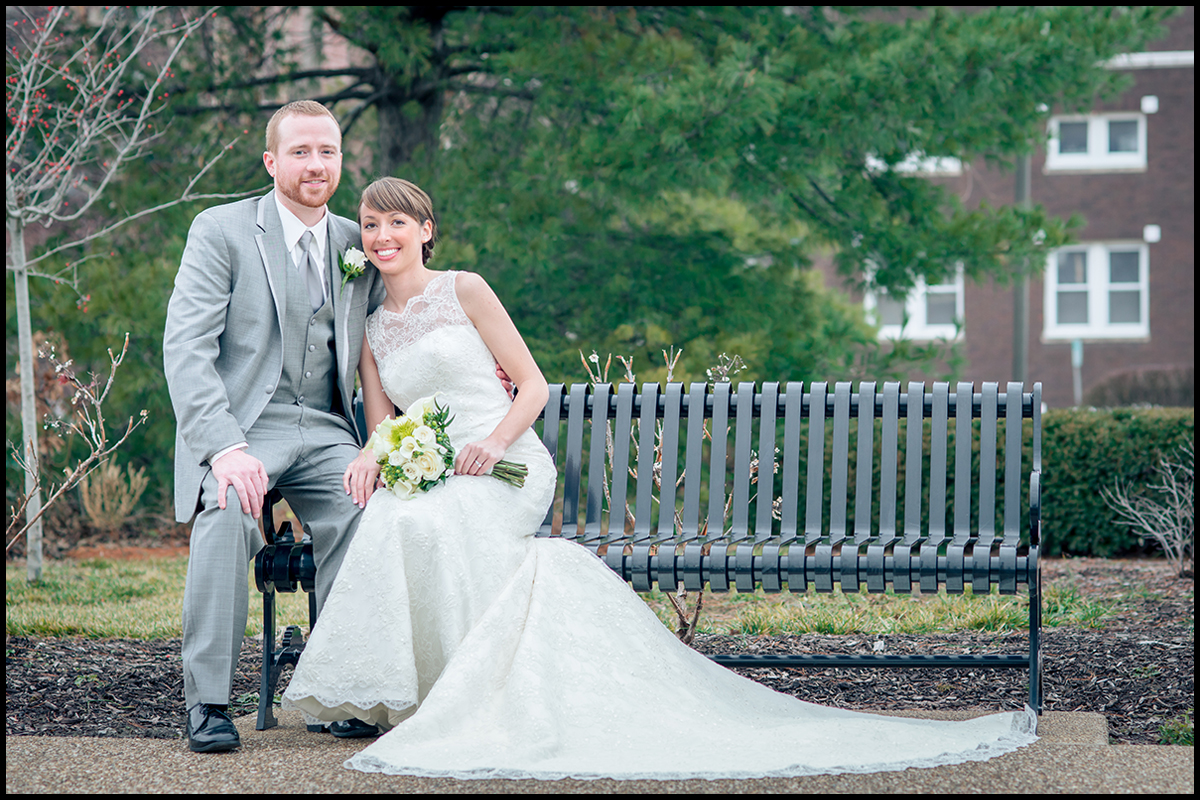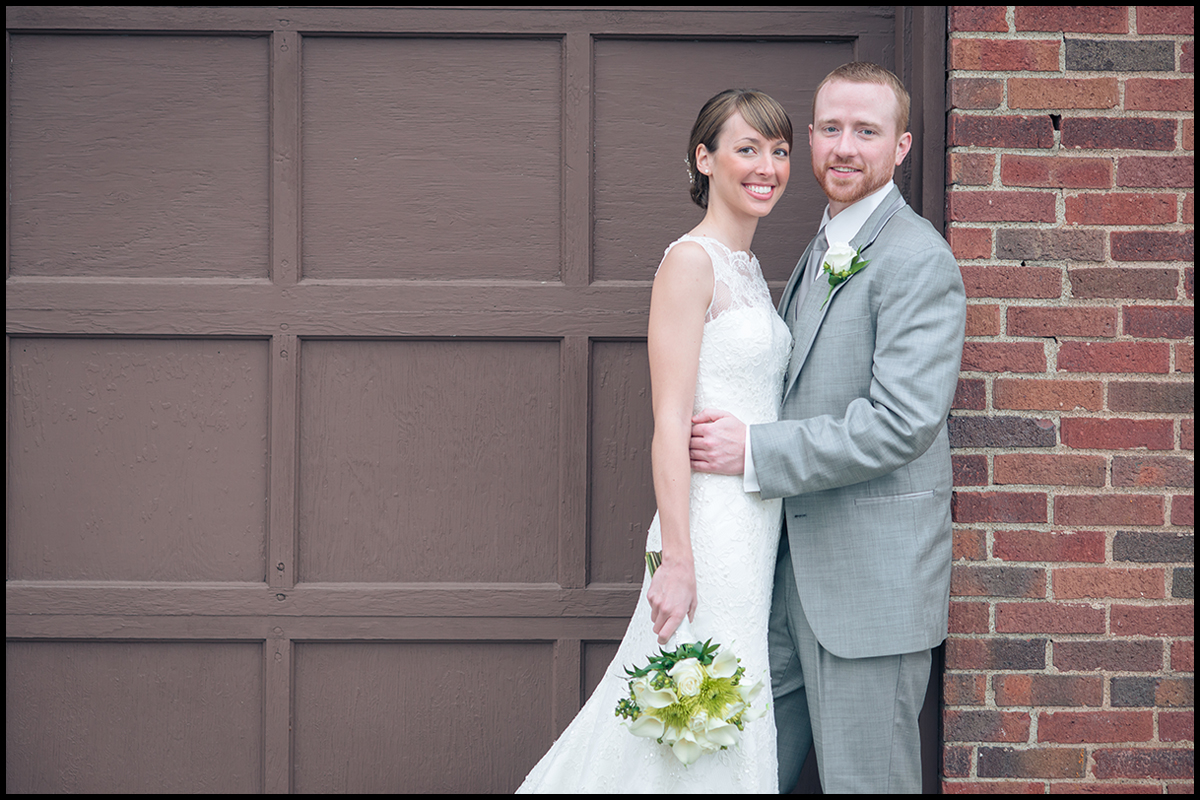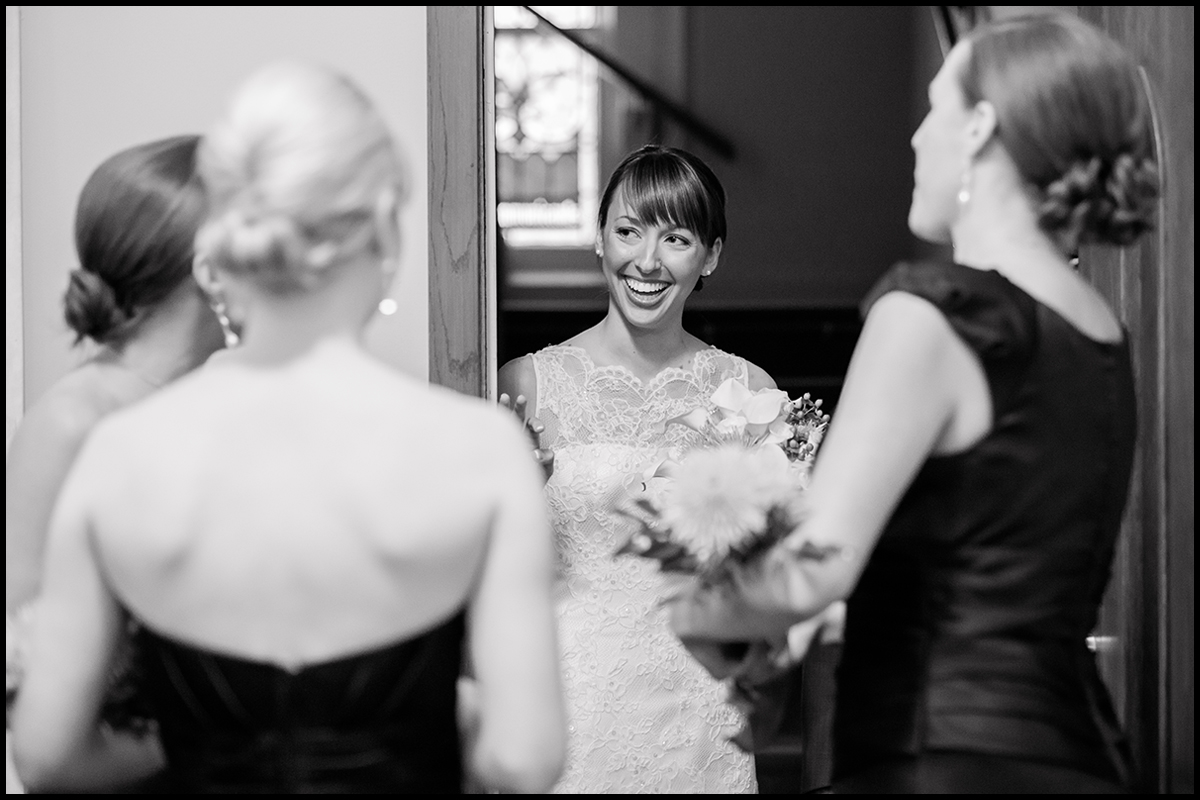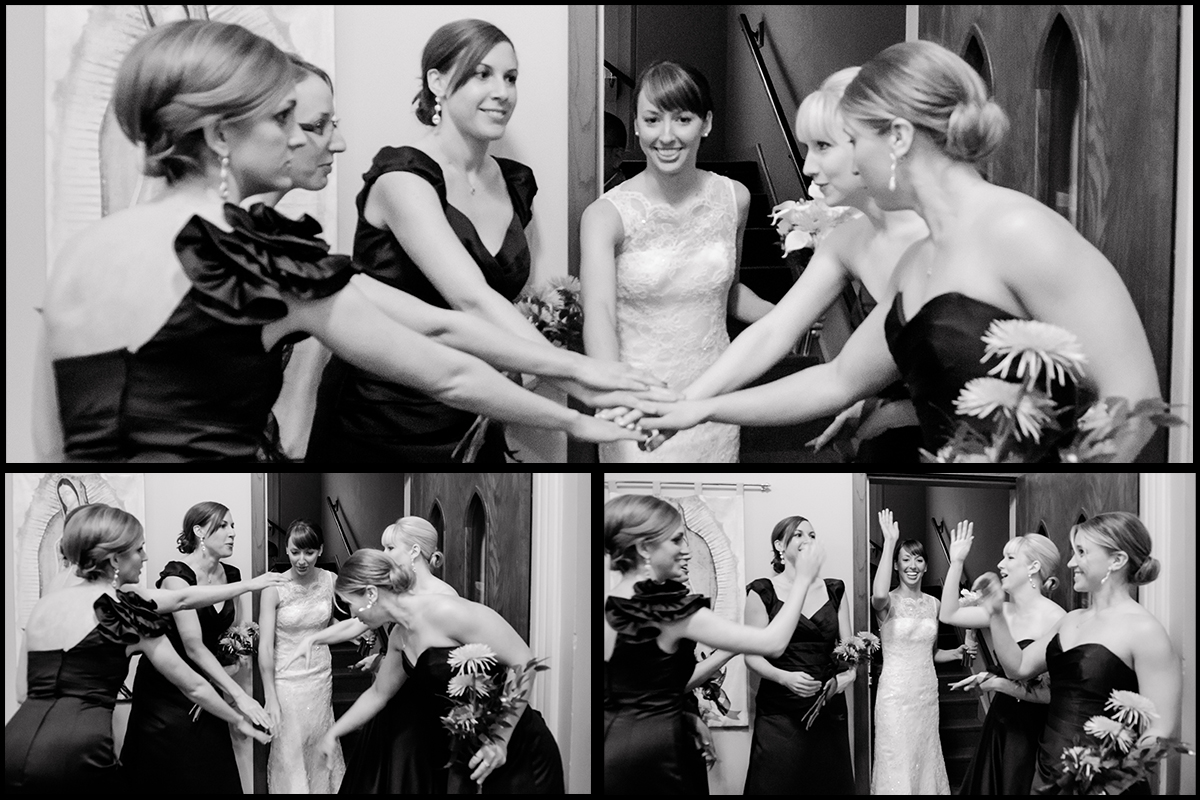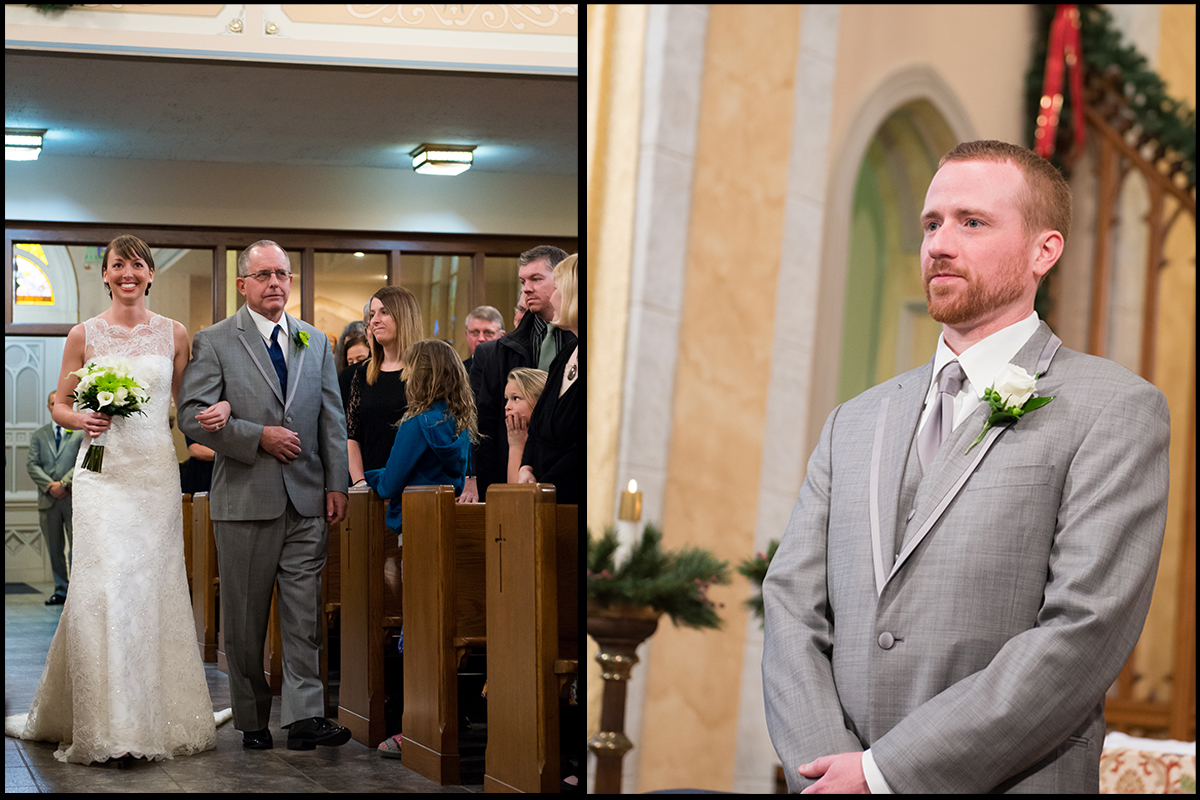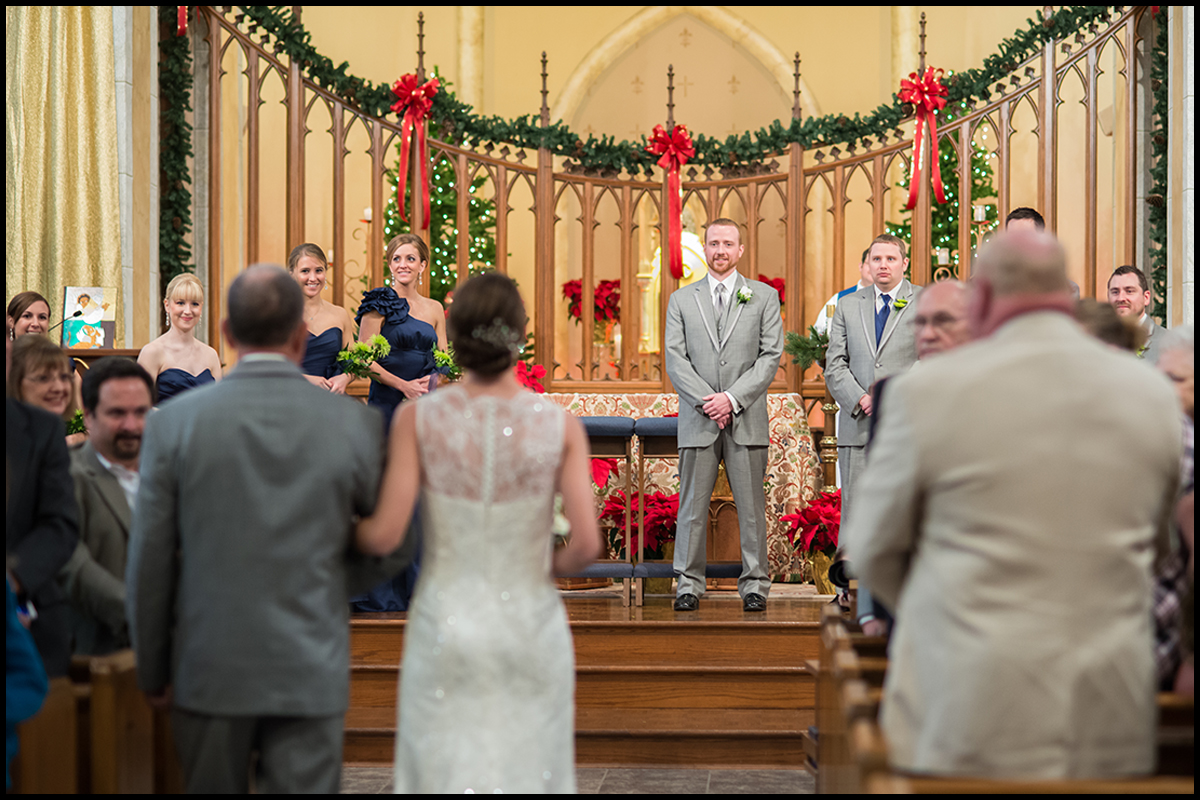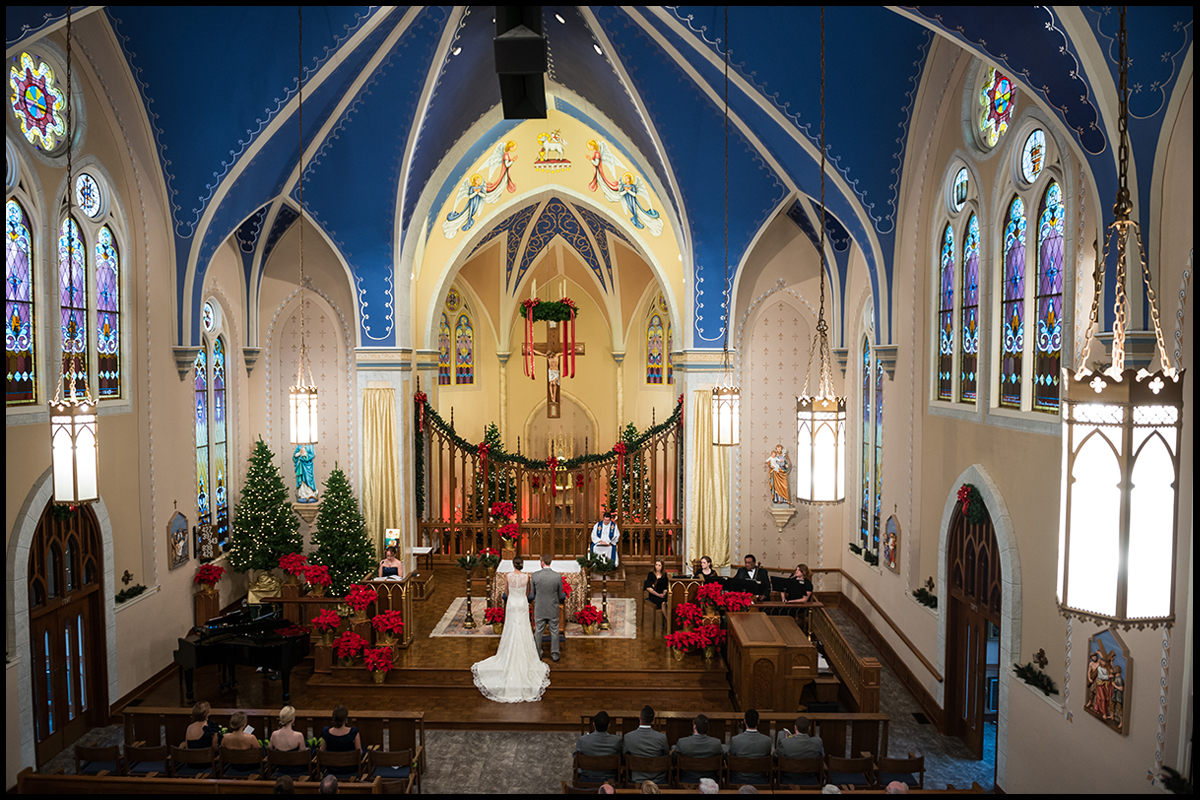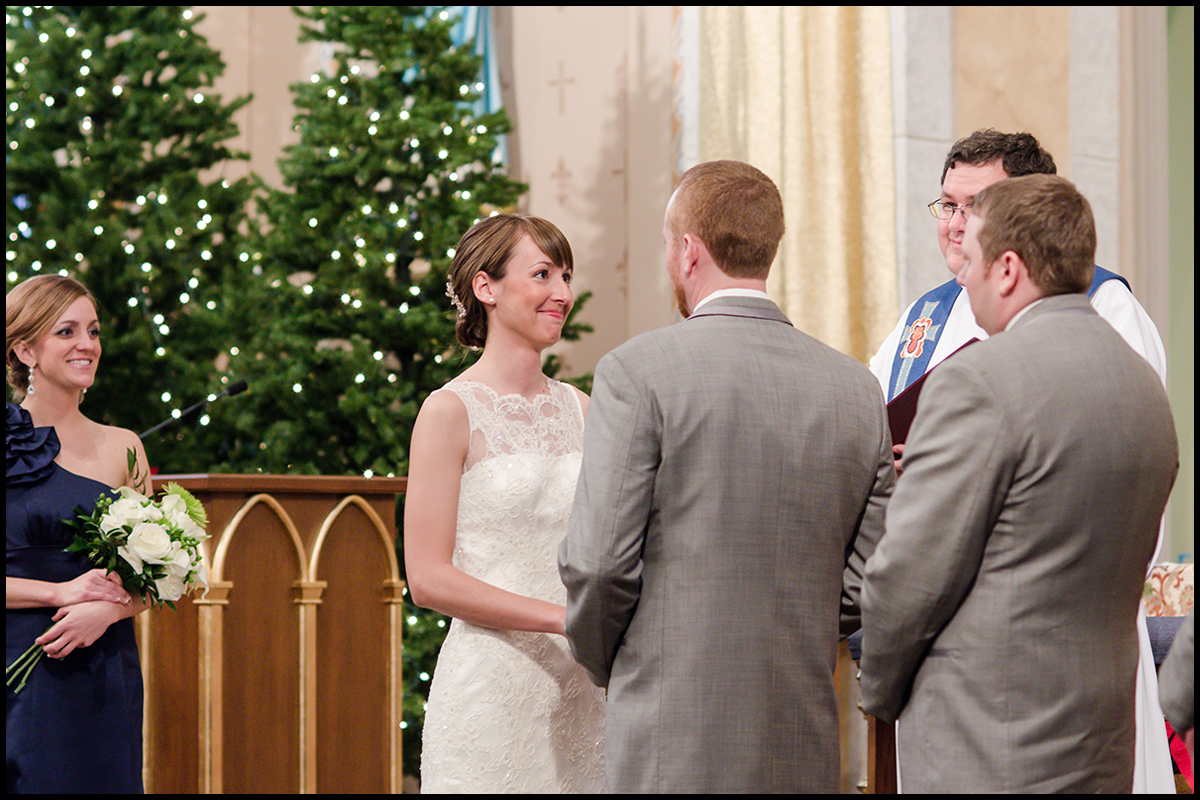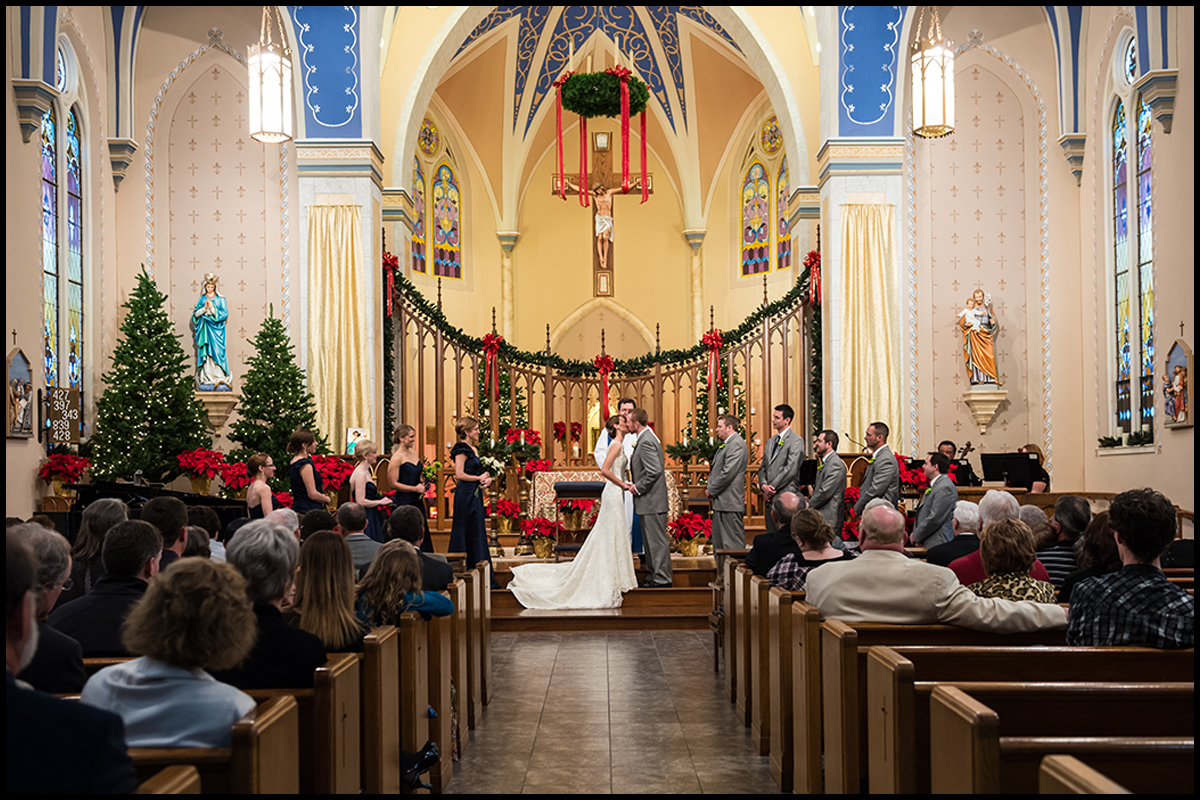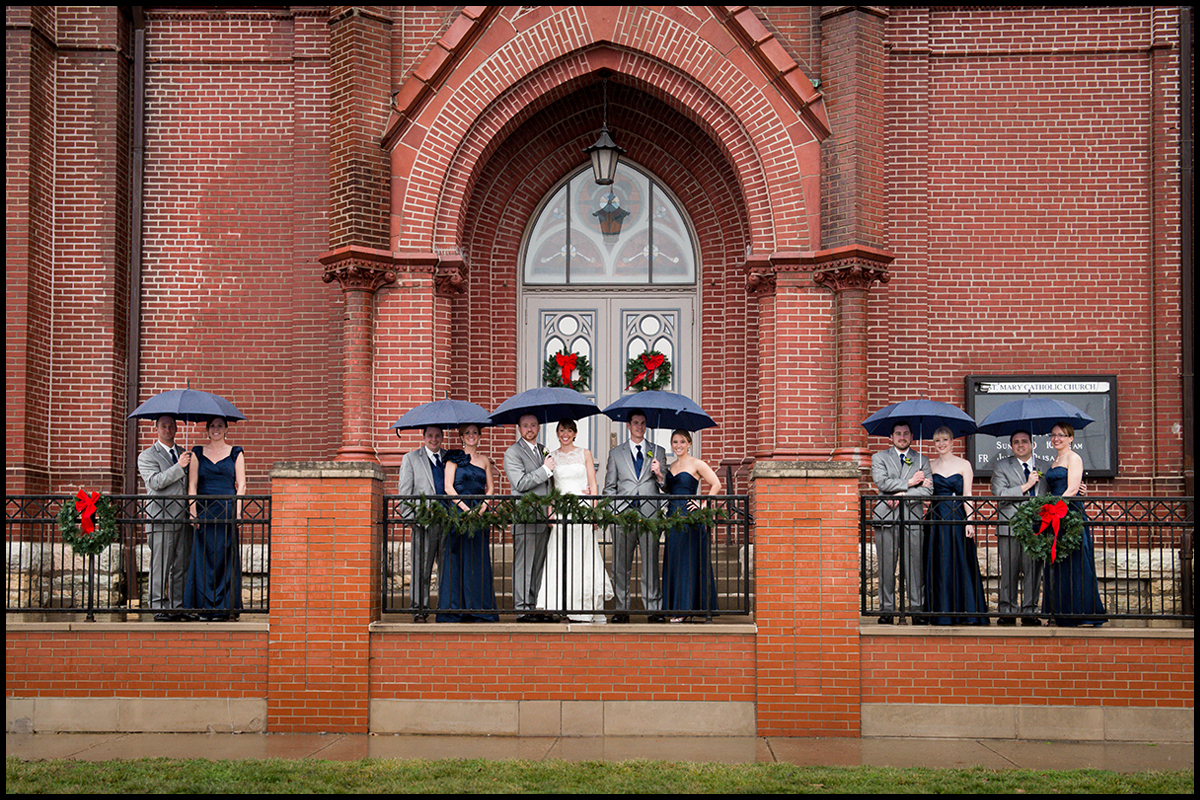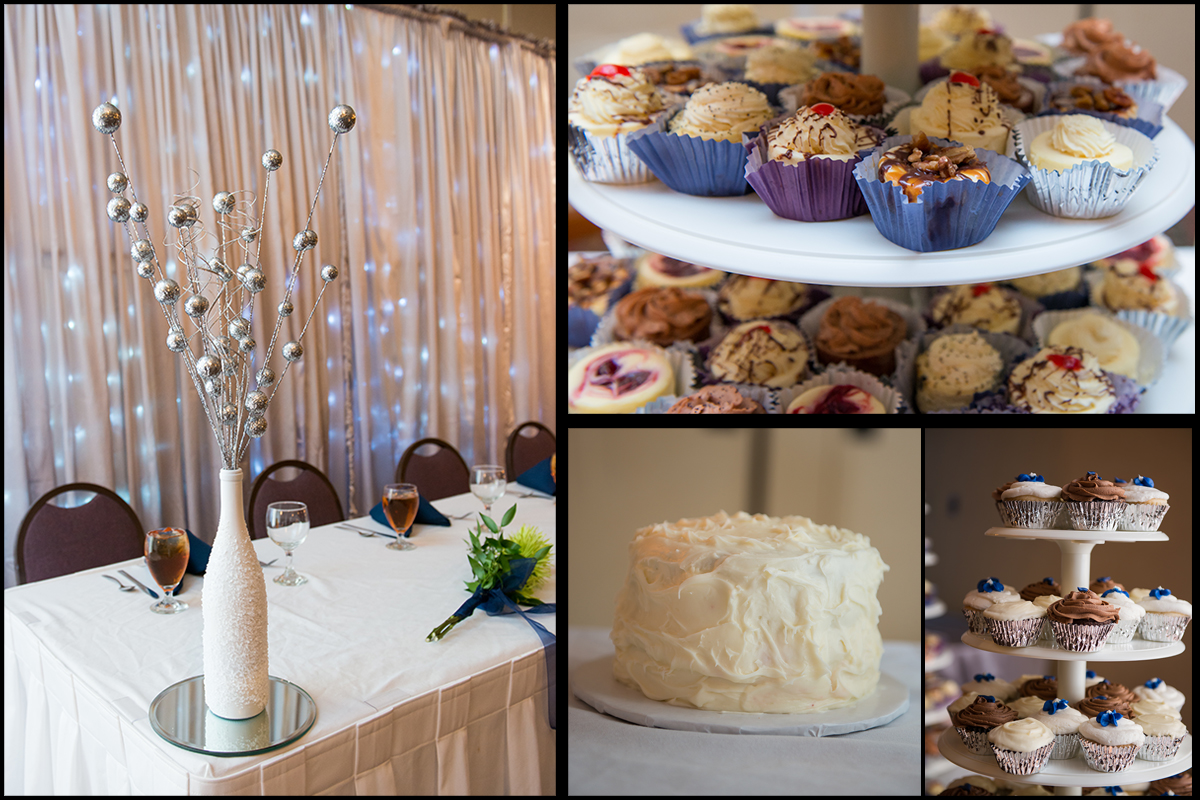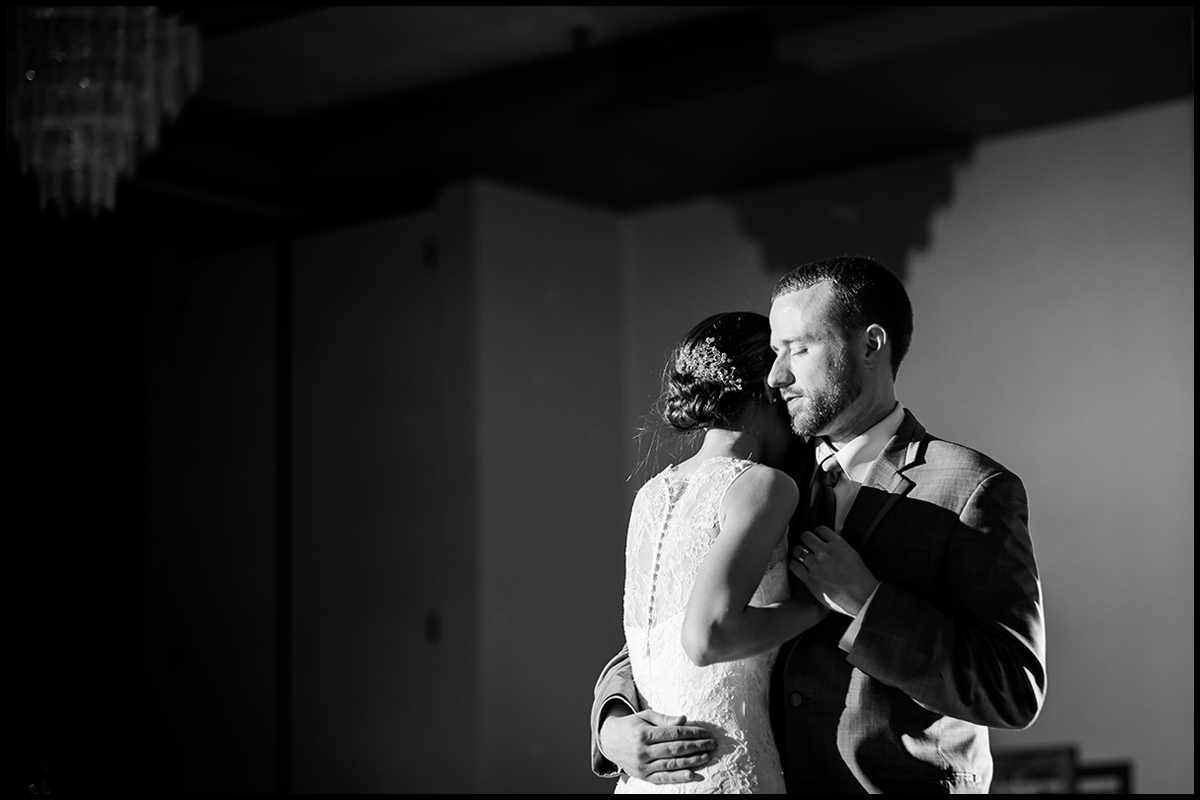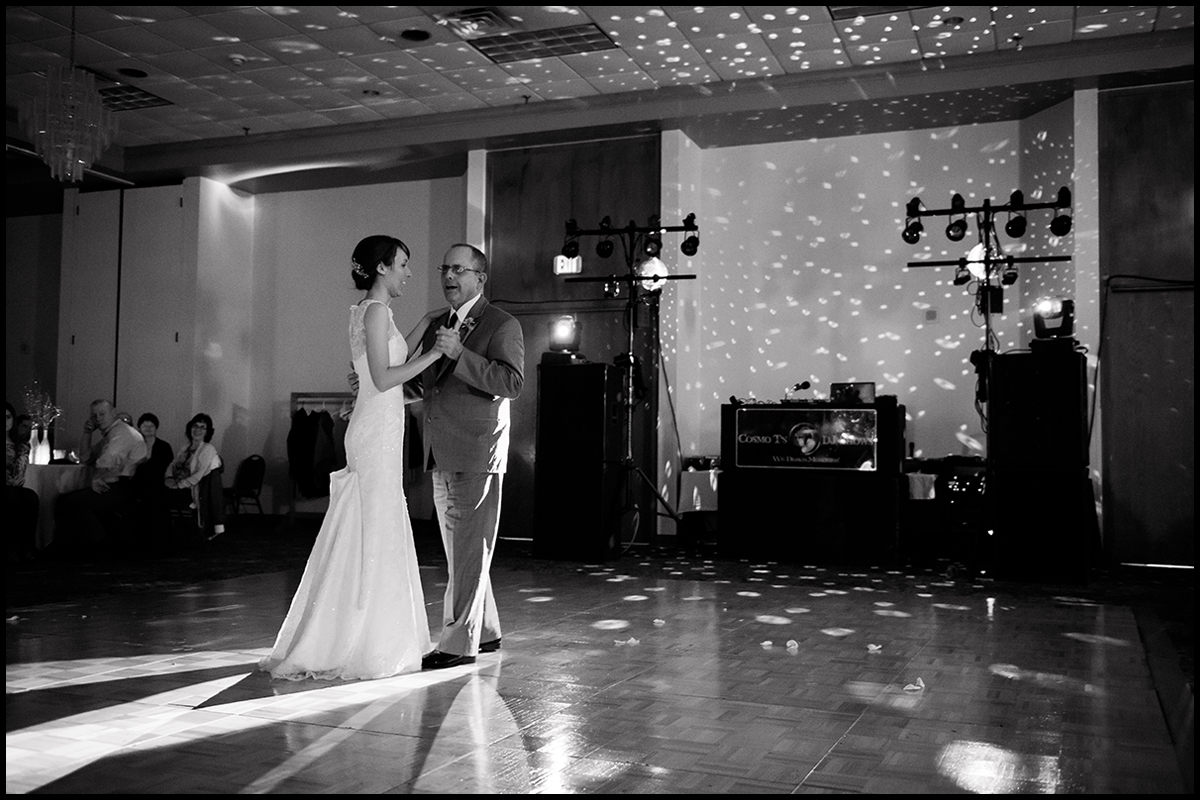 You never know what kind of weather to expect in the Midwest, especially in January. On the day of Angie and Nathan's wedding, the forecast called for rain. Angie stayed cool and wasn't too concerned about the weather; we both knew it wouldn't get worse than their engagement session last April which ended in a massive hailstorm.
The wedding day started out beautiful, bright and nearly sixty degrees. We took advantage of it while we could! Angie and Nathan did a "first look" just outside the church, a special moment they could have all to themselves. Then we spent a few more minutes with just the two of them across the street at the Centralia Carillon (the 160 foot tall bell tower) and in the tower park.
Soon it was back to the church so Angie could hide away in the choir balcony, watching as the guests streamed in. Just before walking down the aisle, she and her bridesmaids huddled up and did a silent cheer.
By the time the couple had their first kiss, the rain poured down outside. We did one group bridal party photo outside in the rain with umbrellas (navy to match, of course). Thankful for all the photos we did before the ceremony, Angie and Nathan decided to skip the rest of the photos and head straight to the Frosty Mug to relax for awhile, surrounded by friends.
The winter reception was accented with silver branches in snow white bottles. The simple one-tier cake was displayed between tiers upon tiers of cupcakes and mini-cheesecakes. The ballroom was filled with people celebrating the love of two very special people.
Congratulations, Angie and Nathan!
Ceremony: St. Mary's Catholic Church, Centralia, IL
Reception: Holiday Inn, Mt. Vernon, IL
Wedding Gown: Ali by Augusta Jones
Bridesmaids' Dresses: Alfred Angelo
Cake Artist: Say Cheesecake, Centralia, IL
Transportation: Zee Express Bus and Limo Service, Albers, IL http://www.zexpressbusandlimo.com/