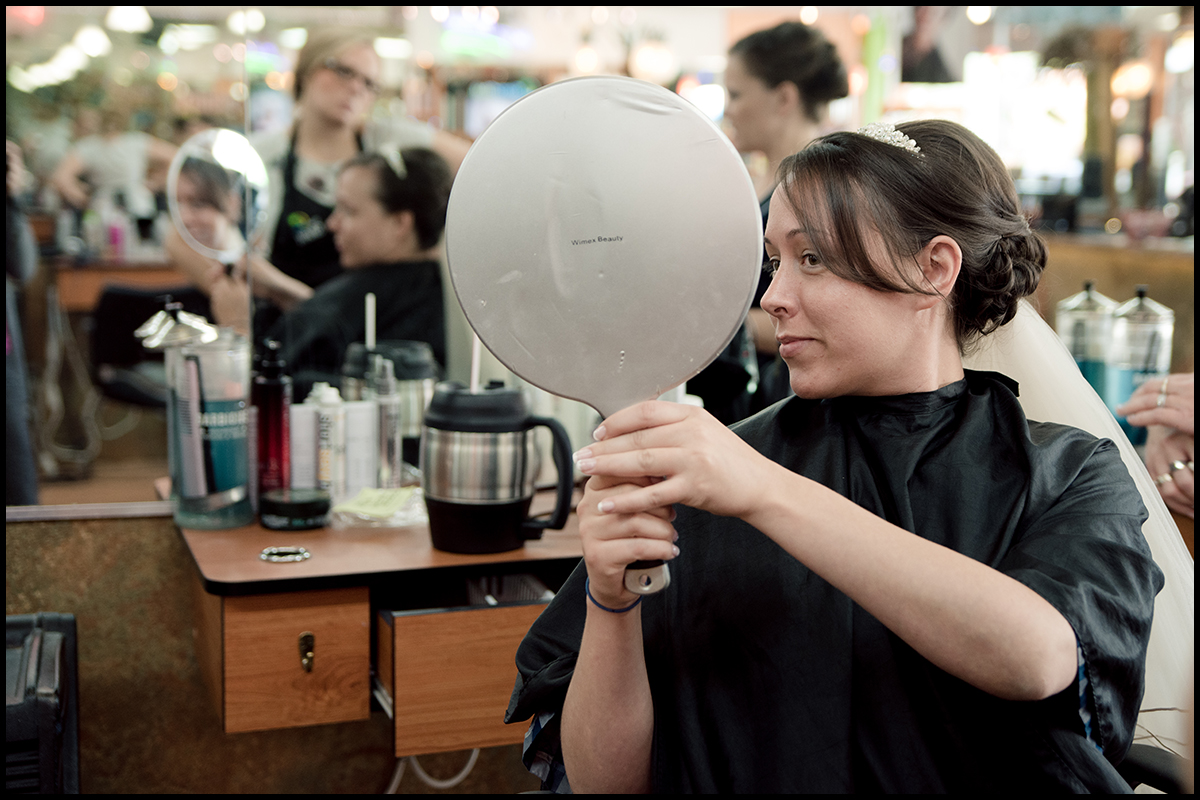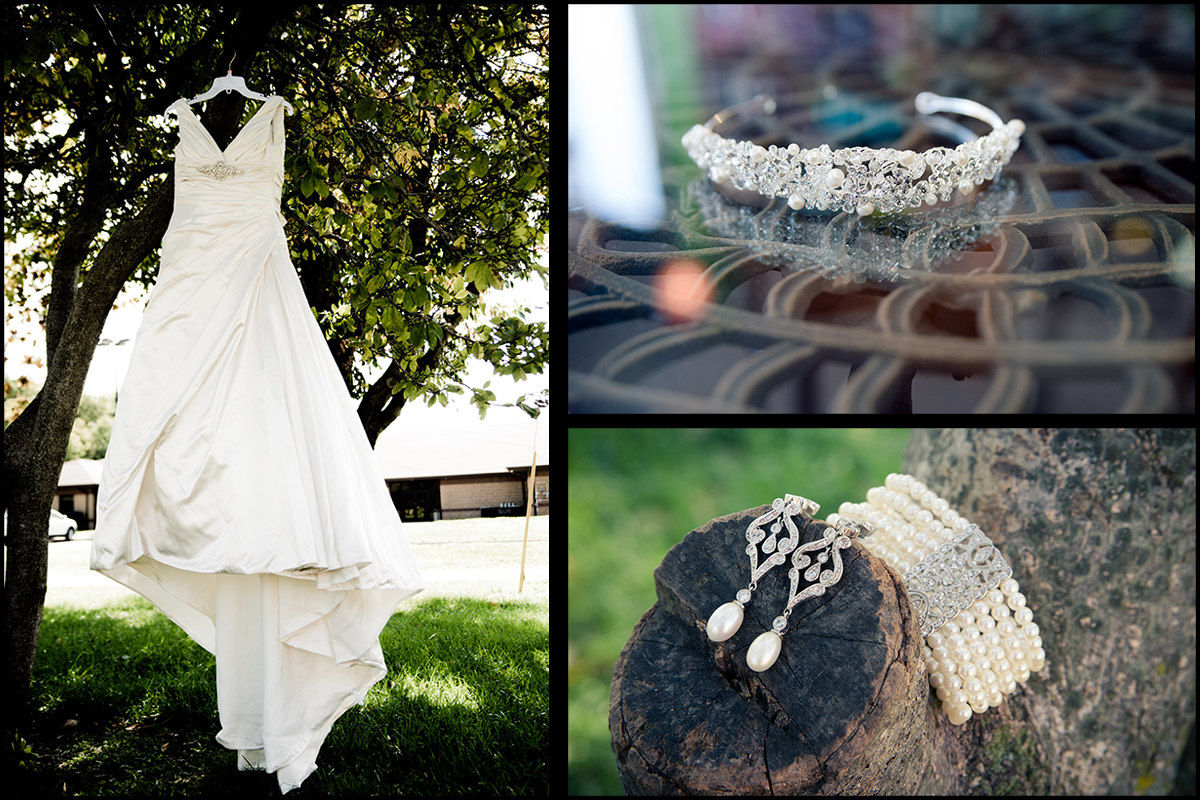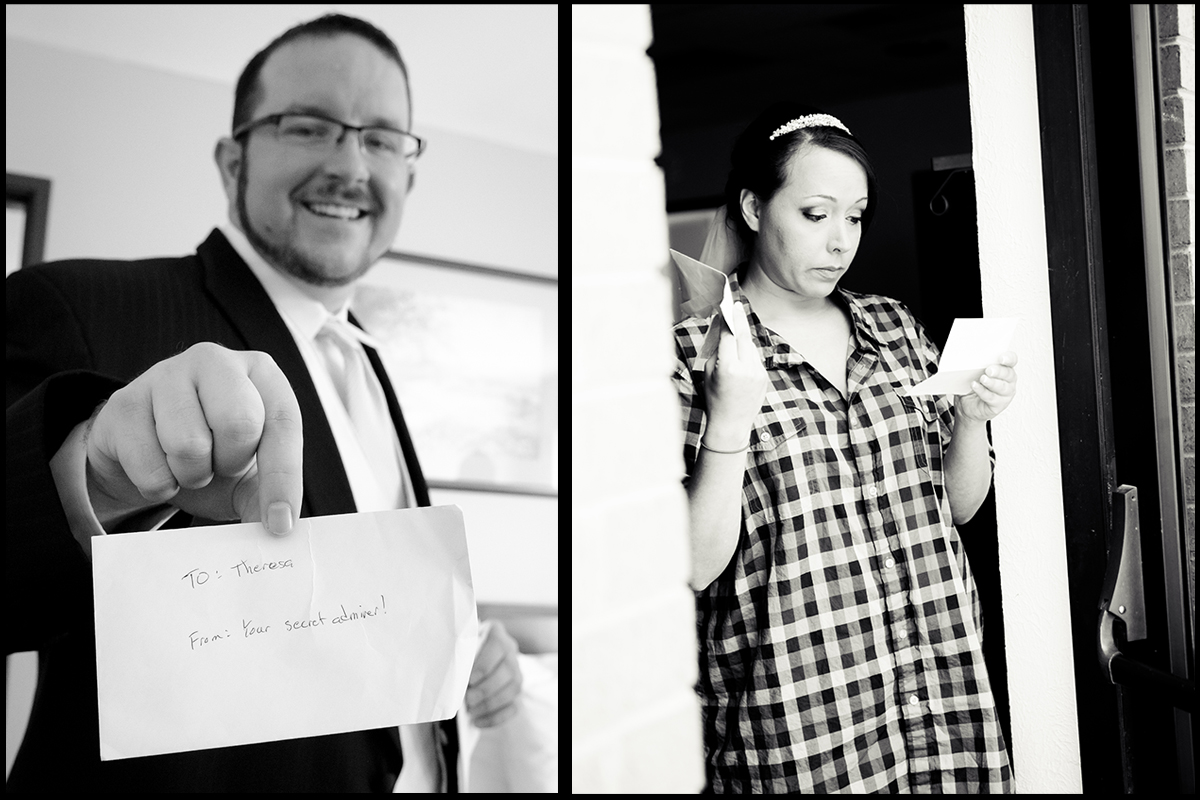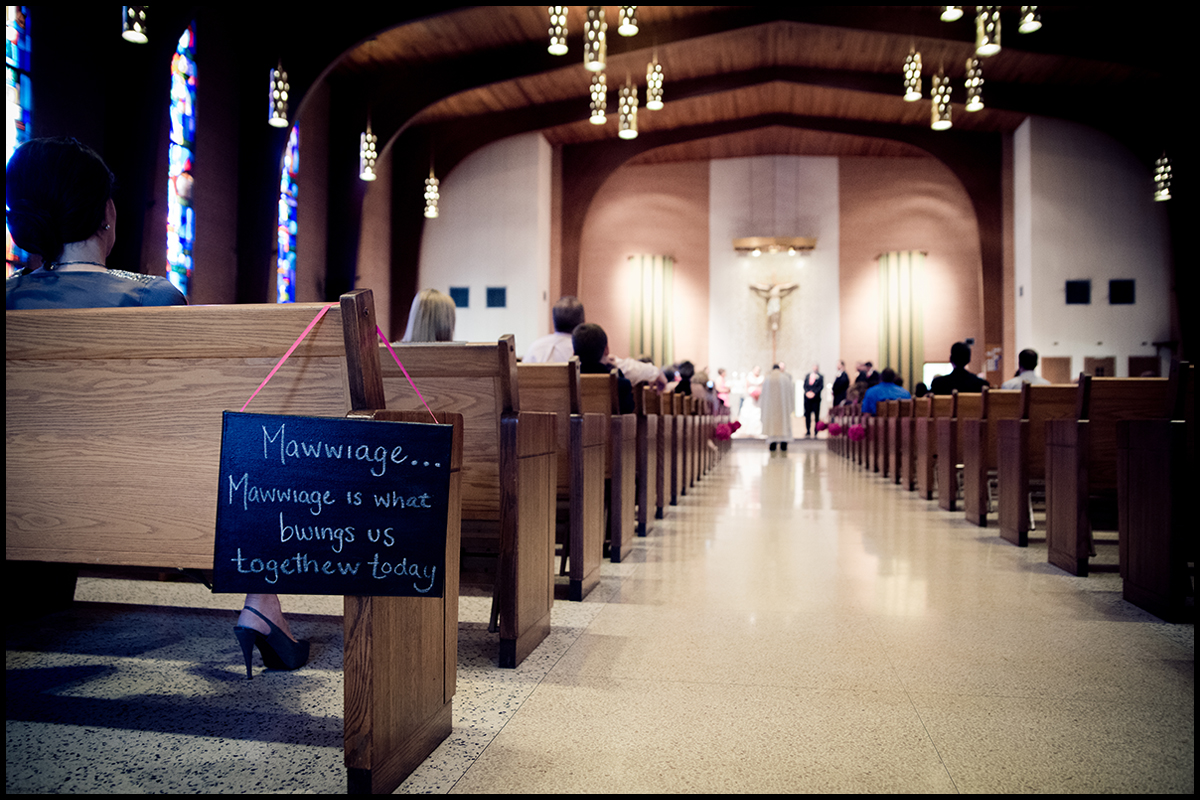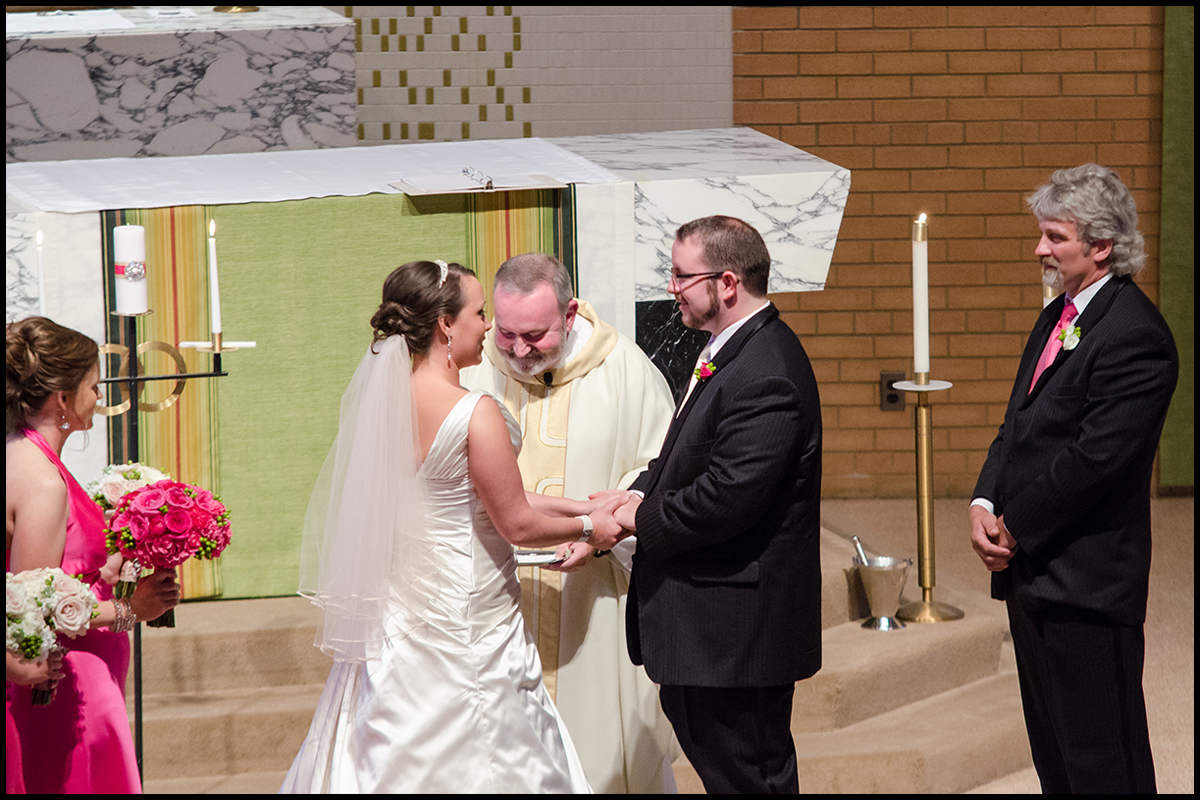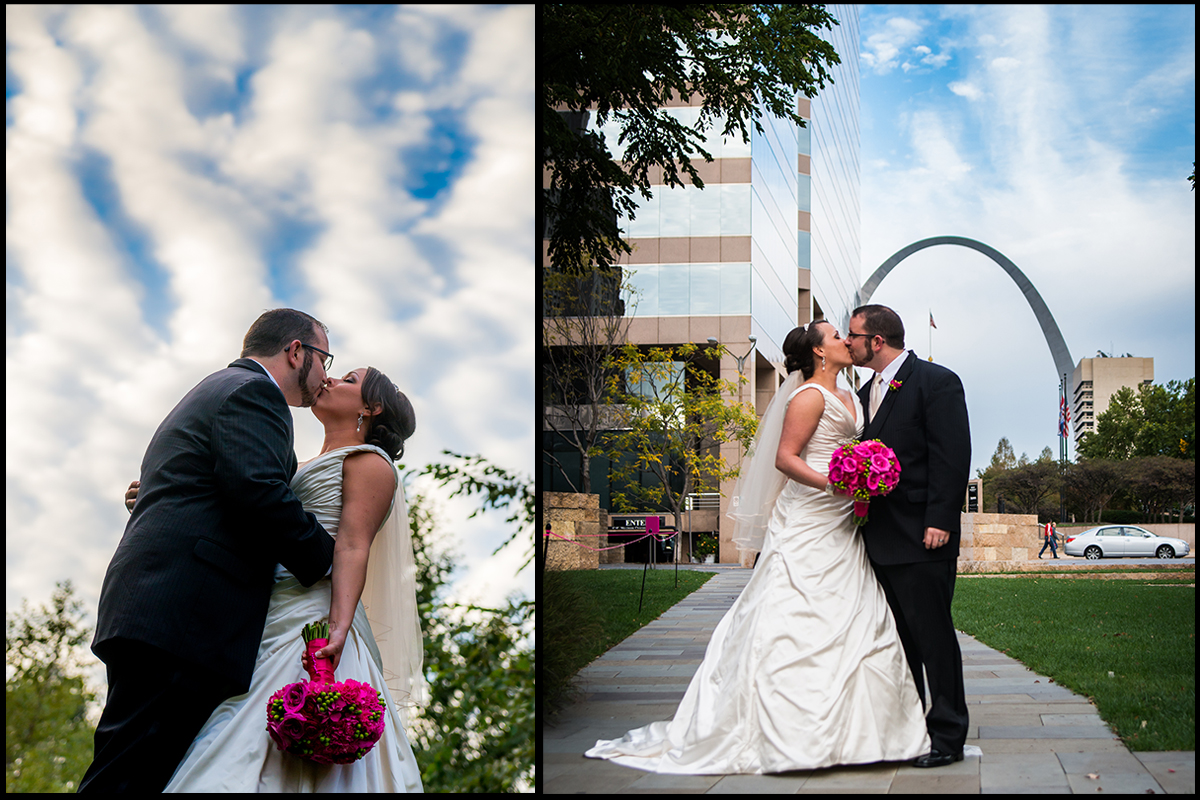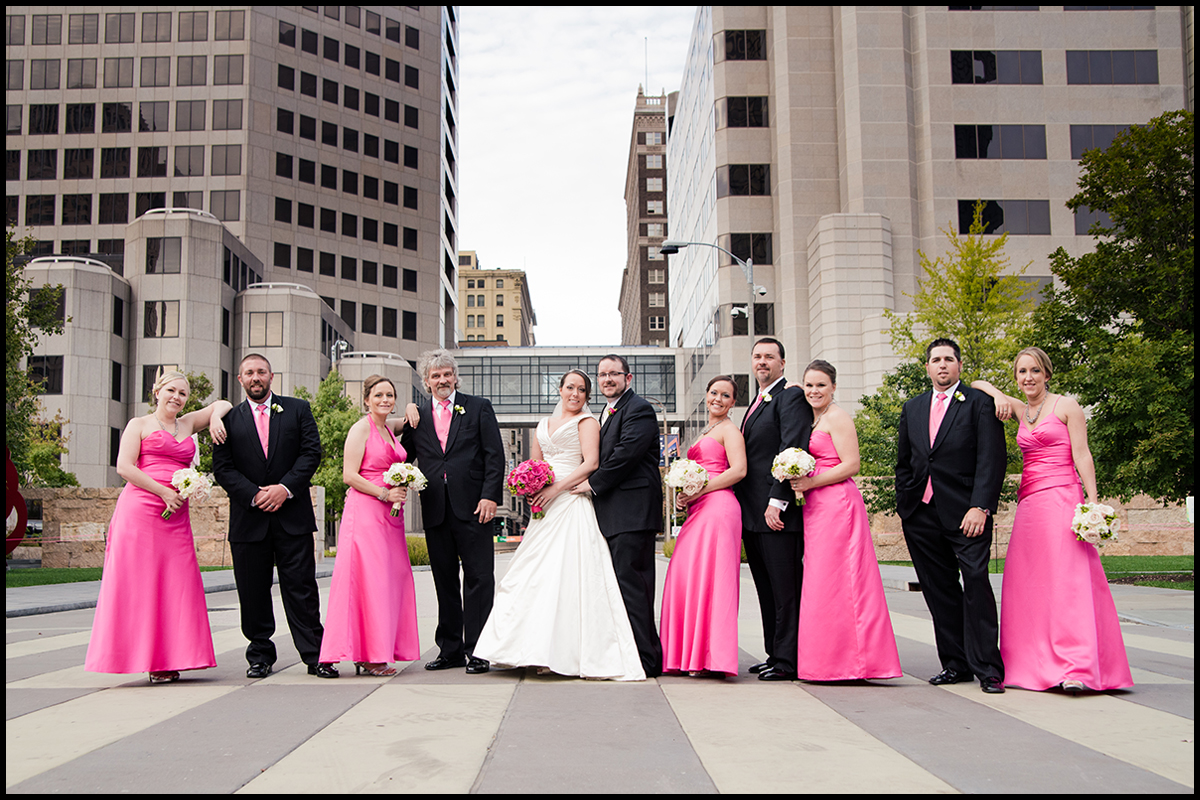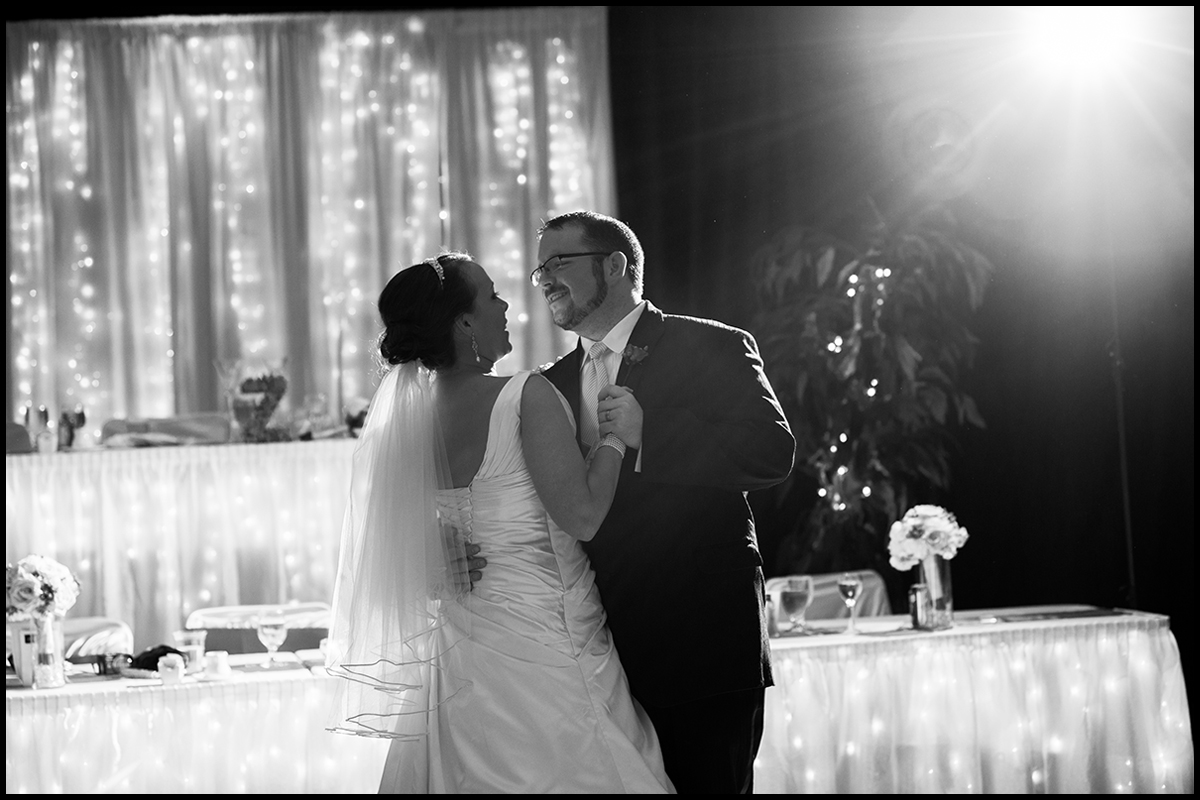 "Mawwiage…Mawwiage is what bwings us togethew today."

Theresa and Andy, my fellow Princess Bride fans, celebrated their special day surrounded by friends and lots of family. Theresa, along with her 5 sisters/ bridesmaids, started the day with some pampering at Sizzor Shak. After arriving at the church, she received a sweet letter from her "secret admirer," Andy, which started the tears flowing. She pulled it together and was all smiles the rest of the day.
After the full Catholic mass ceremony, the bridal party headed downtown to City Garden. Not only does is it the home of many quirky statues and pieces of art but also of a fabulous view of the Arch. We also stopped by Union Station before heading back to Illinois for the reception. At the fuchsia-infused Gateway Center, the party continued with dancing and celebrating all night.
"Mawwiage, that bwessed awangment, that dweam wifin a dweam...
And wuv, twue wuv, will fowow you foweva...
So tweasure your wuv."
Congratulations, Theresa and Andy! And always 'tweasure your twue wuv.'
Ceremony: St. Stephen Church, Caseyville, IL http://ststephencaseyville.org/
Reception: Gateway Center, Collinsville, IL http://www.gatewaycenter.com/
Floral Designer: Becky Huffman Flowers, Columbia, IL http://www.beckyhuffmanflowers.com/
Cake Artist: Patty Cakes, Highland, IL http://www.pat-t-cakes.com/
Hair Artist: Sizzor Shak, Collinsville, IL http://sizzorshak.com/
Makeup Artist: Sizzor Shak, Collinsville, IL http://sizzorshak.com/
Dress Designer: Maggie Sottero
Bridesmaids Dresses: Clarice's, St. Louis, MO http://www.claricesbridal.com/
Groom and Groomsmen Attire: Willard's, Fairview Heights, IL http://www.willardsformalwear.com/
DJ: Memories Productions http://www.centralweddingplanner.com/home.html
Transportation: All About You Limos, Columbia, IL http://www.aaylimos.com/
Photobooth: Infinity Photo, Smithton, IL http://infinityphotoshare.com/