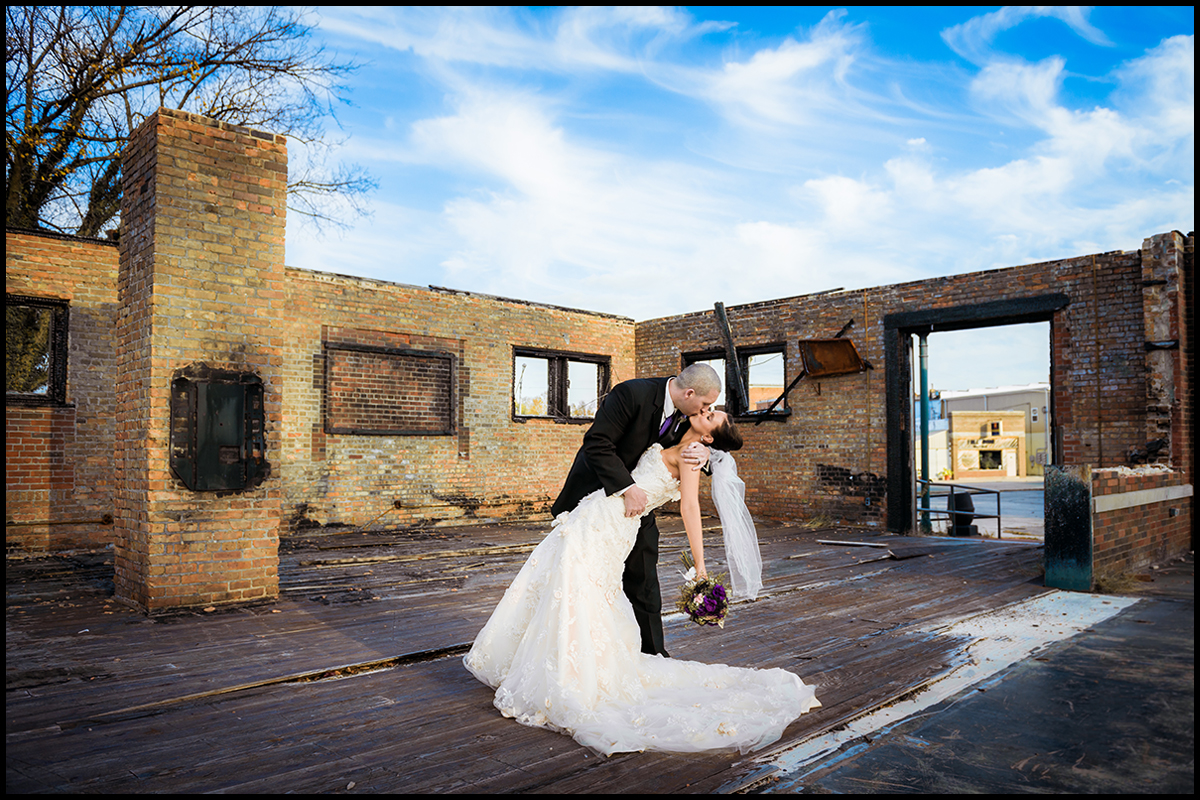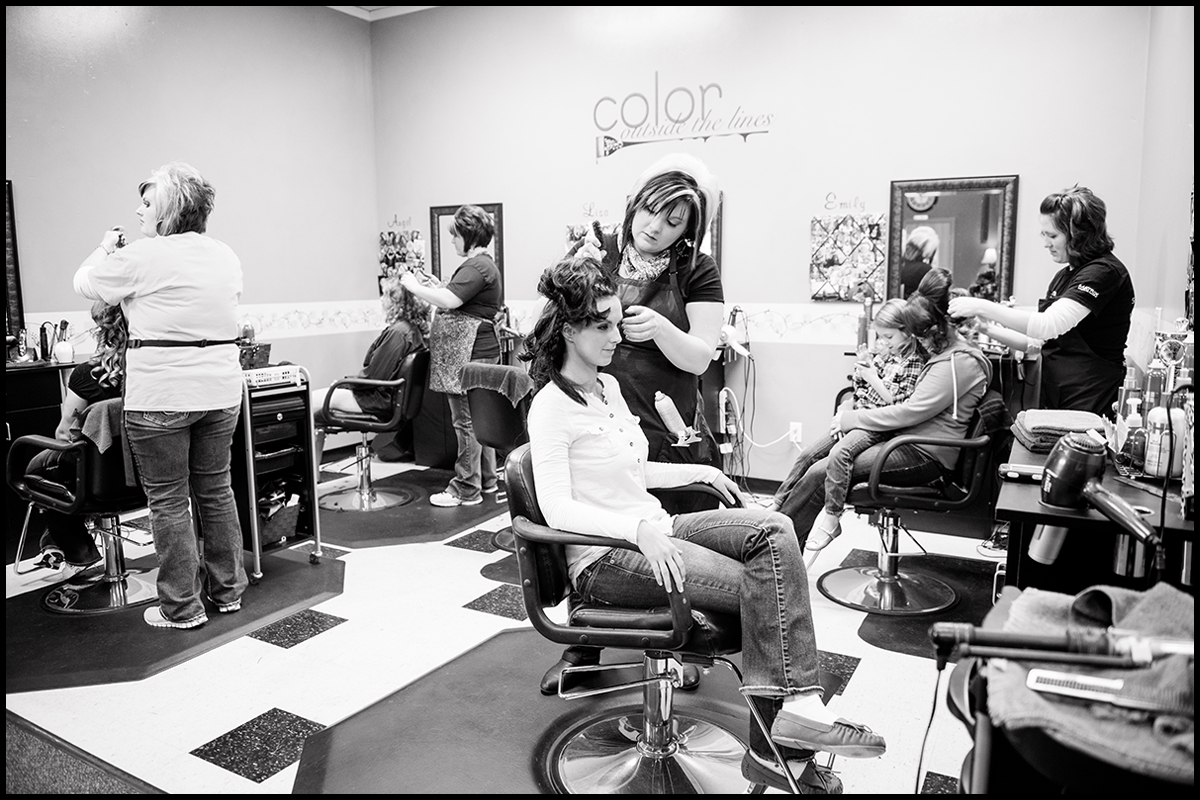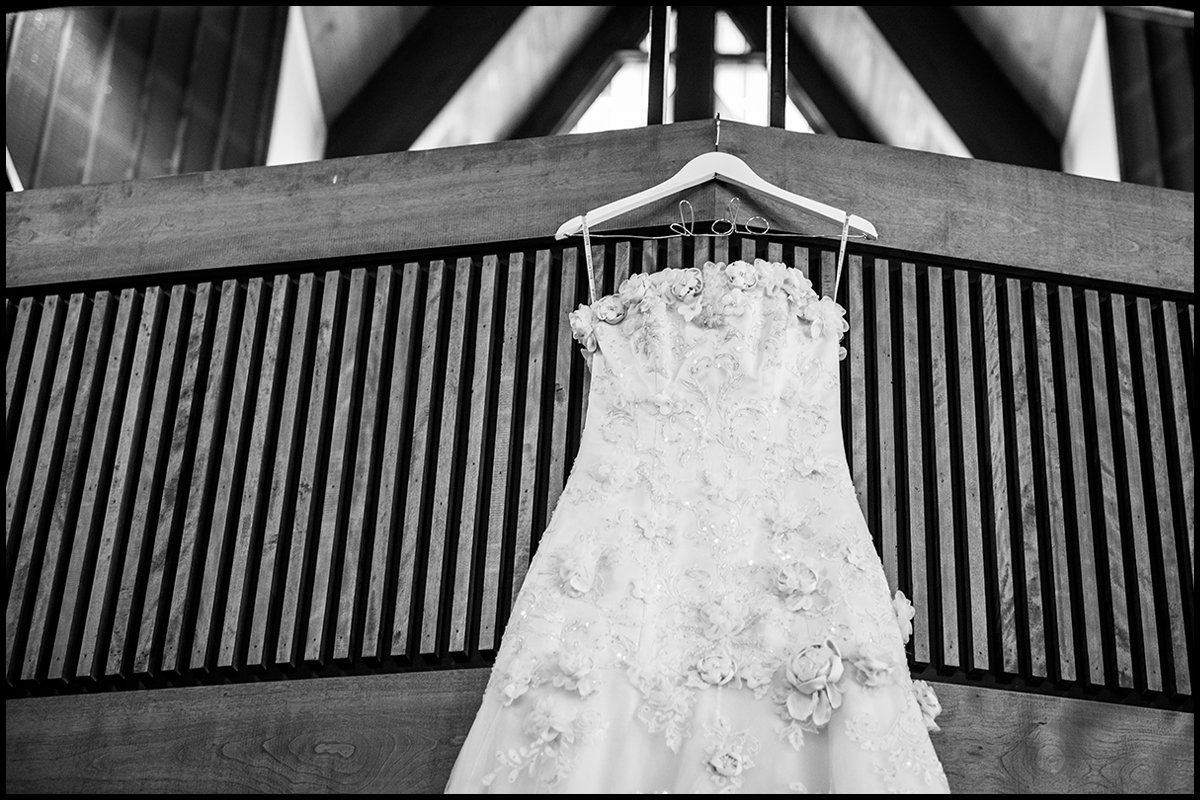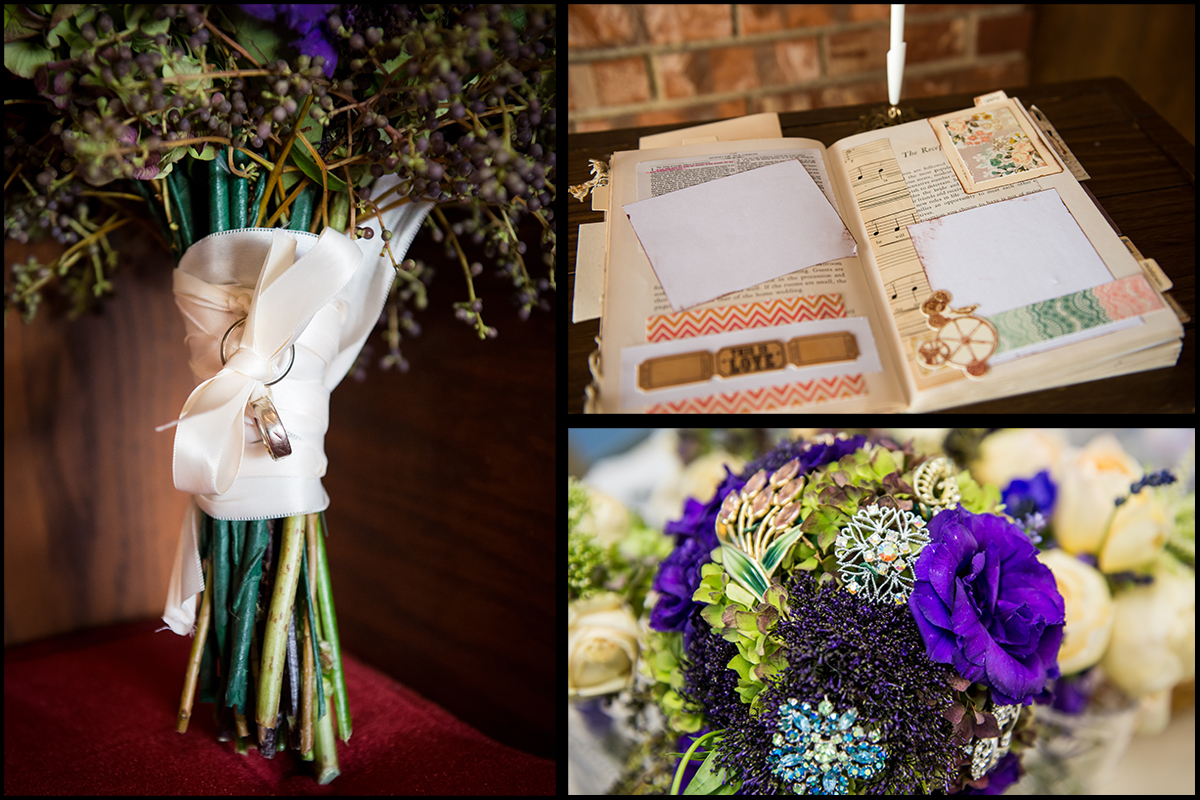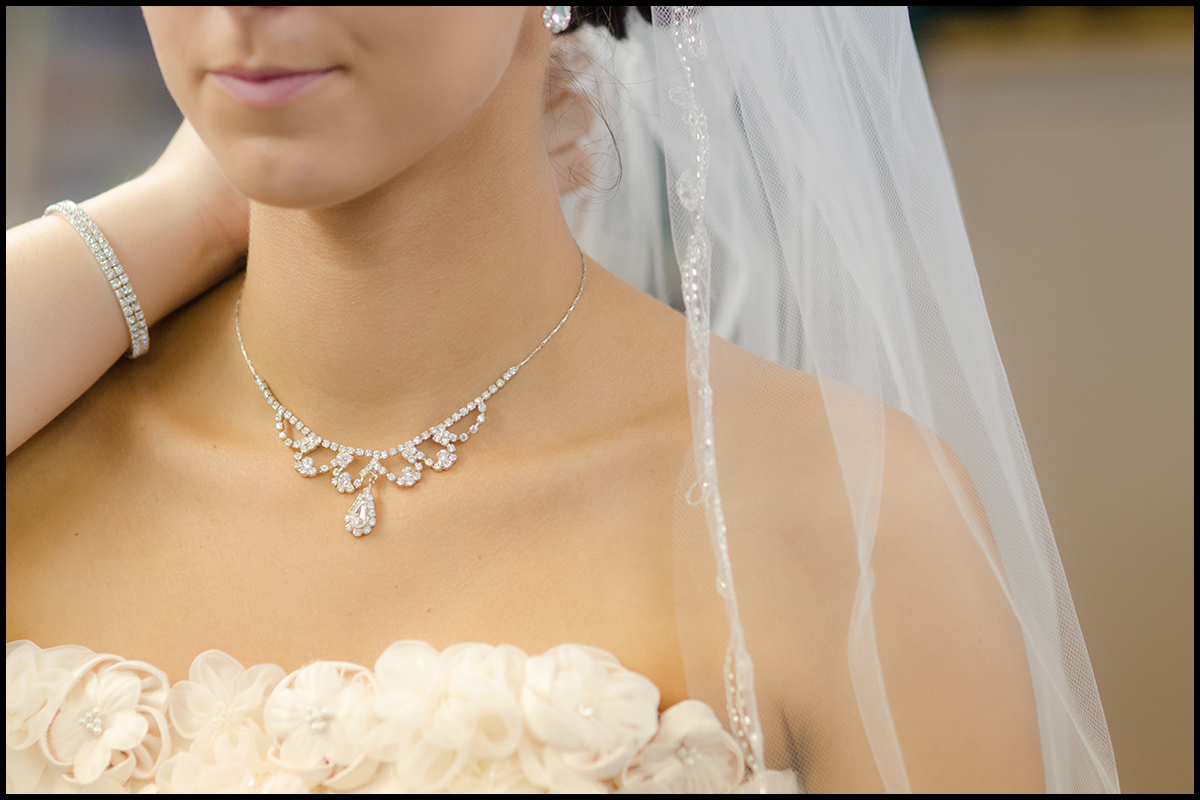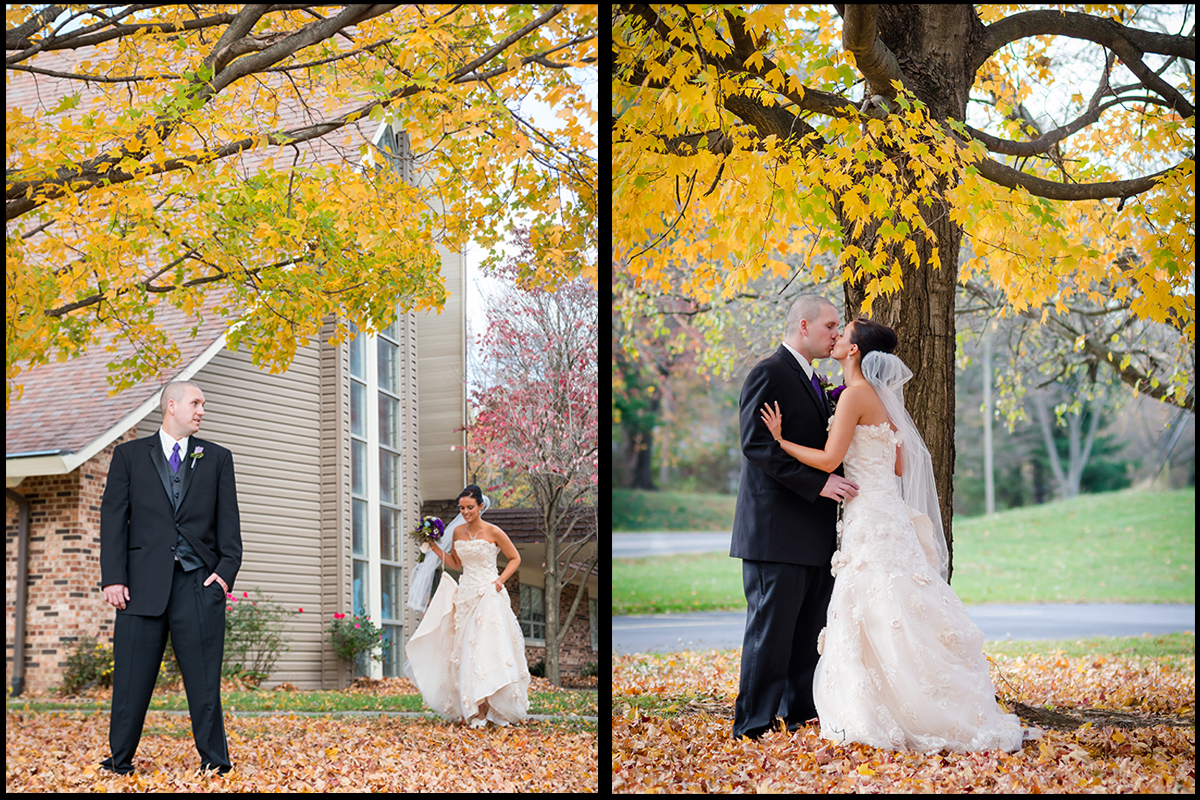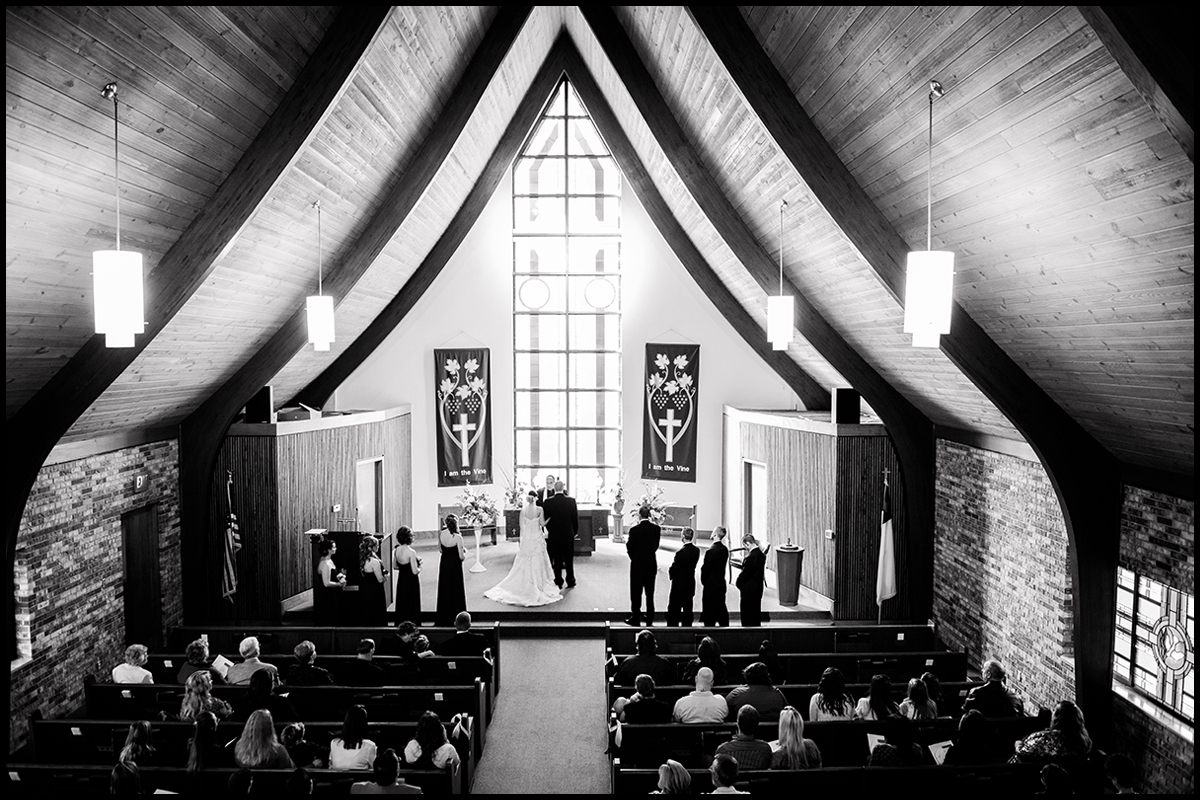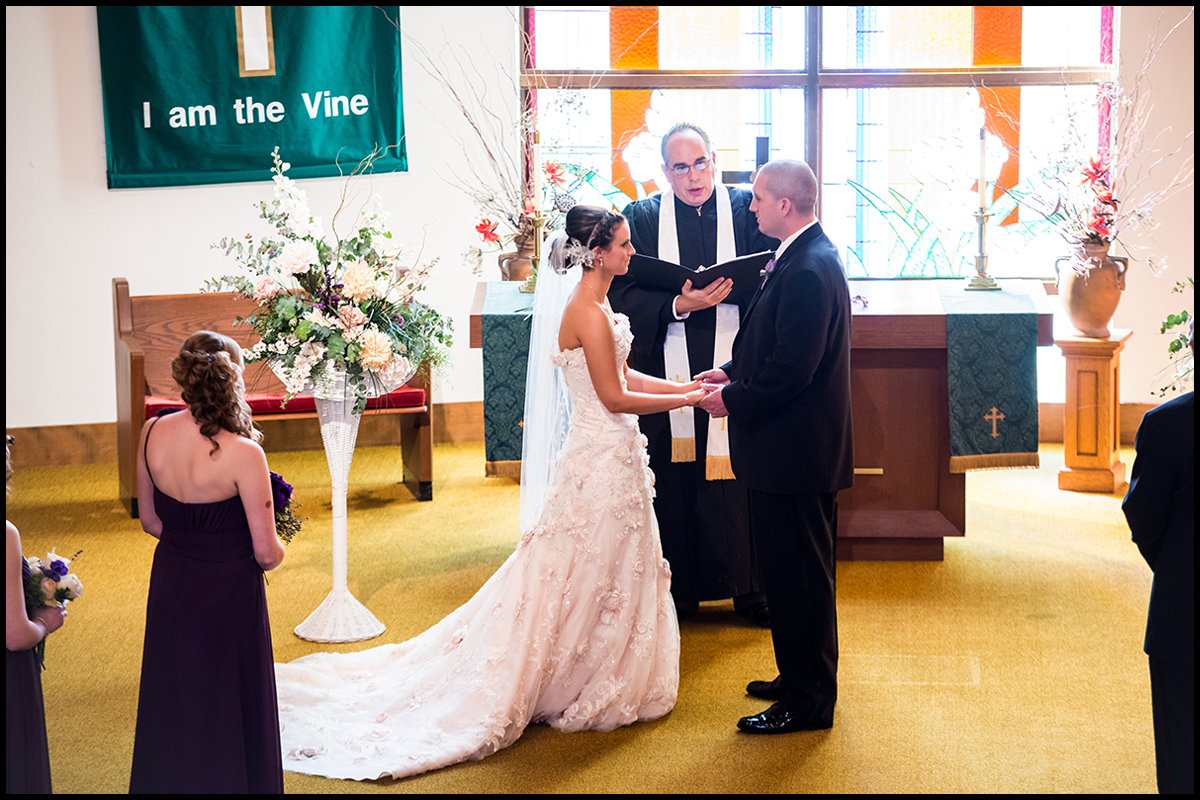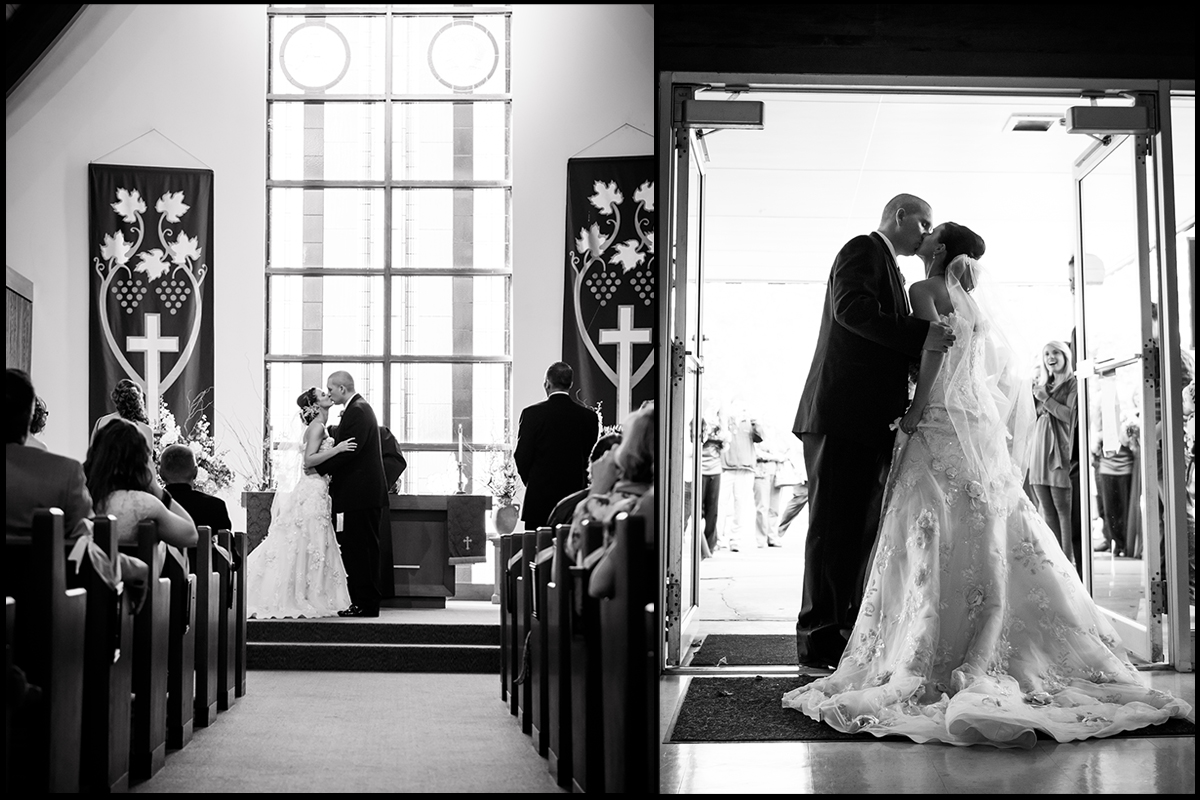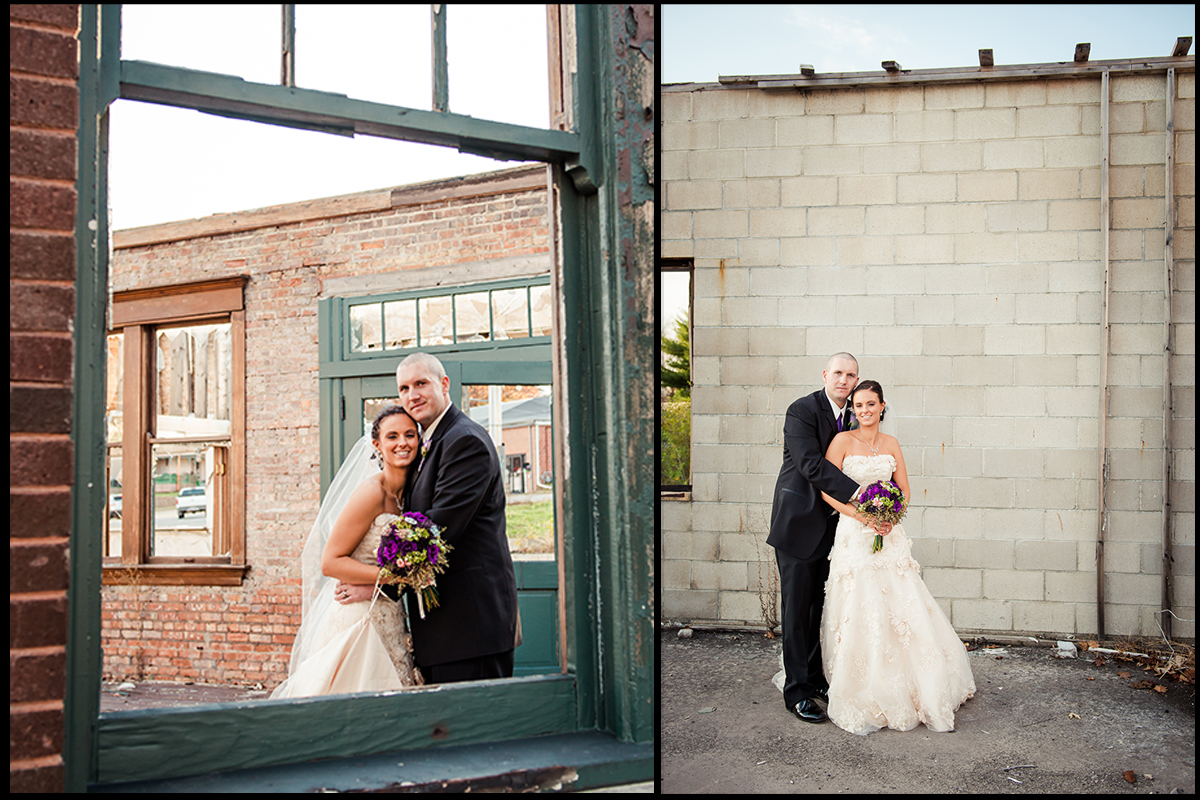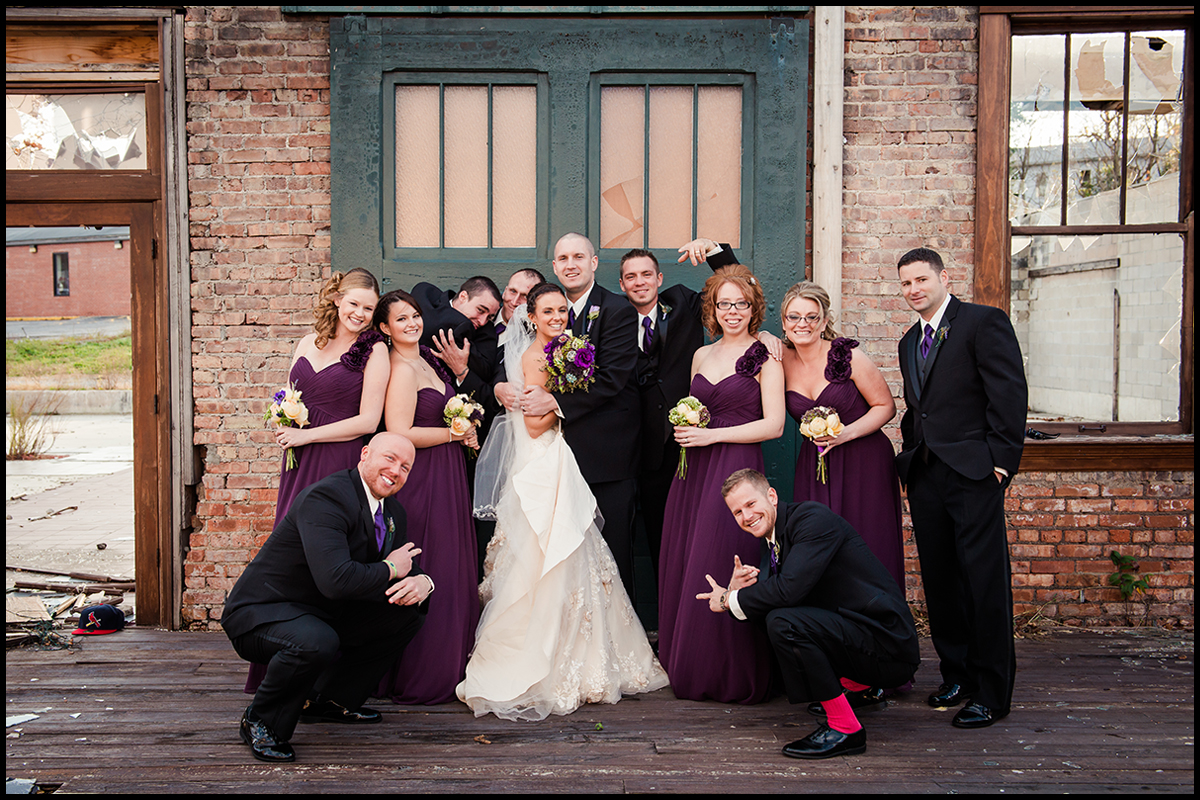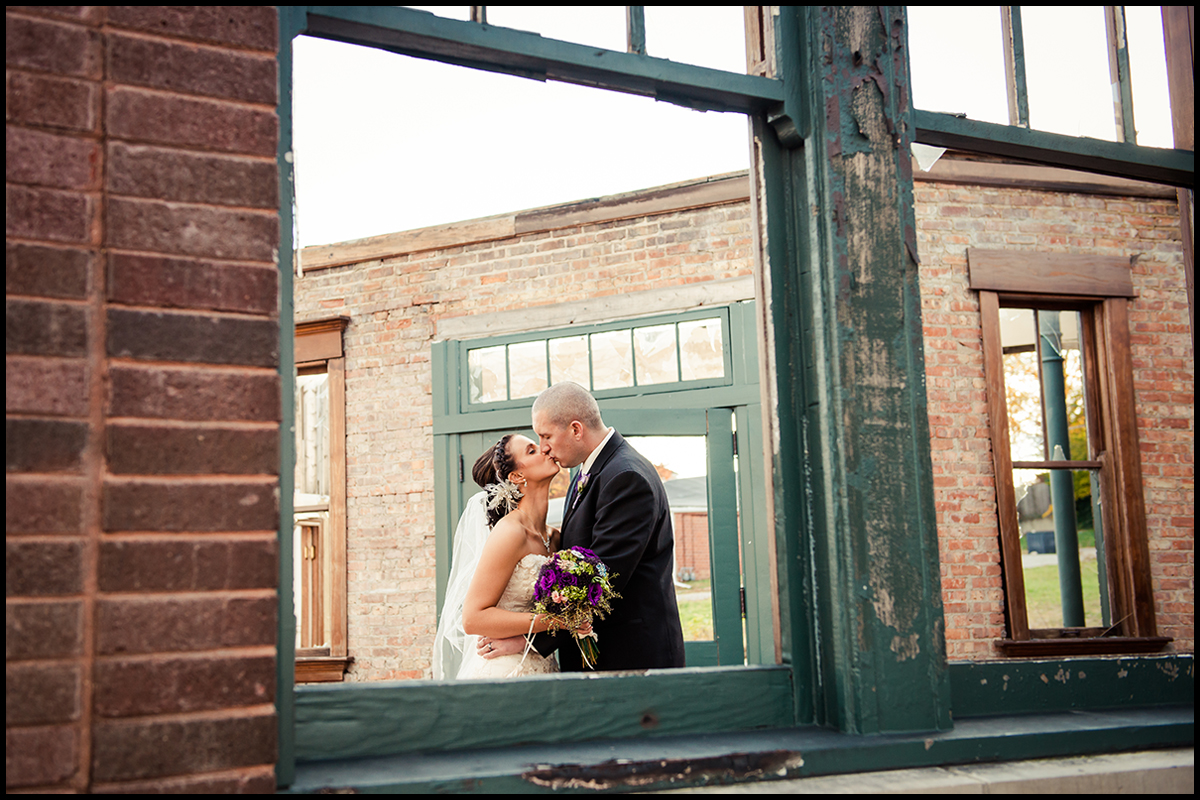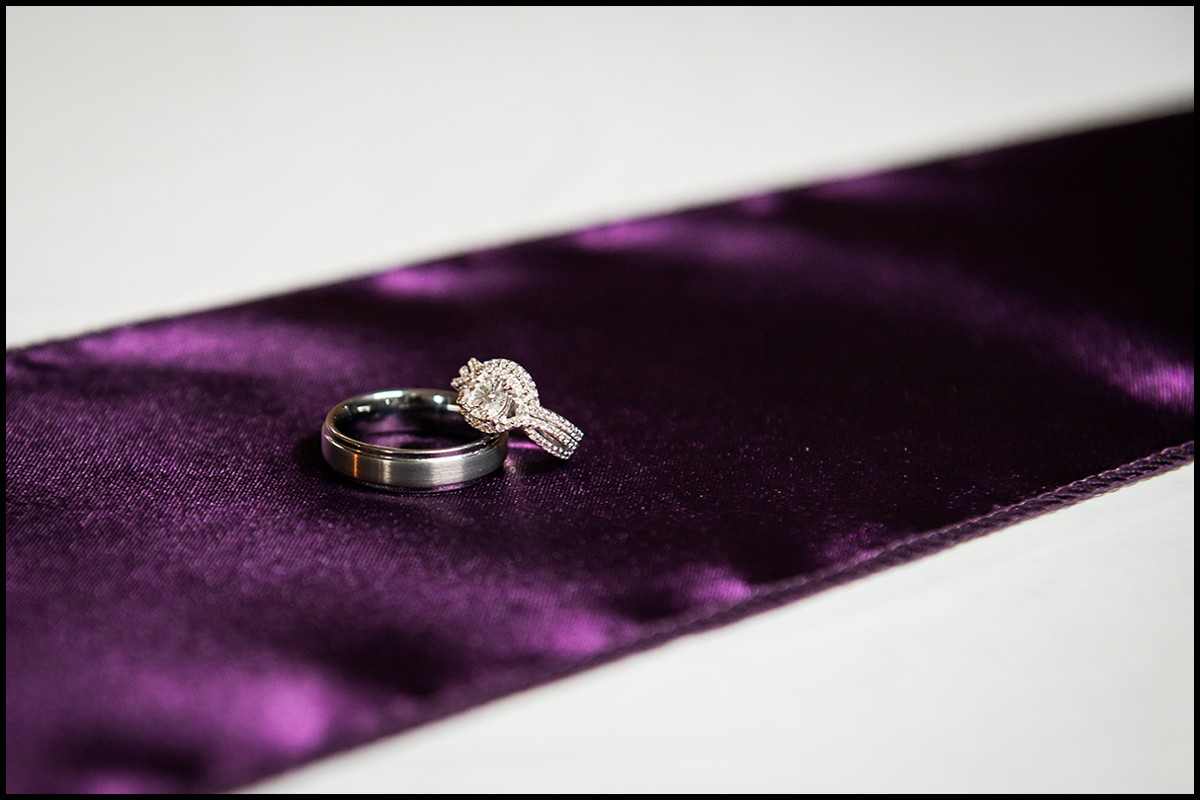 Despite being quite chilly, the day turned out beautifully for Sarah and Johnny. The wedding celebration was full of personal touches. Sarah had the most unique idea I've ever seen for preserving guests' well-wishes for the couple: a scrapbook-style guest book made from an antique wedding etiquette book. So adorable! Her bouquet was studded with her grandmother's antique broaches and the stem was tied with ribbon holding her grandparents' wedding rings. Sarah and Johnny's framed engagement photos dangled off the sides of the pews from the same style ribbon.
Pastor Kurt Simon focused his message on staying strong not just as a couple, but as a family. After the vows, Pastor Simon turned to Leila, Sarah and Johnny's daughter, to introduce the first kiss. It was a very sweet touch, but one that Johnny said threw him off. He made up for it later with a real kiss during portraits at the Depot. The Depot is what remains of a bar and grill that burned down. It provided the backdrop for some epic portraits, making it well worth dodging broken glass in the shivering cold.
The intimate reception continued the day's relaxed pace as Sarah and Johnny focused on visiting with friends and family and having a wonderful end to their first day as husband and wife.
Congratulations, Sarah and Johnny (and Leila too)!
Ceremony: First Presbyterian Church, Vandalia, IL
Reception: Our National Trail Shrine Club, Vandalia, IL
Hair Artist: Cut Loose Salon, Vandalia, IL
Dress: Maggie Sottero
Bridesmaids Dresses: From this Day Forward, Farina, IL