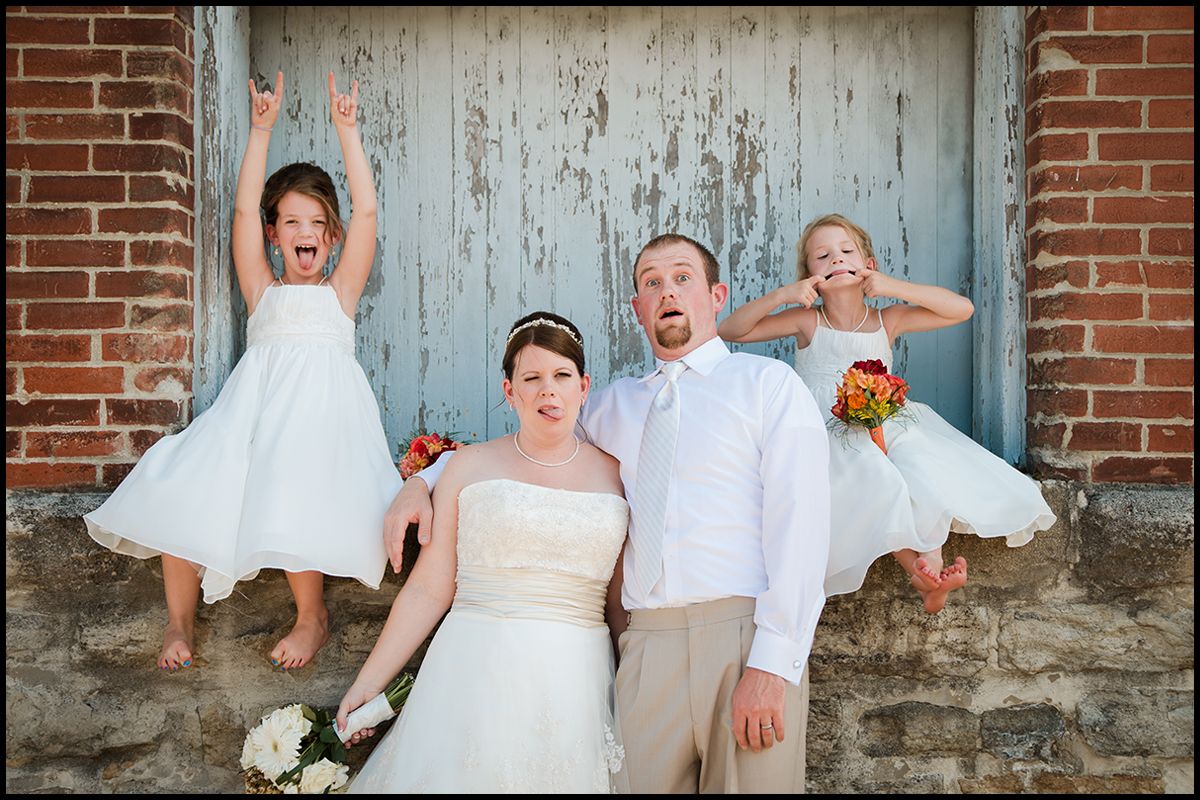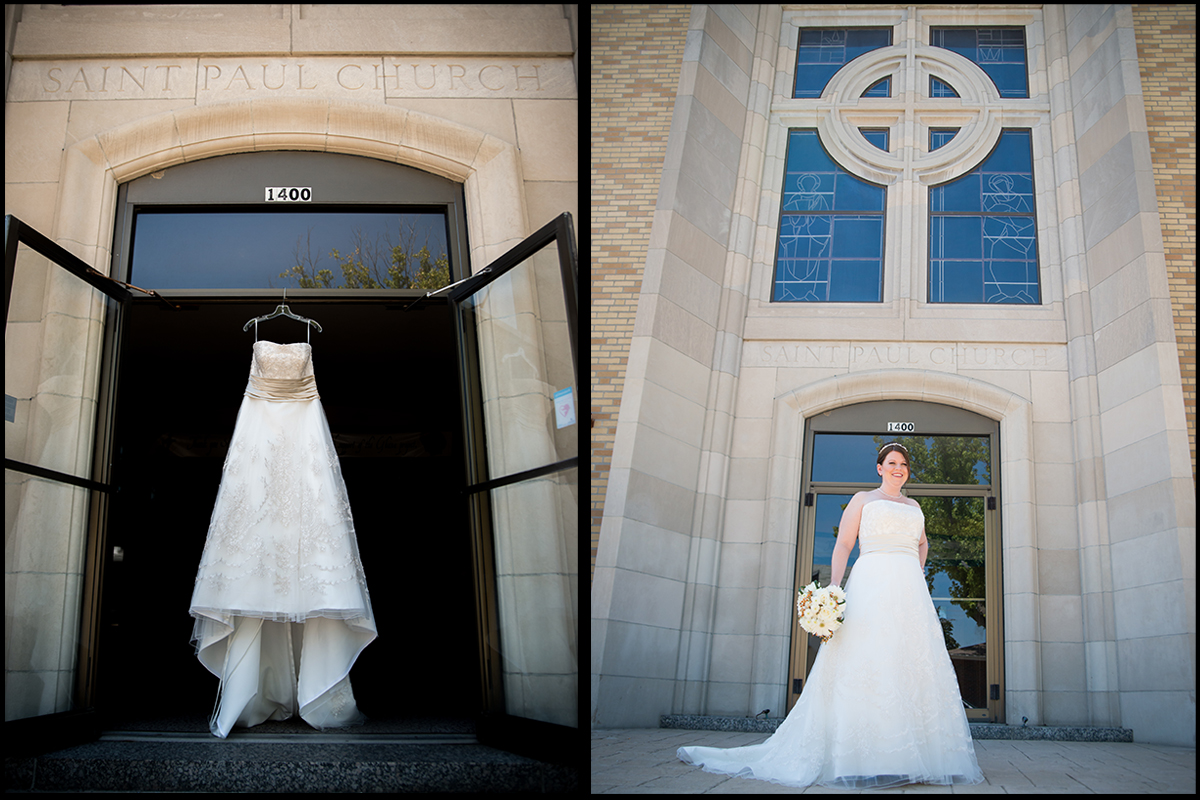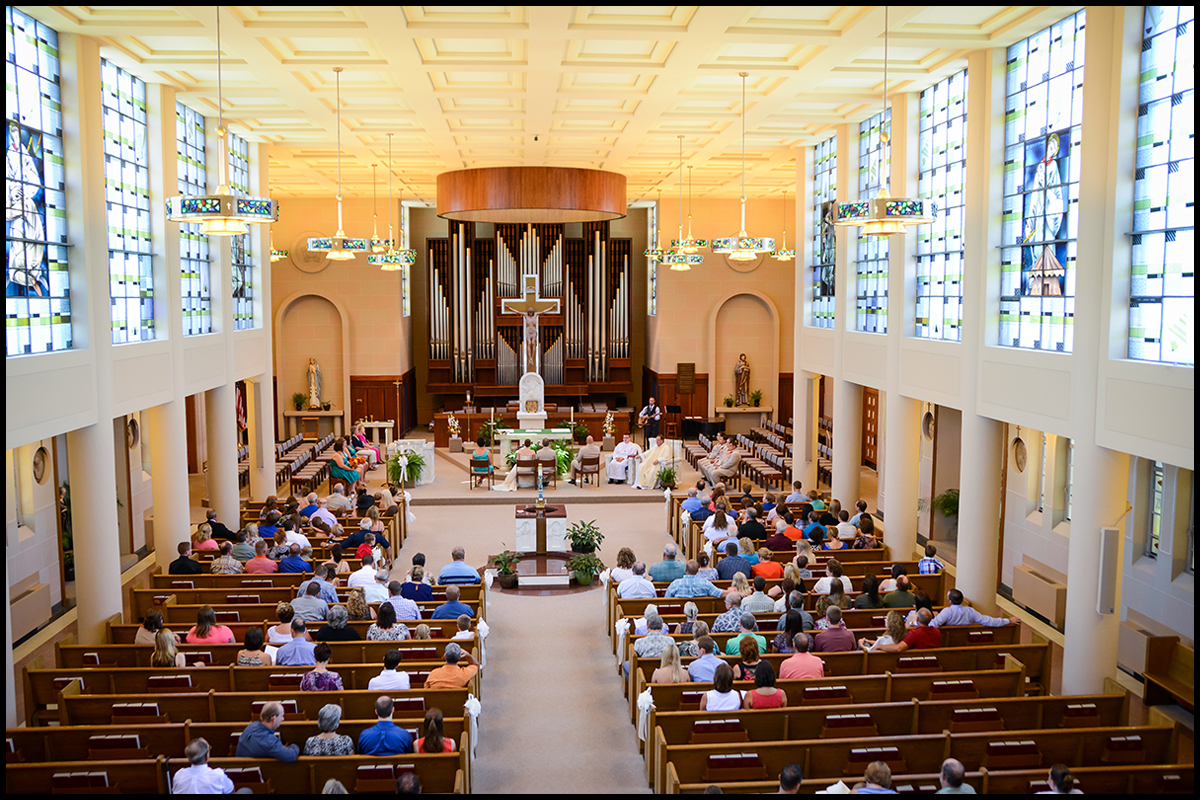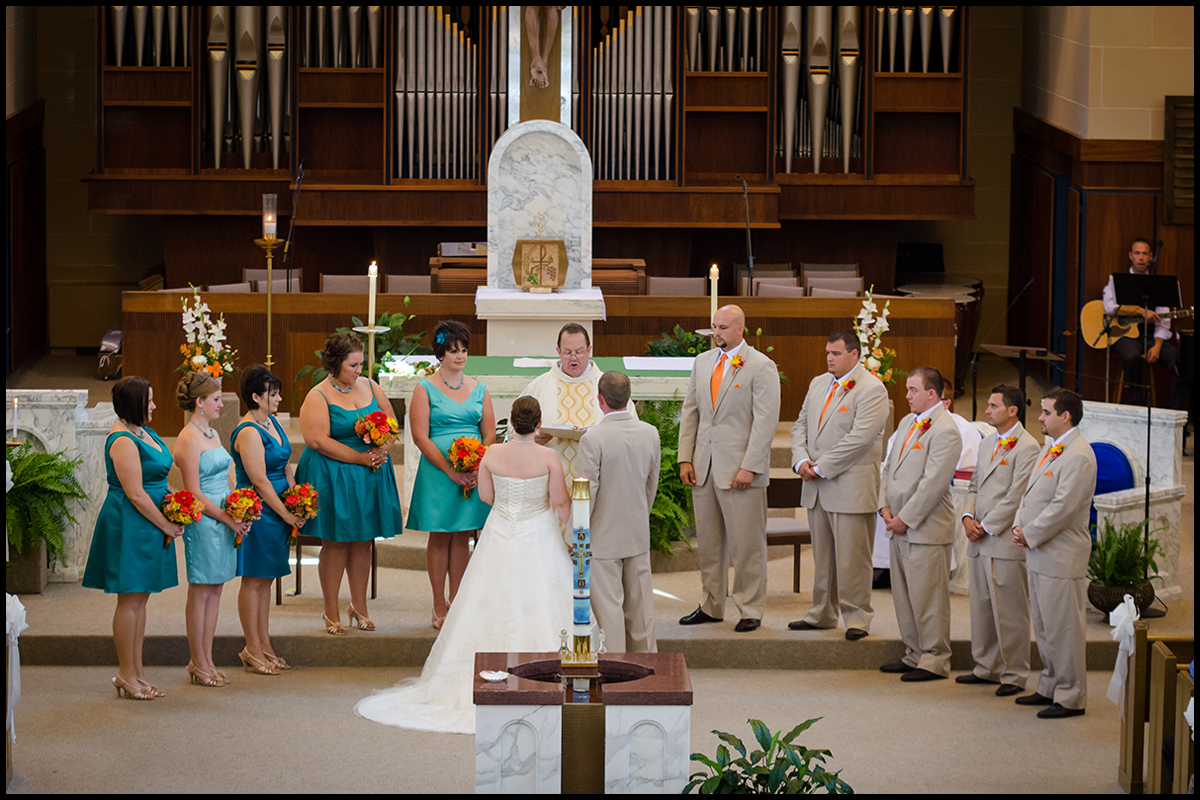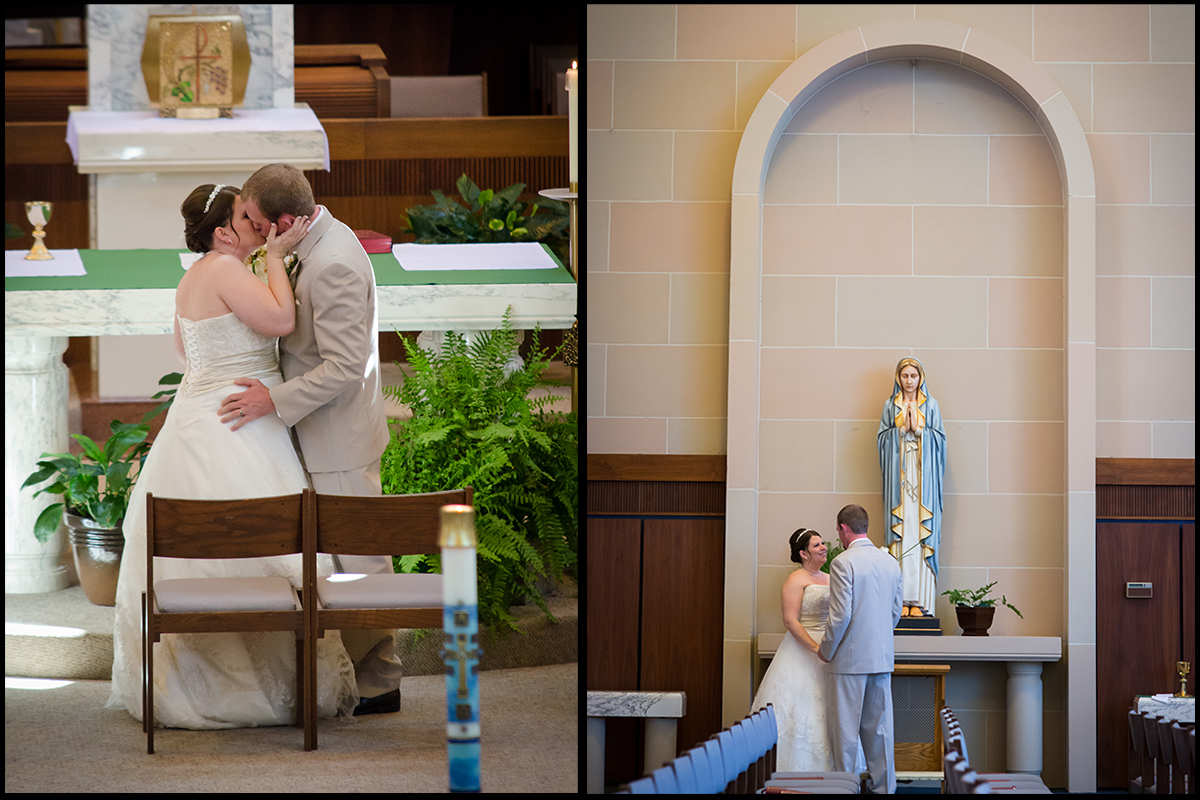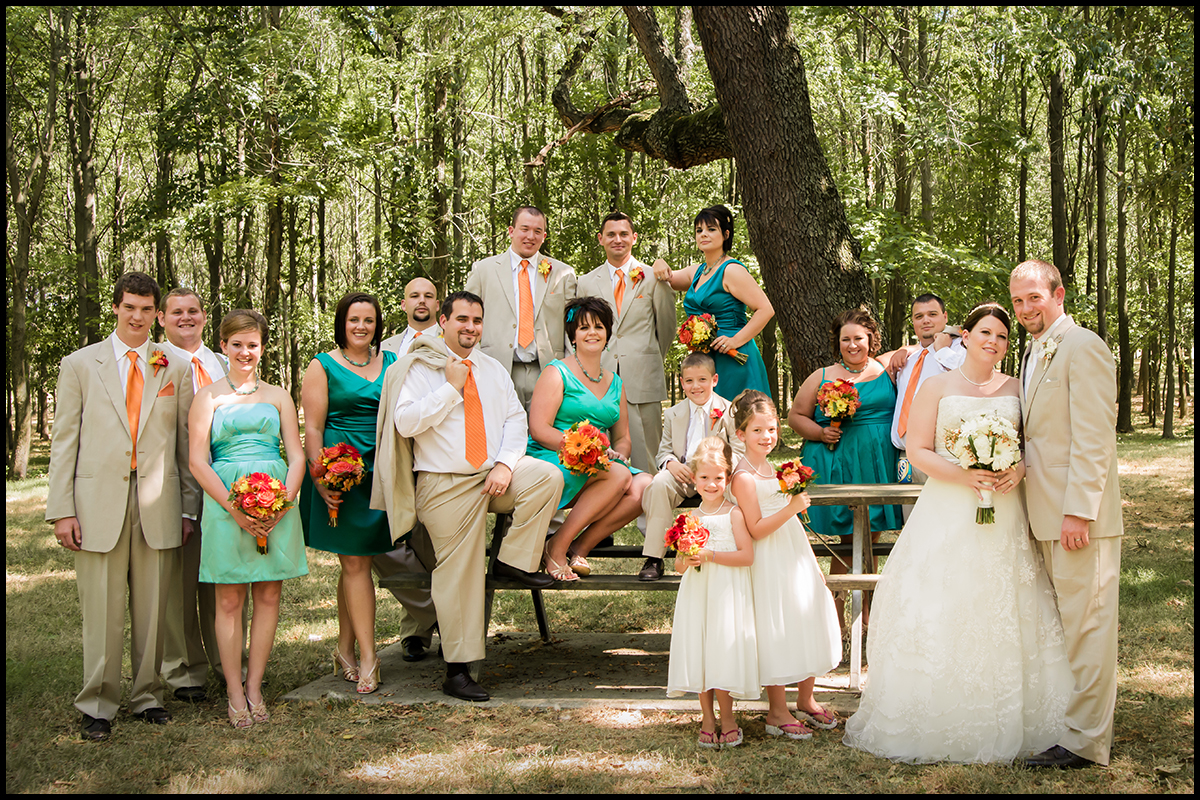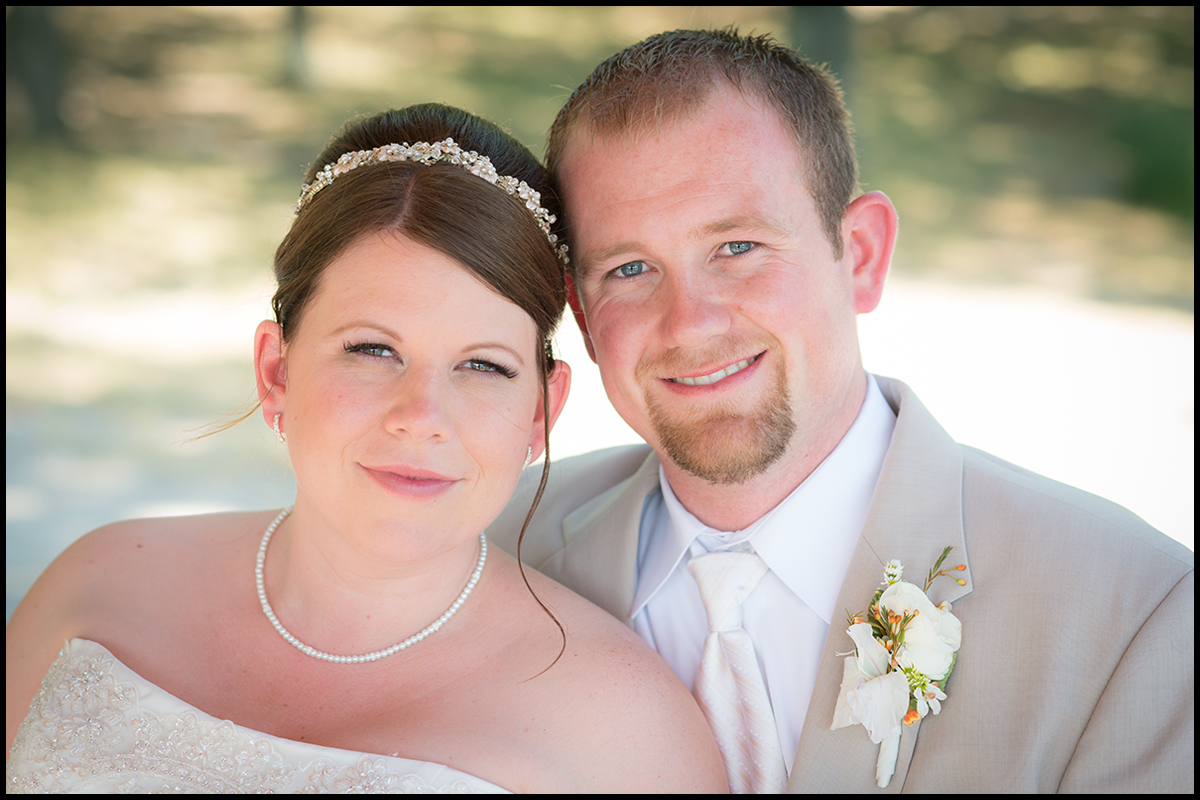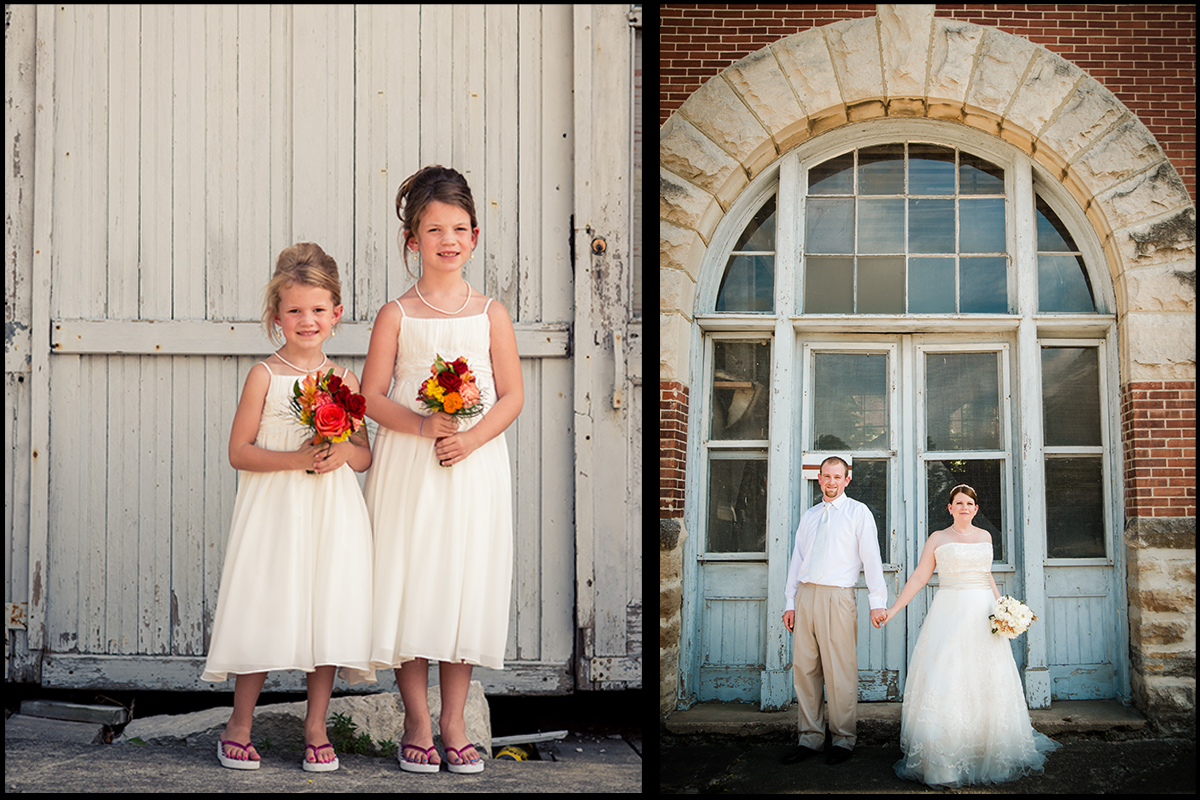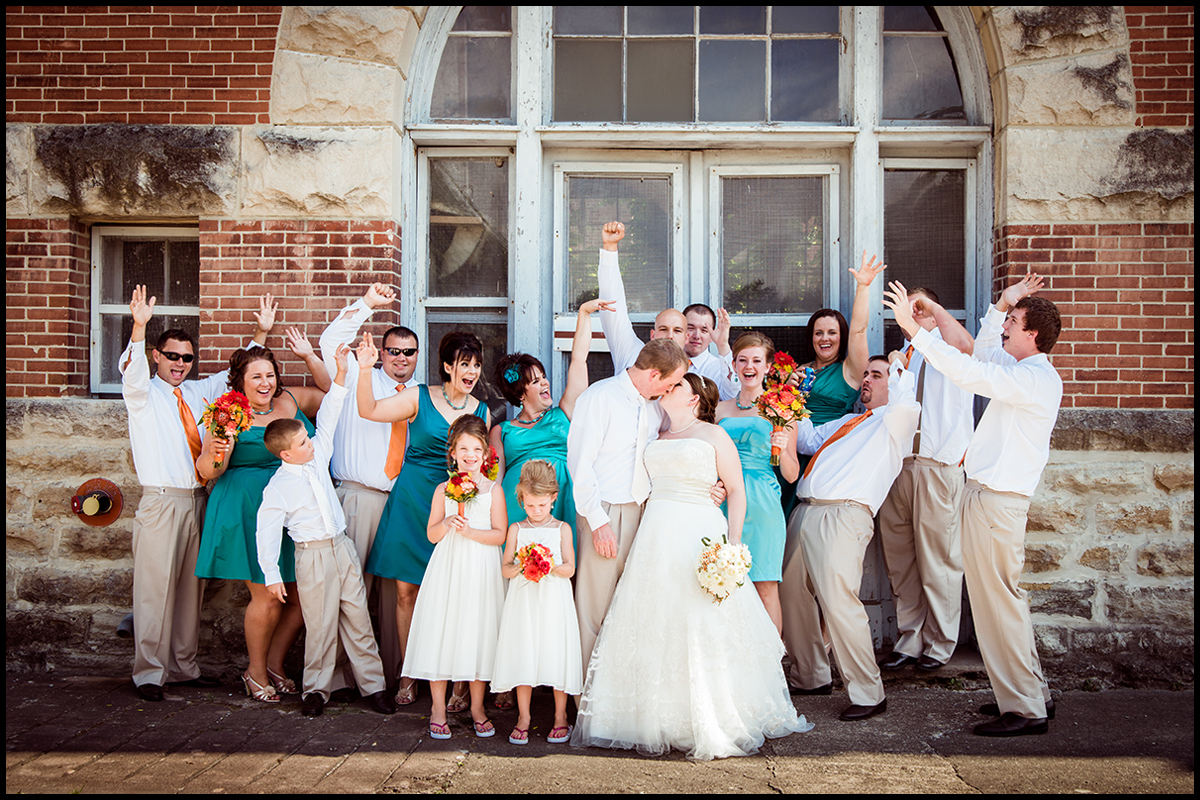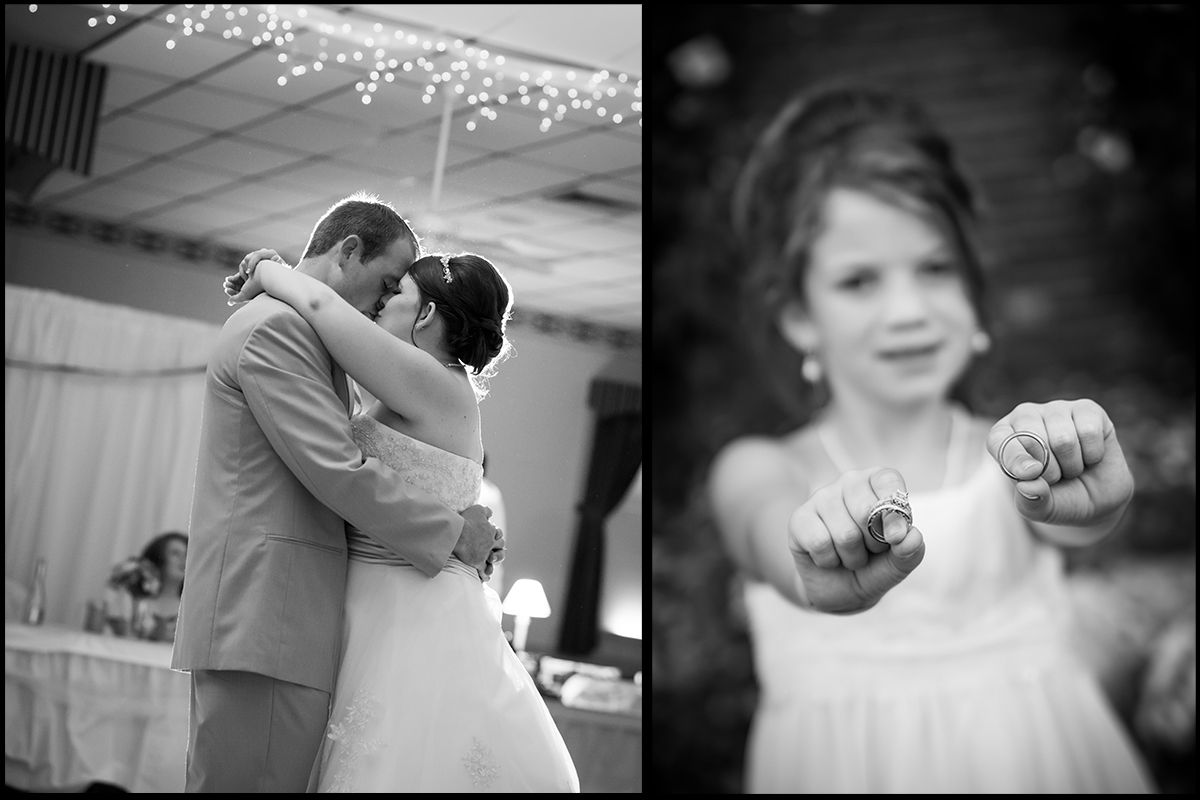 Despite living in Highland and basing our business here, most of our weddings tend to be out of town. So it was a real treat to spend the whole day in Highland for Jacalyn and Adam's summer wedding. I met up with Jacalyn at Salon Beaux Cheveux, where she and her bridesmaids were getting made over for the big day. The morning was filled with non-stop talk and laughter…with only a few tears shed by Jacalyn over how grown her two absolutely adorable daughters, Ella and Sofia, looked after being all dolled up for the wedding.
Jacalyn chose dresses in various shades of turquoise and slightly different styles for her bridesmaids. Along with their contrasting orange bouquets, they nicely complemented the colors in the stunning stained glass chandeliers and windows at St. Paul's. Jerry and I felt like we had the best seat in the house up in the choir balcony, where we were for the majority of the ceremony due to strict church regulations.
After portraits at Silver Lake Park and the old Schott Brewery and lots of dancing on the party bus, it was time for more partying at the reception. The DJ kept everyone going with his collection of actual vinyl records. Also contributing to the energy level of the night was the plethora of sugar in the treats on the table, at the candy bar, and in the delicious cupcakes.
Congratulations to a super sweet couple: Jacalyn and Adam!
Ceremony: St. Paul Catholic Church, Highland, IL http://stpaul-church.com/
Reception: Knights of Columbus, Highland, IL
Hair Artist: Salon Beaux Cheveux, Highland, IL
Makeup Artist: Salon Beaux Cheveux, Highland, IL
Transportation: Ultimate Party Bus Rental, Breese, IL http://www.ultimatepartybusrentals.com/