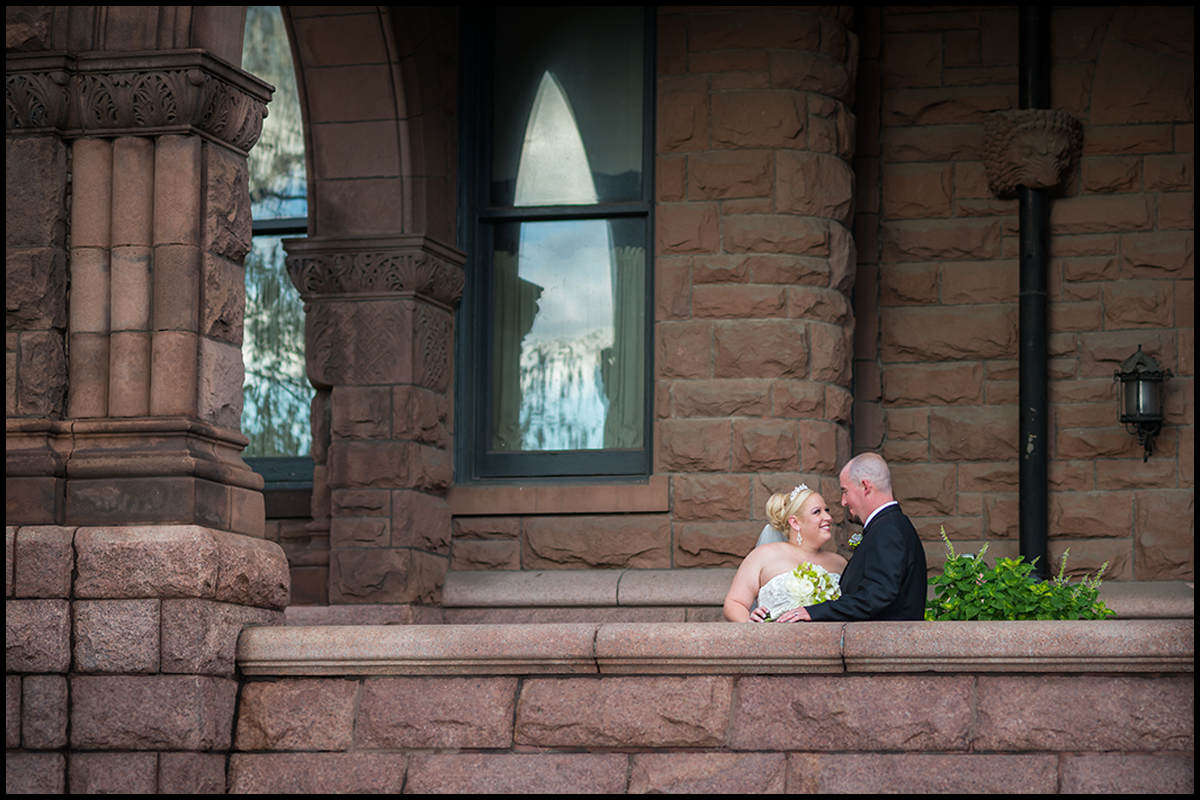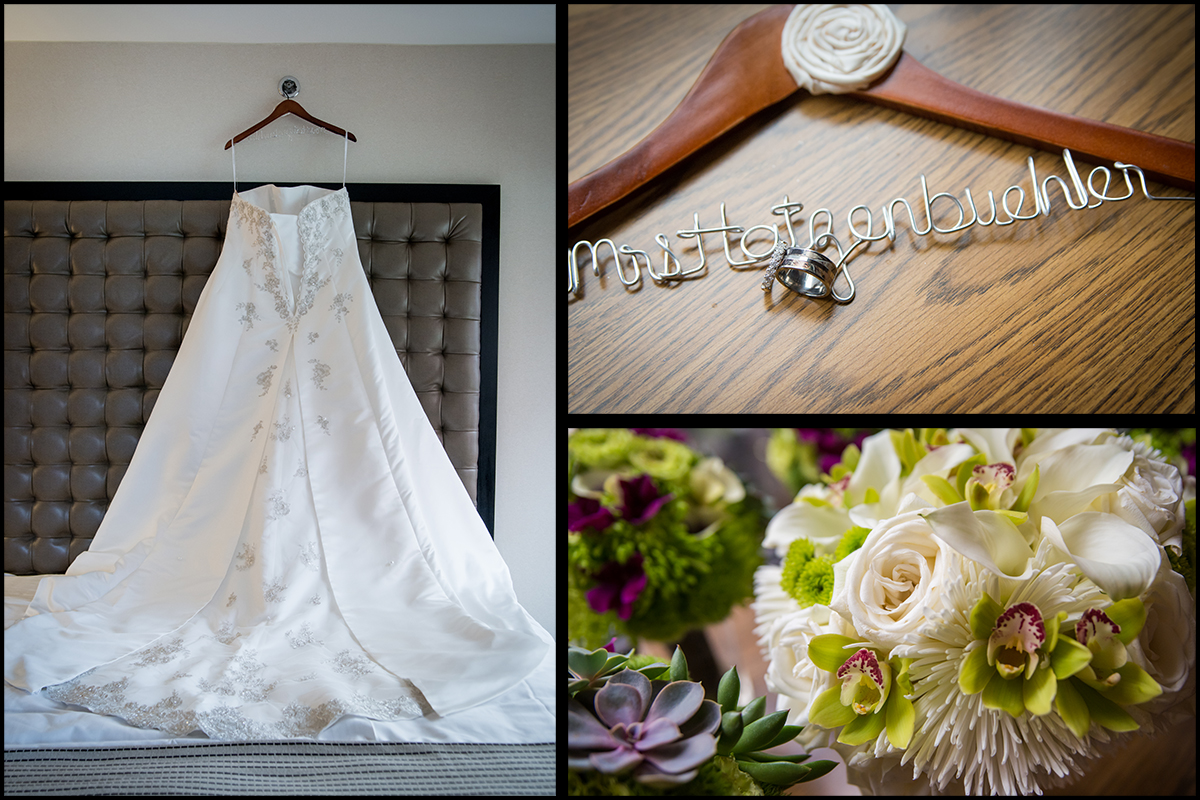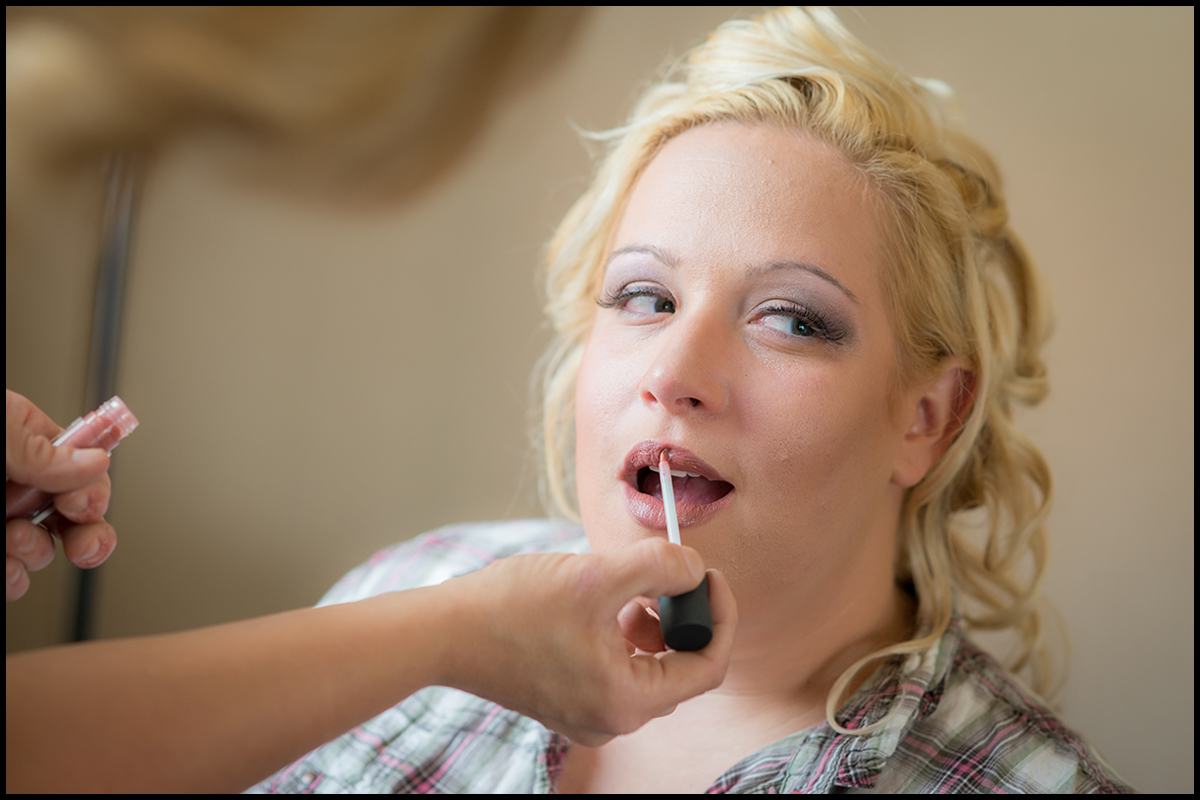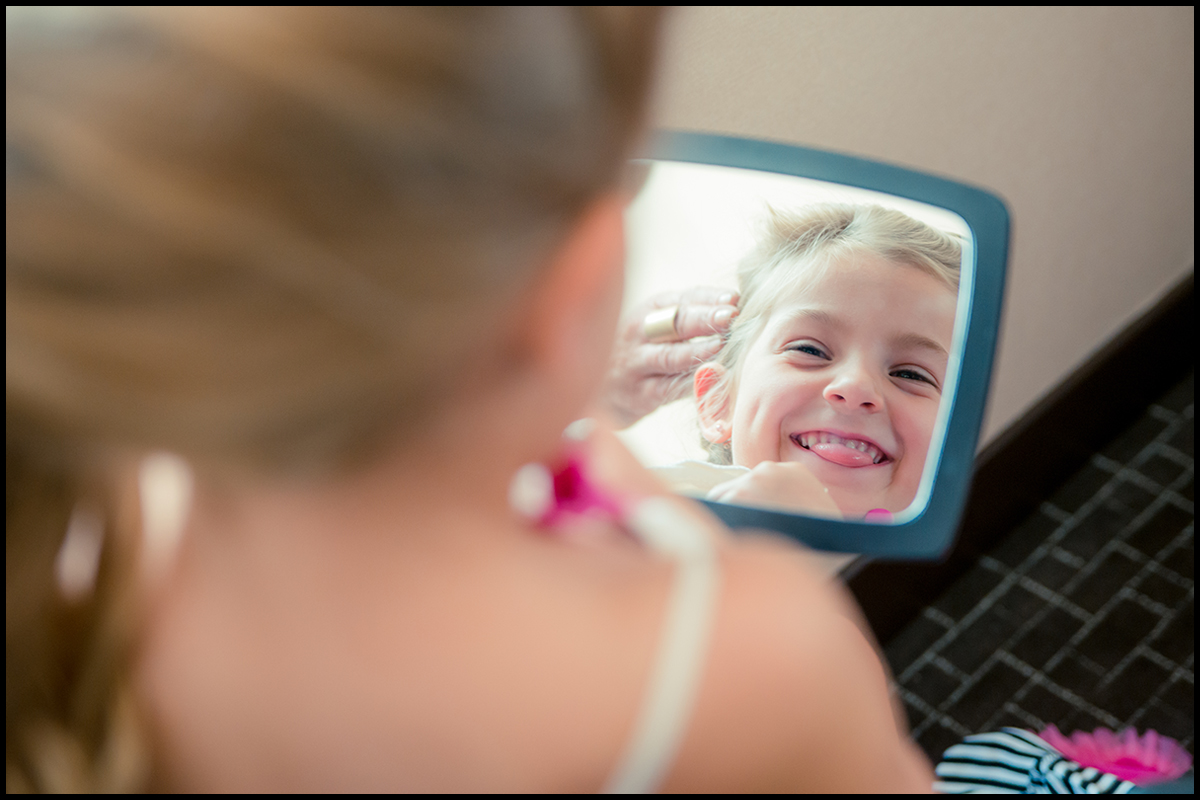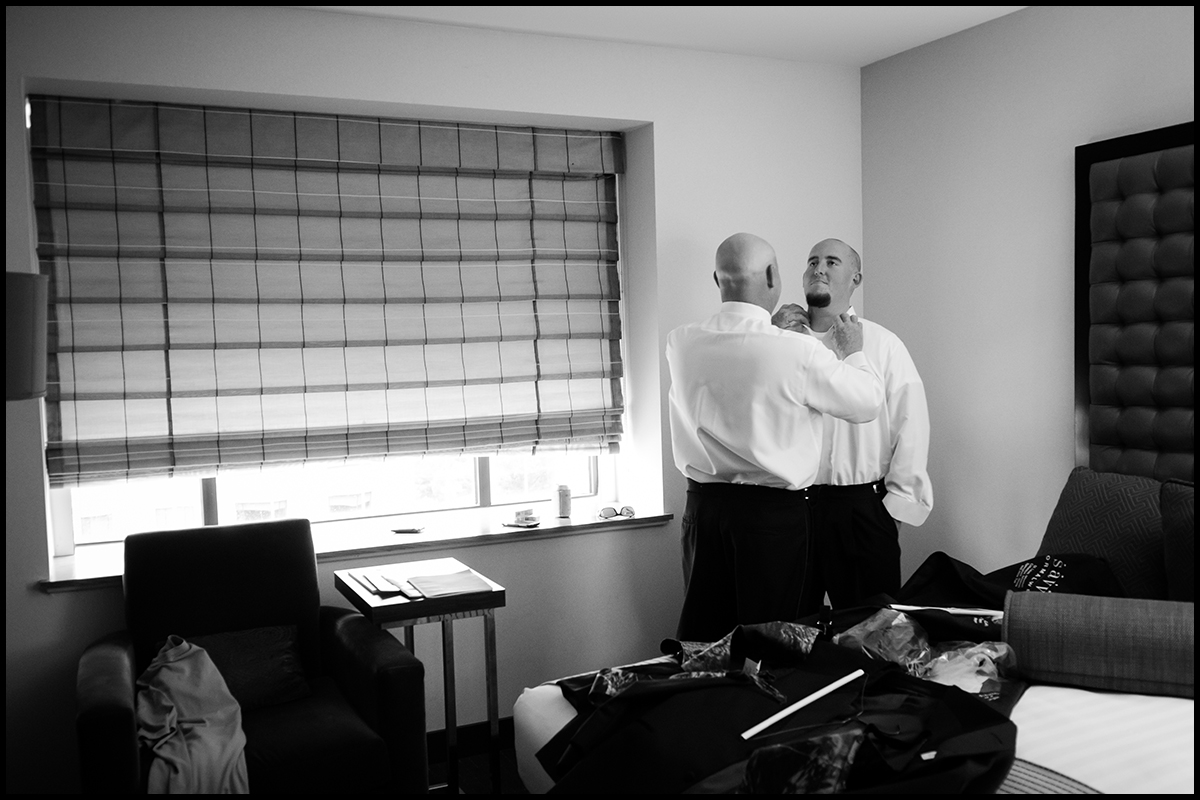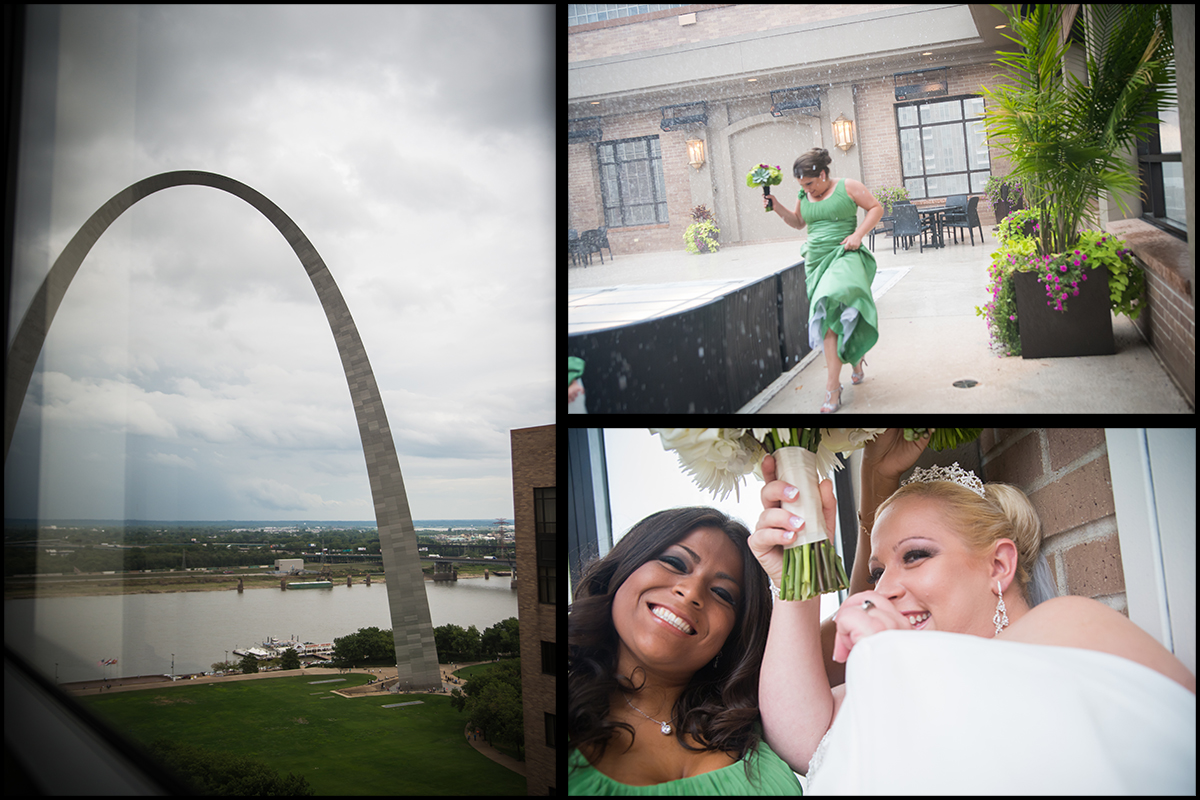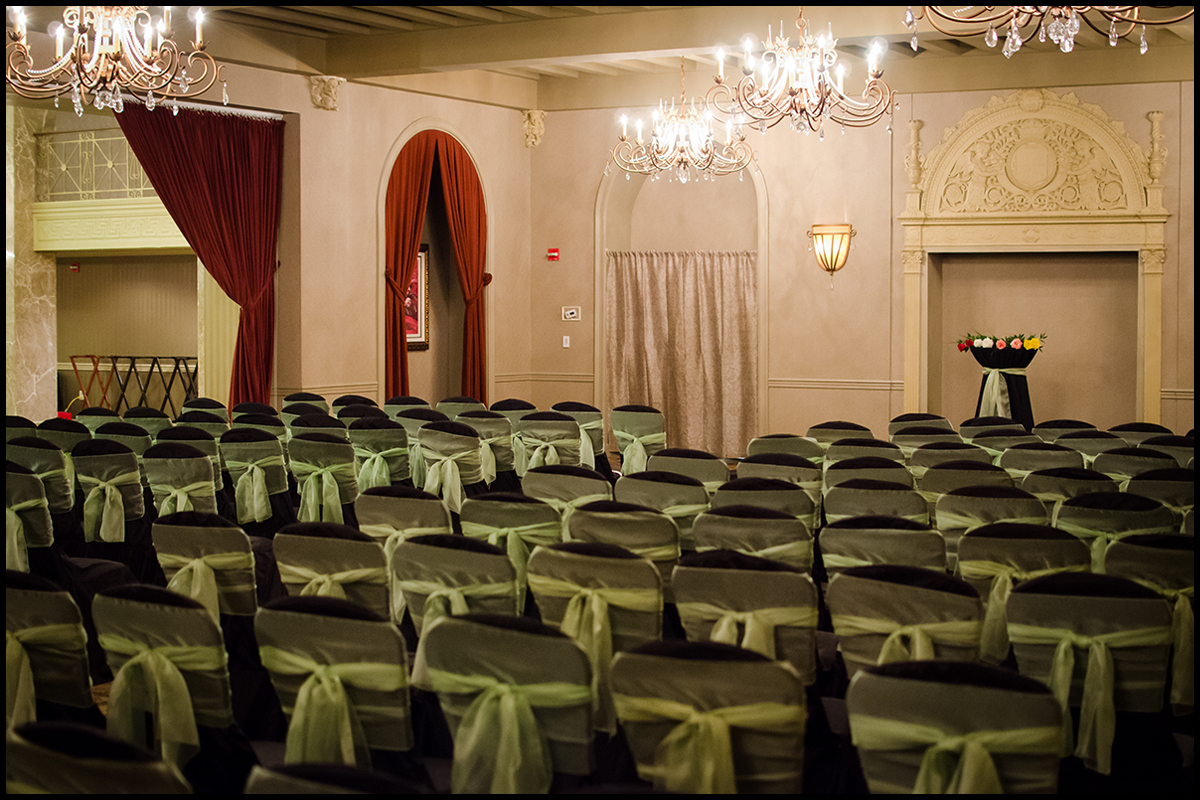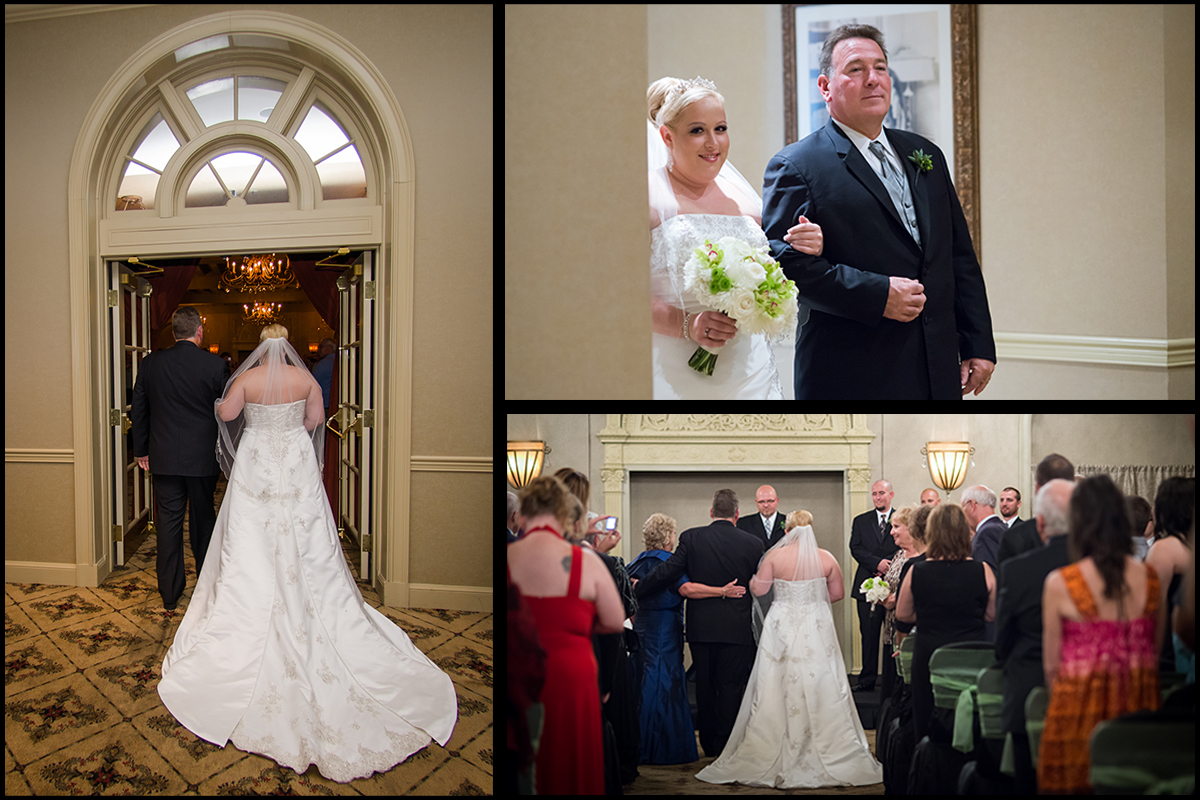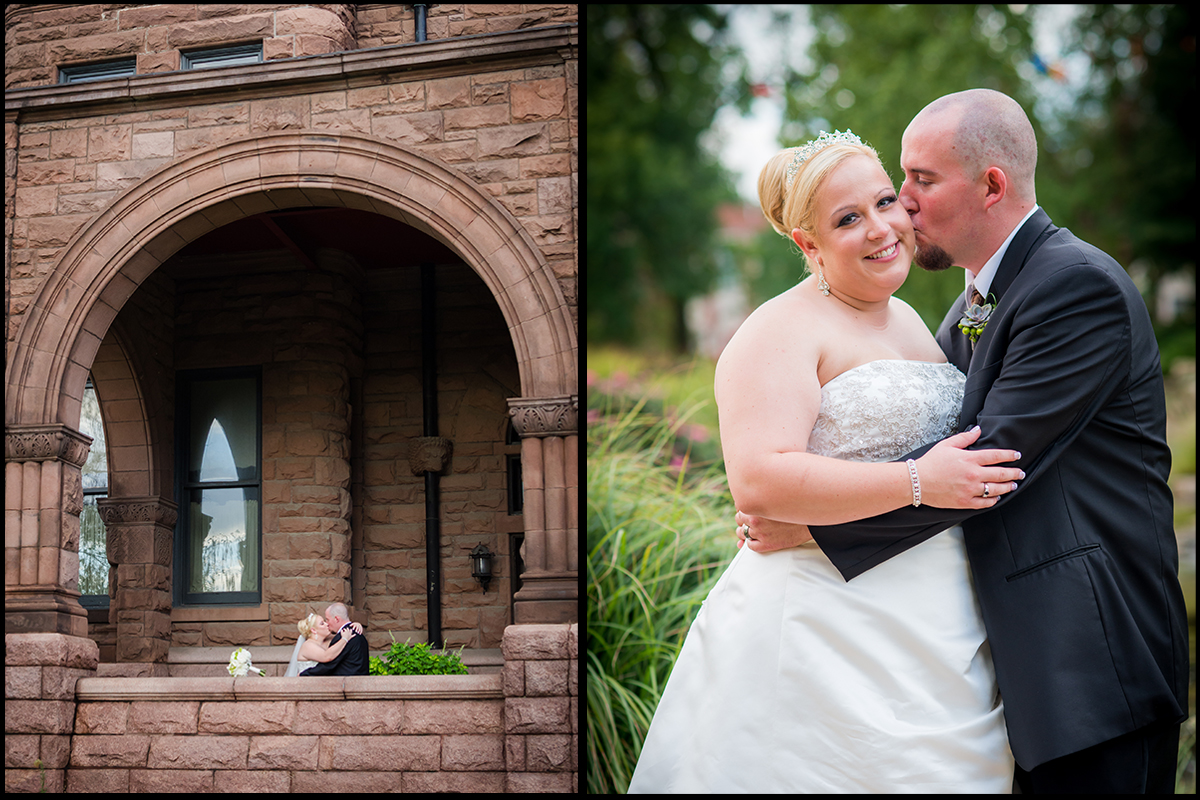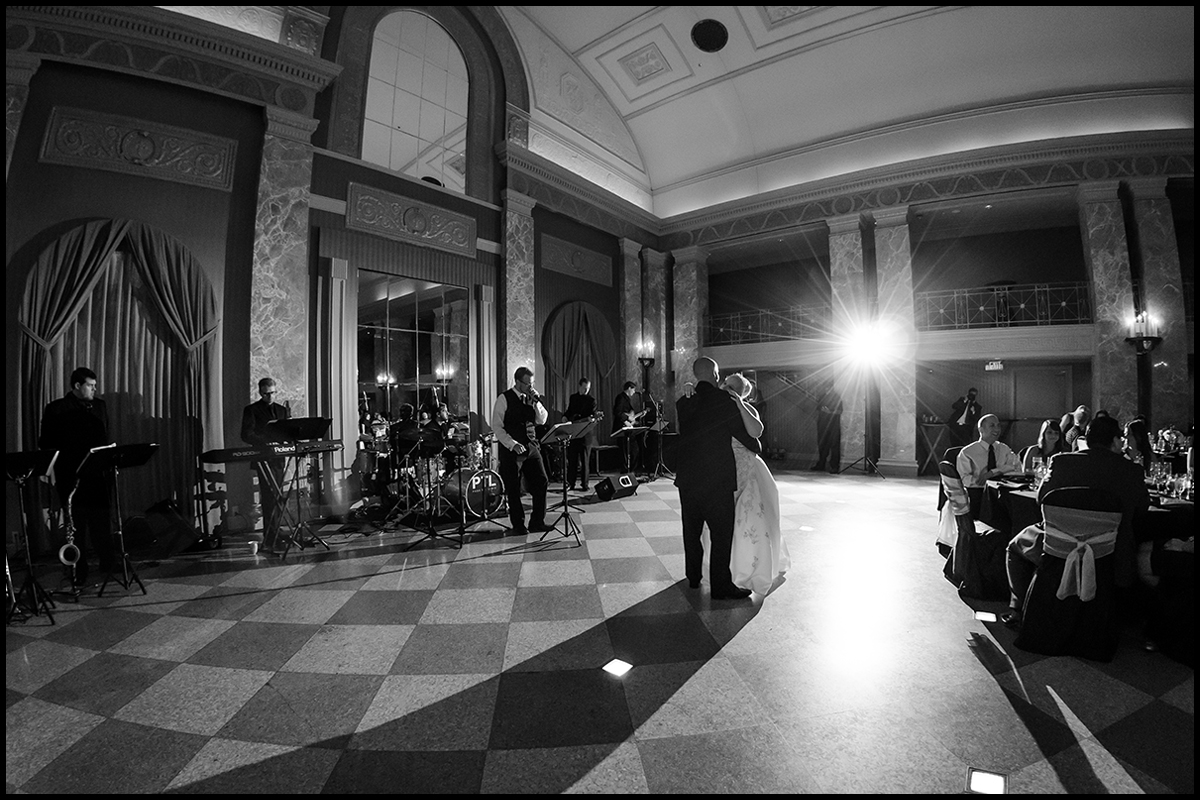 They say it's supposed to be good luck if it rains on your wedding day. If that's the case, then Danielle and Eric's marriage is off to a very lucky start. Their wedding day started with an off-and-on drizzle that Danielle and her bridesmaids watched from their suite at the Hyatt as they got ready for the day. Having chosen the hotel specifically for the rooftop terrace with a view of the Arch, Danielle was determined to take some portraits there. Despite the puddles and darkening sky, Danielle led the way to the roof. After just a few minutes, however, we felt sprinkles coming down. And then about 2 seconds later…a torrential downpour! Everyone immediately ran to the walls for cover. As the wind picked up, the bridesmaids lost what little shelter they had and decided to make a run for inside, getting drenched the whole way. Thankfully, maid-of-honor Ashley and I had gotten Danielle into a corner where we shielded her from the rain with our bodies. After several minutes of laughter and what was essentially a group hug, the rain eased somewhat and a hotel staff member came out with a tablecloth that we could use to shield Danielle as we ran inside. Thanks to Ashley's bouquet of succulents and lilies and our teamwork, Danielle's hair and the rest of her stayed completely dry!
Every wedding has a story and now you know what Danielle's is…and also why I now always have an umbrella in my camera bag!
Congratulations, Danielle and Eric! We wish you the best of luck and a life full of happiness.
Ceremony: The Coronado Ballroom, St. Louis, MO http://www.thecoronado.com/
Reception: The Coronado Ballroom, St. Louis, MO http://www.thecoronado.com/
Cake Artist: The Coronado Ballroom, St. Louis, MO http://www.thecoronado.com/
Floral Designer: Becky Huffman Flowers, Columbia, IL http://www.beckyhuffmanflowers.com/
Hair Artist: House of Style, Smithton, IL http://styleinsmithton.com/
Makeup Artist: House of Style, Smithton, IL http://styleinsmithton.com/
Band: Downtime Productions http://www.downtime-productions.com/
Dress: David's Bridal http://www.davidsbridal.com
Bridesmaids Dresses: David's Bridal http://www.davidsbridal.com
Transportation: Best Transportation http://www.besttransportation.com/
Hotel Accommodations: Hyatt Regency St. Louis at the Arch http://www.stlouisarch.hyatt.com