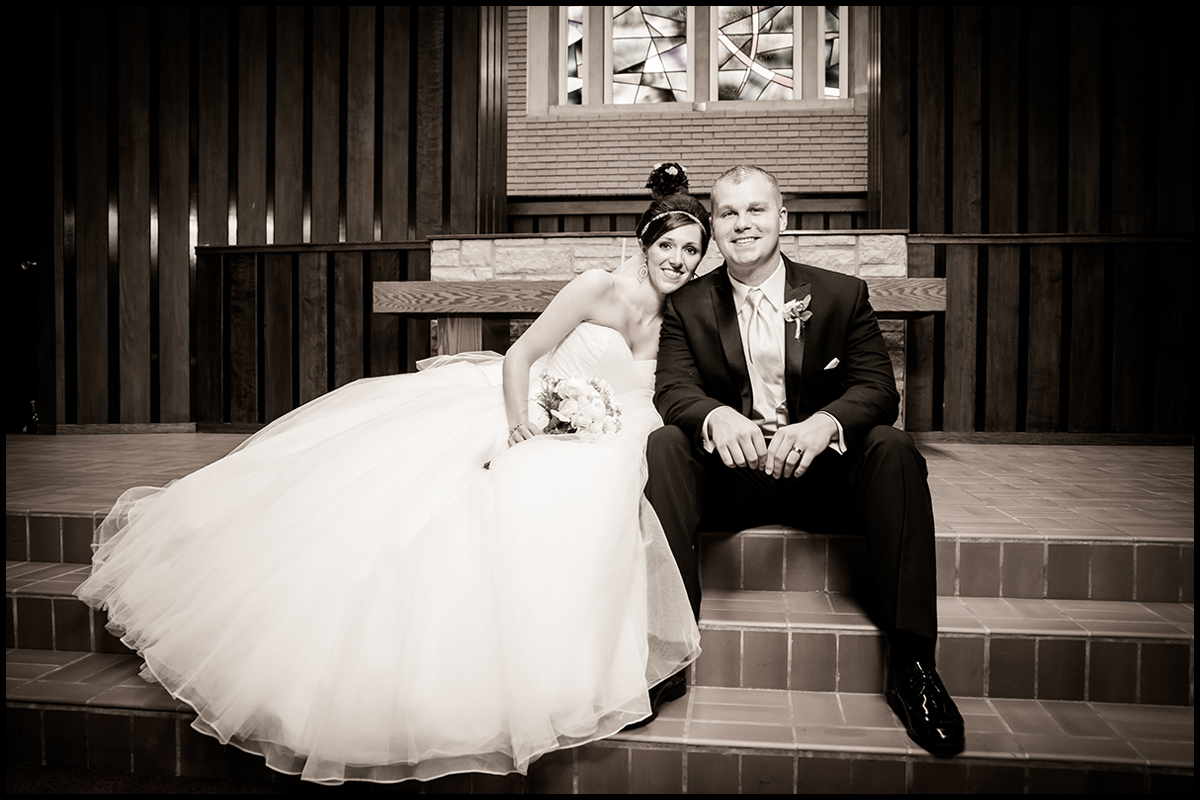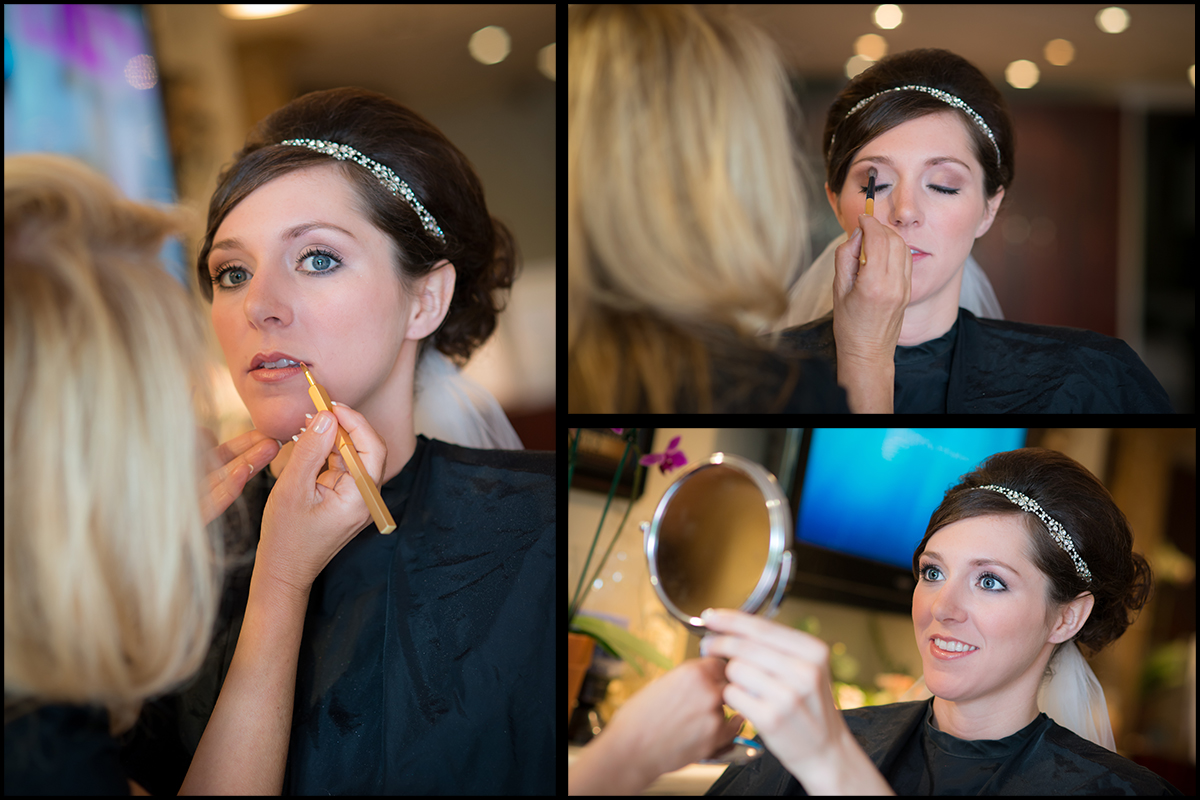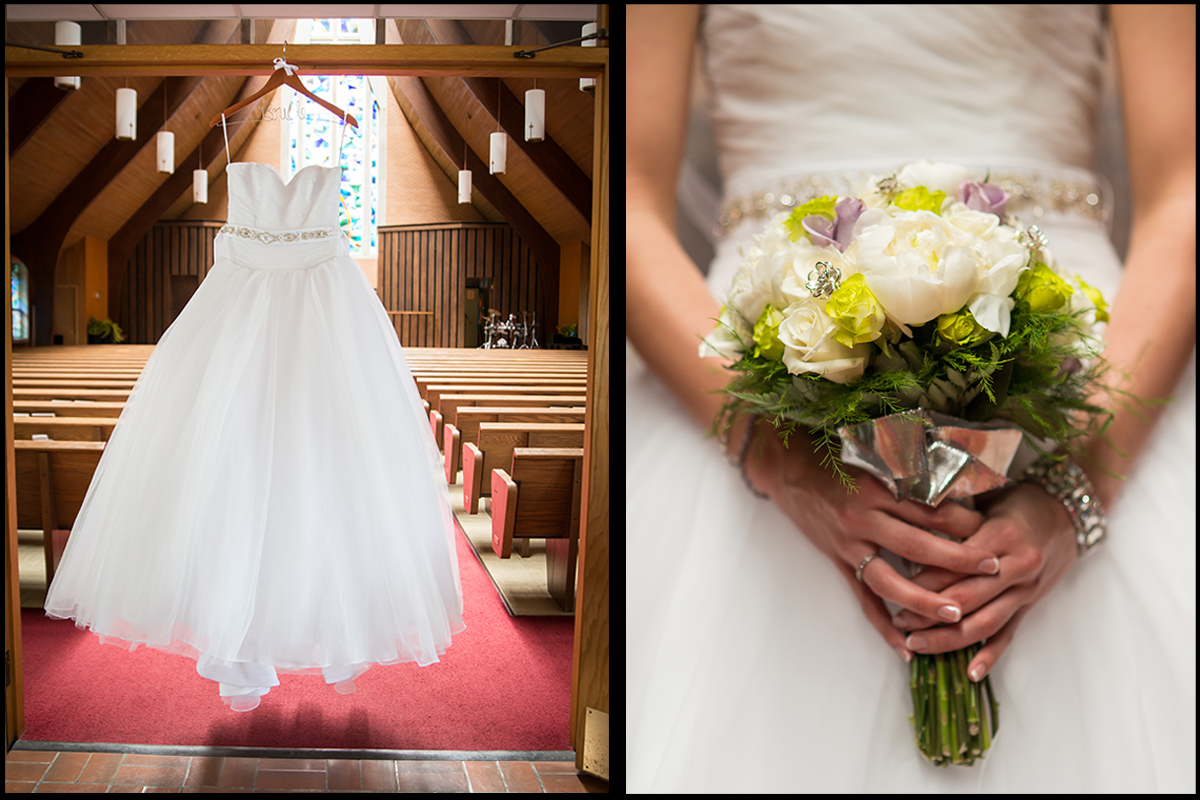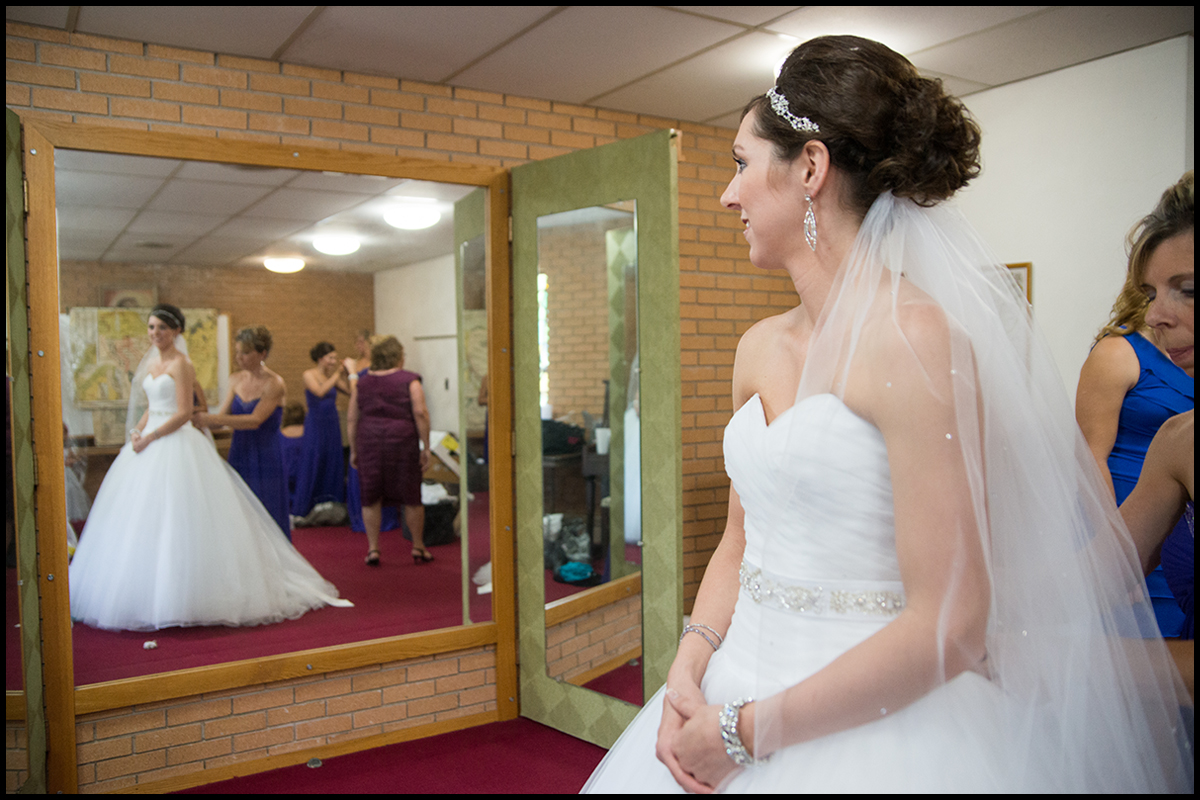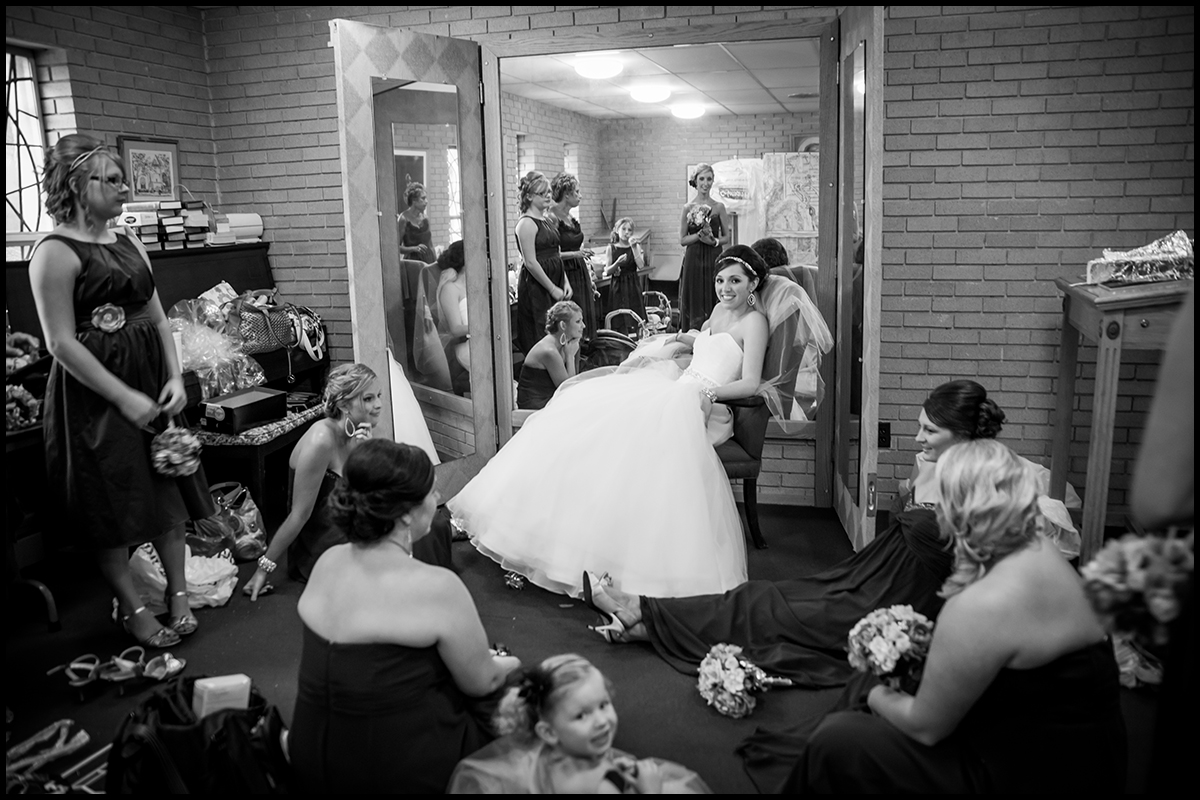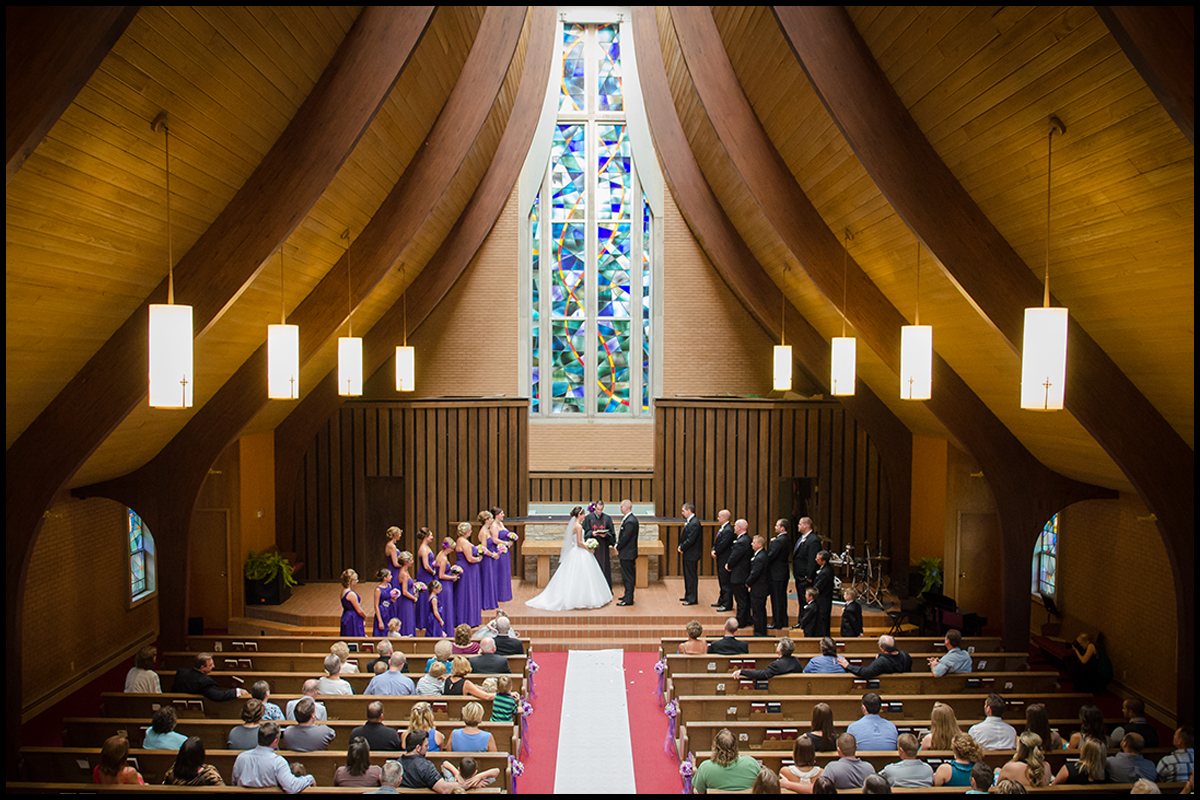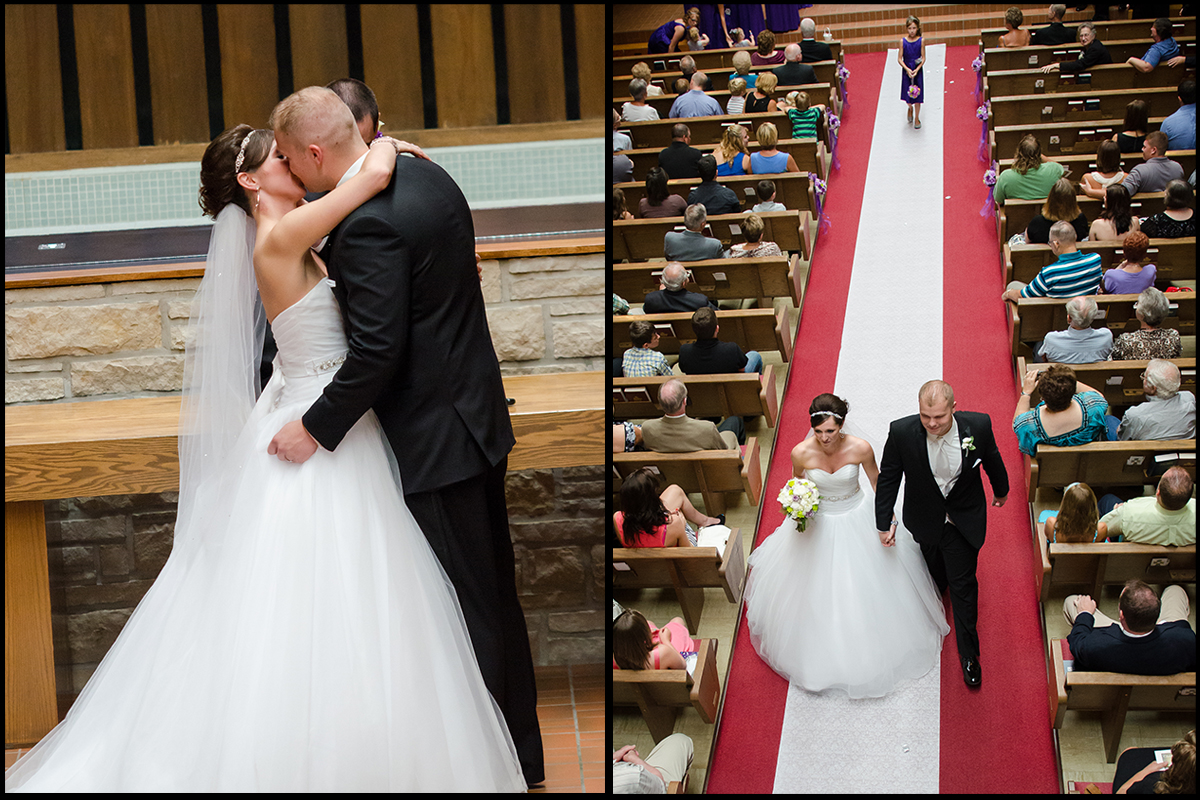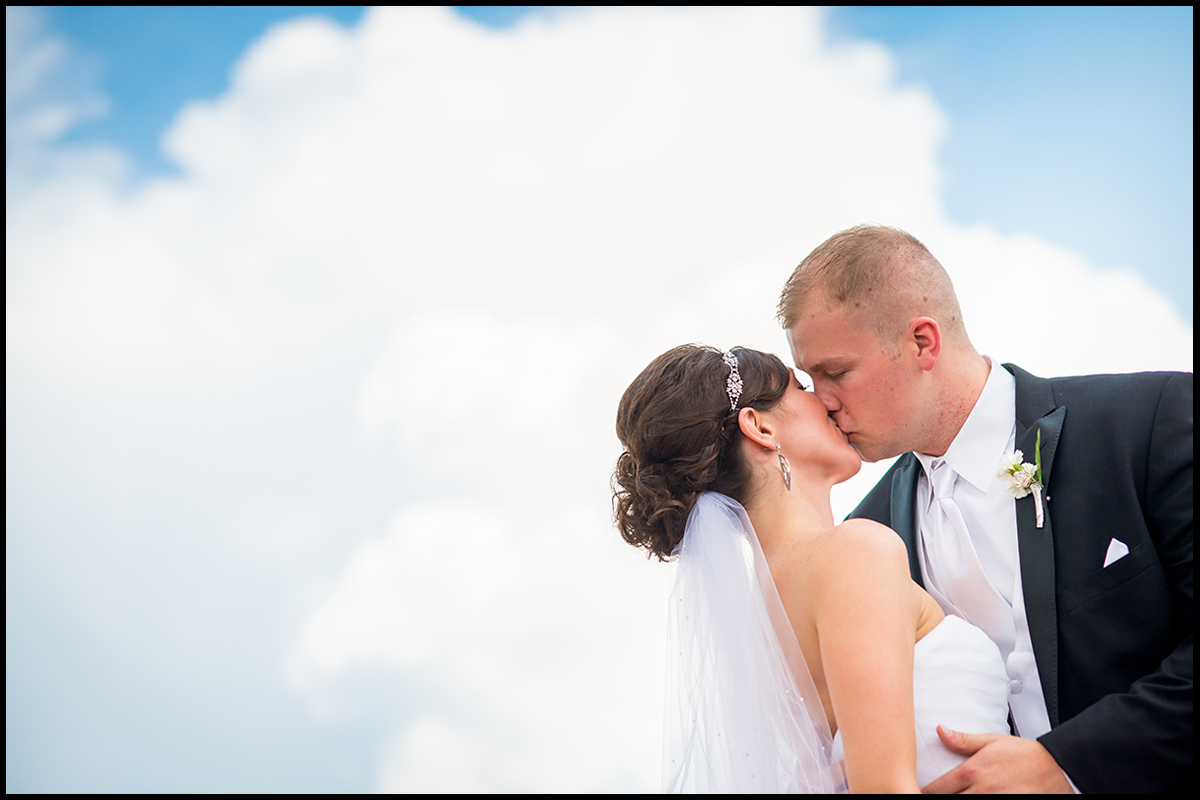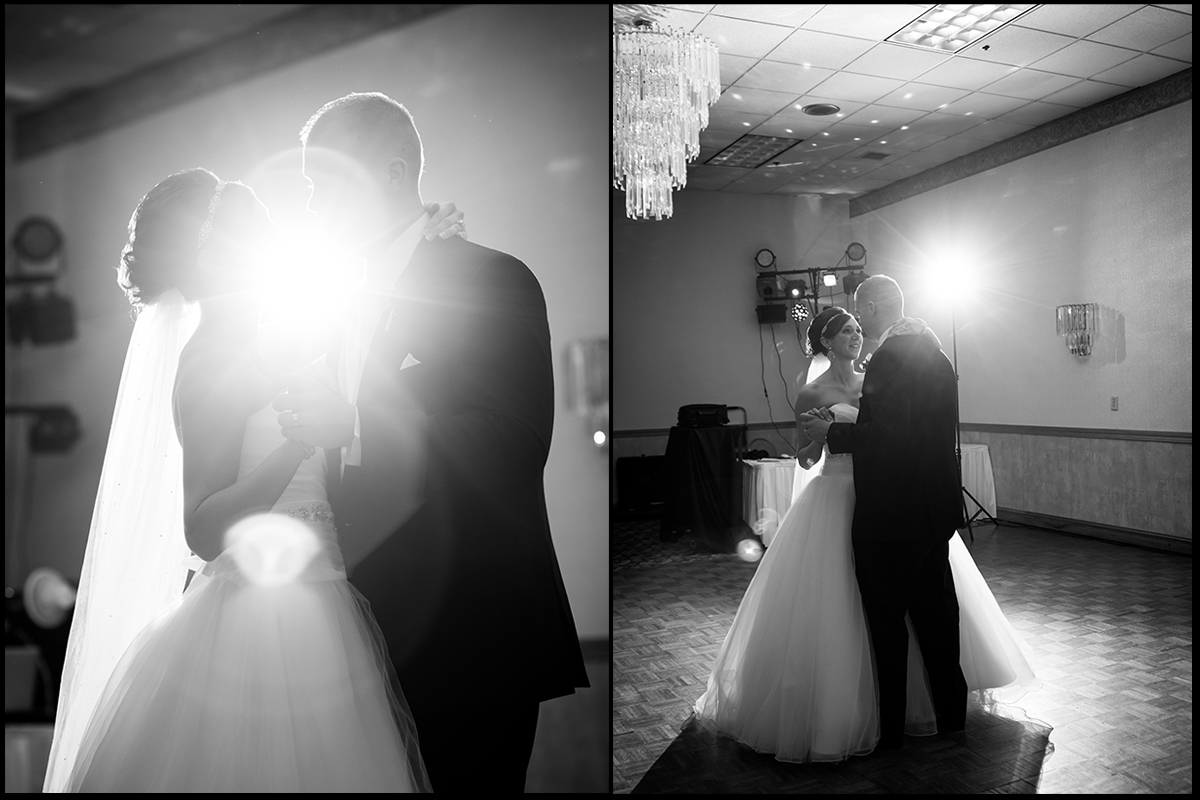 Christine was one of the calmest brides I've known. In the morning, Christine sat back and relaxed, mimosa in hand, while she received the royal treatment from the hair and makeup artists at Dutch Hollow Salon and Spa. After getting into her dress at the church, it was time for Christine to have some fun twirling around in her princess ballgown. Then it was Shane's turn for some portraits with all of his guys. When I peeked in on Christine shortly before the ceremony, I found her lounging in the church's back room, surrounded by her bridesmaids.
Christine and Shane had quite the bridal party! In addition to their 7 bridesmaids and 7 groomsmen and 3 ushers, they also included lots of little ones in the wedding: 3 junior bridesmaids, 2 junior groomsmen, 3 flower girls, and 2 ring bearers. They even named 2 "honorary flower girls," Christine's newborn twin nieces. A few of the children walking down in the procession were quite young. As in incentive to make it all the way down the aisle, Shane had a Pez dispenser full of candy for each of them. And it worked magically! I highly recommend trying this. After all, who doesn't love being bribed with candy? I know I do!
After the ceremony, we were fortunate enough to go to several beautiful locations around Alton for portraits, starting with River View Park. At one point, a drizzly rain began to fall, but it didn't faze Christine or the rest of the bridal party. Soon it cleared up and gave us blue skies with the most beautiful puffy white clouds.
Congratulations, Christine and Shane!
Ceremony: Upper Alton Baptist Church, Alton, IL http://faithfamilyjesus.com/churchprofile.php?ChurchID=121595
Reception: Holiday Inn, Alton, IL http://www.holidayinn.com/hotels/us/en/alton/stlat/hoteldetail
Hair Artist: Wade Gibson, Dutch Hollow, Alton, IL http://dutchhollowmedispa.com/
Makeup Artist: Mirka Figueroa, Dutch Hollow, Alton, IL http://dutchhollowmedispa.com/
Dress: Elegant Brides, Edwardsville, IL http://www.elegant-brides.com/
Bridesmaids Dresses: David's Bridal http://www.davidsbridal.com
Transportation: A1 Limousine Service https://a1limousineservice.com/Alton.html