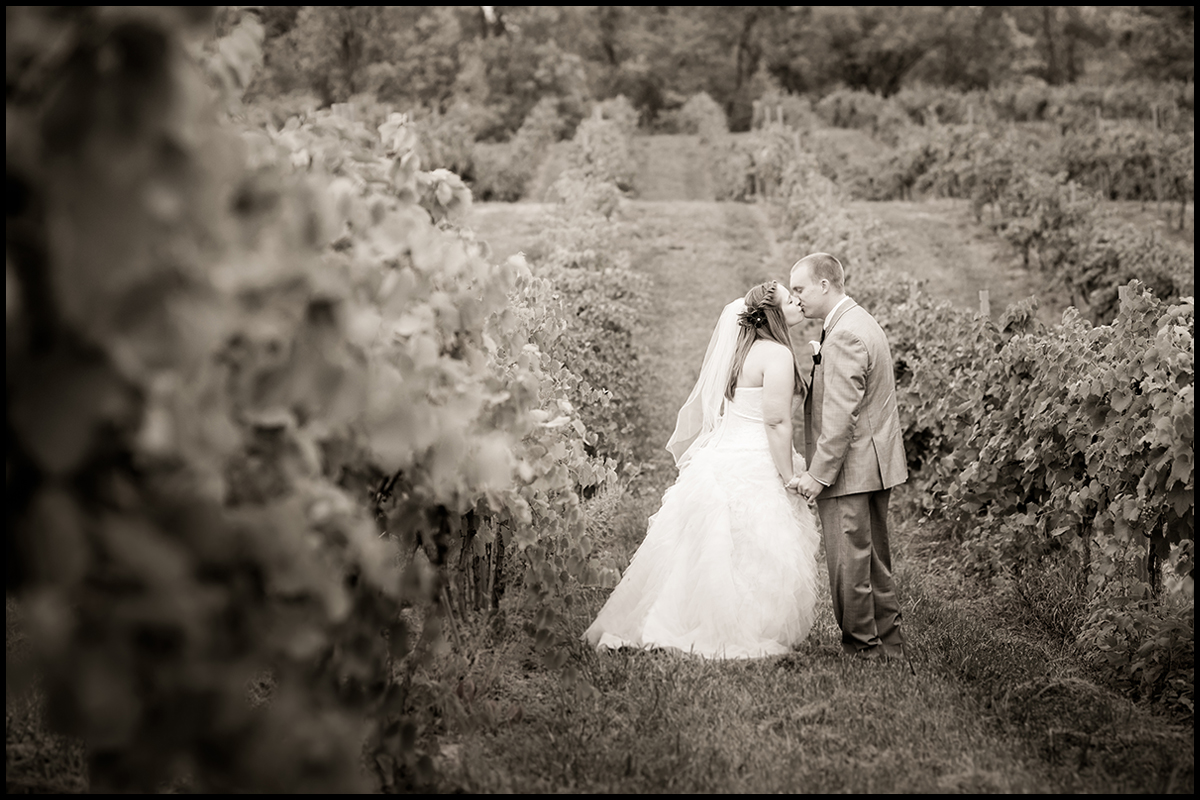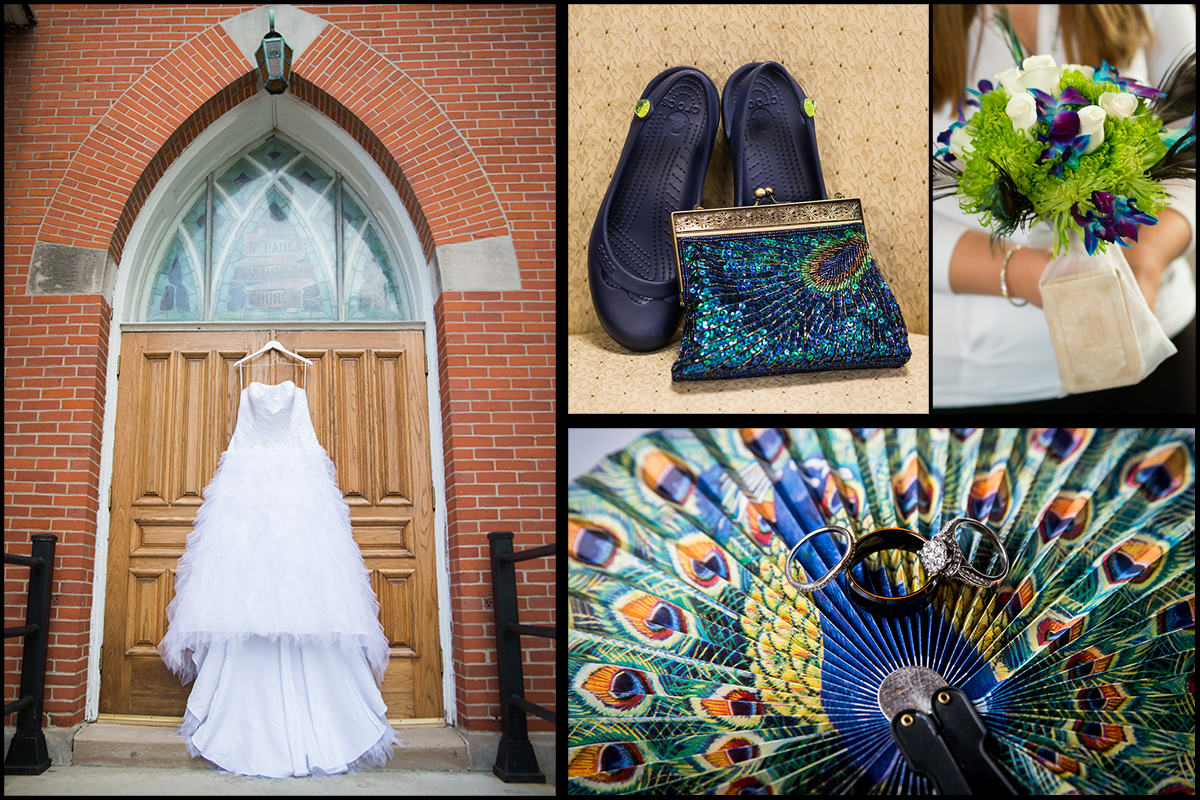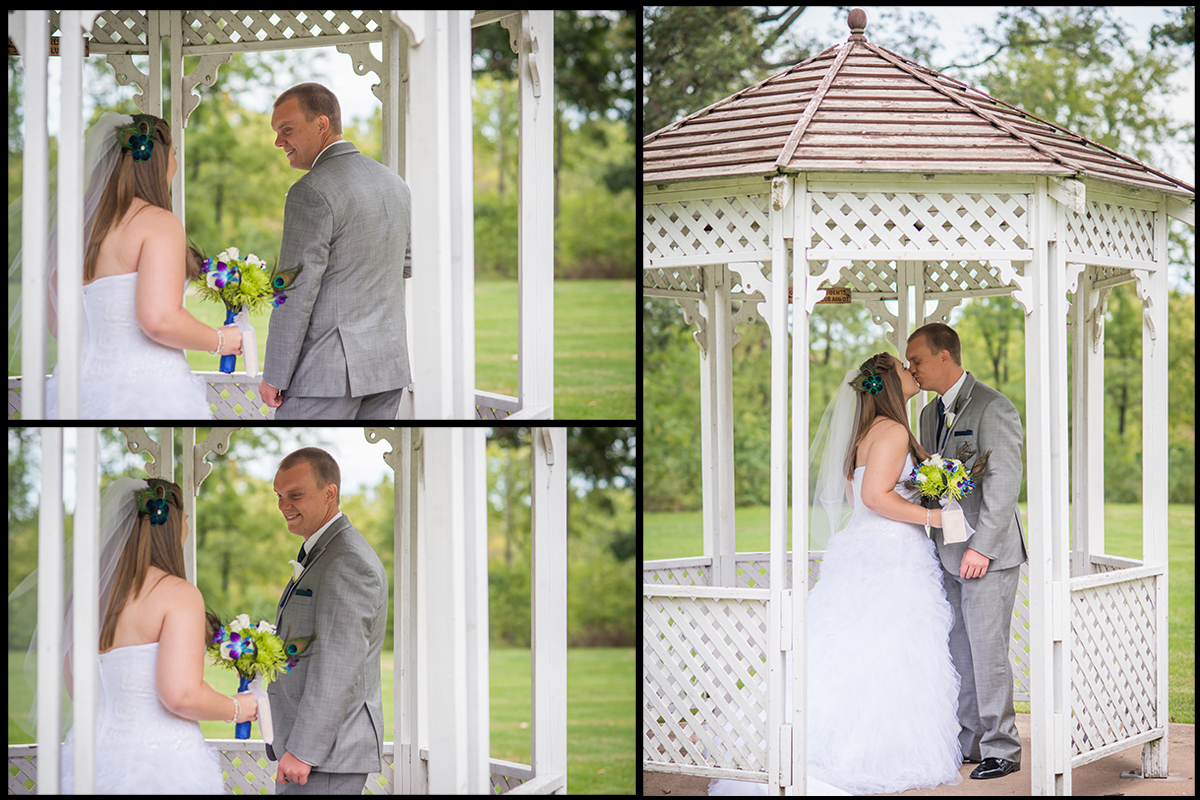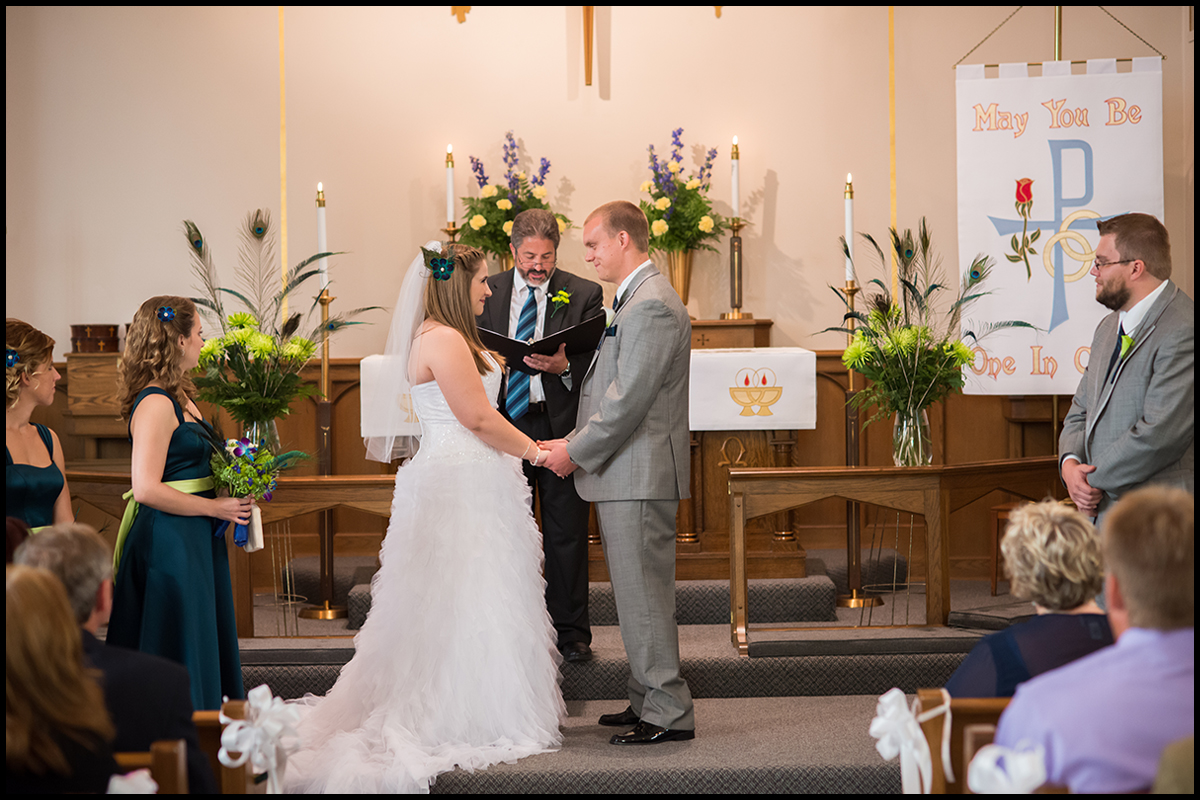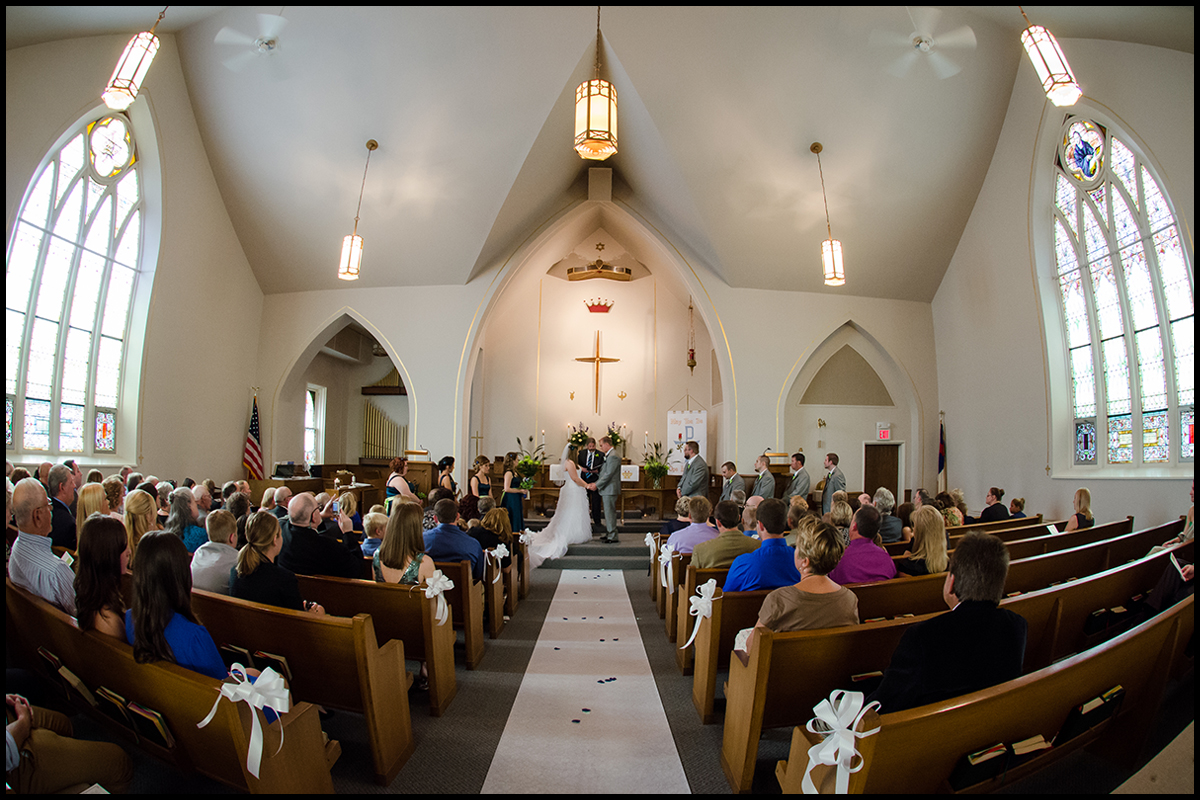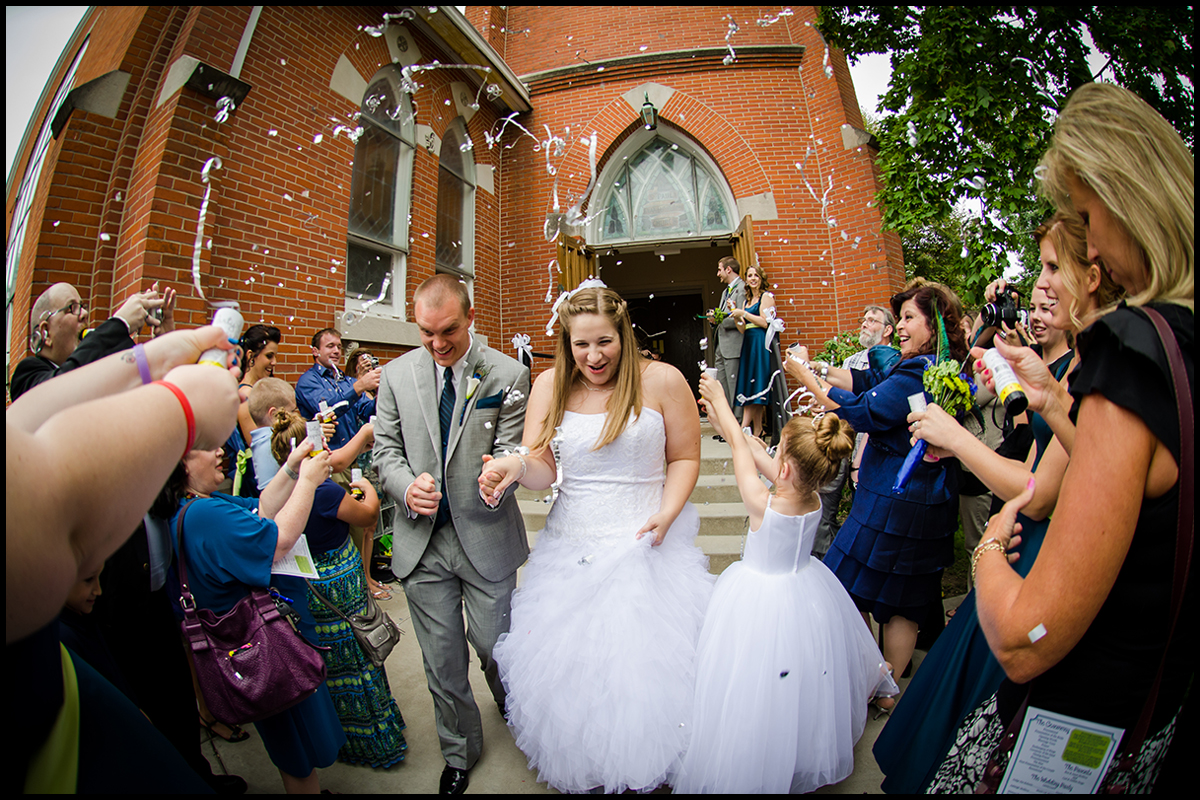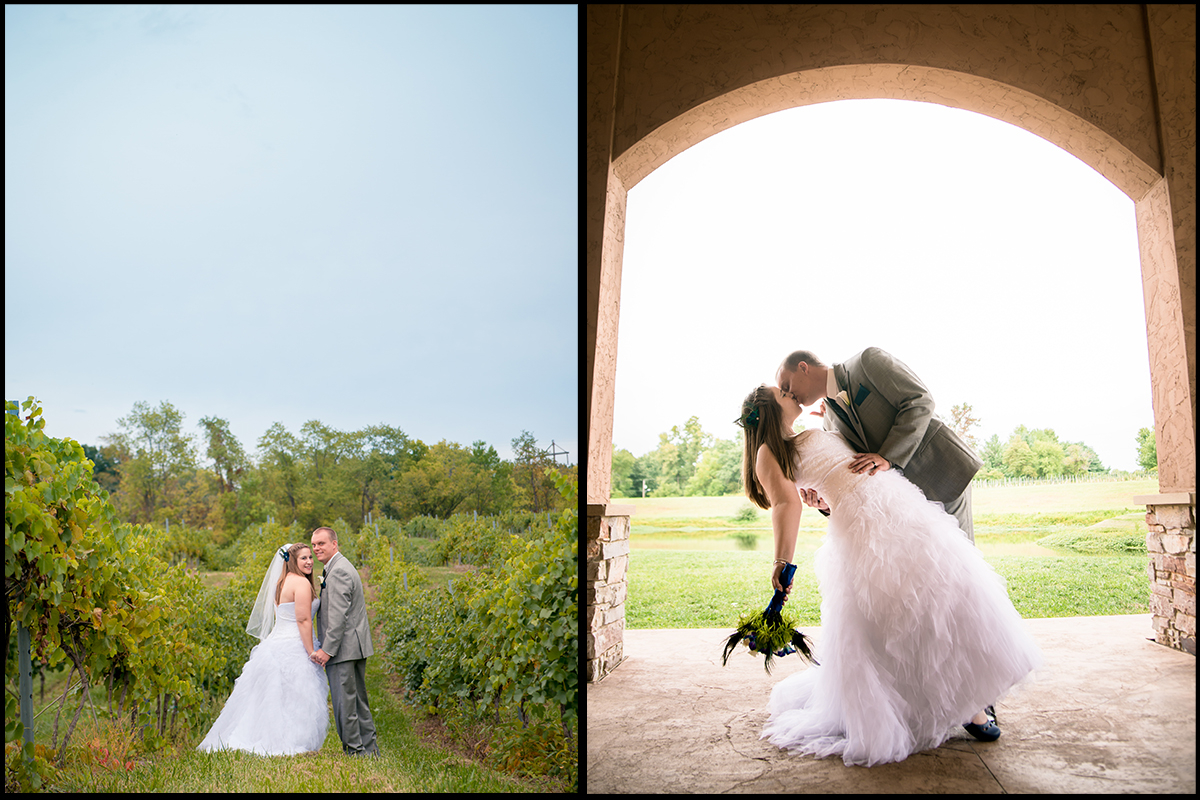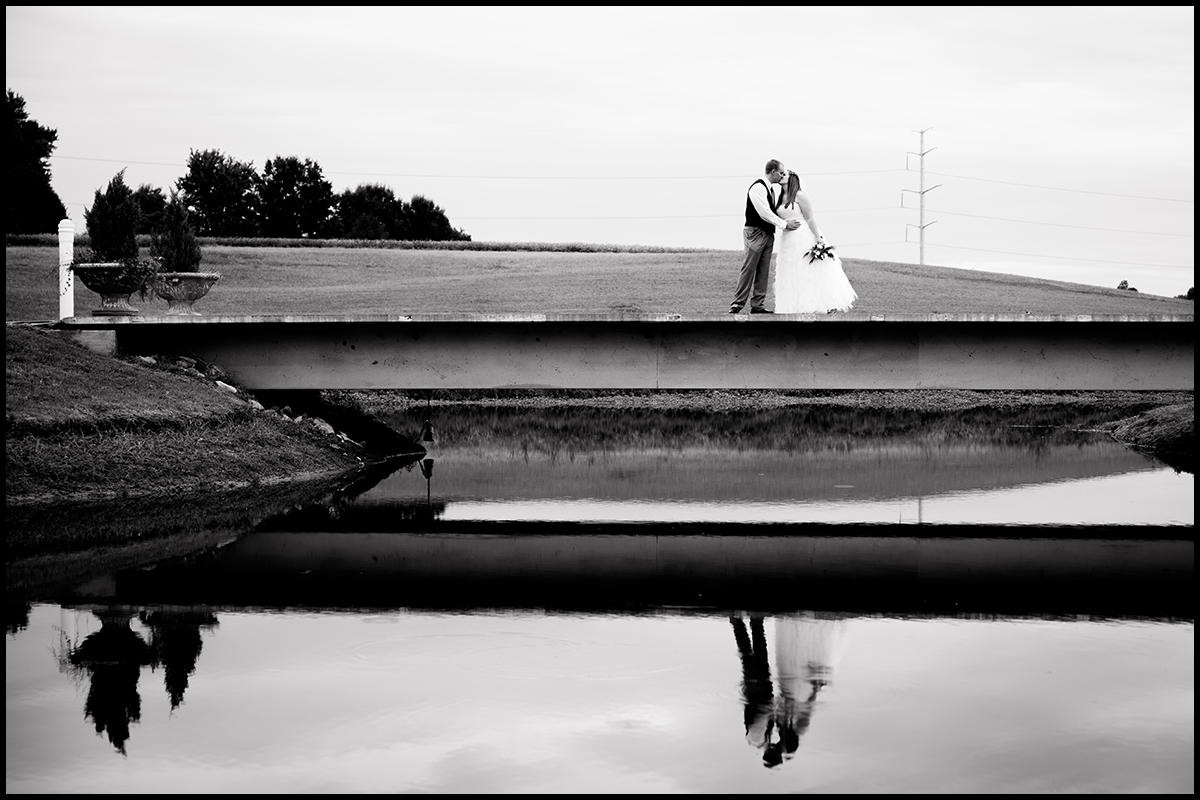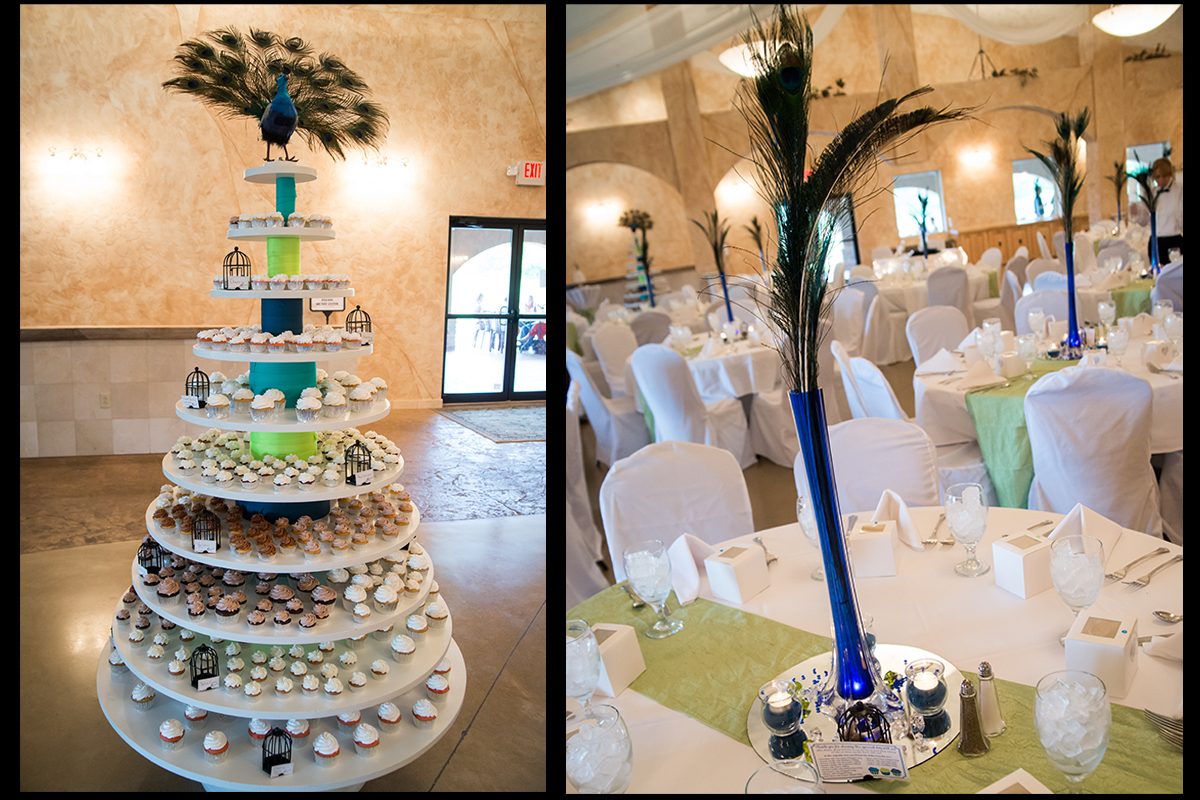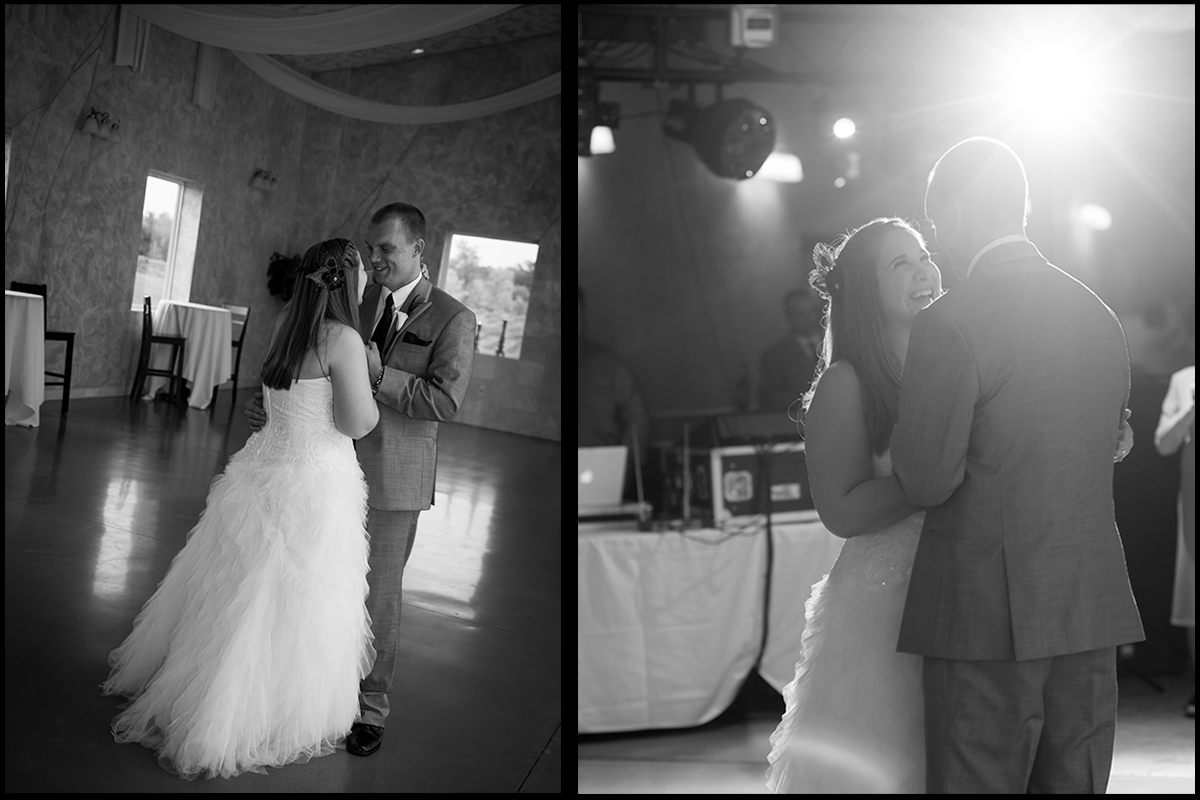 I've been looking forward to Danielle and Greg's wedding for quite some time. I met Danielle early in 2011, while she was interning for our local Chamber of Commerce. After seeing her and Greg together and hearing about their peacock-themed wedding at Villa Marie Winery, I knew their wedding would be fantastic! I spent the next several months of Chamber of Commerce meetings eagerly hearing updates on the rest of her wedding planning. On their "-1 Year Anniversary" we did their engagement session at the Gardens of SIUE and the Edwardsville City Park. As much fun as we had that day, their wedding was phenomenally better!

After getting all dolled up at the church (and stuffing Danielle's dress into the back seat of her sister in law's car), the bridal party headed to Hillsboro's Challacombe Park for Danielle and Greg's first look and some portraits. Although I understand upholding tradition, I love when a couple decides to break tradition and see each other before the ceremony. When Danielle reached the park's gazebo and Greg turned around to see his bride for the first time on their wedding day, they both succumbed to tears of joy.
As they gazed into each other's eyes during the ceremony, Danielle and Greg's love for each other radiated throughout the church. After saying "I do," Danielle was finally able to sign her name into the family heirloom book that she carried on her bouquet down the aisle. For generations, everyone in her family who has gotten married has carried the book and signed it on their wedding day. Well, everyone except for Danielle's mother, Janet…but we won't go into that story. ;-) Another special detail Danielle found for the day was her grandmother's fan, which just so happened to match perfectly with its peacock print.
Congratulations again, Danielle and Greg! And enjoy your new iPad!
(Danielle and Greg were the lucky winners of our iPad Giveaway. )
Ceremony: St. Paul's Lutheran Church, Hillsboro, IL http://stpaulshillsboro.org/
Reception: Villa Marie Winery, Maryville, IL http://www.thevillamariewinery.com/
Floral Designer: Robin's Nest Florals, Etc, Hillsboro, IL http://www.facebook.com/RobinsNestFloralsEtc
Cake Artist: Top Tier Cakes, Hillsoboro, IL http://www.toptiercakesil.com/
Hair Artist: Bridesmaid, Natalie Malawy
Dress Designer: Galina Signature
Bridesmaids Dresses: David's Bridal http://www.davidsbridal.com
Groom and Groomsmen Attire: Men's Warehouse http://www.menswearhouse.com
Transportation: A1 Limousine Service https://a1limousineservice.com/Alton.html