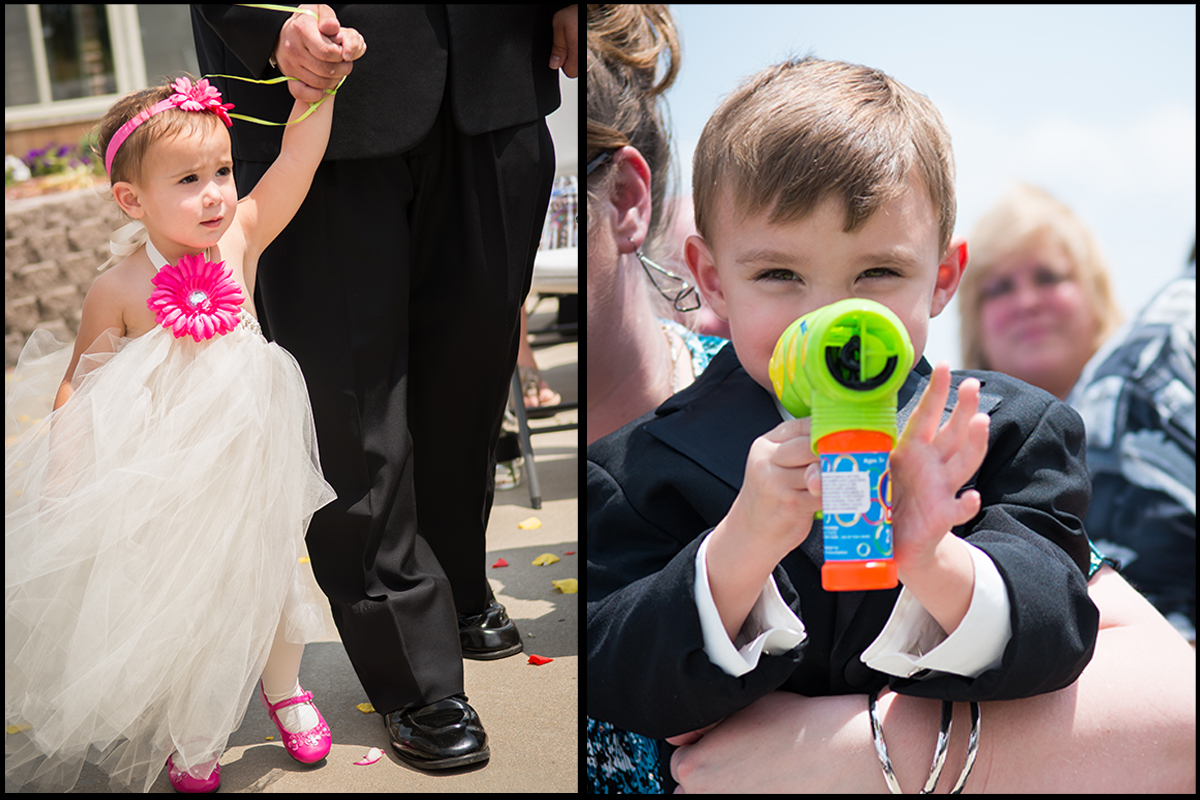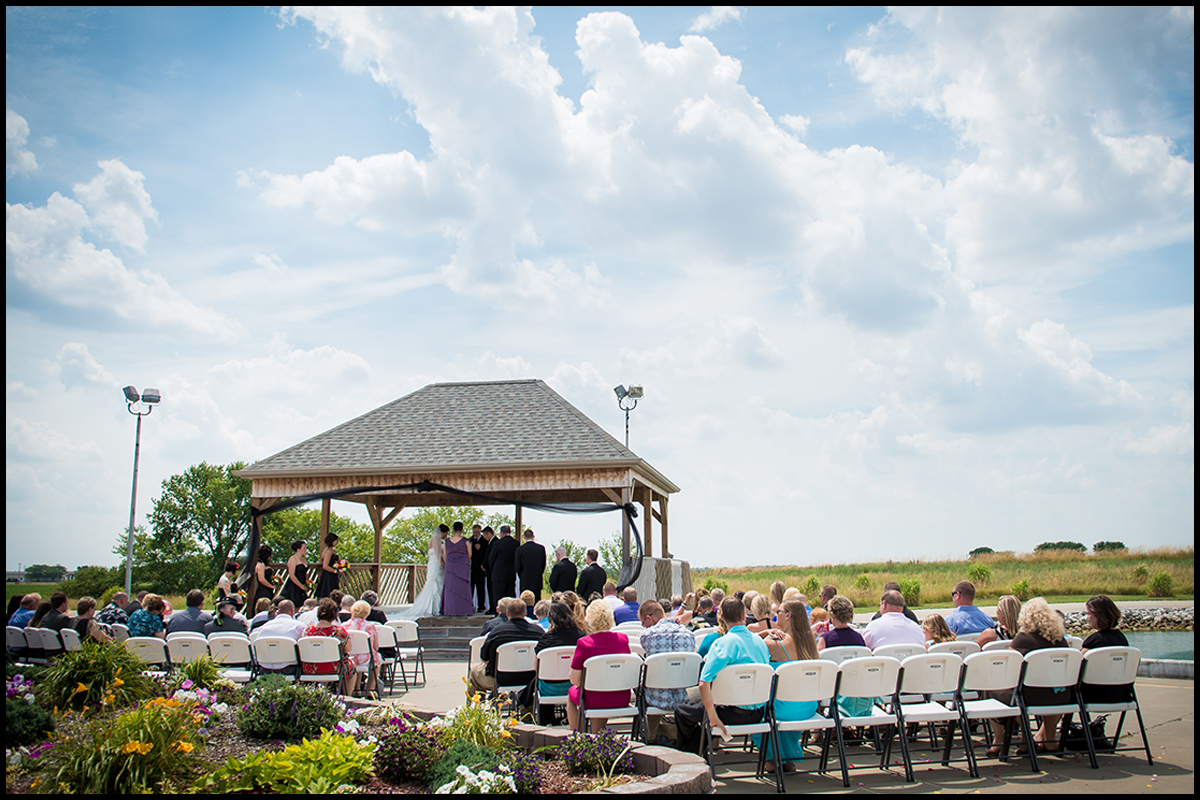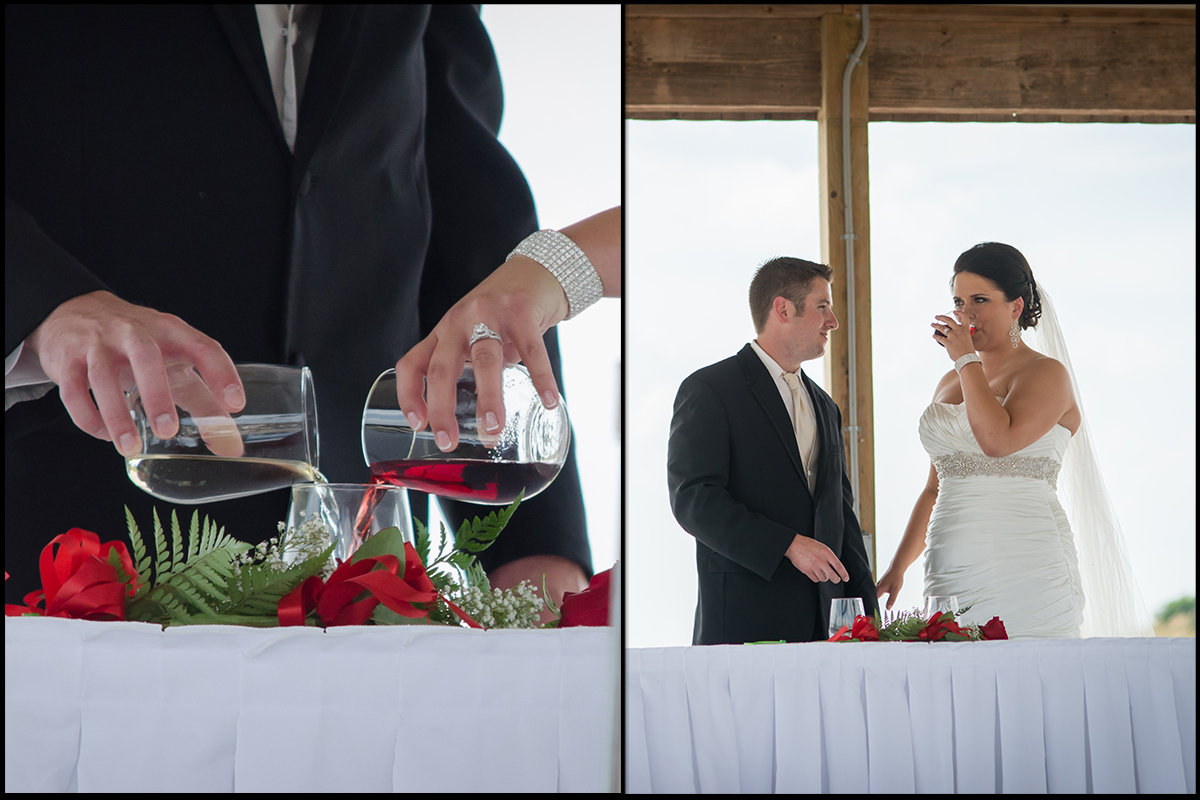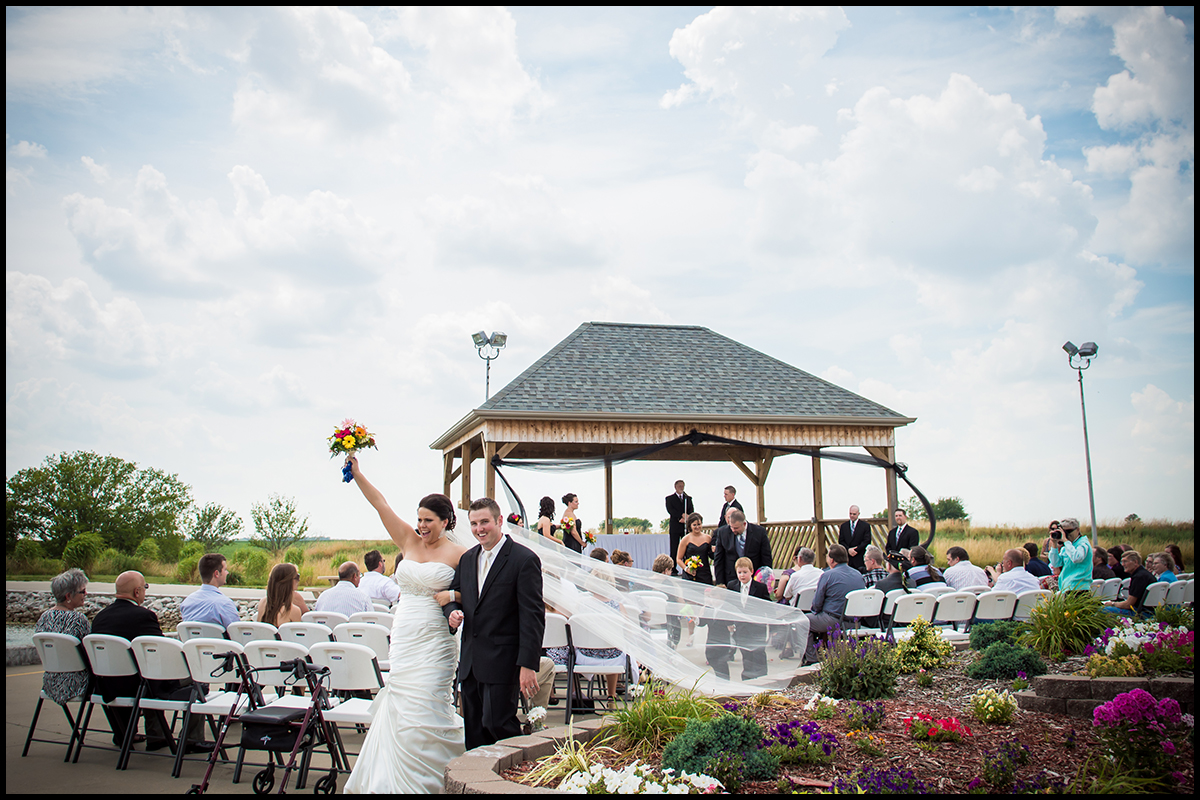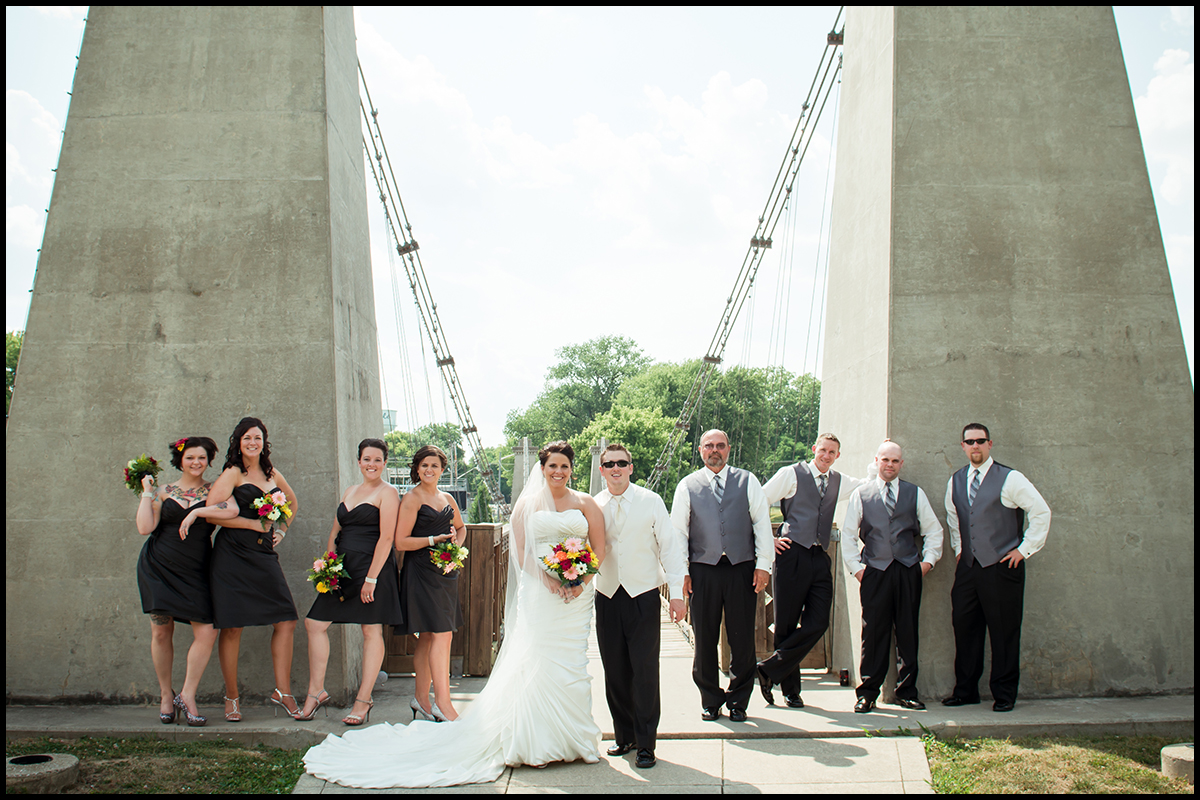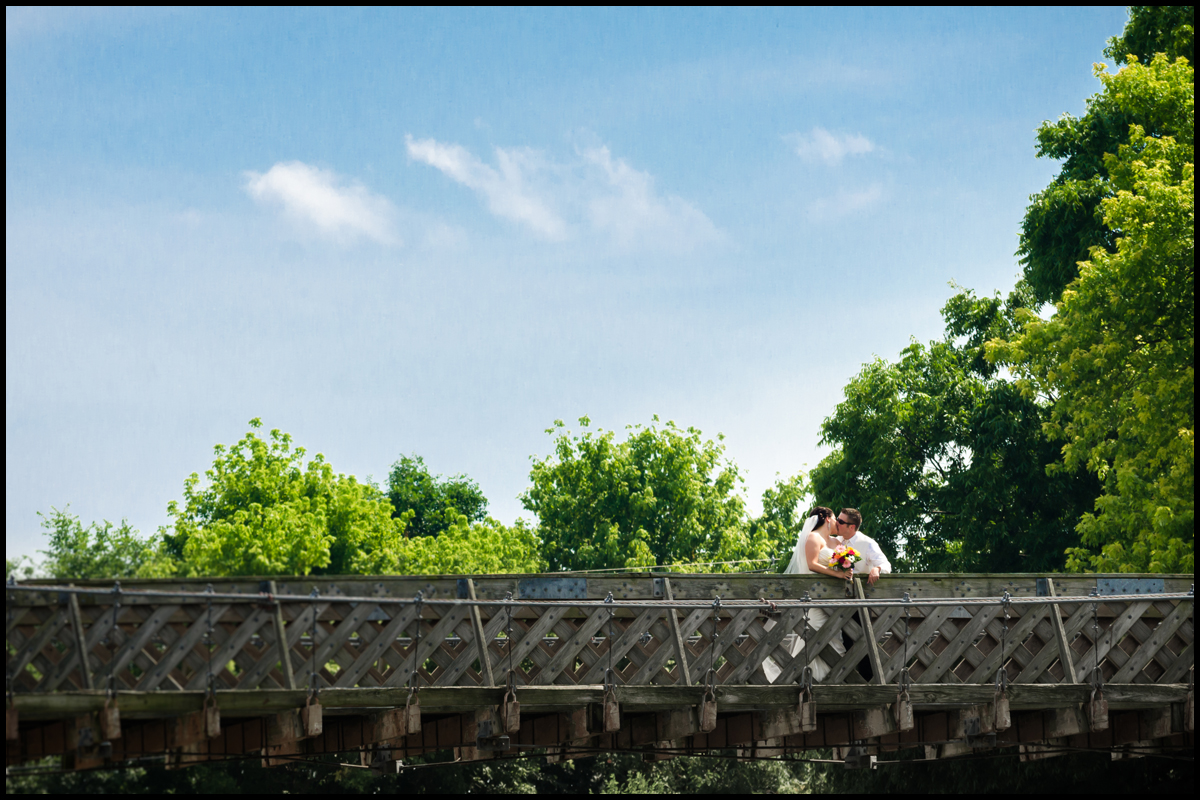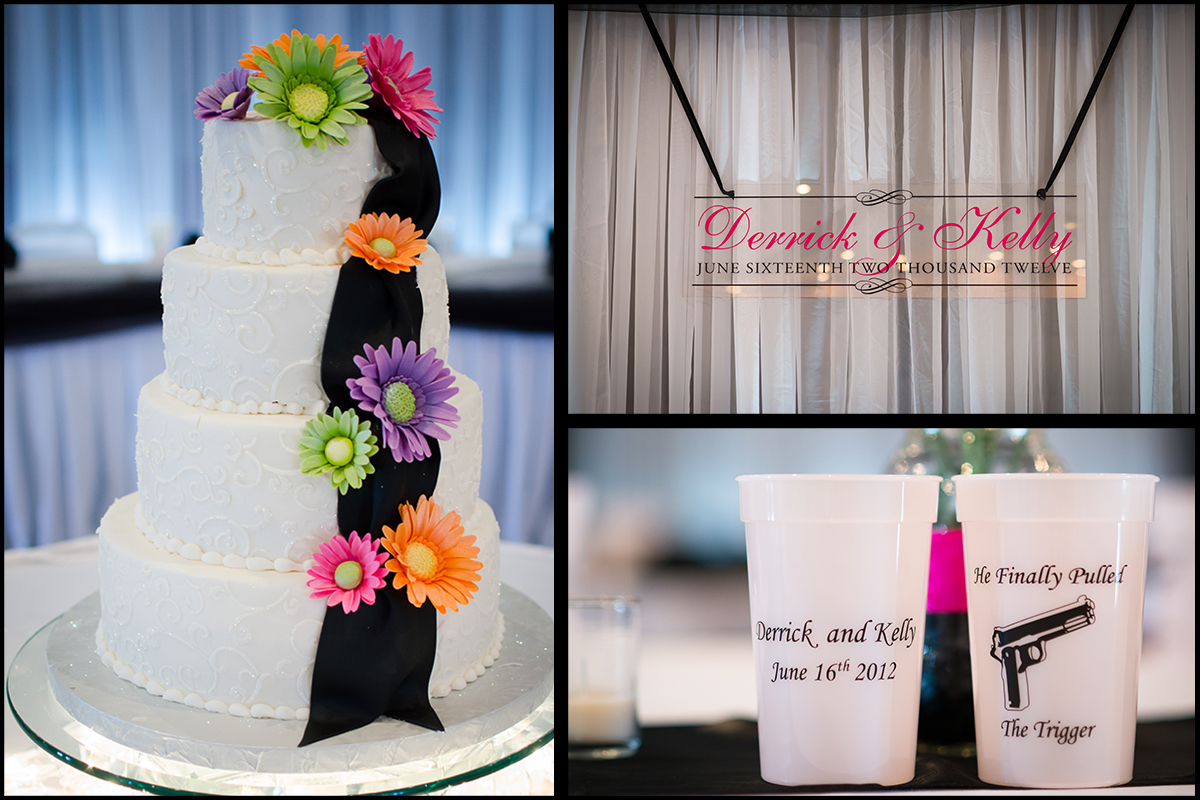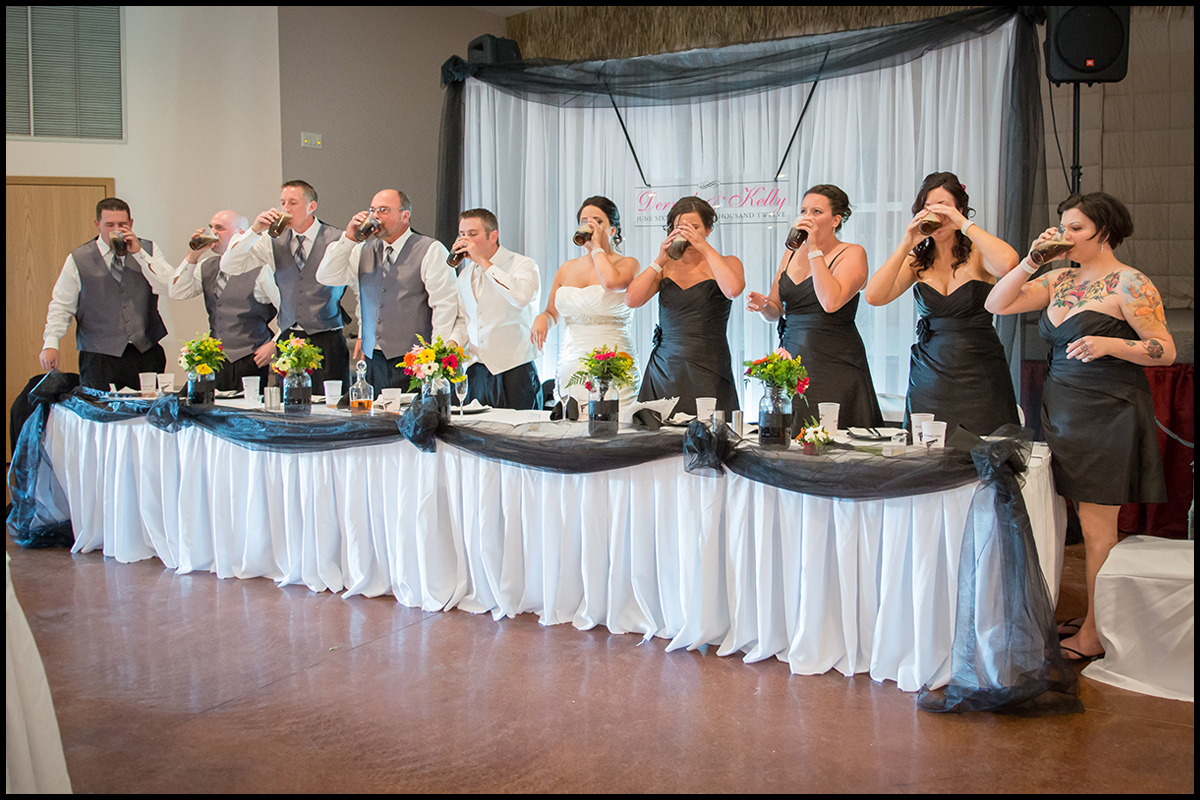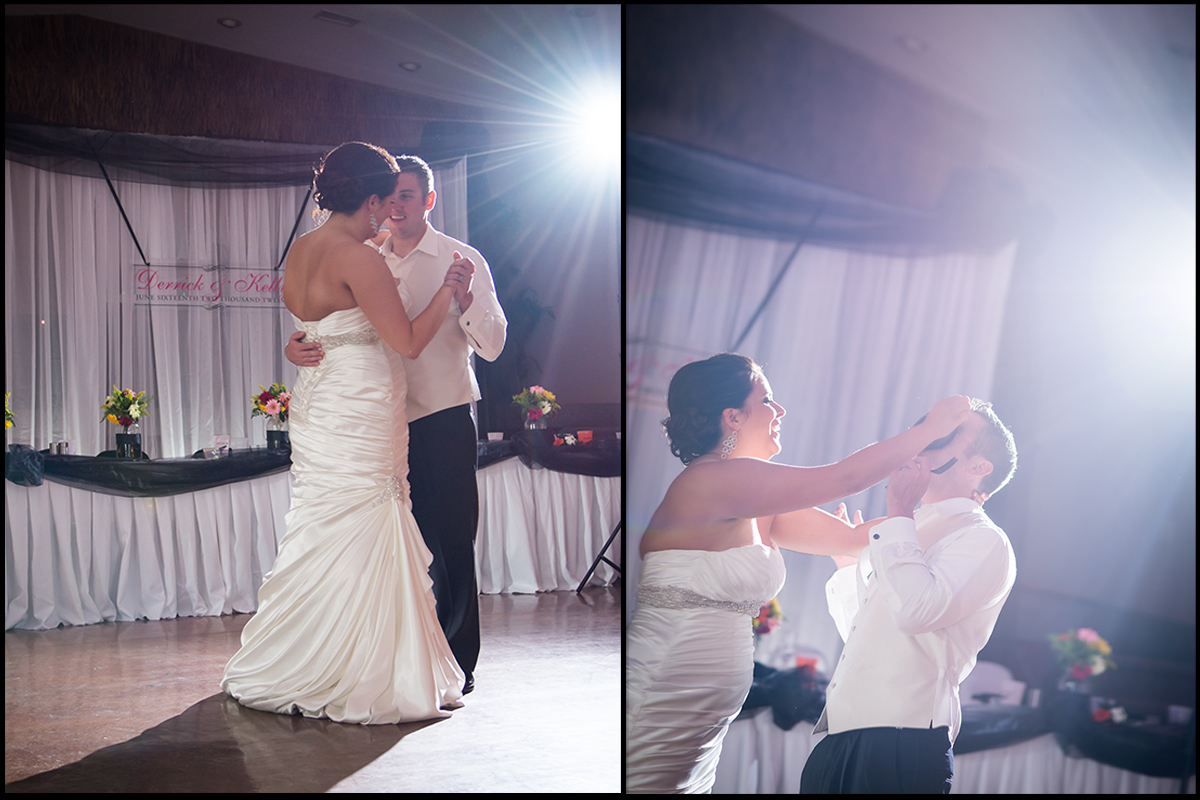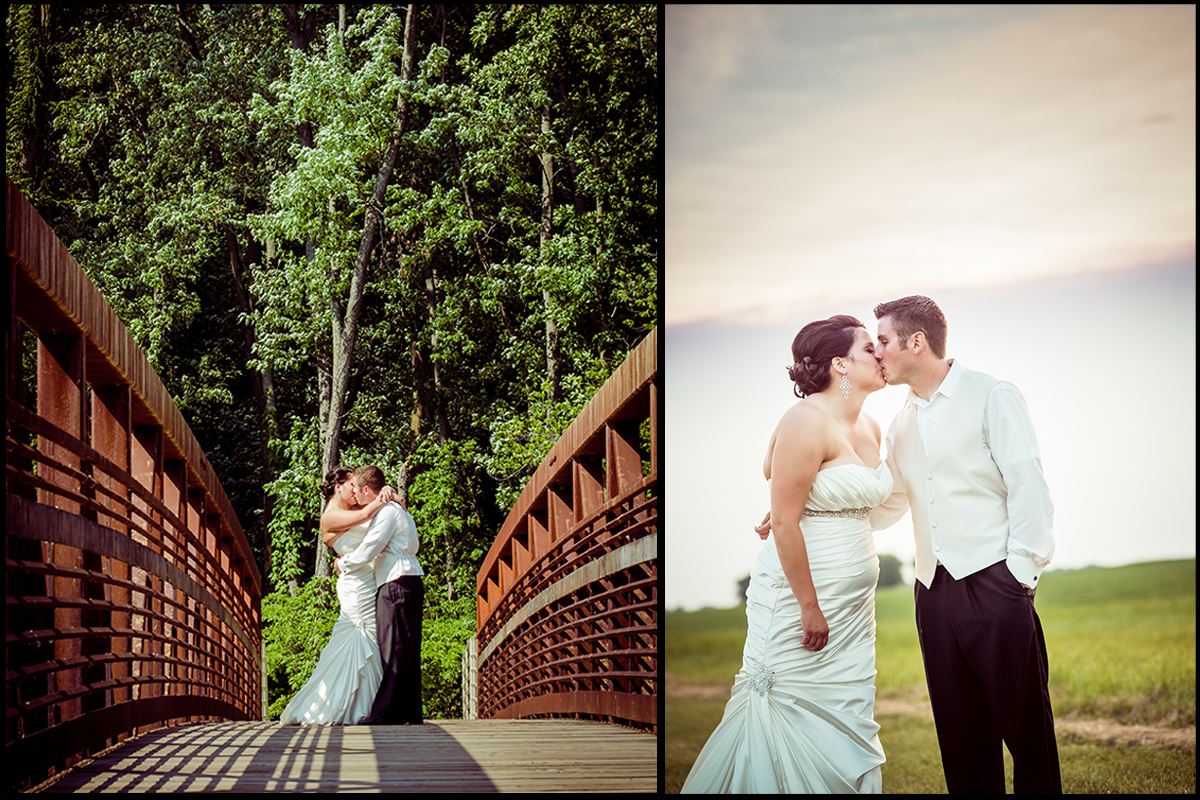 We love getting to work with unique couples. And Kelly and Derrick are definitely not your everyday bride and groom! Their engagement session is a prime example. We met at their favorite pub, McGurk's in Soulard. After loosening up with a few drinks, they were ready for some photos around the pub grounds. We finished off the evening laughing until we cried as Derrick told us some of his hilarious stories over dinner.

Their wedding day turned out to be just as entertaining and non-traditional. The most adorable flower girl wore a tutu and the ring bearer wielded a bubble gun. Derrick's dad served as his best man, and Kelly's mom gave her away. They had beautiful skies for their outdoor ceremony, even if it was a bit hot and windy. Another unique touch was a wine ceremony, in lieu of a unity candle or sand ceremony.
The bridal party went to the General Dean Suspension Bridge at Carlyle Lake for some portraits after the ceremony, where the girls danced around in the shade and even made the guys form a pyramid. After cooling off at the Flamingo Bar, it was back to Bretz Winery for more partying. The toasts consisted of the entire bridal party doing Irish Car Bombs after each speech.
Kelly and Derrick surprised us again during their first dance as husband and wife. In the middle of the song, they made their way over to the edge of the dance floor for a piece of cake, which Kelly then proceeded to smash in Derrick's face. All sorts of entertainment continued with a night full of dancing, including a dance-off between Kelly and one of the groomsmen.
Kelly and Derrick, congratulations again and we wish you all the best!
Ceremony: Bretz Wildlife Winery, Carlyle, IL http://www.wildlifelodgeandwinery.com/
Reception: Bretz Wildlife Winery, Carlyle, IL http://www.wildlifelodgeandwinery.com/
Floral Designer: Mioux Florist, Breese, IL http://www.mioux.com/
Cake Artist: Patty Cakes, Highland, IL http://www.pat-t-cakes.com/
Hair Artist: Salon Beaux Cheveux, Highland, IL
Dress: Elegant Brides, Edwardsville, IL http://www.elegant-brides.com/
Bridesmaids Dresses: Elegant Brides, Edwardsville, IL http://www.elegant-brides.com/