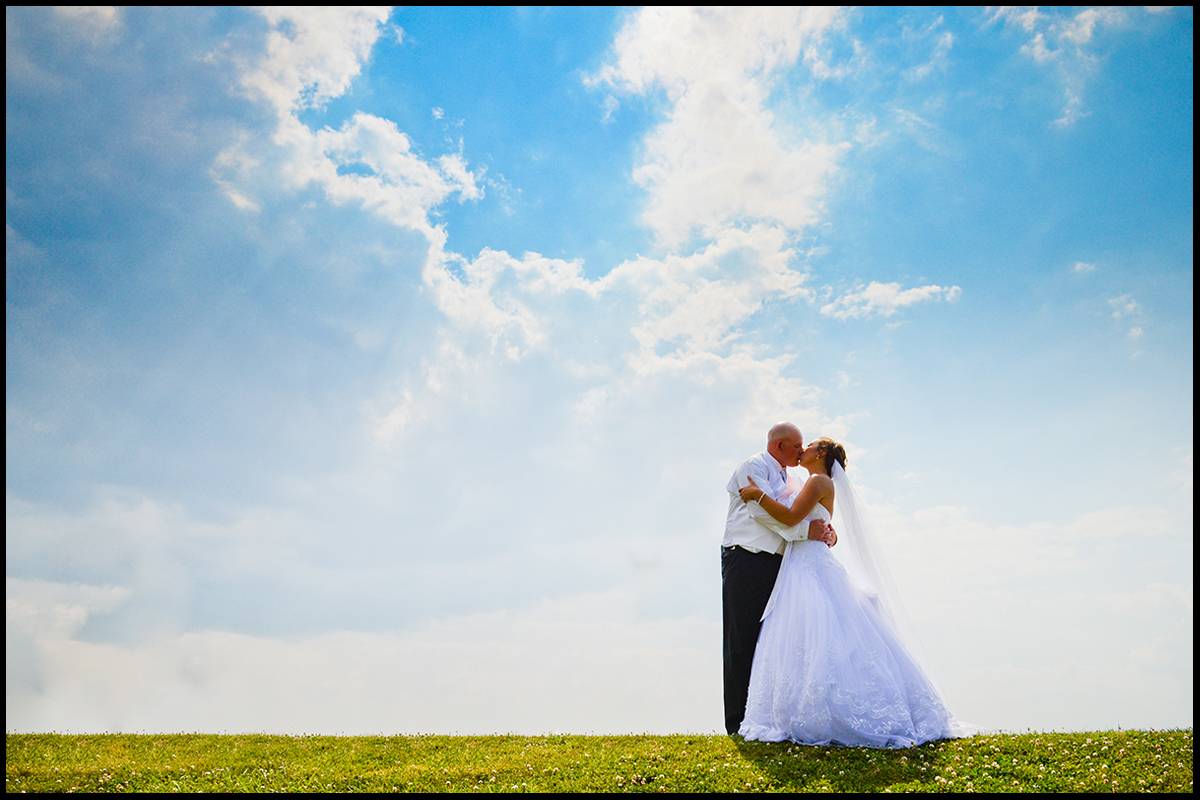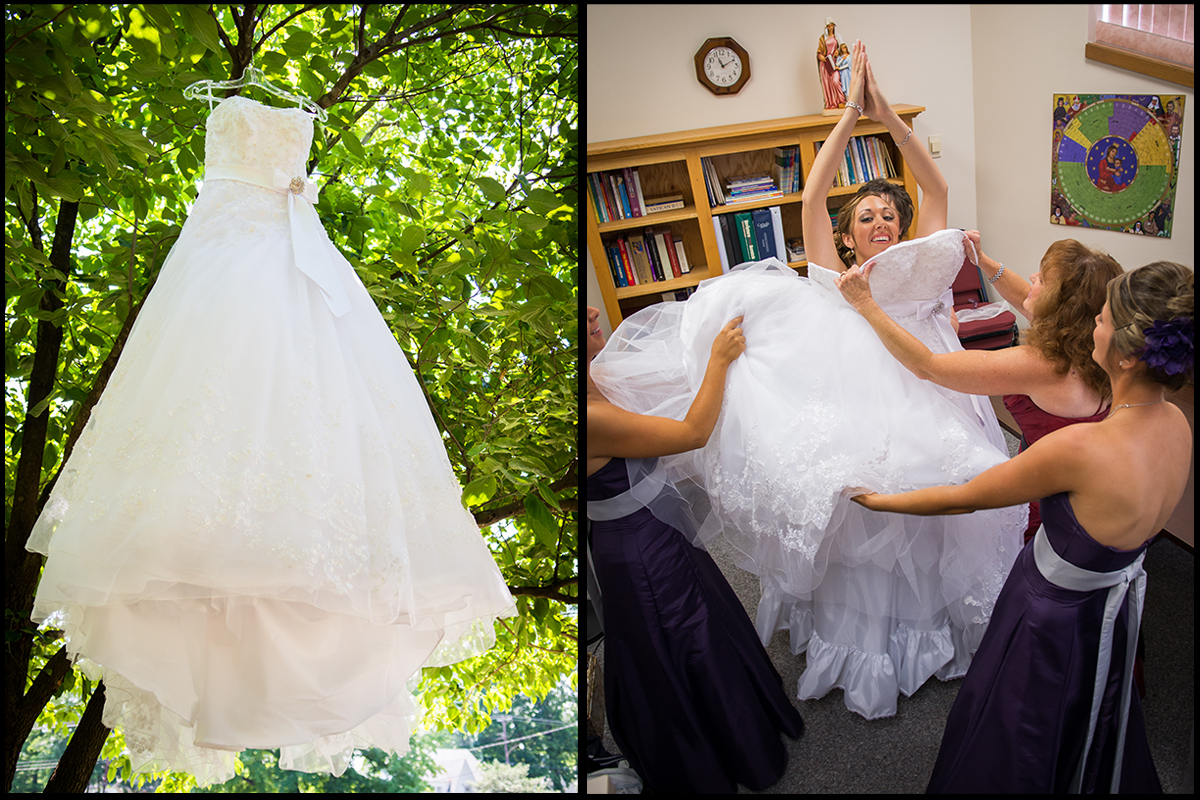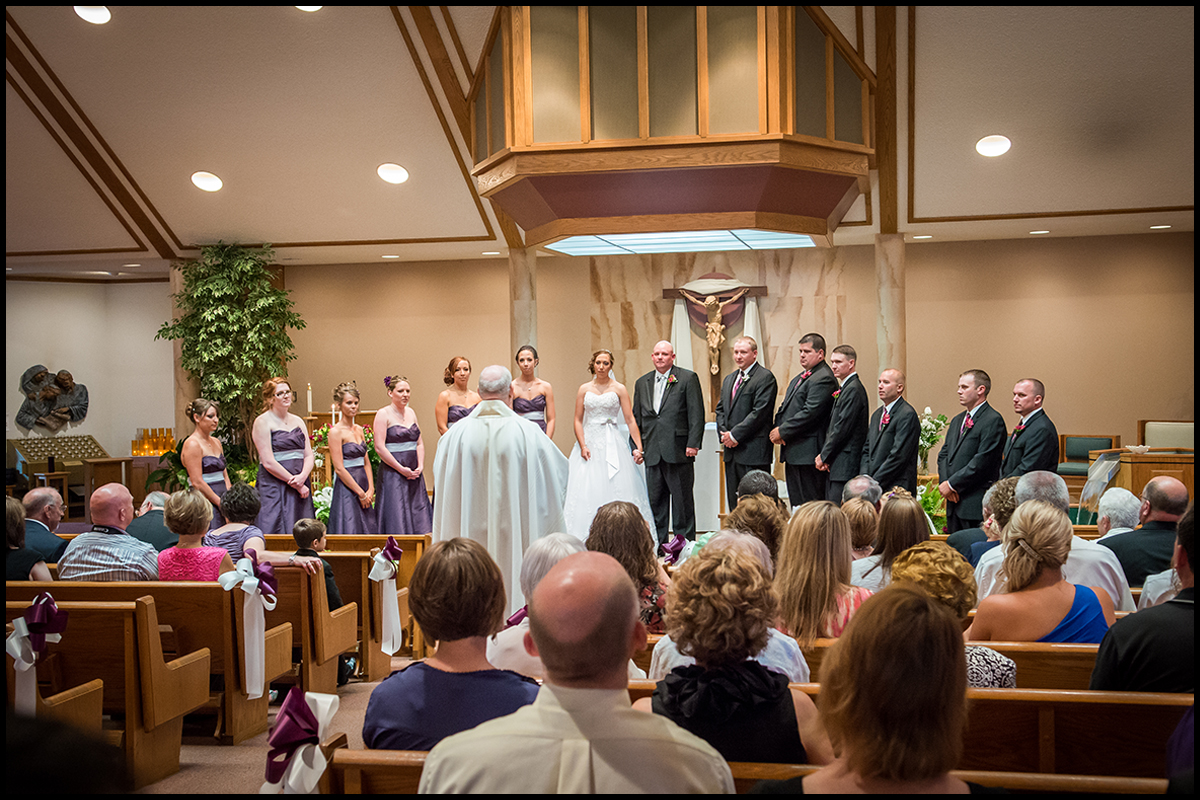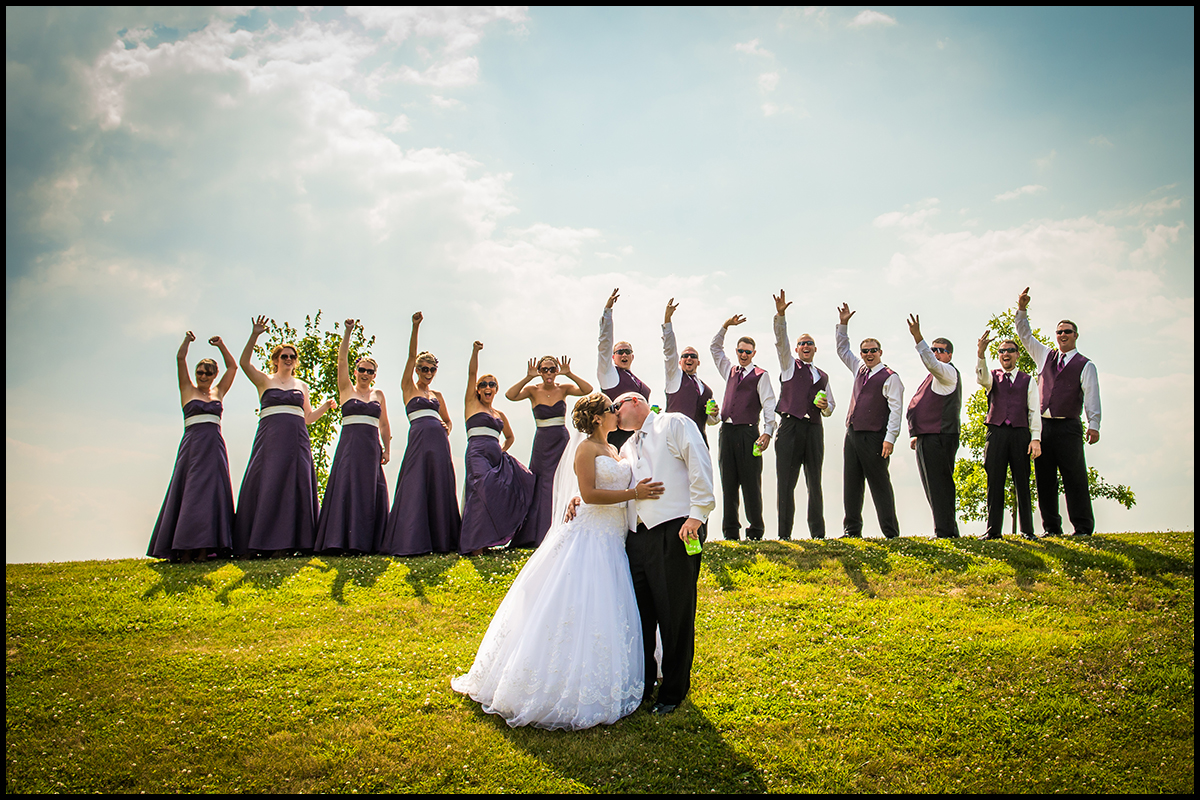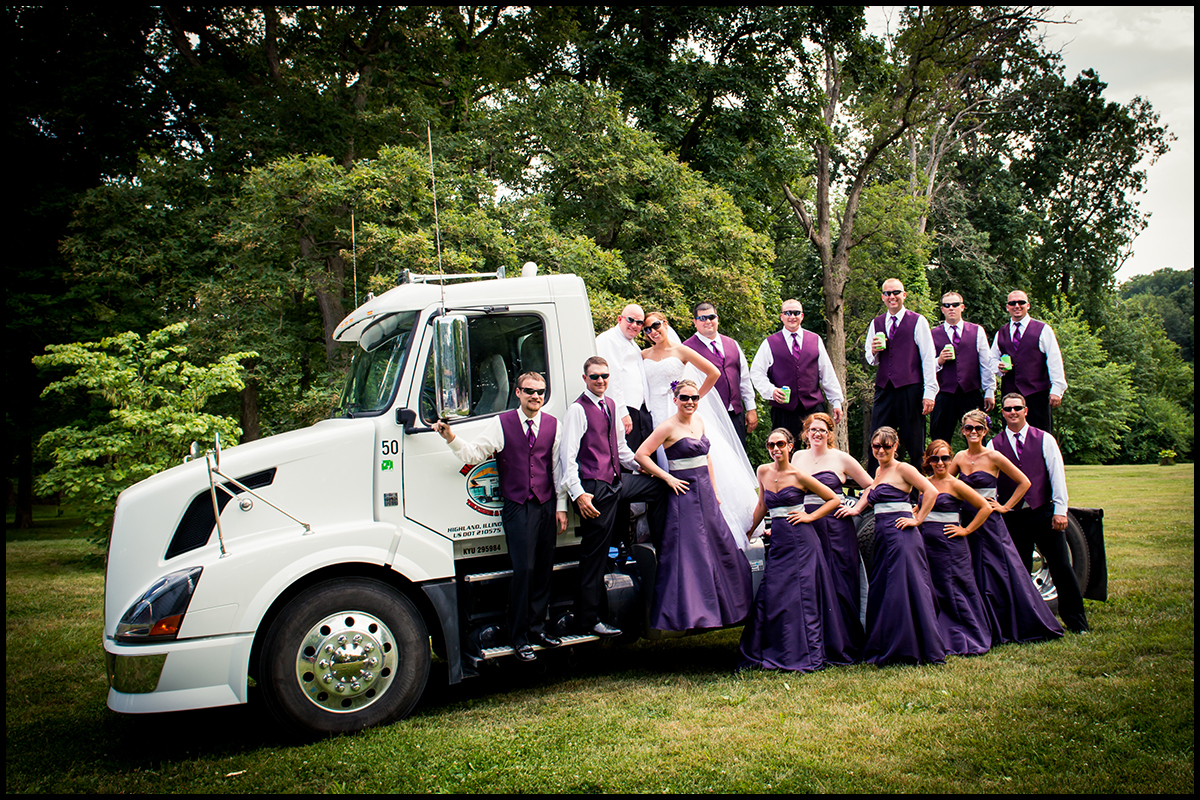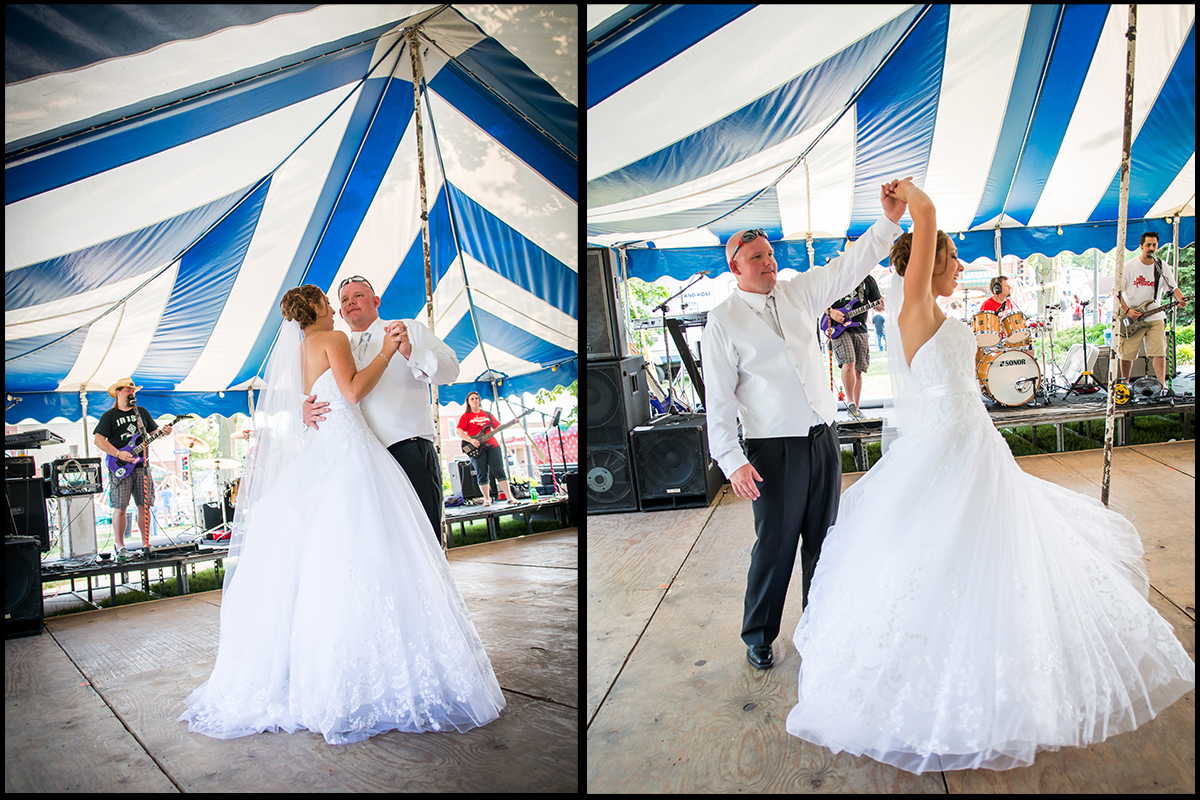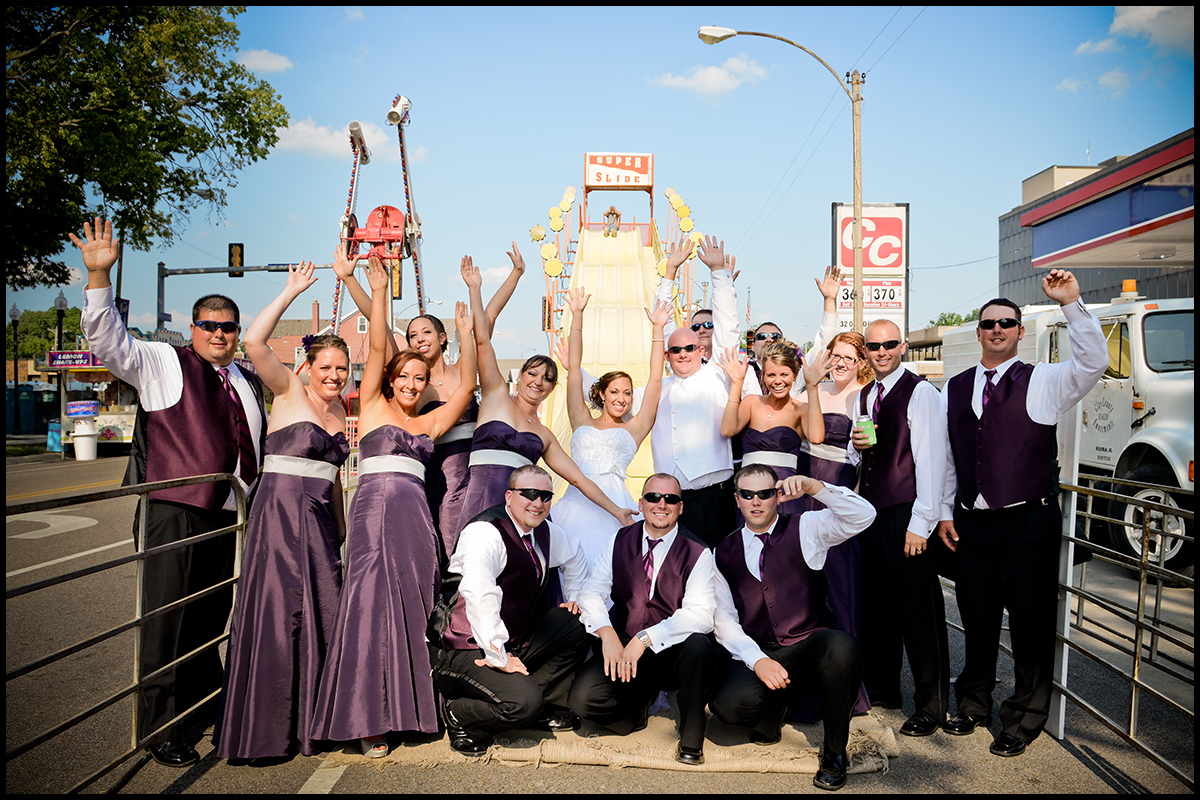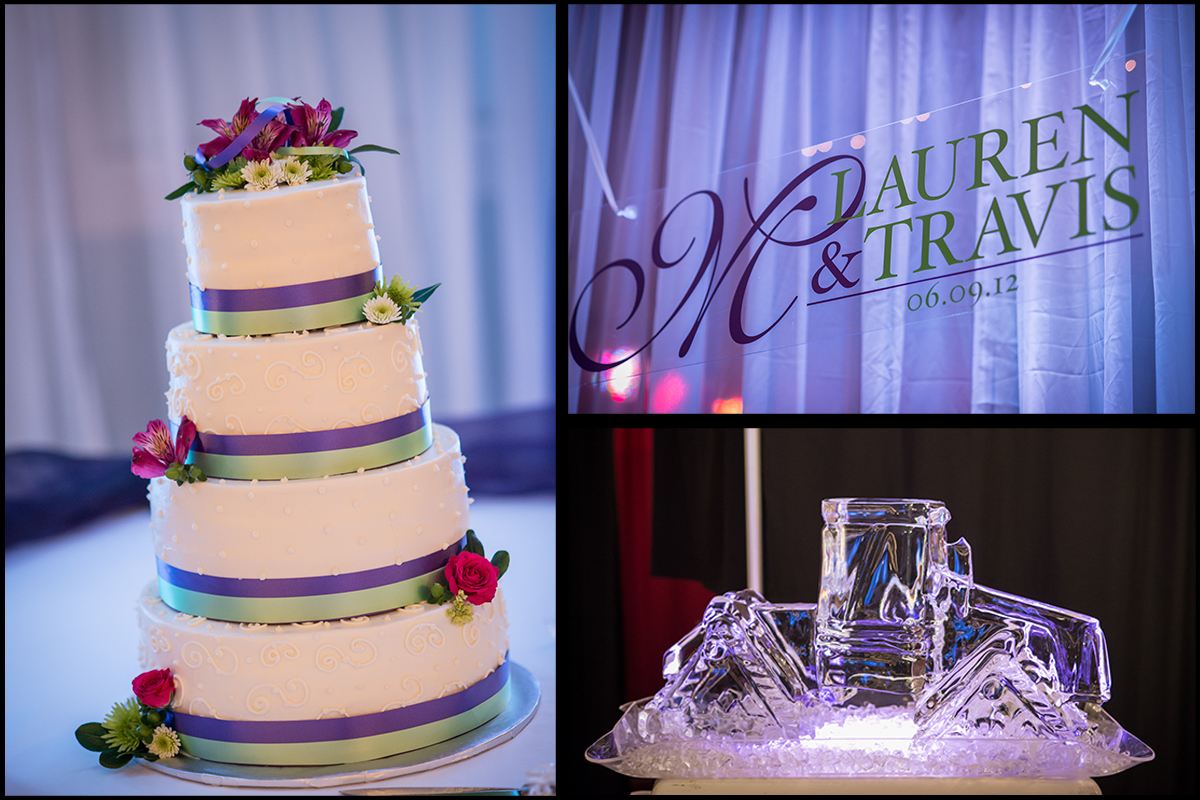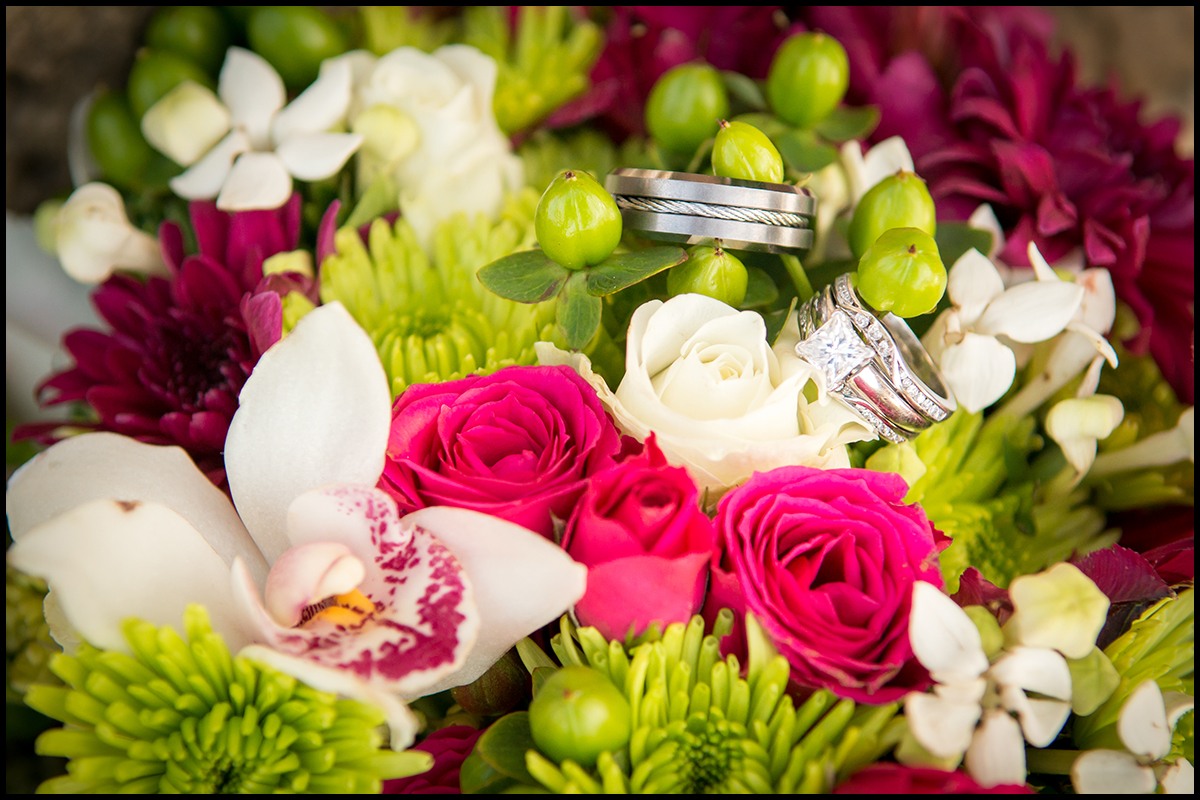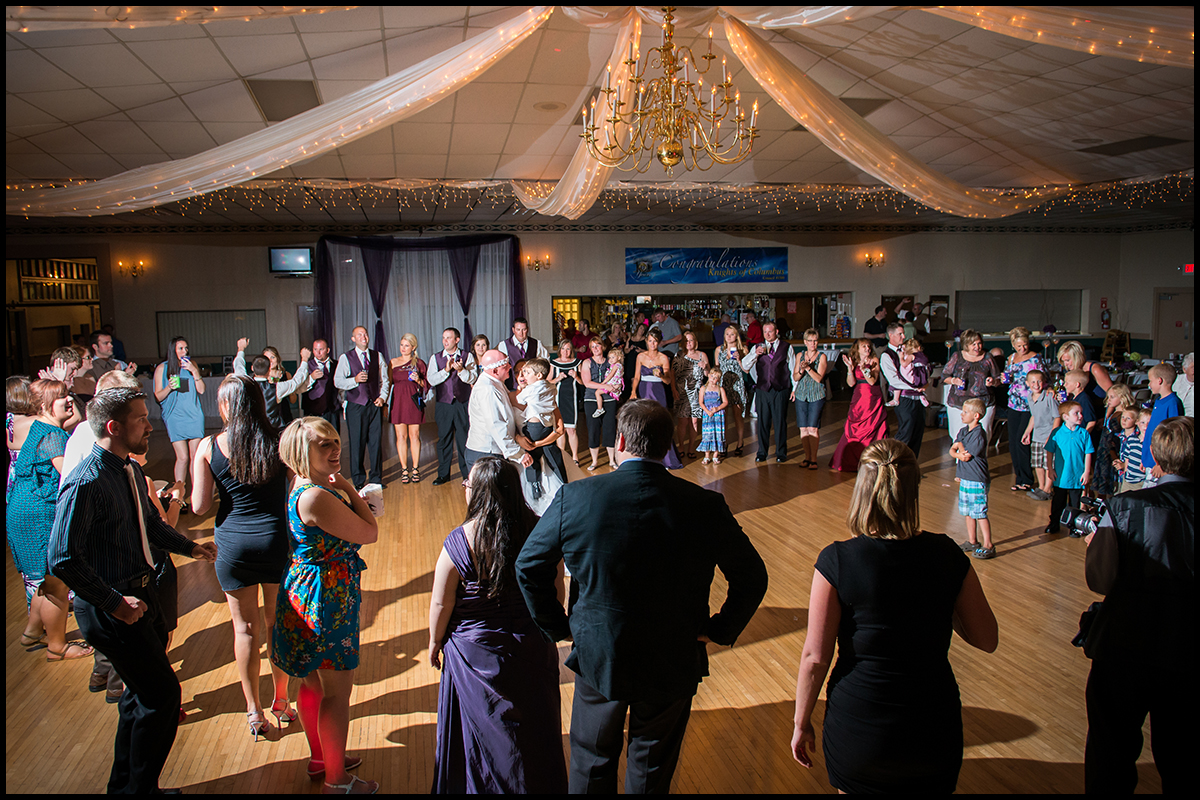 Travis and Lauren's wedding day was a day of fun and celebrating. After a traditional Catholic mass, Lauren and Travis hopped on a party bus with their bridal party and went to Tri-Township Park in Troy for a few photos. Next stop was Silver Lake Park in Highland, where Travis' brother, Tyler, had arranged to surprise Travis with the family company's truck for some more photos.
After that was a definite first for me…the bride and groom decided to crash Switzer Fest in downtown Highland, where they had their first official dance as husband and wife. Lauren and Travis continued to stroll through the festival with their entourage, enjoying the live music, a funnel cake, and even the Super Slide!
Then it was time for their own party, full of personal details including a tractor ice sculpture and their names and monogram on the front doors, above the head table and even on the dance floor. When it came time for the speeches, the couple's siblings all took different approaches. Tyler gave Travis a gift so that he'd never forget his wedding date, Kristi gave an emotional speech that brought Lauren to tears, and Rachel finished by "rick rolling" Lauren and Travis. The couple danced the night away with their son Devin to live music of the country-rock band, The Glendale Riders.
Congratulations again, Lauren and Travis! And may the words of Rick Astley always prove true for you.
"Never gonna give you up
Never gonna let you down
Never gonna run around and desert you
Never gonna make you cry
Never gonna say goodbye
Never gonna tell a lie and hurt you"
Ceremony: St. Jerome's Catholic Church, Troy, IL
Reception: Knights of Columbus, Highland, IL
Floral Designer: Town and Country, Breese, IL http://www.townandcountrybreeseil.com/
Hair Artist: Eclipse Salon and Spa, Lebanon, IL
Makeup Artist: Eclipse Salon and Spa, Lebanon, IL
Dress: Blushing Bride, Fairview Heights, IL http://www.blushingbrideshop.com/
Bridesmaids Dresses: Blushing Bride, Fairview Heights, IL http://www.blushingbrideshop.com/
Band: The Glendale Riders http://www.theglendaleriders.com/
Transportation: Ultimate Party Bus, Breese, IL http://www.ultimatepartybusrentals.com/