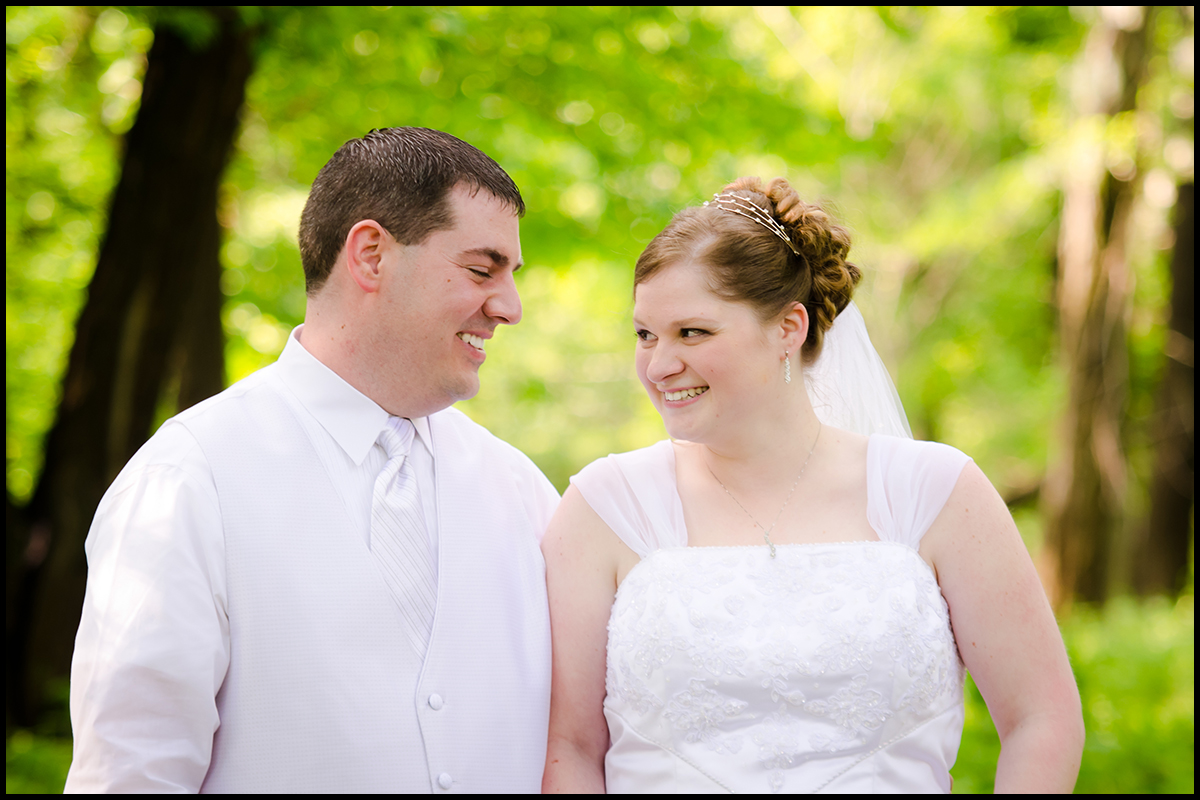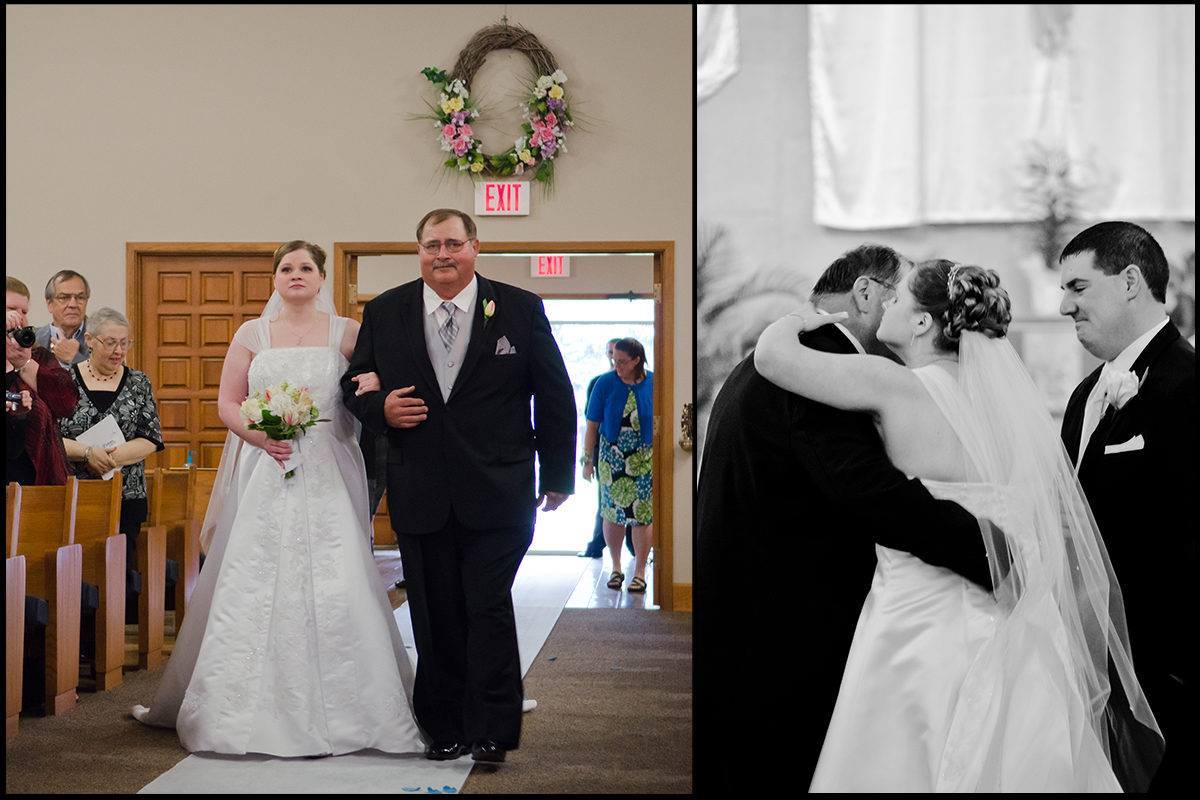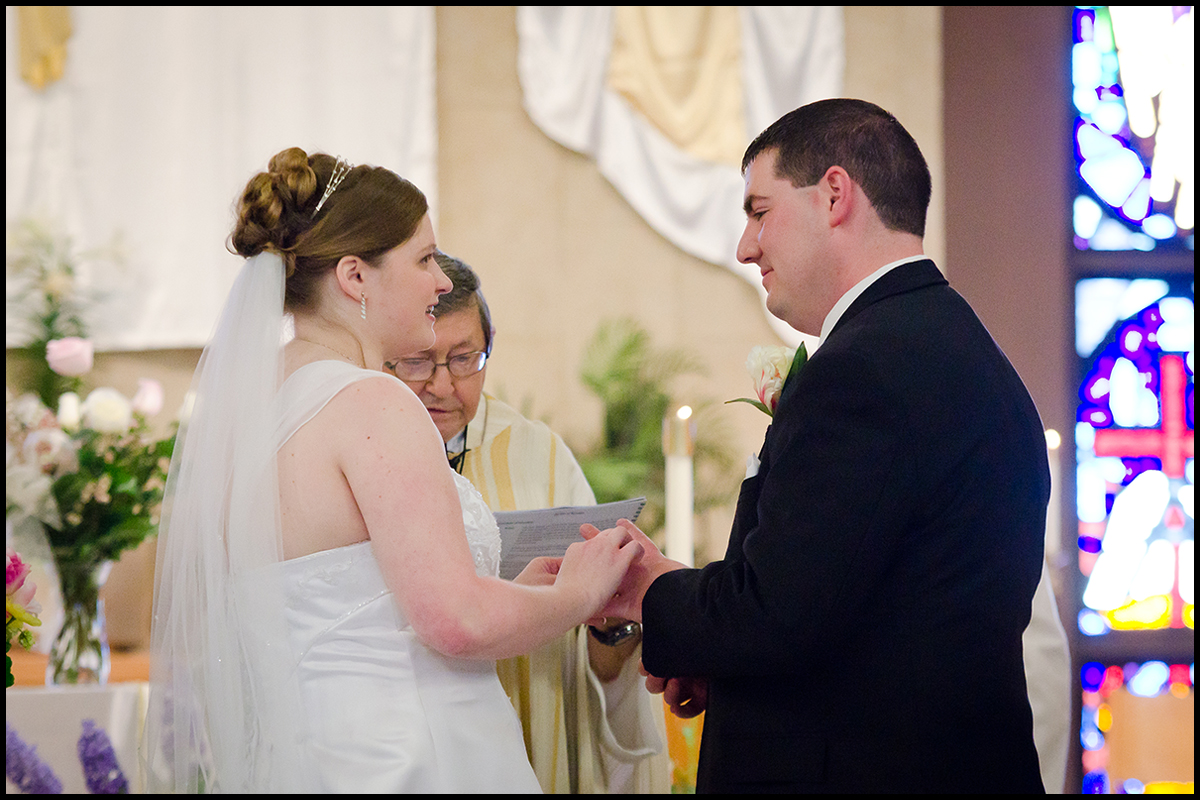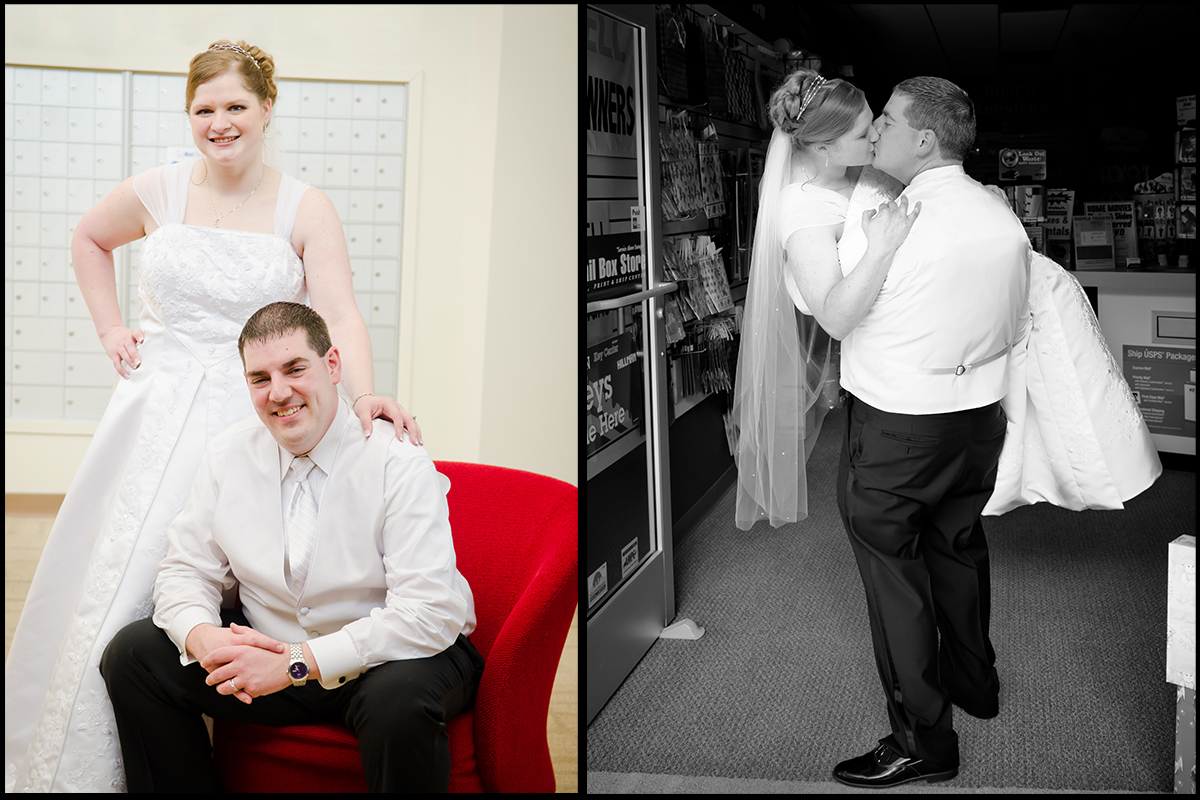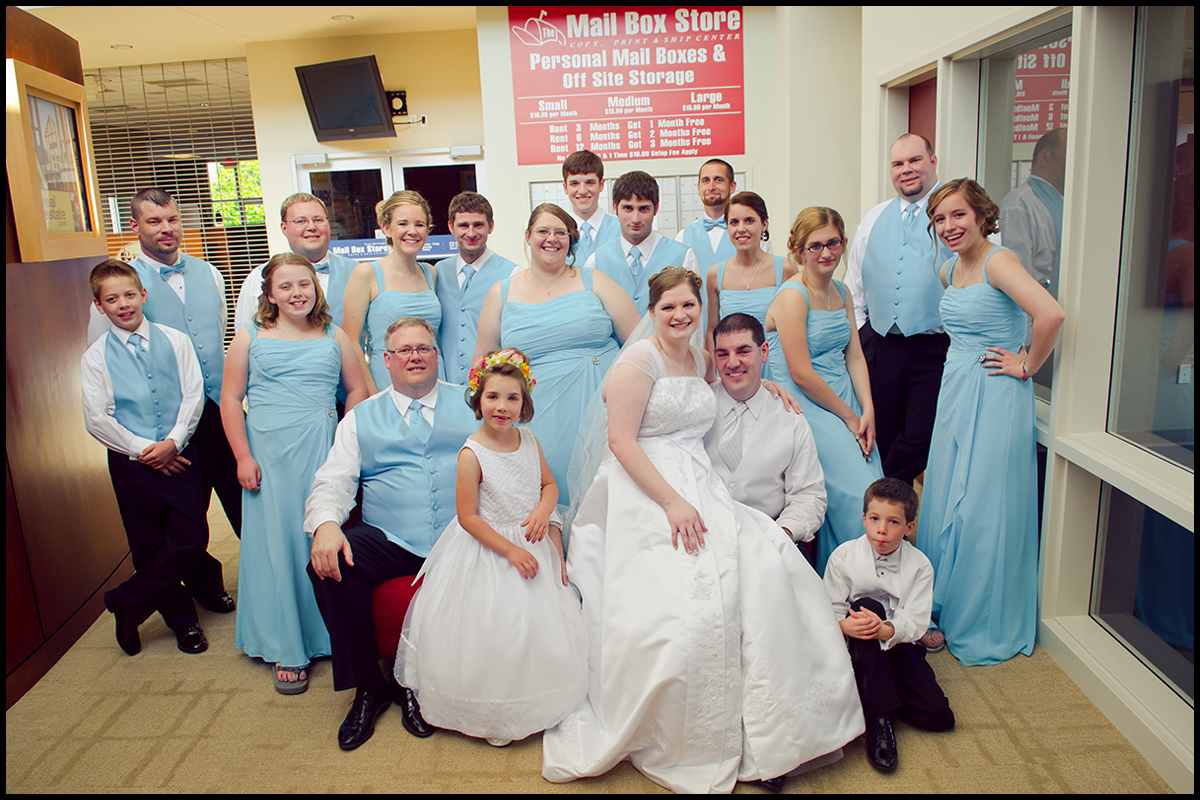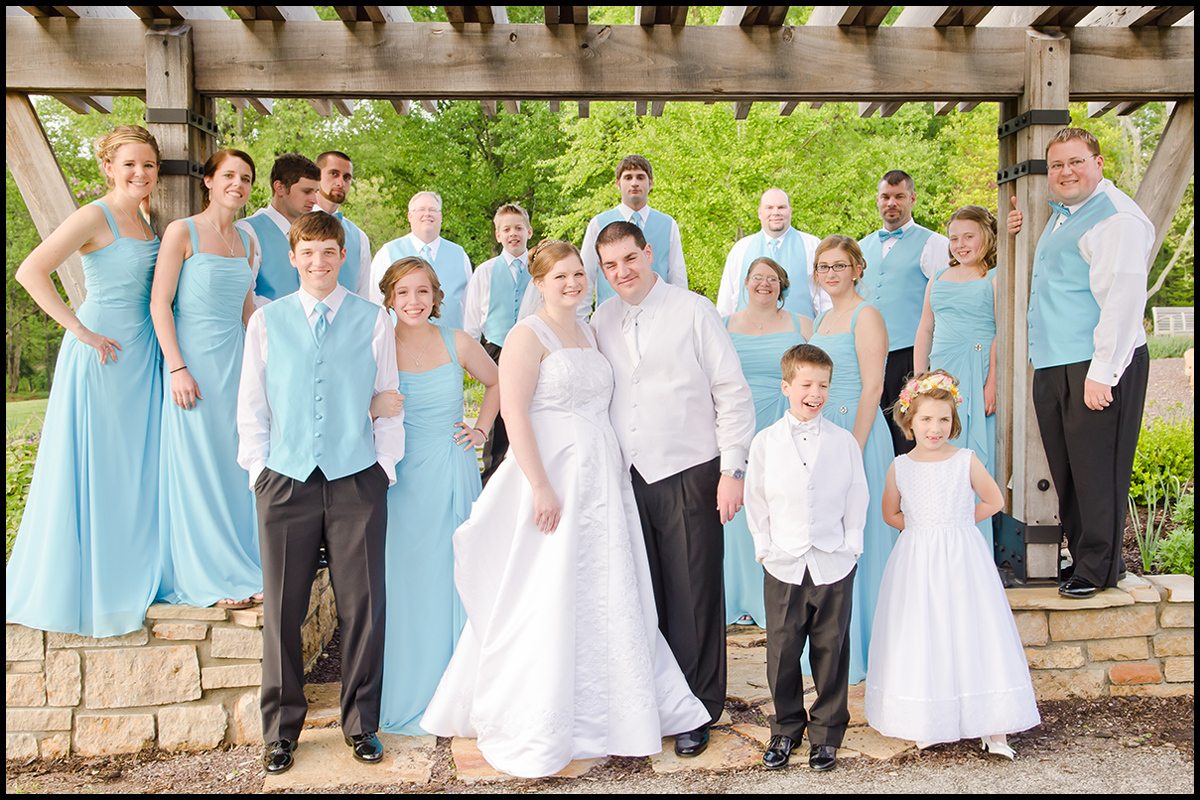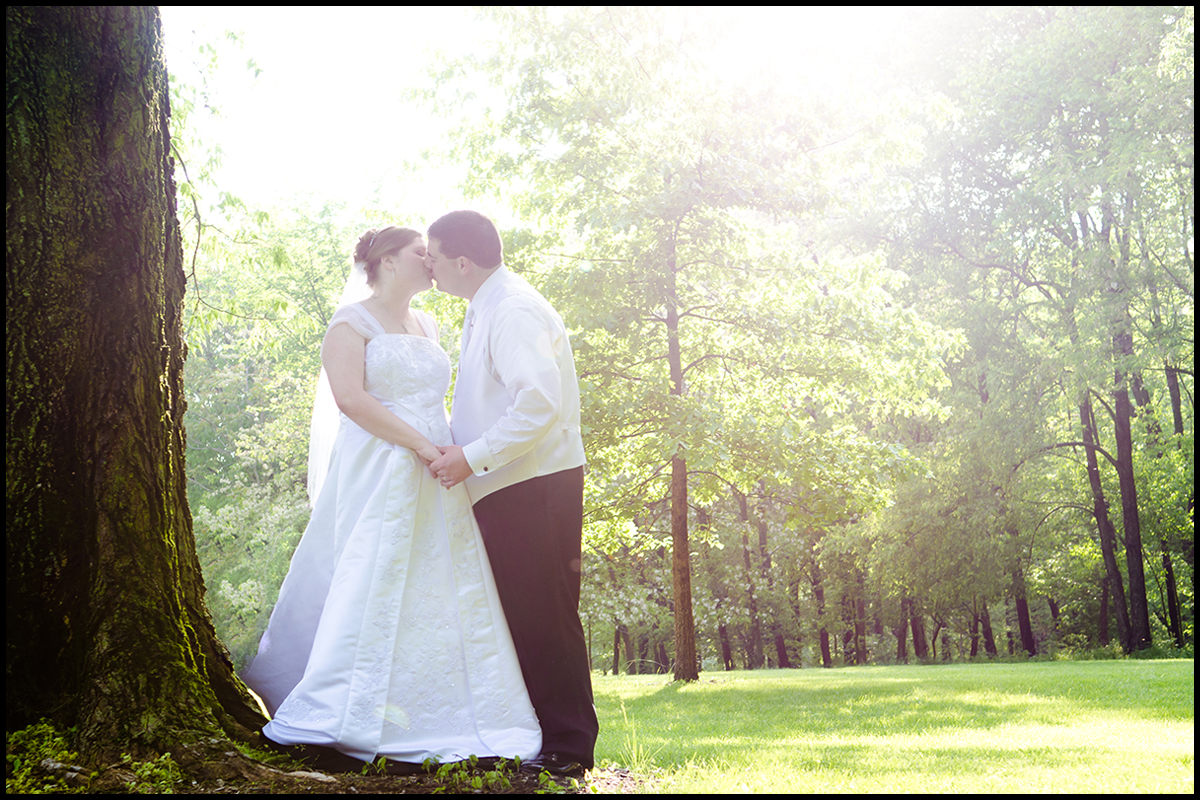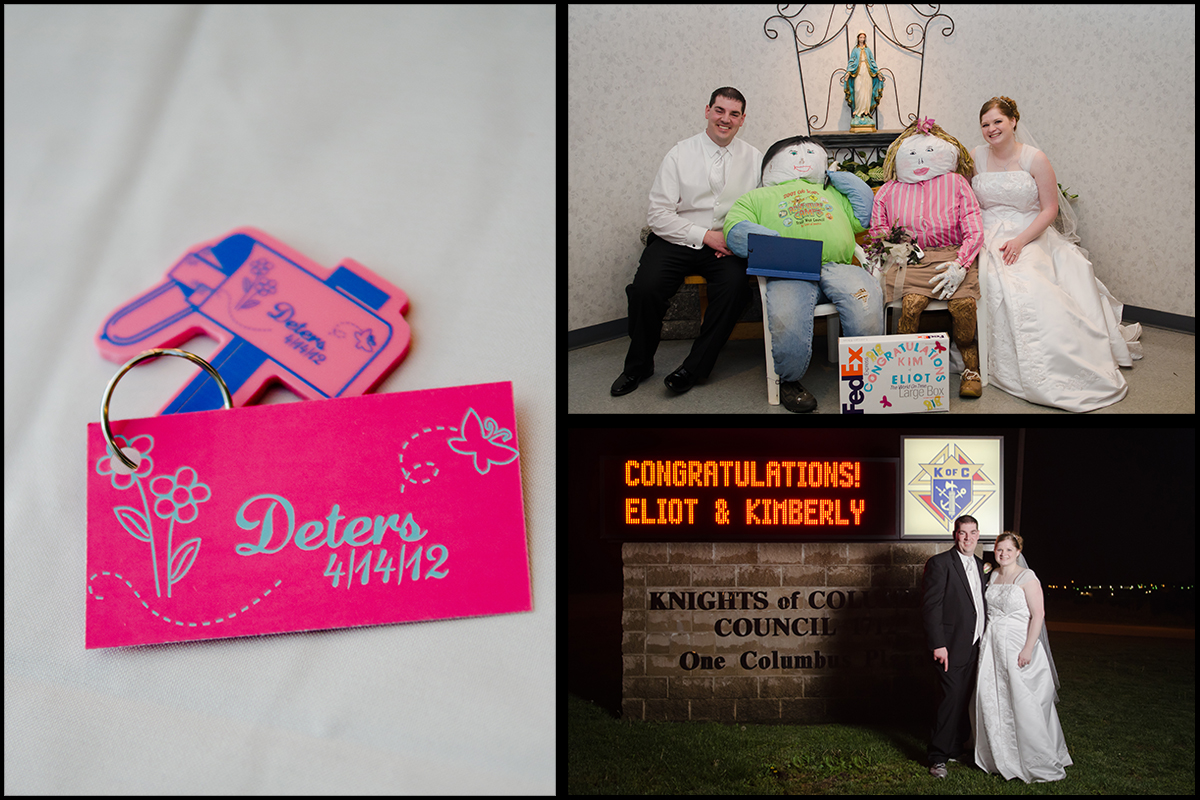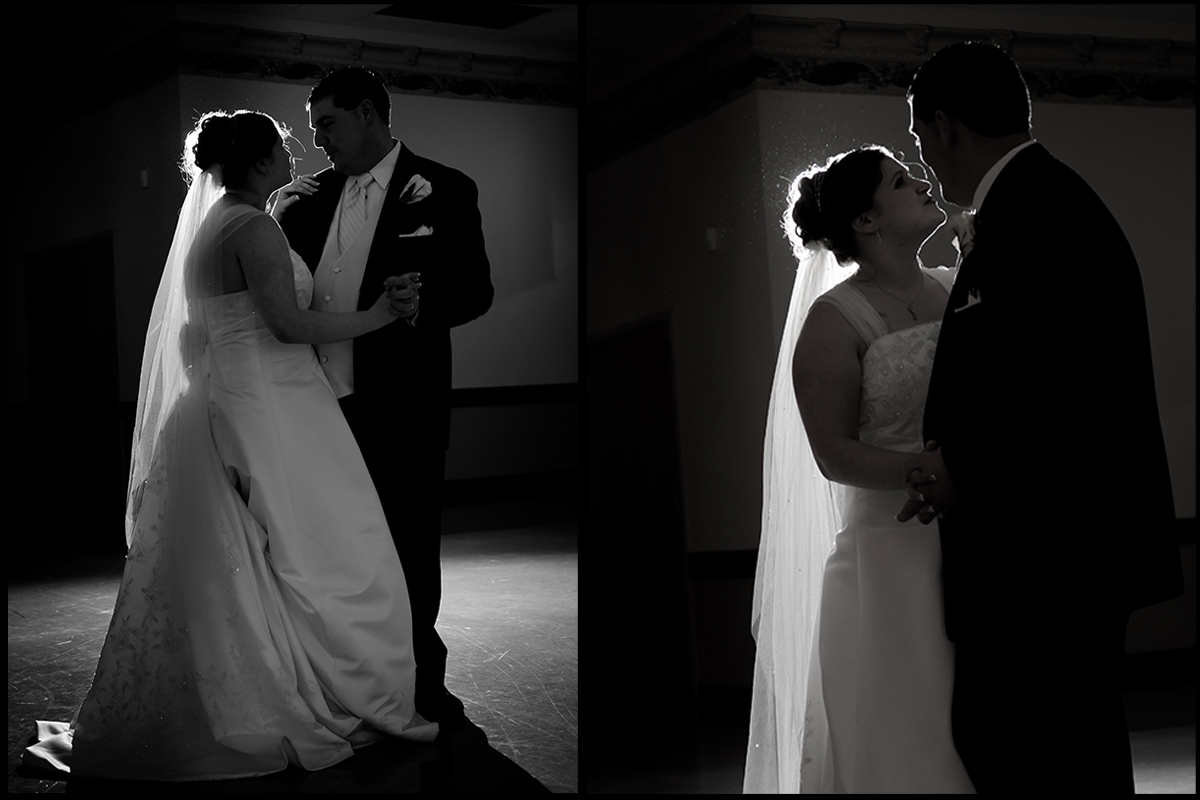 We met Kim and Eliot at the beginning of 2011 and, over the past year leading up to their wedding, have gotten to know them better than most of our couples. Our first outing together was actually a road trip to Chicago for their first of two engagement sessions. The many hours we spent together that weekend (including 3 hours walking around foggy downtown Chicago shooting their portraits) proved to be quite enlightening as to how alike we truly are!
Eliot is a businessman down to the core – and a very successful one at that – but definitely knows how to laugh and make others laugh with him. Kim can seem to be quiet and reserved, but she also has a sassy side, most often brought out by Eliot. They met when Kim started working for Eliot at The Mail Box Store and (possibly in spite of that) managed to fall in love. Like a true Prince Charming, Eliot popped the big question at the most magical place on Earth, Walt Disney World.
Despite brief rain showers in the morning, Kim and Eliot's big day turned out to be as beautiful as a fairy tale. Kim started the day getting princess-ified (not a word, I know, but it totally should be!) by the lovely ladies at Sizzor Shak. Then it was off to St. Cecelia's for the final touches. Soon came some very emotional moments as the suspense built up before walking down the aisle.
After the traditional Catholic mass, we all set off for Kim and Eliot's store in Bethalto. Eliot even performed the "carry your bride over the threshold" tradition, as the store is practically their home. The next stop was what some called a "nature hike" through The Gardens at SIUE, which is fitting with Eliot's involvement in the Boy Scouts. Since Eliot is also a part of the Knights of Columbus, that was the perfect location for their wedding reception. Guests were greeted by larger-than-life straw representations of the bride and groom, a tradition in Kim's family. At the end of the night, the happy couple drove off in their carriage, a red Ford F-150.
Congratulations, Kim and Eliot! And may you live happily ever after!
Ceremony: St. Cecelia Catholic Church, Glen Carbon, IL http://www.stcparish.org/
Reception: Knights of Columbus, Collinsville, IL http://www.kofc1712.org/
Floral Designer: Steve Mueller Florist, O'Fallon, IL http://www.stevenmuellerflorist.com
Hair Artist: Sizzor Shak, Collinsville, IL http://sizzorshak.com/
Makeup Artist: Sizzor Shak, Collinsville, IL http://sizzorshak.com/
Dress: Kambe Original Brides, Highland, IL
Bridesmaids Dresses: Kambe Original Brides, Highland, IL
DJ: Chuck Norris, Heartland DJ Service, http://www.heartlanddjservice.com
Transportation: Kelly's Limousine, Belleville, IL http://www.kellyslimo.com/
Hotel Accommodations/Post-Wedding Brunch: Double Tree, Collinsville, IL http://doubletree3.hilton.com/en/hotels/illinois/doubletree-by-hilton-hotel-collinsville-st-louis-STLCNDT/index.html