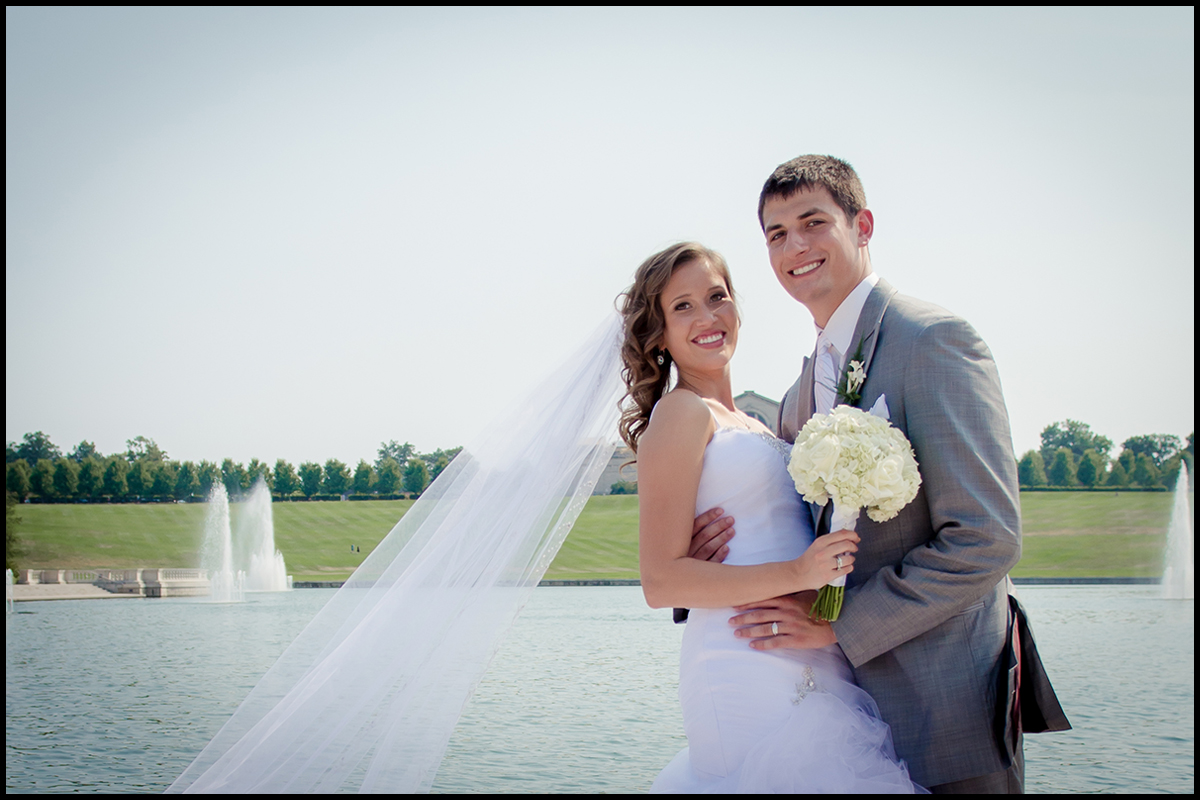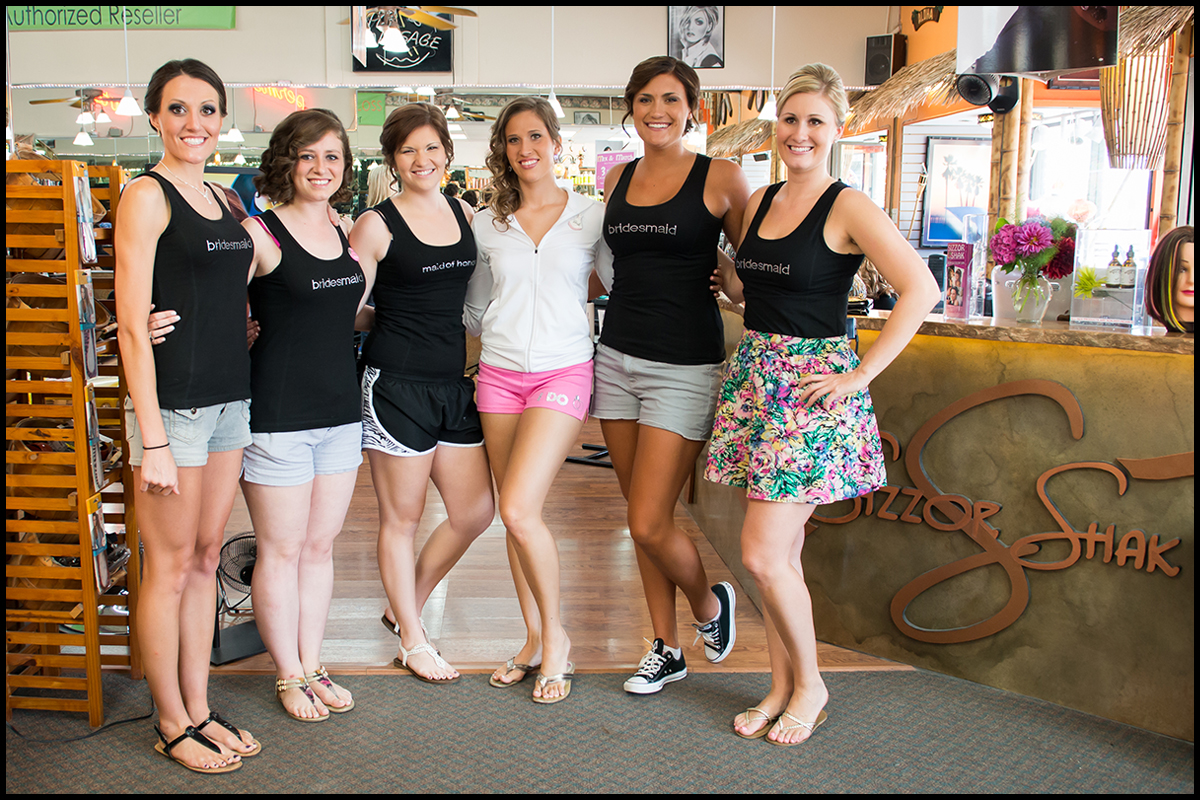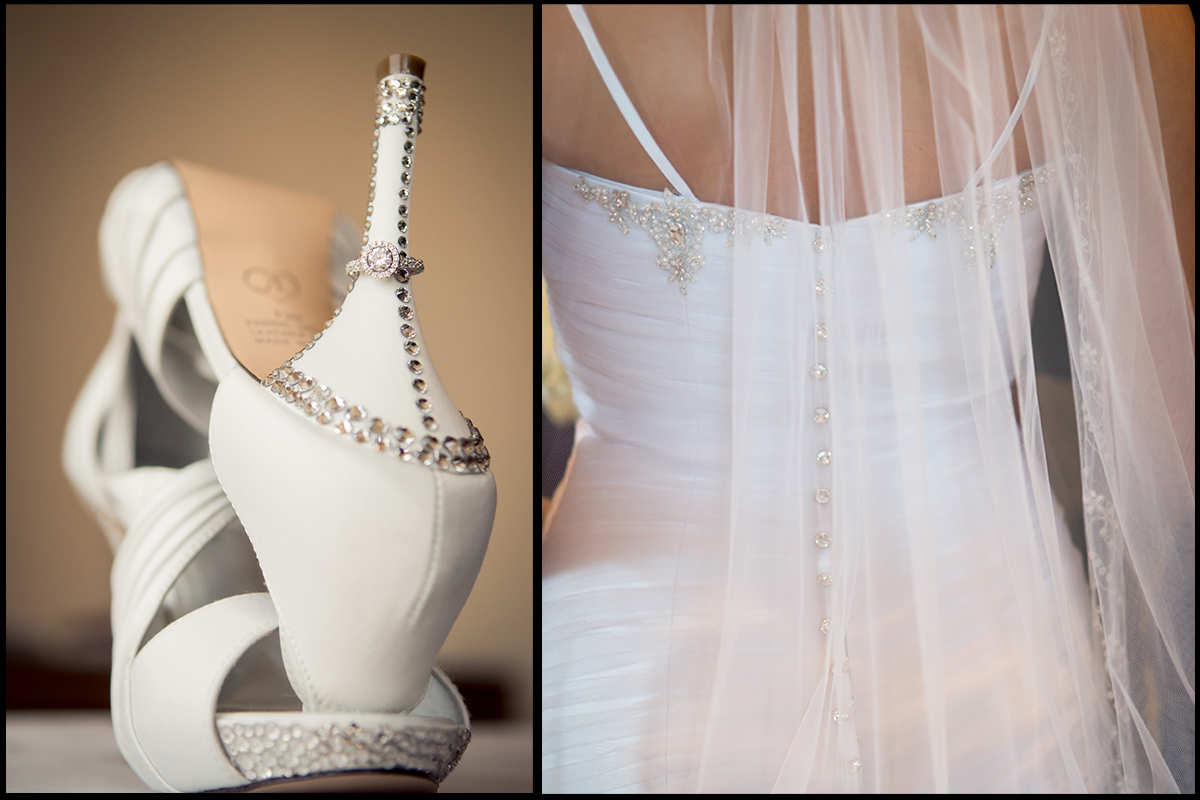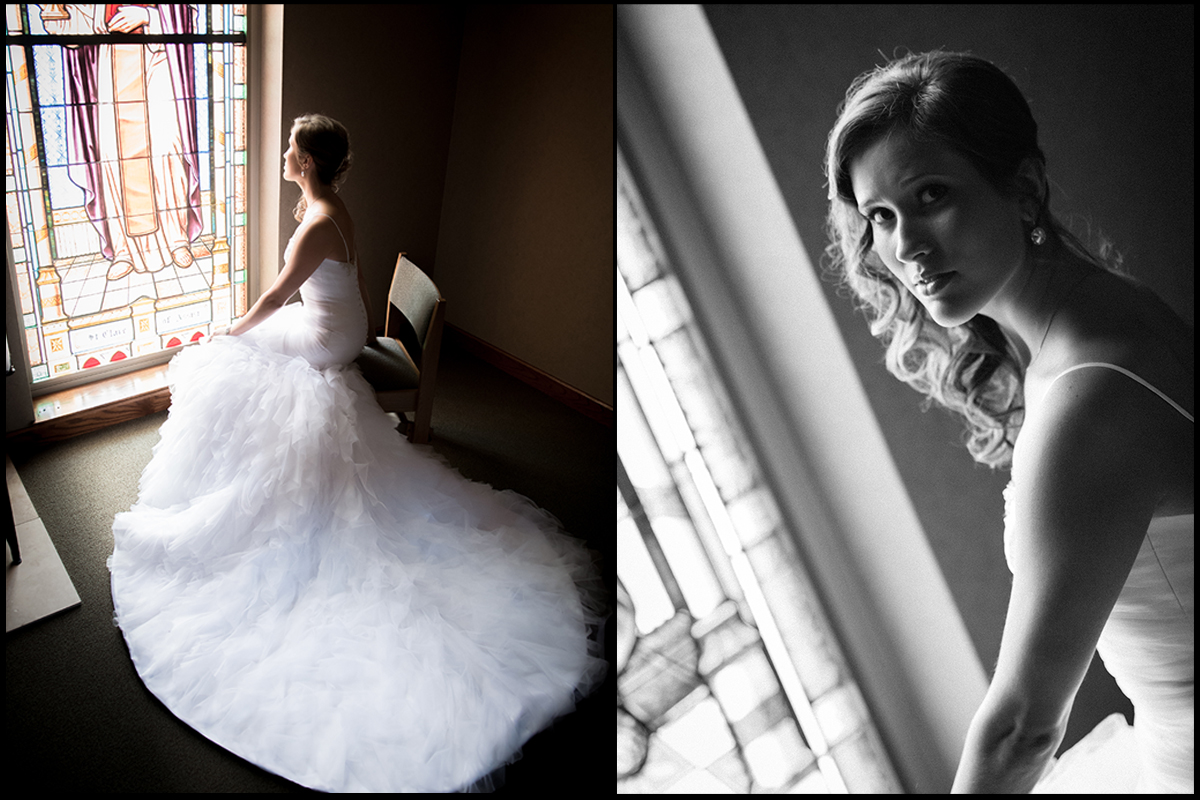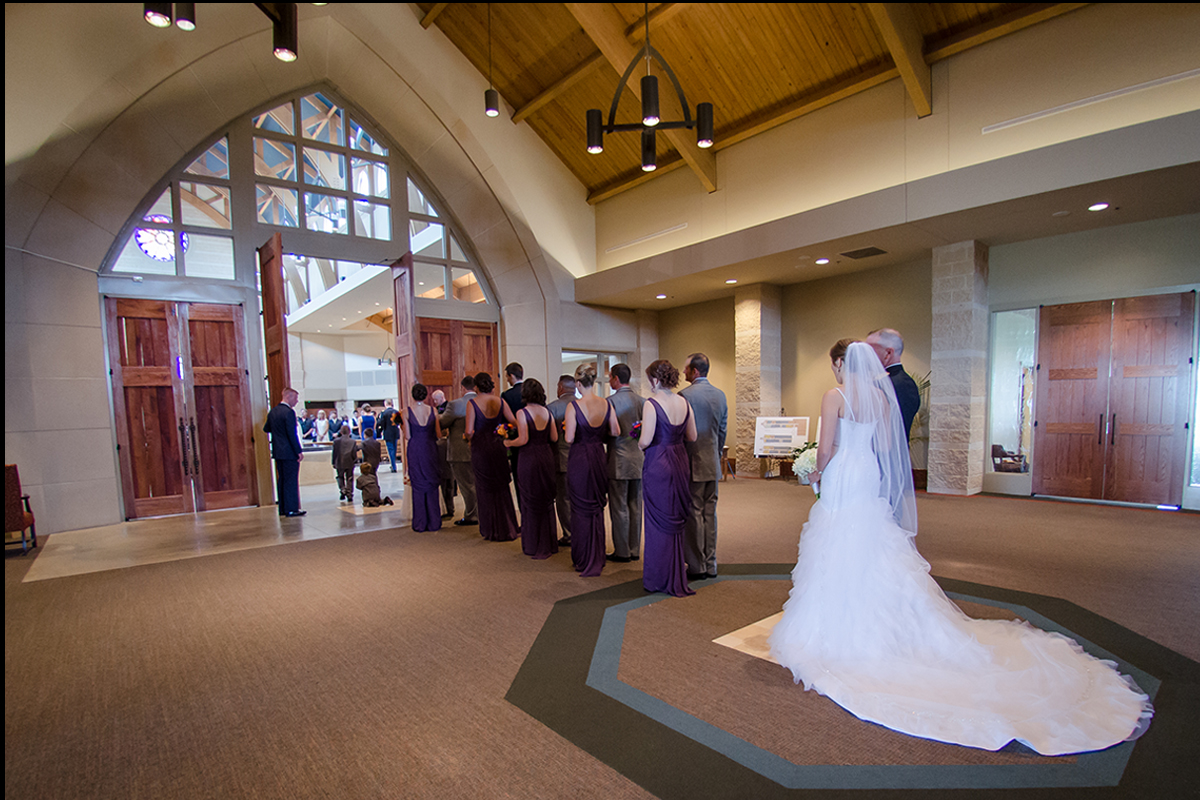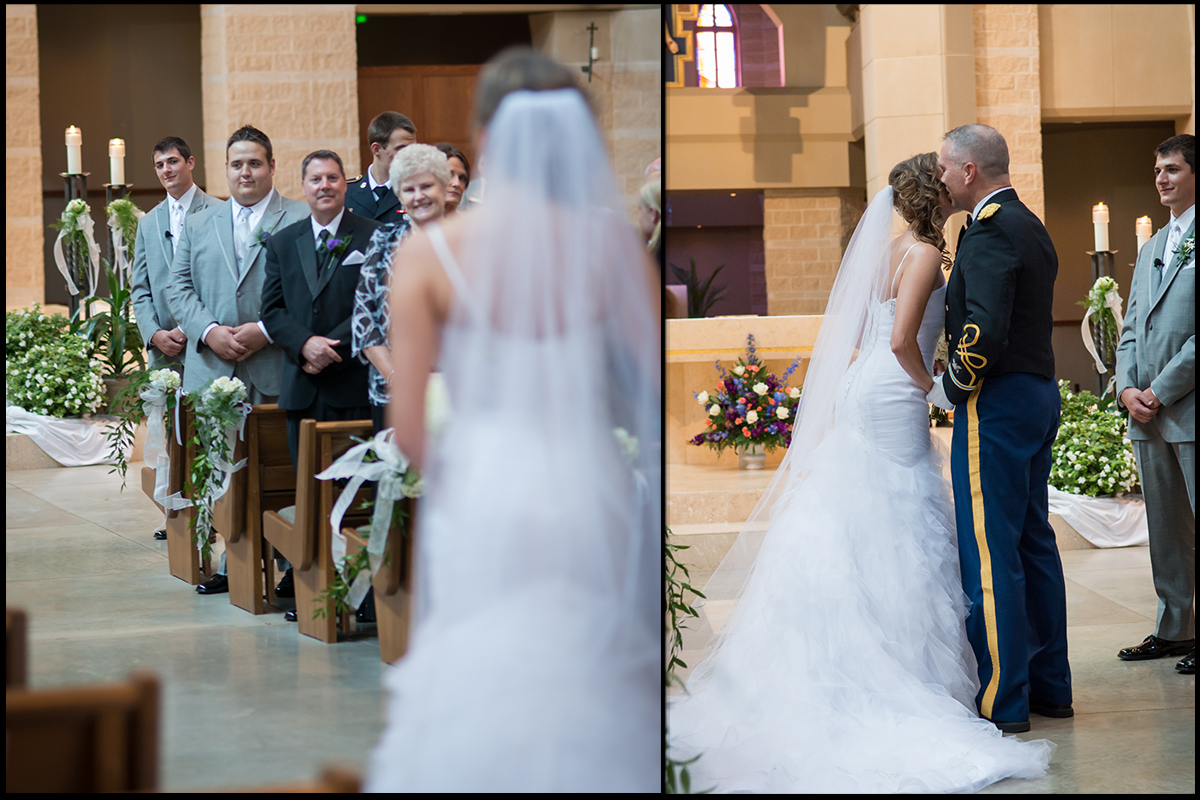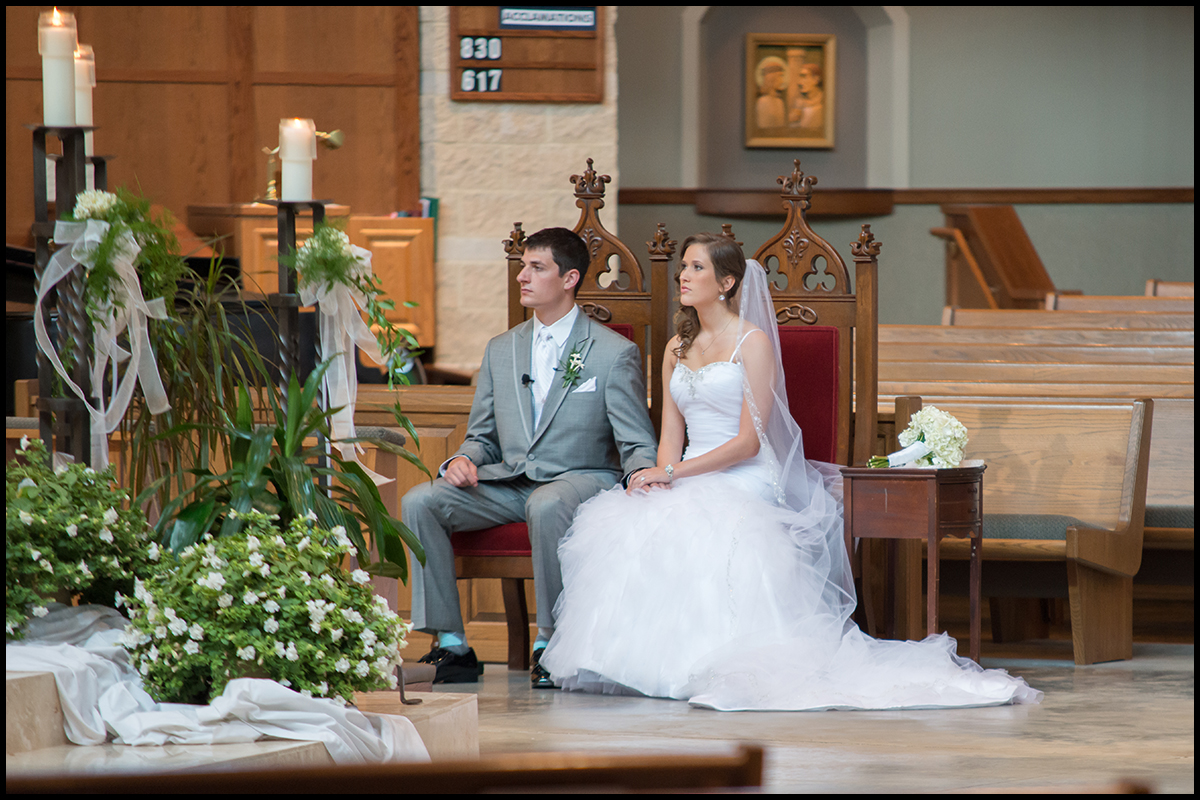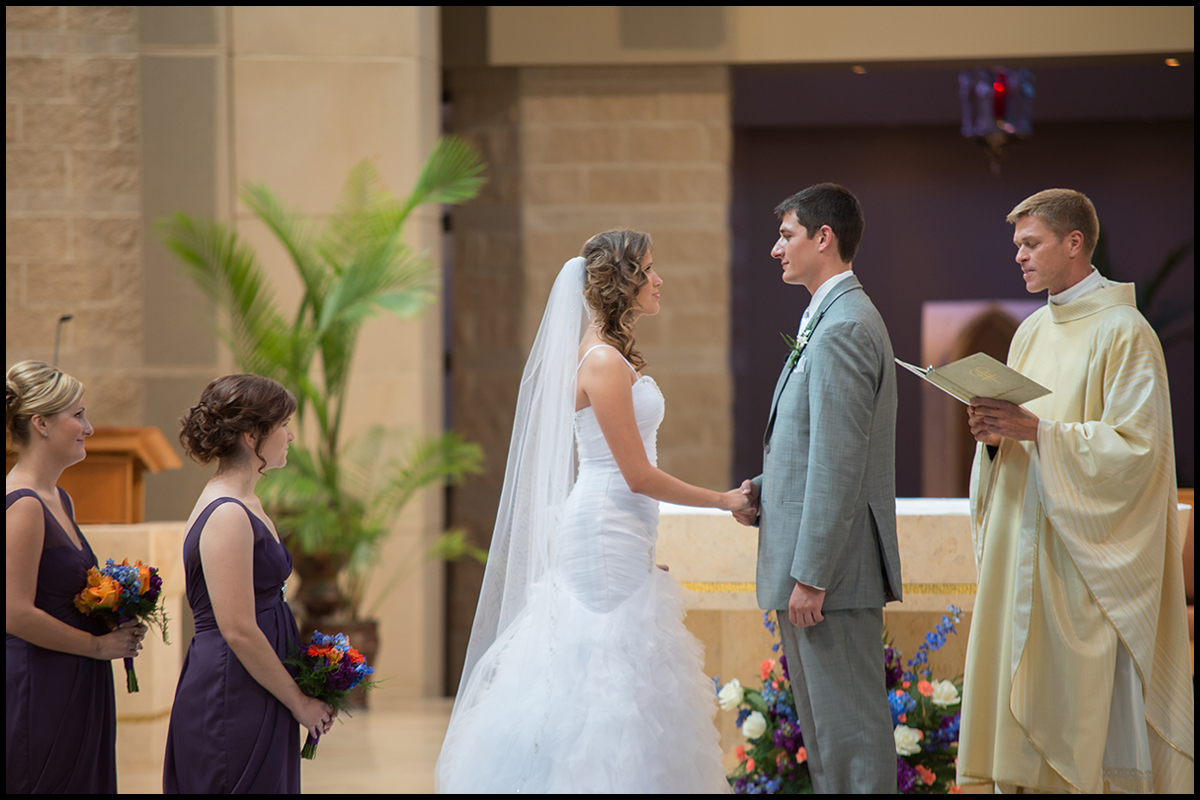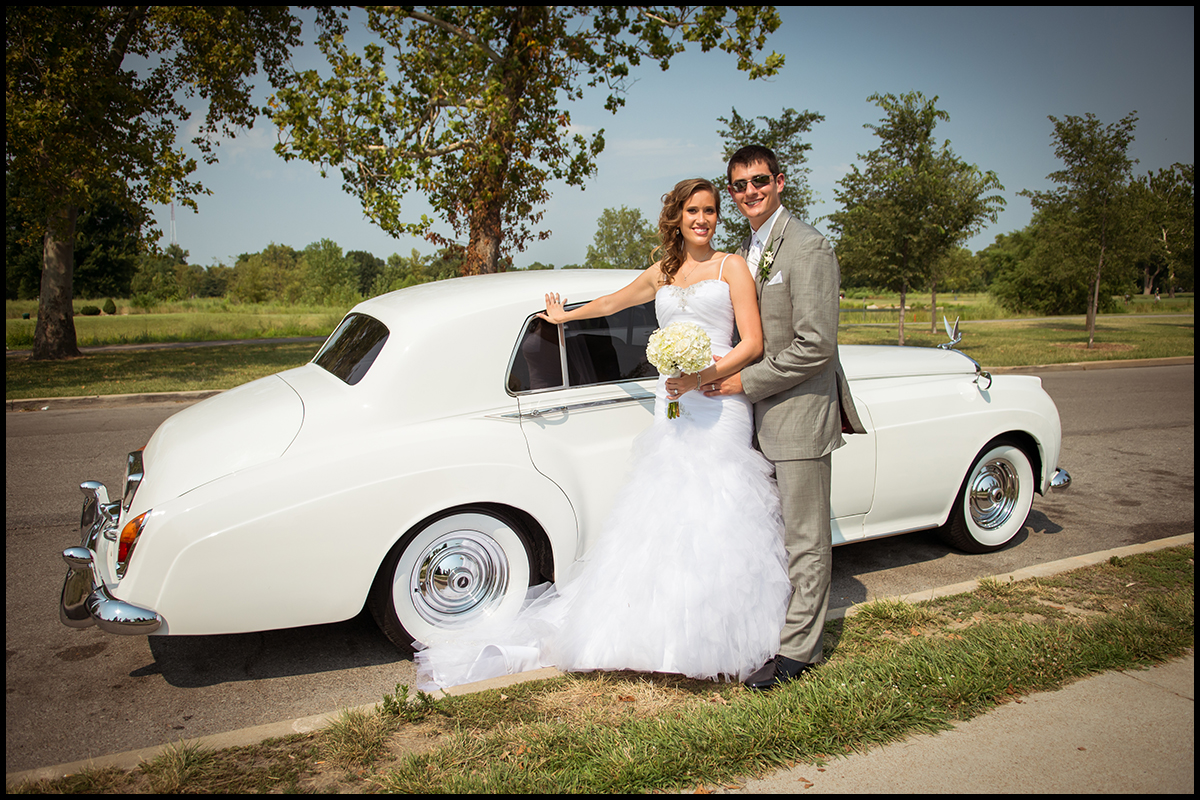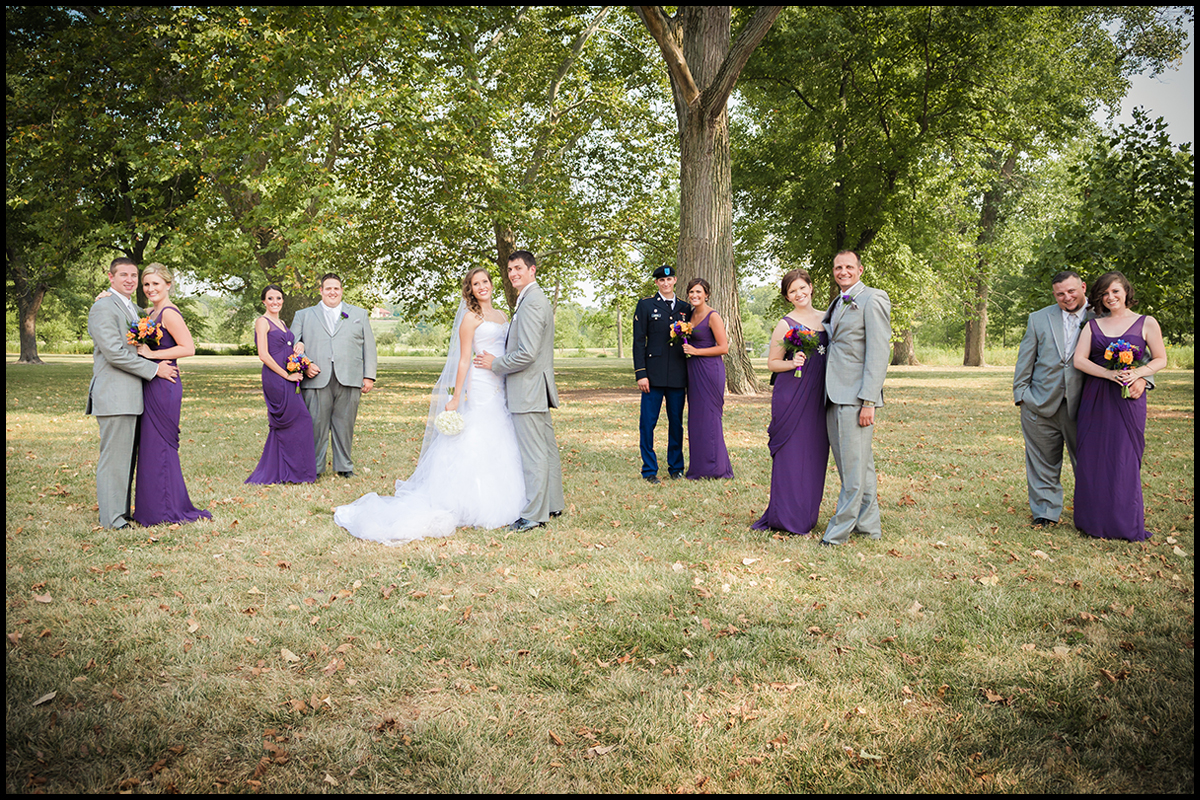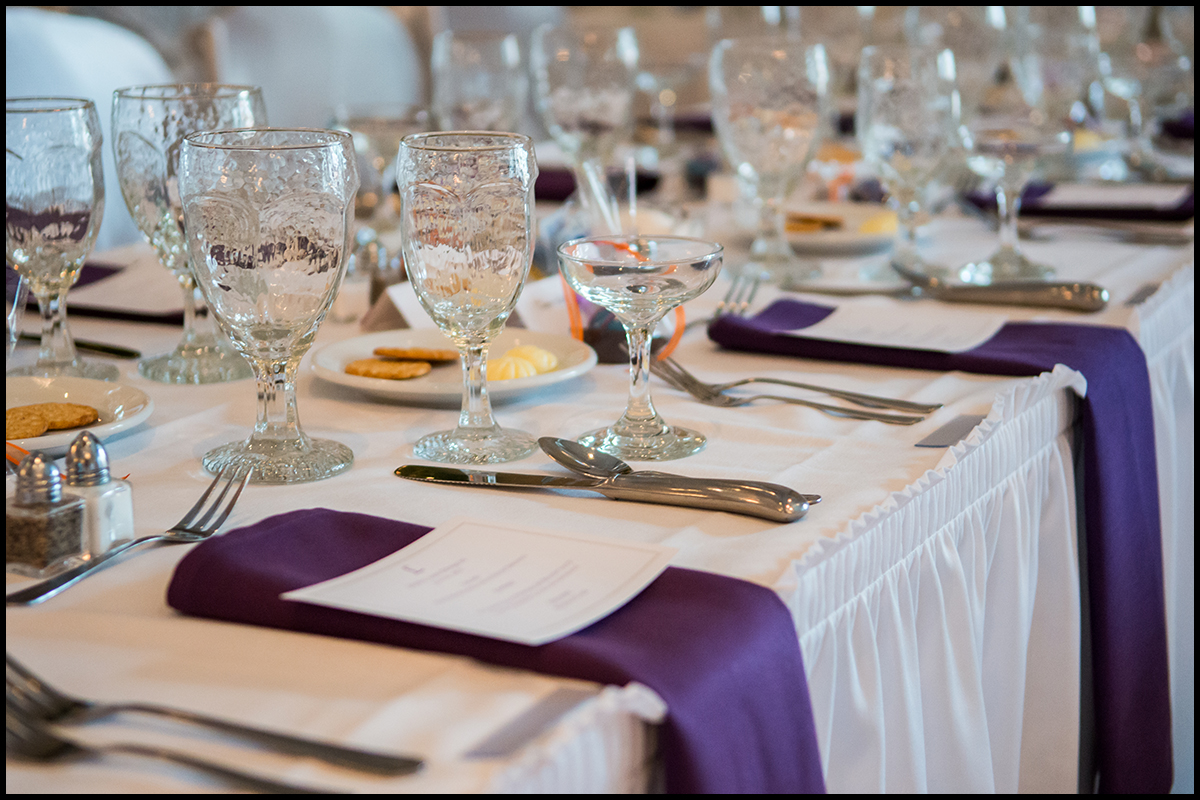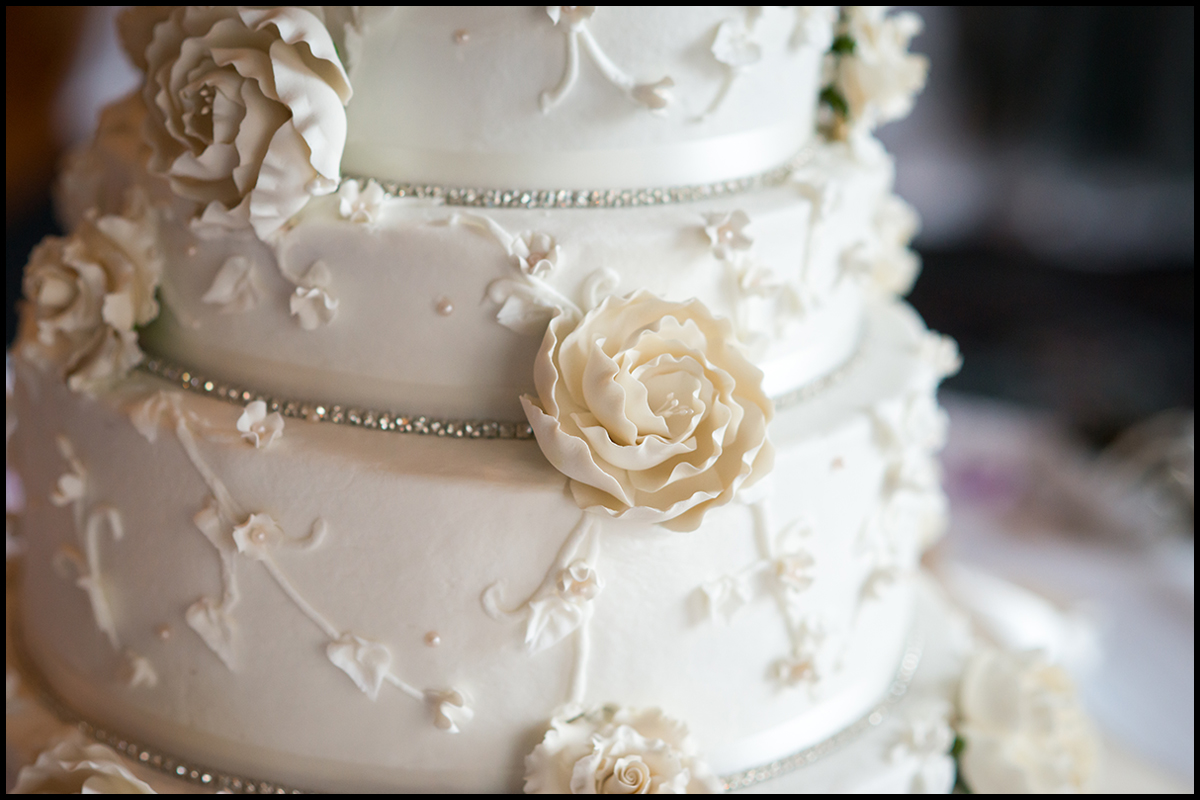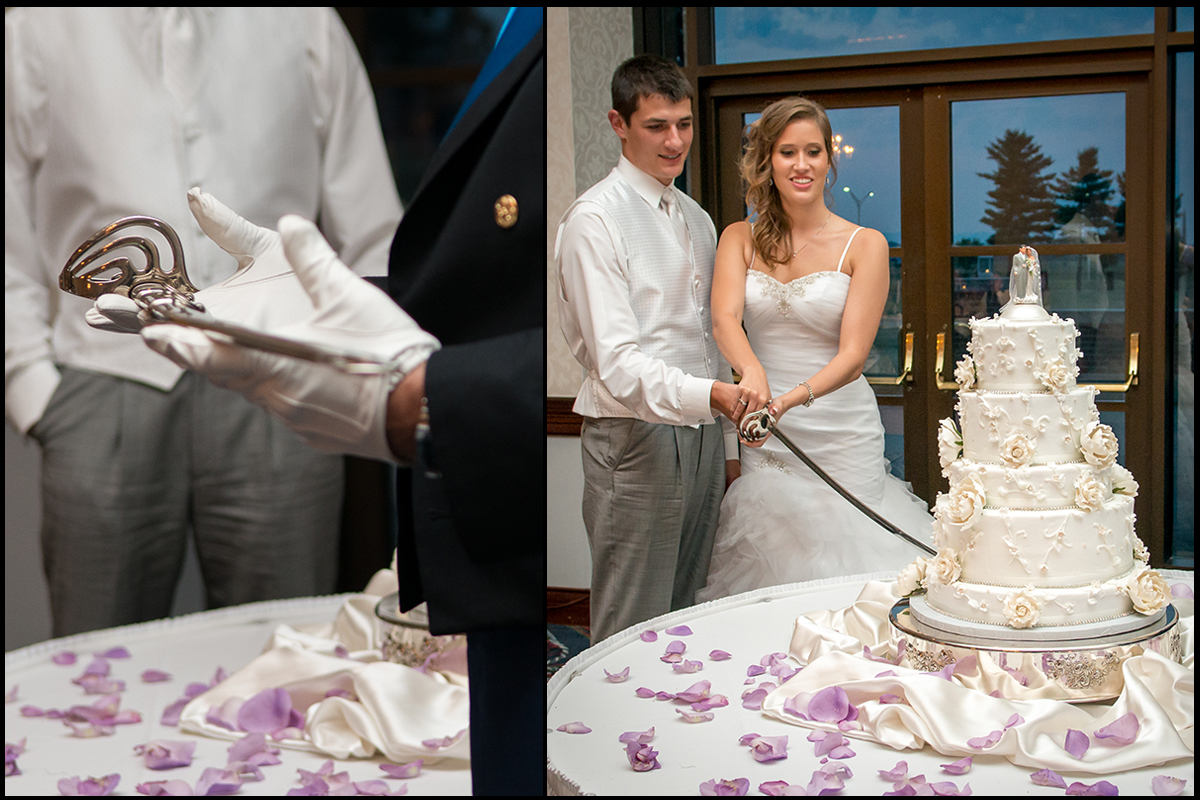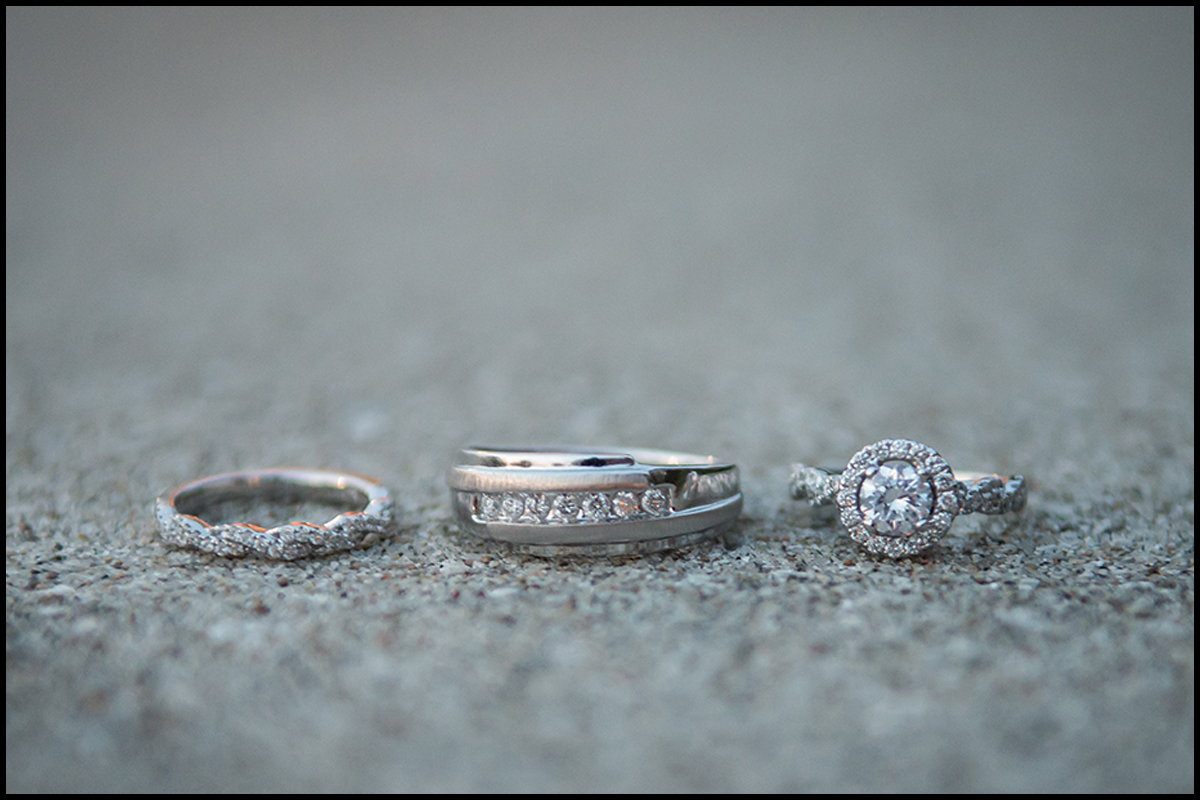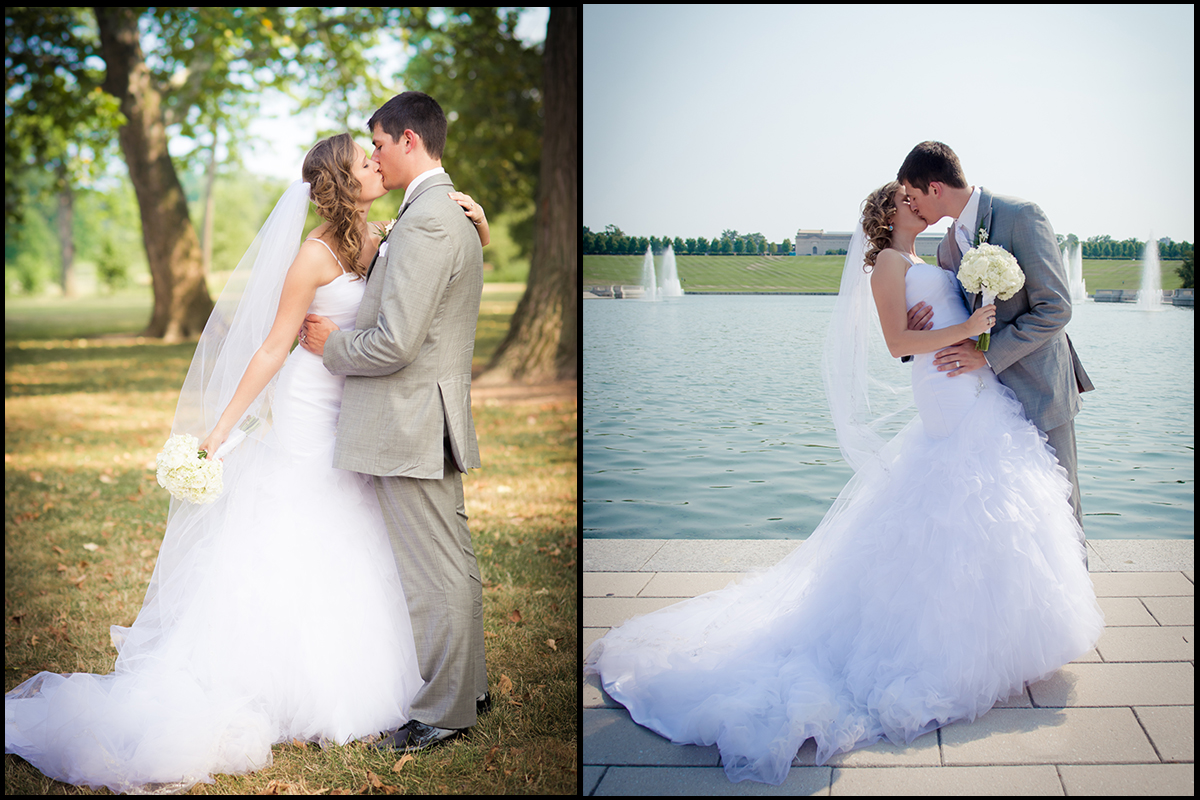 Jessica and Doug's engagement session was on a very hot and humid day last July. They must have been training for their wedding day, because they got married on what unfortunately turned out to be one of the hottest days of the year. Except for a few minutes of everyone almost melting at Forest Park, however, the rest of the day was thankfully cool…and inside.
The girls started their day getting (even more) beautiful at Sizzor Shak in Collinsville. Then it was time for the ceremony at the absolutely gorgeous St. Clare Church. After the mass and portraits, the couple arrived at Scott Air Force Base to greet the guests as they arrived for cocktail hour.
Following the tradition started by her parents, Jessica and Doug cut their beautiful wedding cake with her father's military sabre. Then against tradition, they had their first dance as husband and wife to Adam Sandler's "I Wanna Grow Old with You" (as seen on The Wedding Singer).
Congratulations, Jessica and Doug! We wish you all the best in New Orleans! And hopefully your Rock-the-Frock Session will be on a cooler day.
Ceremony: St. Clare of Assisi Roman Catholic Church, O'Fallon, IL http://www.stclarechurch.org
Reception: Scott Club, Scott Air Force Base https://www.375fss.com/scott_club.htm
Hair Artist: Sizzor Shak, Collinsville, IL http://sizzorshak.com/
Makeup Artist: Sizzor Shak, Collinsville, IL http://sizzorshak.com/
DJ: Night Magic Entertainment, Belleville, IL http://www.nightmagicentertainment.com/