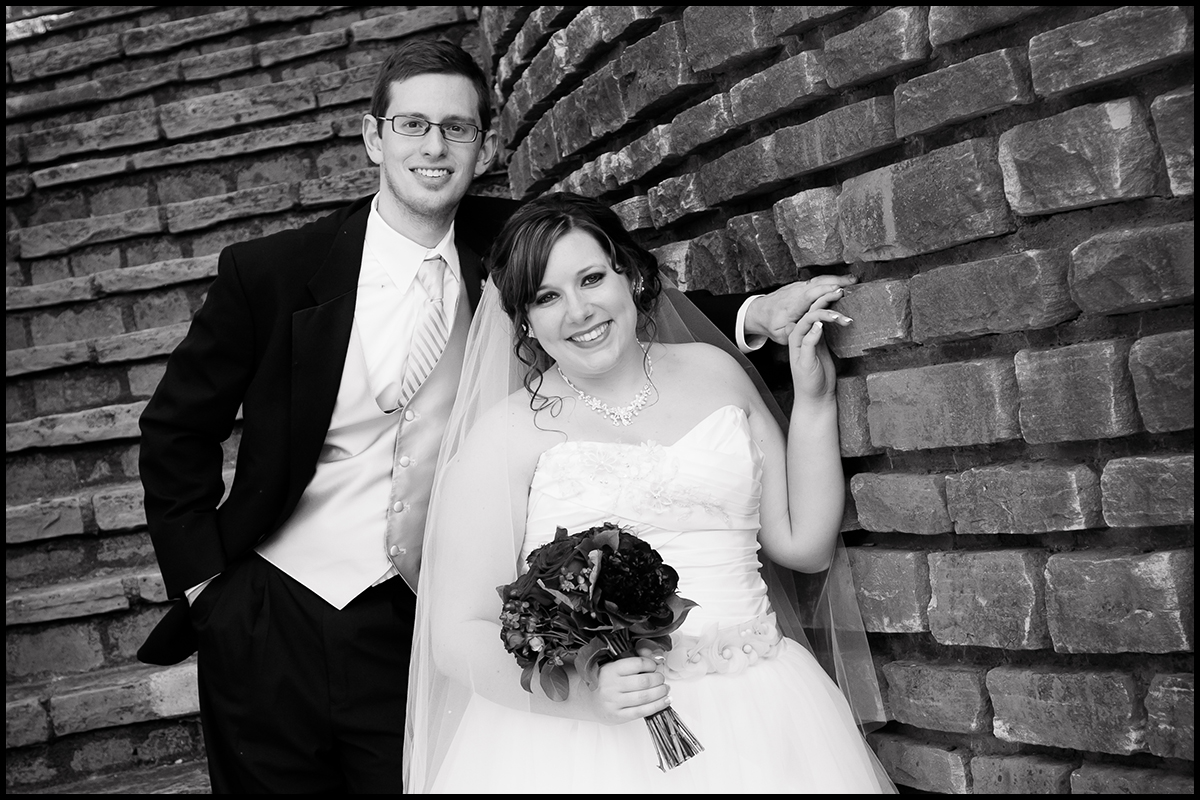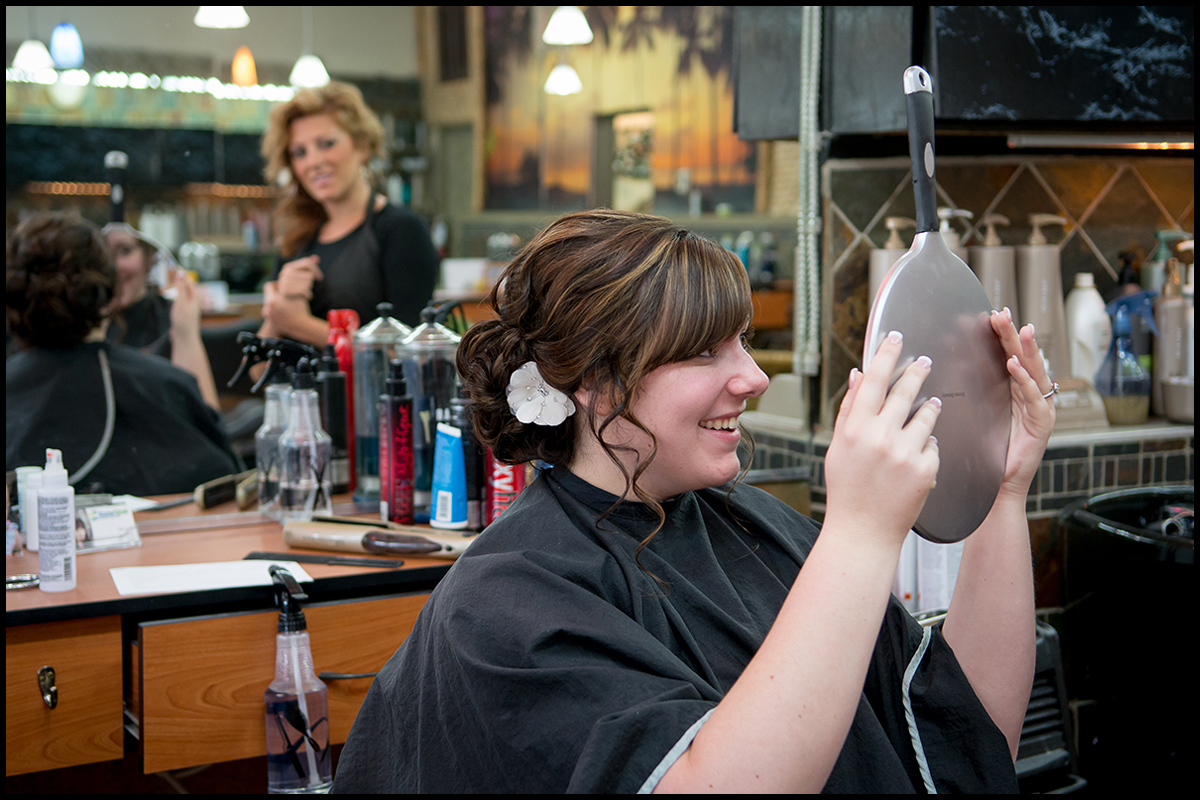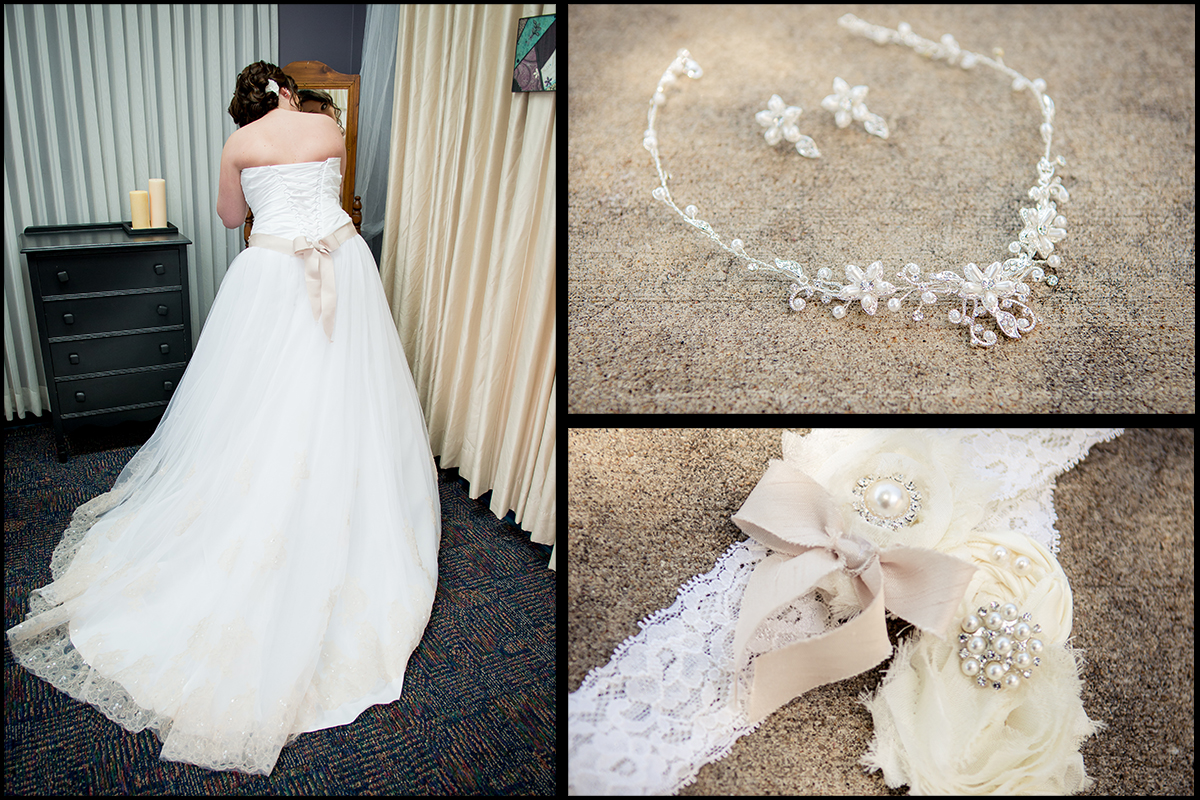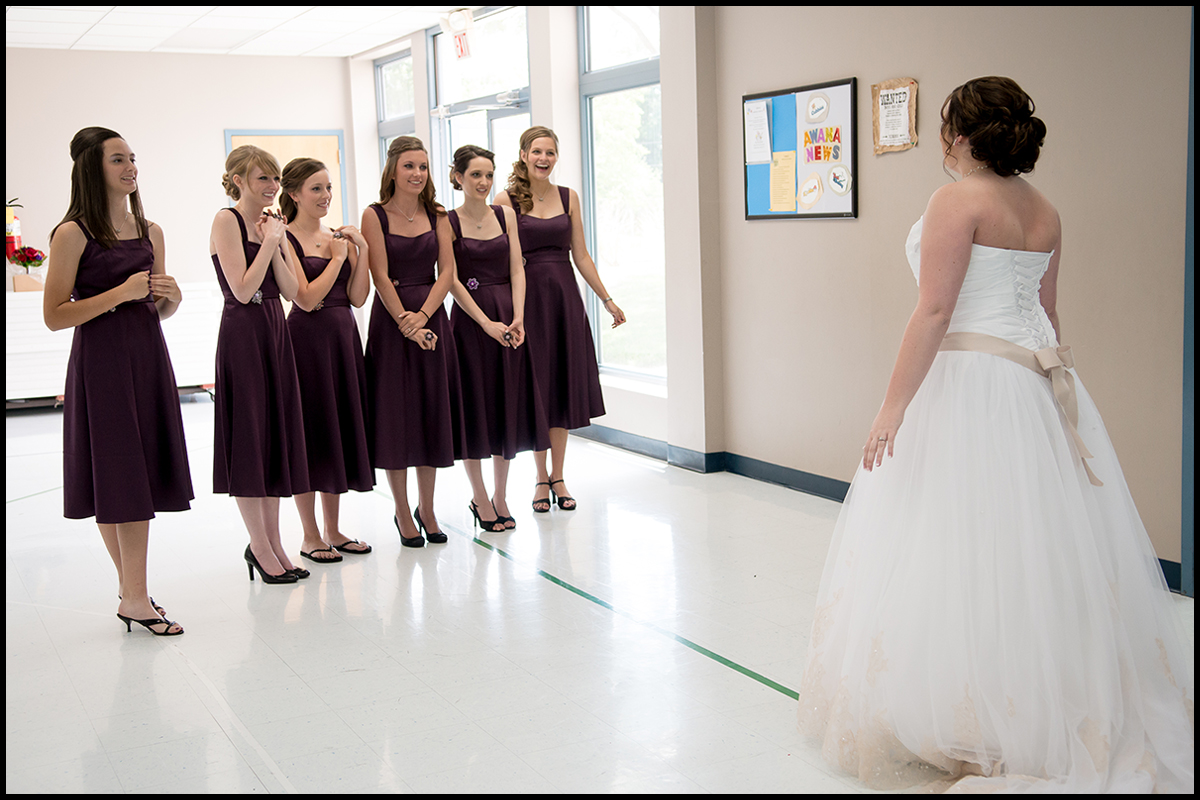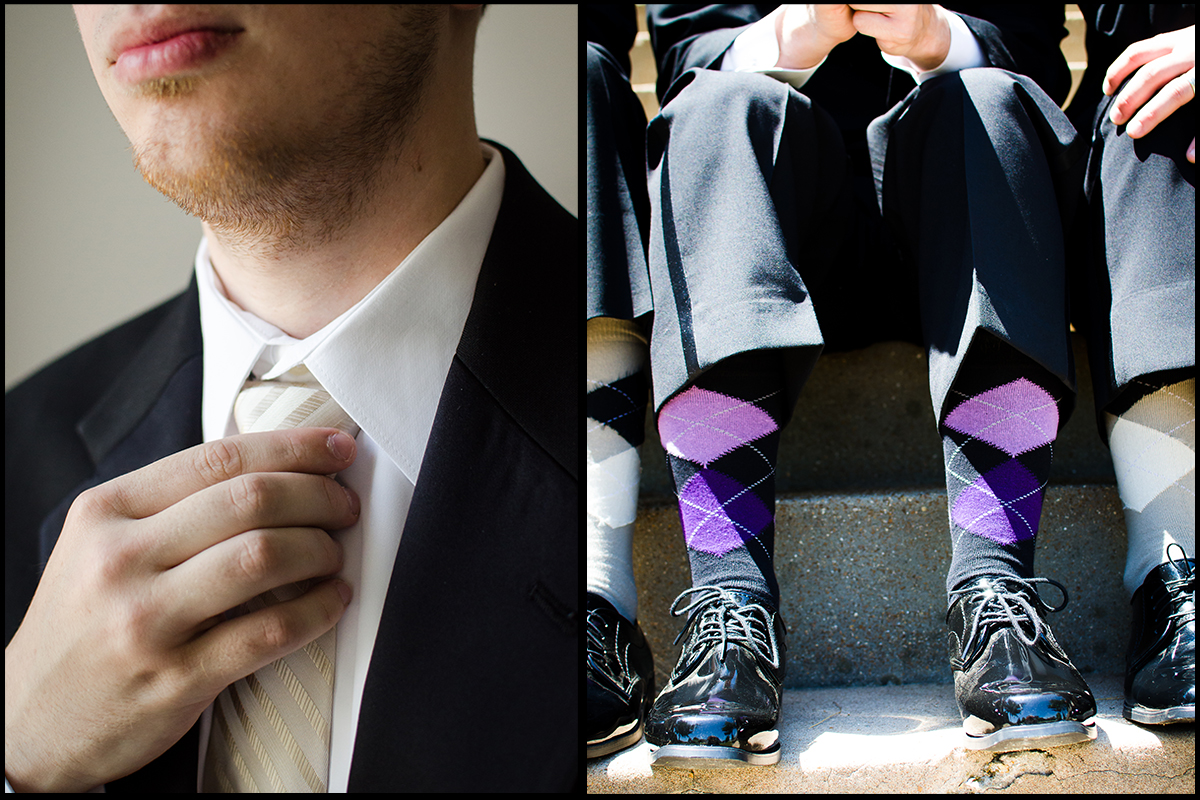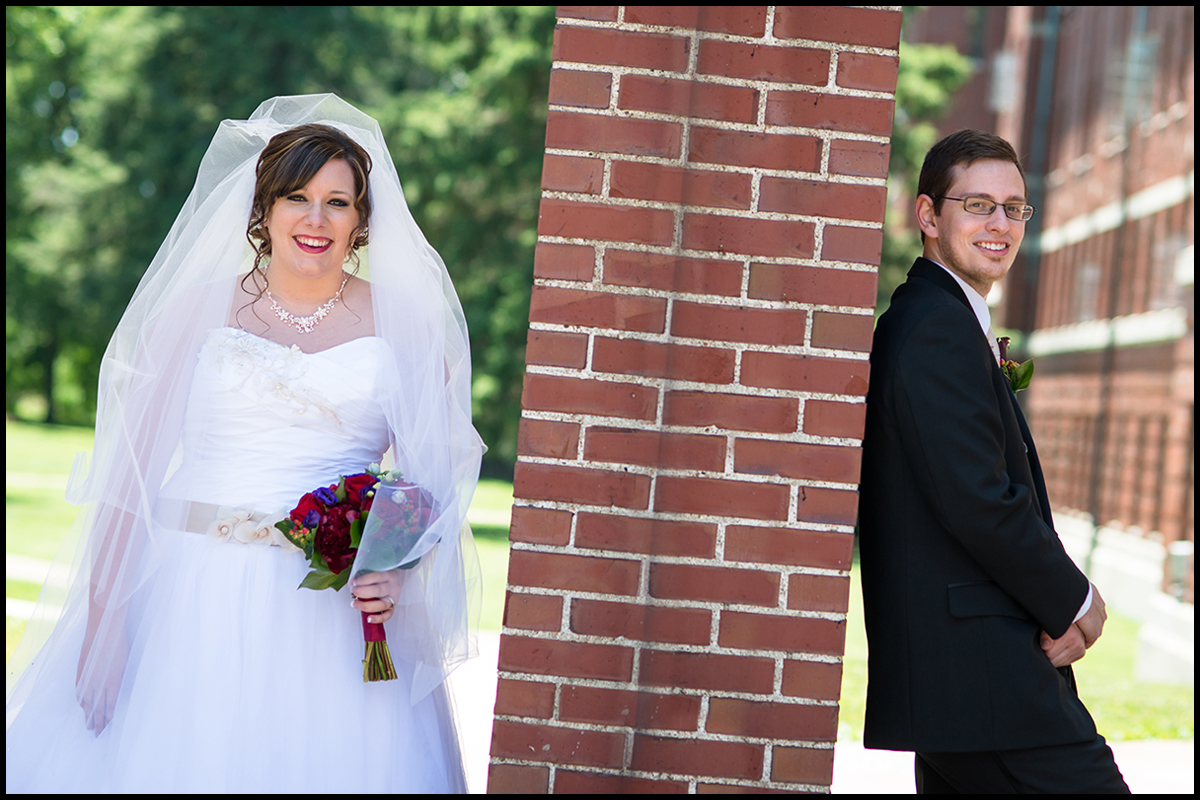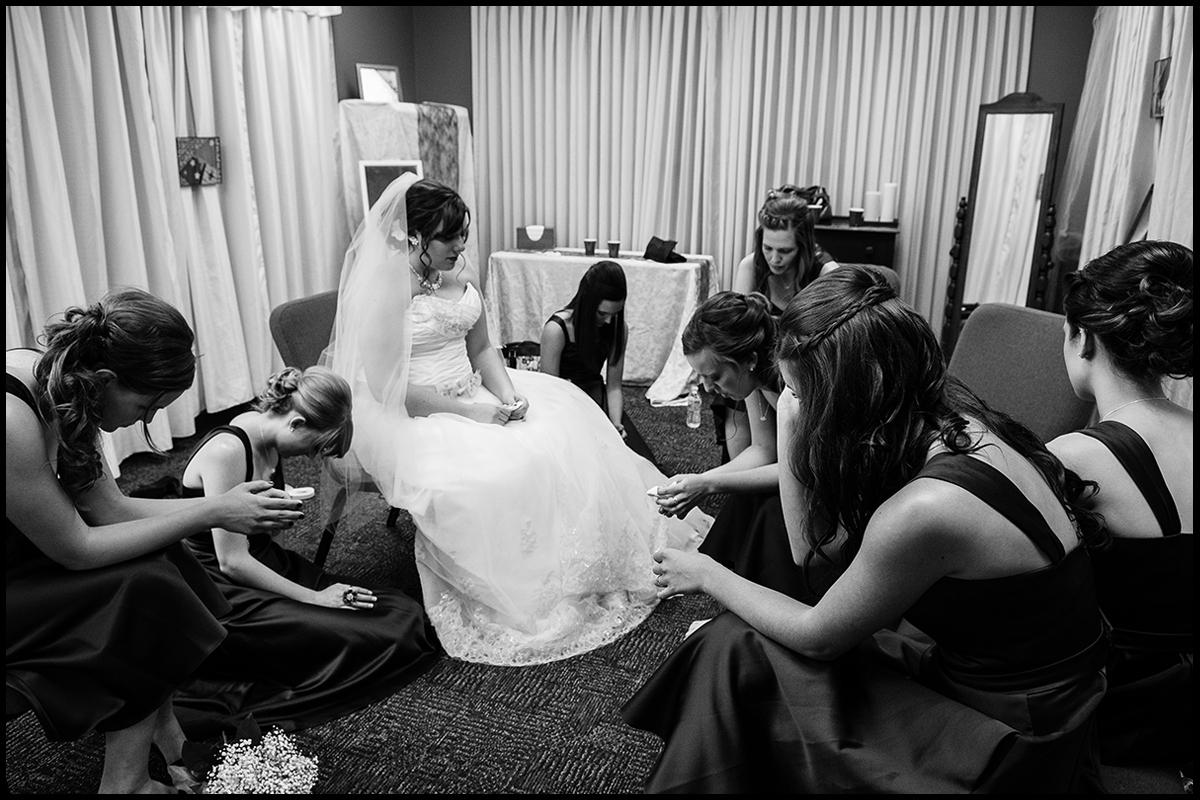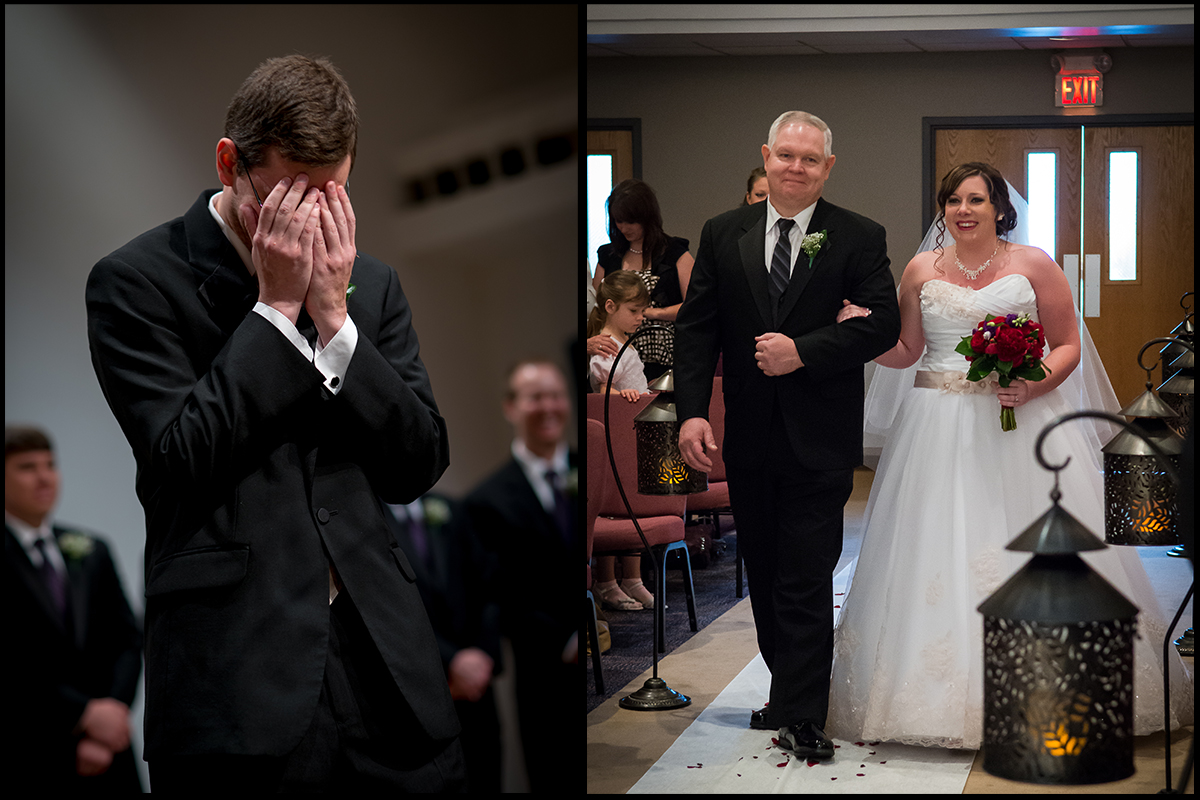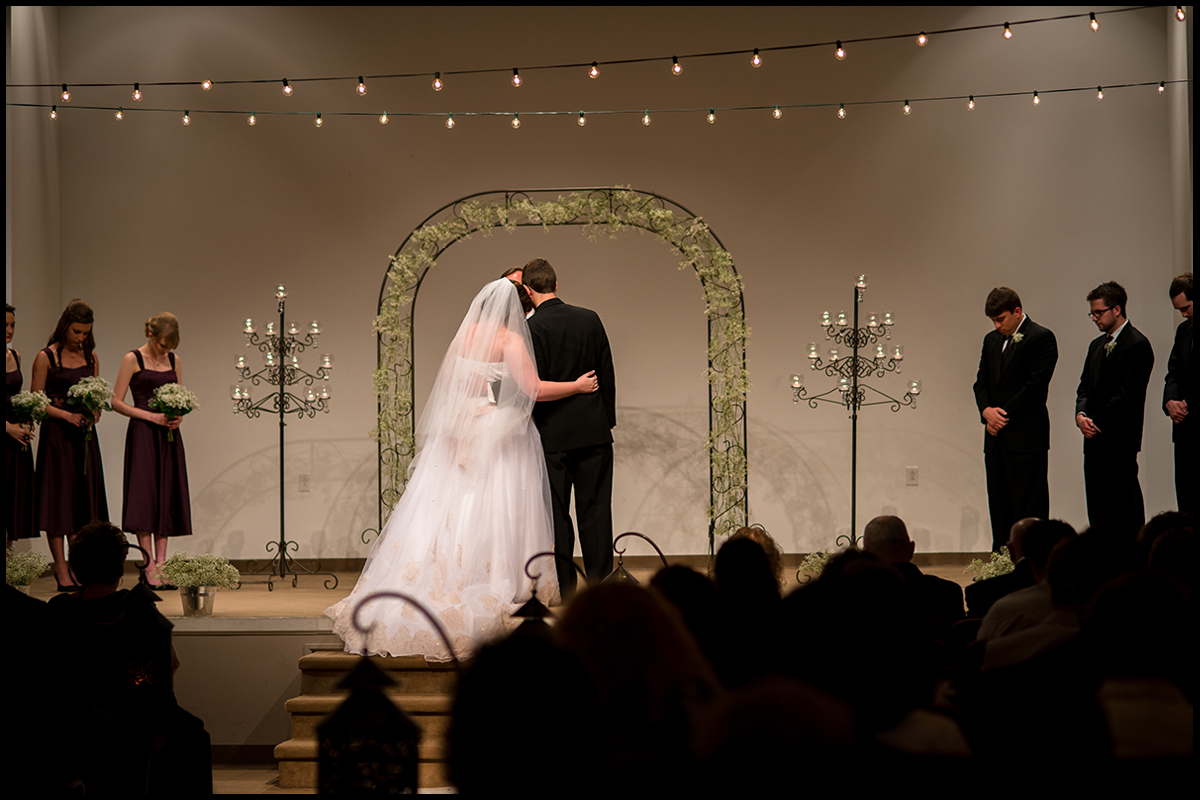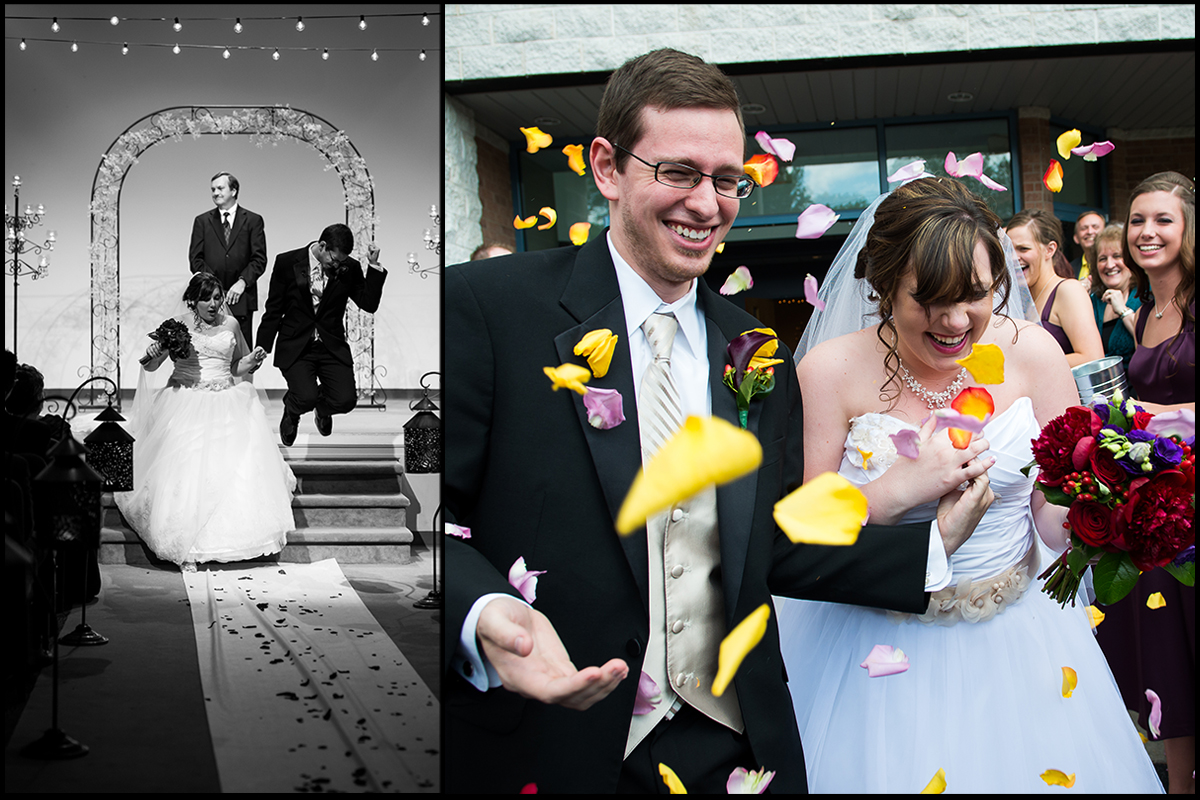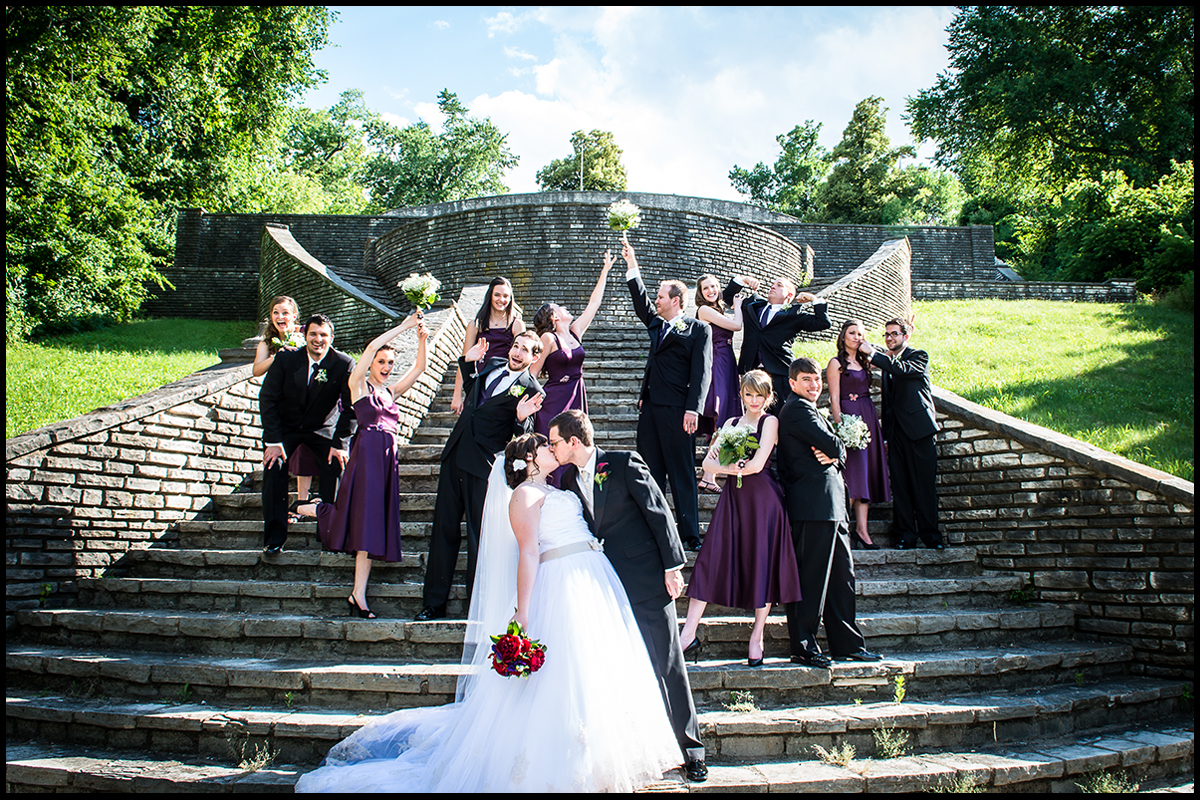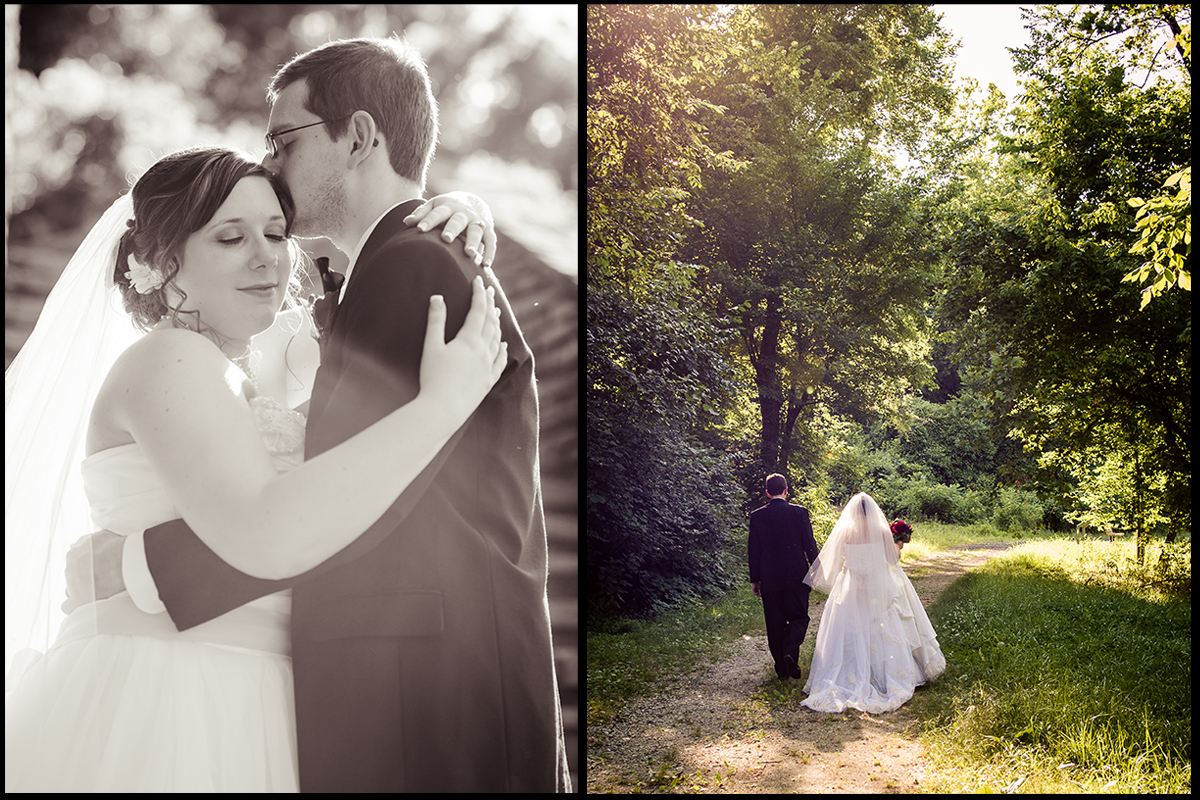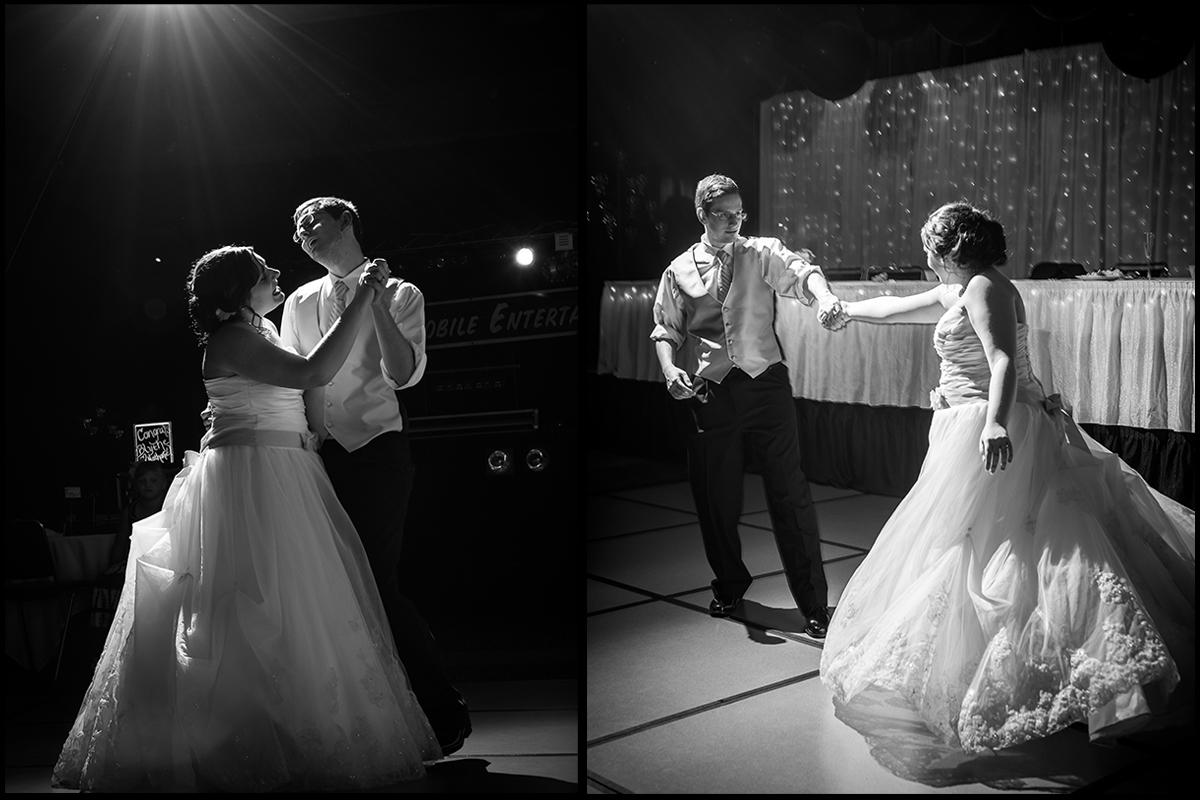 Blythe and Nathaniel 06.02.12
Blythe and Nathaniel have a special kind of love. I could tell even when I first met them at our consultation at Starbucks. As they told me the story of the night he asked permission to marry her (not far from where we were sitting), Nathaniel and Blythe were giddy and all smiles…the way that only two people truly in love can be. But that was nothing compared to their wedding day.
I drove by the church a few days before the wedding, in hopes of finding some nearby locations for portraits before the ceremony. When I saw the large brick pillars at the small college campus just down the road, I knew it would be the perfect place for Blythe and Nathaniel, who opted for the tradition of not seeing each other before the ceremony. After all the girls got dolled up at Sizzor Shak and into their dresses, and after the guys were all ready, we put Nathaniel in position. He was surrounded by his bodyguard groomsmen, who made sure there was no chance of him seeing Blythe as she walked up to the other side of the brick pillar. Once she was in position, Blythe was surprised to hear Nathaniel on the other side, asking how her morning had been so far. She hadn't realized he was already there! This moment resulted in some of my favorite images from the day!
After the fun of the outdoor photos, it was time to reflect on the true importance of the day. Blythe gathered with her bridesmaids in prayerful contemplation. The words spoken and the tears shed in these few moments before the ceremony were clear evidence of the love that not only Blythe and Nathaniel have for each other, but also of the love that their friends and family have for them. The emotions continued to run high throughout the personalized ceremony (given by Blythe's uncle) and the vows that Blythe and Nathaniel wrote for each other. After the first kiss, Nathaniel leaped off stage and the new couple (followed by their bridal party) danced their way out of the church.
After a colorful rose petal exit from the church, we headed to the Fort Belle Fontaine for more portraits. Then the real fun started at the Gateway Center, where the couple and their guests enjoyed a spread of Mexican food and a night full of fun and dancing.
Their sweet love for each other can be summed up by the following excerpt from Nathaniel's vows to Blythe:
"I promise to love you unconditionally as you love me.
I promise to make you feel wanted, needed and desired.
I'm an imperfect man, that's of course no surprise,
but you, Blythe, are my perfectly imperfect blessing
and I hope the message is clear."
Ceremony: North County Community Church, Hazelwood, Mo
Reception: Gateway Center, Collinsville, IL http://www.gatewaycenter.com/
Floral Designer: Lulu McCabe, Ellisville, MO http://www.lulumccabe.com
Cake Artist: Knodel's Bakery, St. Louis, MO http://www.knodelsbakery.com
Hair Artist: Sizzor Shak, Collinsville, IL http://sizzorshak.com/
Makeup Artist: Sizzor Shak, Collinsville, IL http://sizzorshak.com/
Dress: David's Bridal http://www.davidsbridal.com
Bridesmaids Dresses: David's Bridal http://www.davidsbridal.com
Groom and Groomsmen Attire: Men's Warehouse http://www.menswearhouse.com
Ceremony Décor: A-1 Party & Wedding Rentals, Collinsville, IL http://a1partywedding.com
DJ: Rich Cade, C Sharp Mobile http://www.csharpme.com/
Transportation: All About You Limos, Columbia, IL http://www.aaylimos.com/
Videography: TJ Ingrassia , Studio 309 Productions http://tjingrassia.com