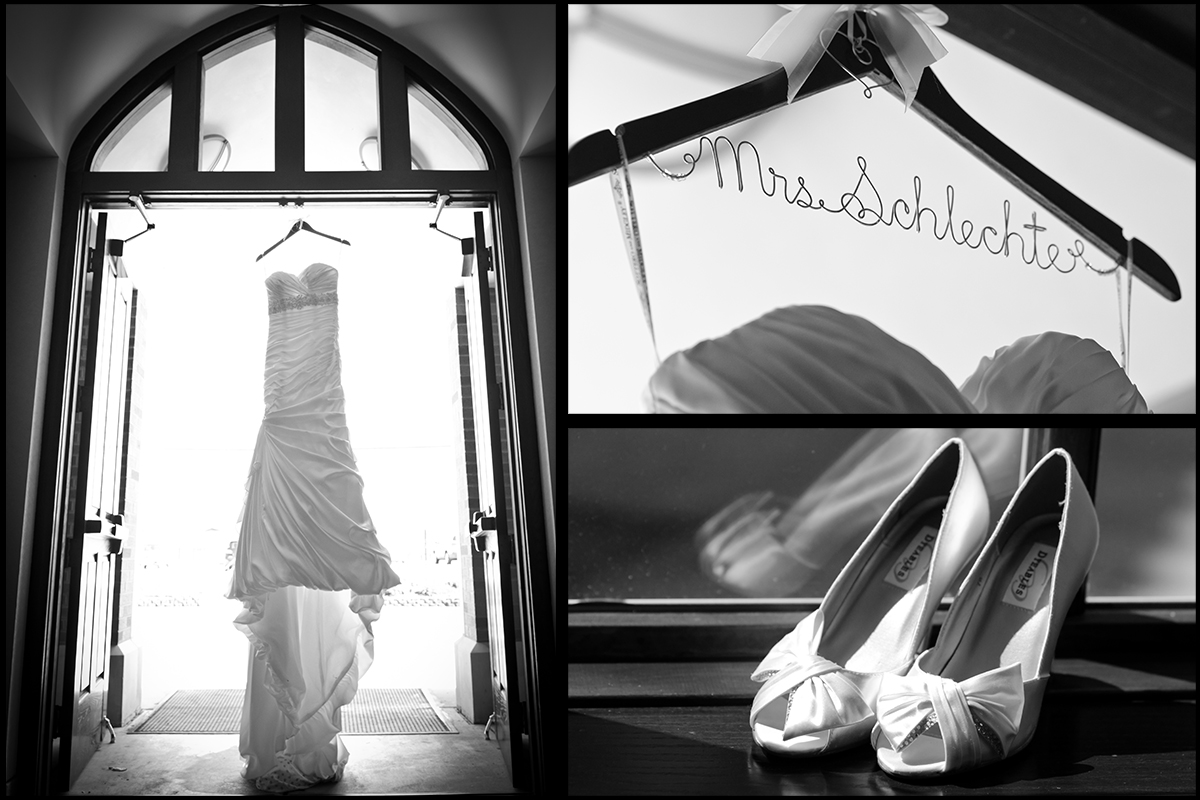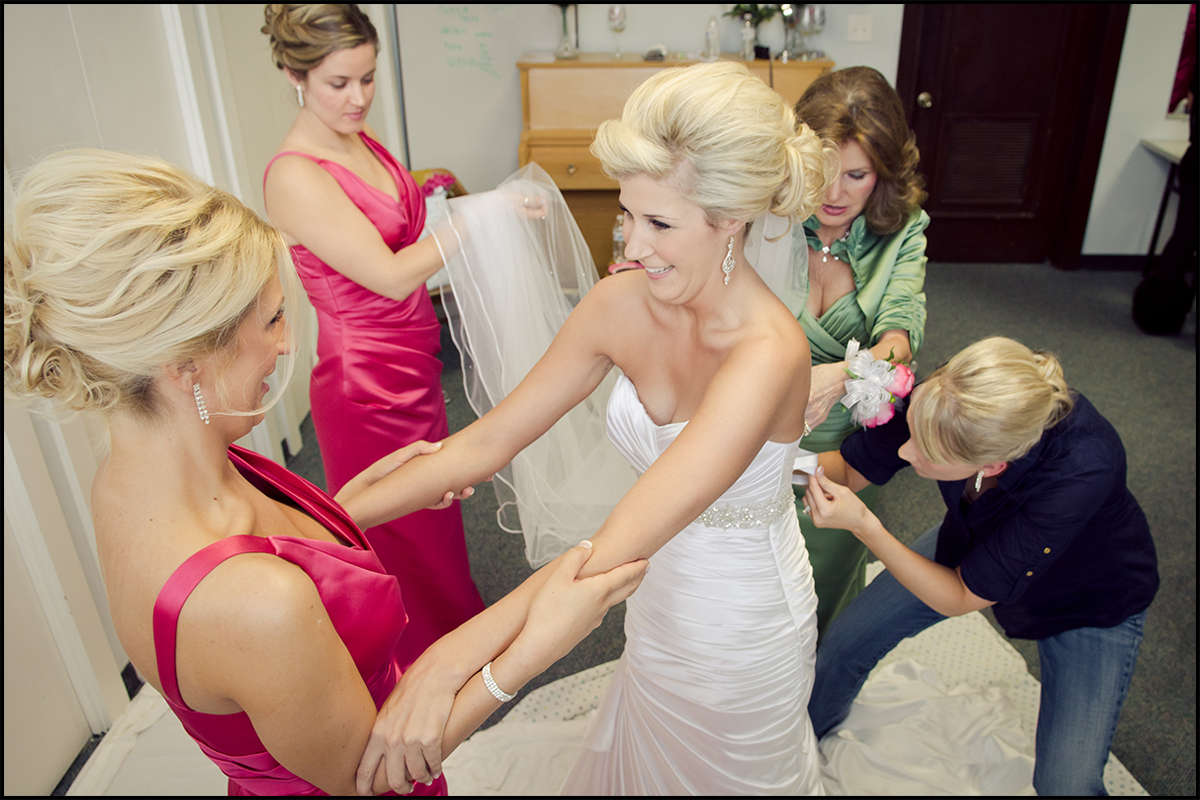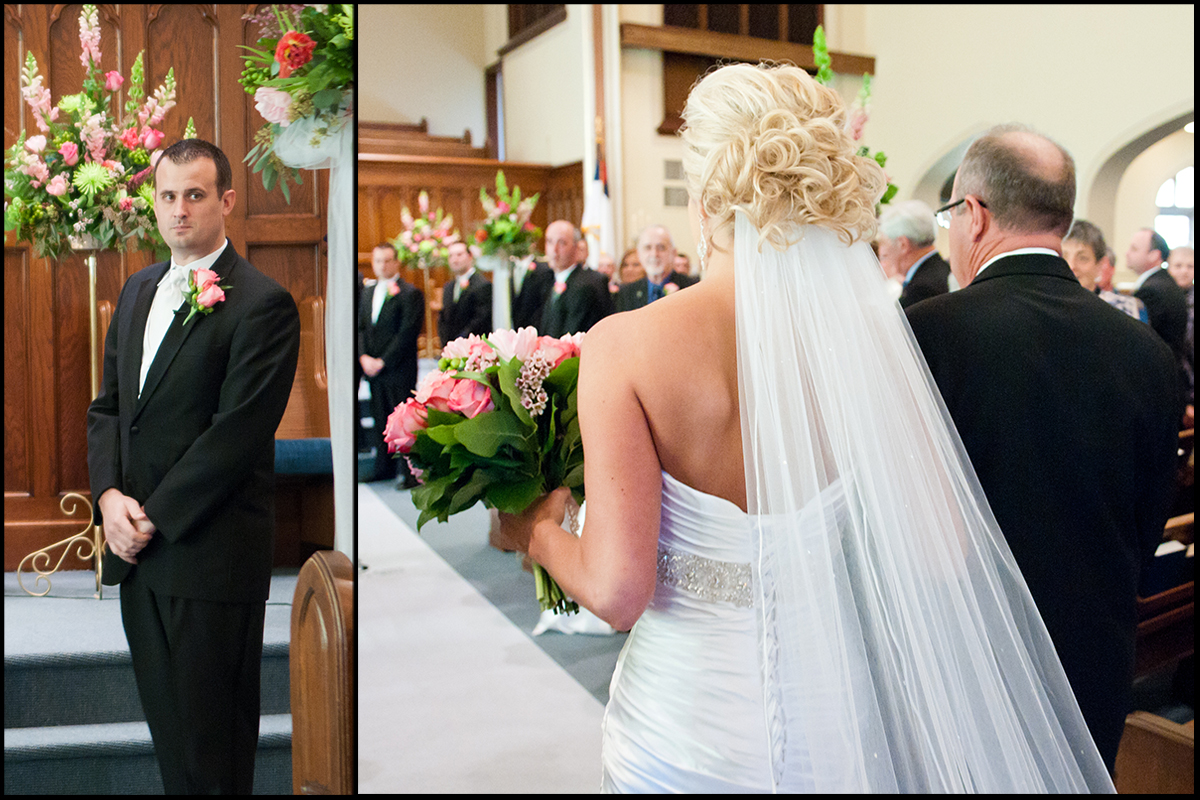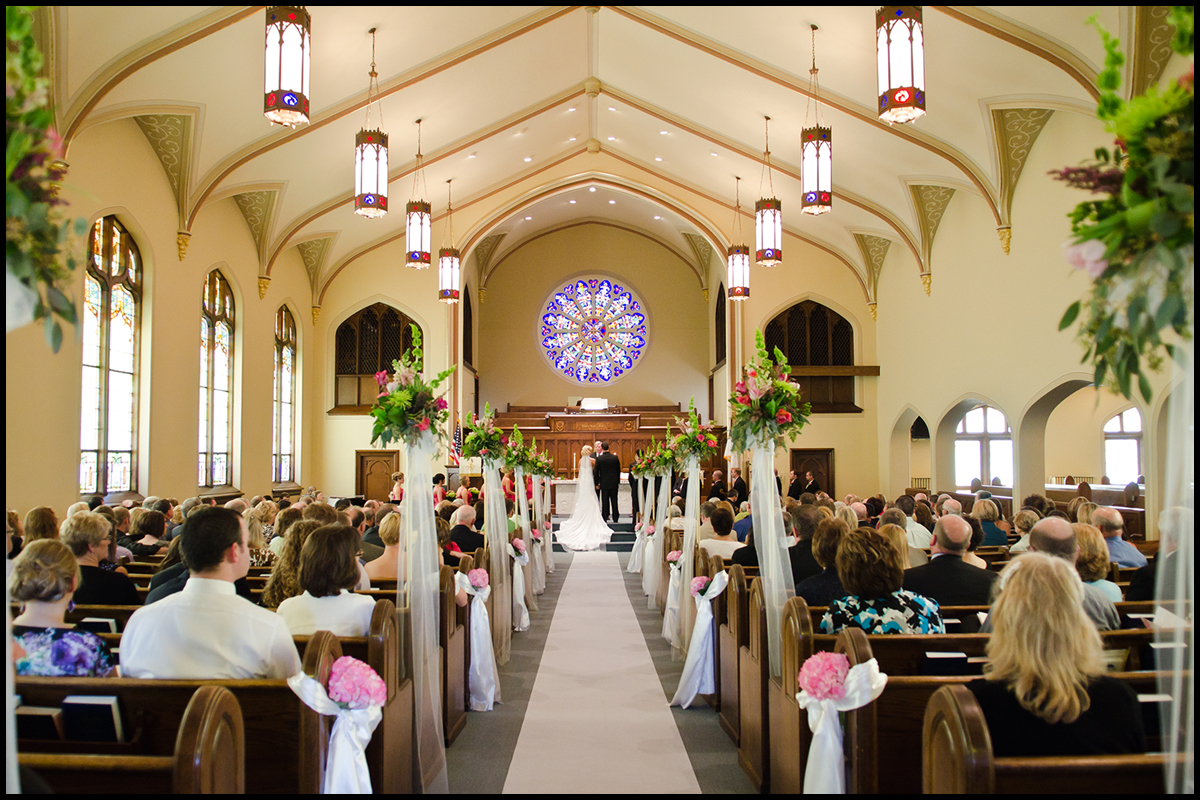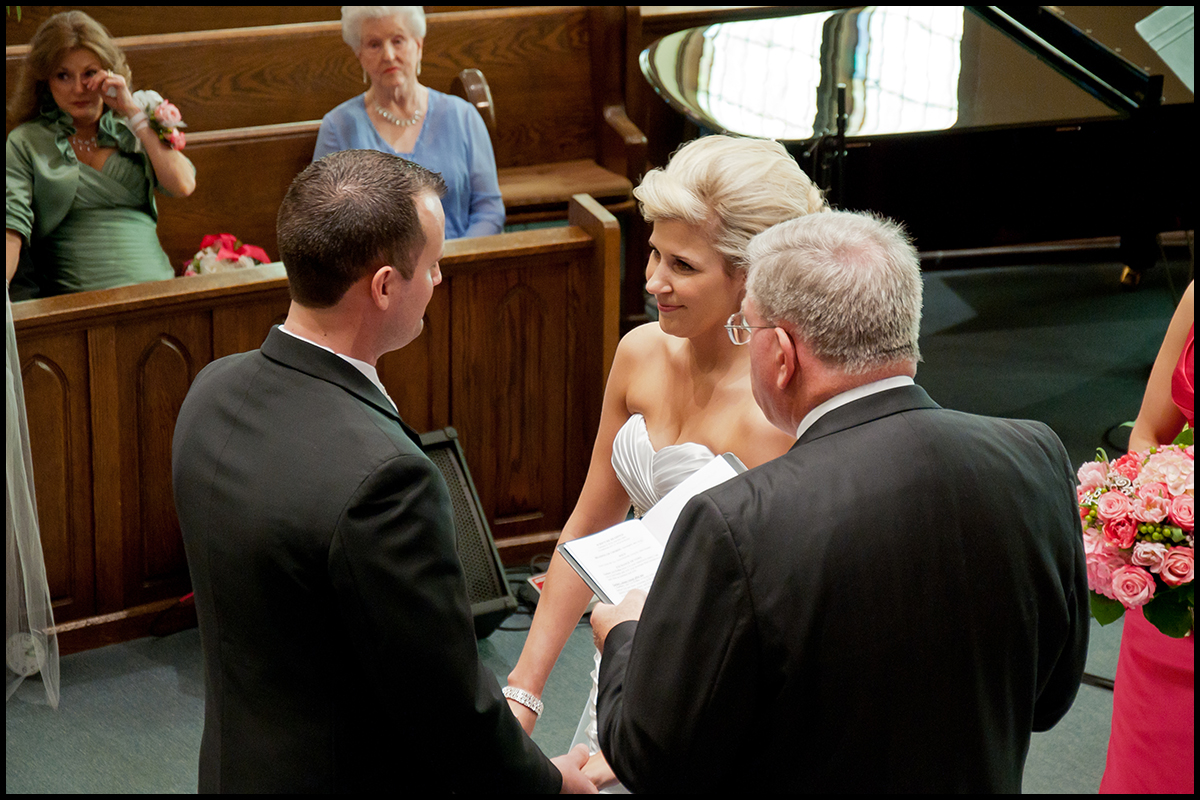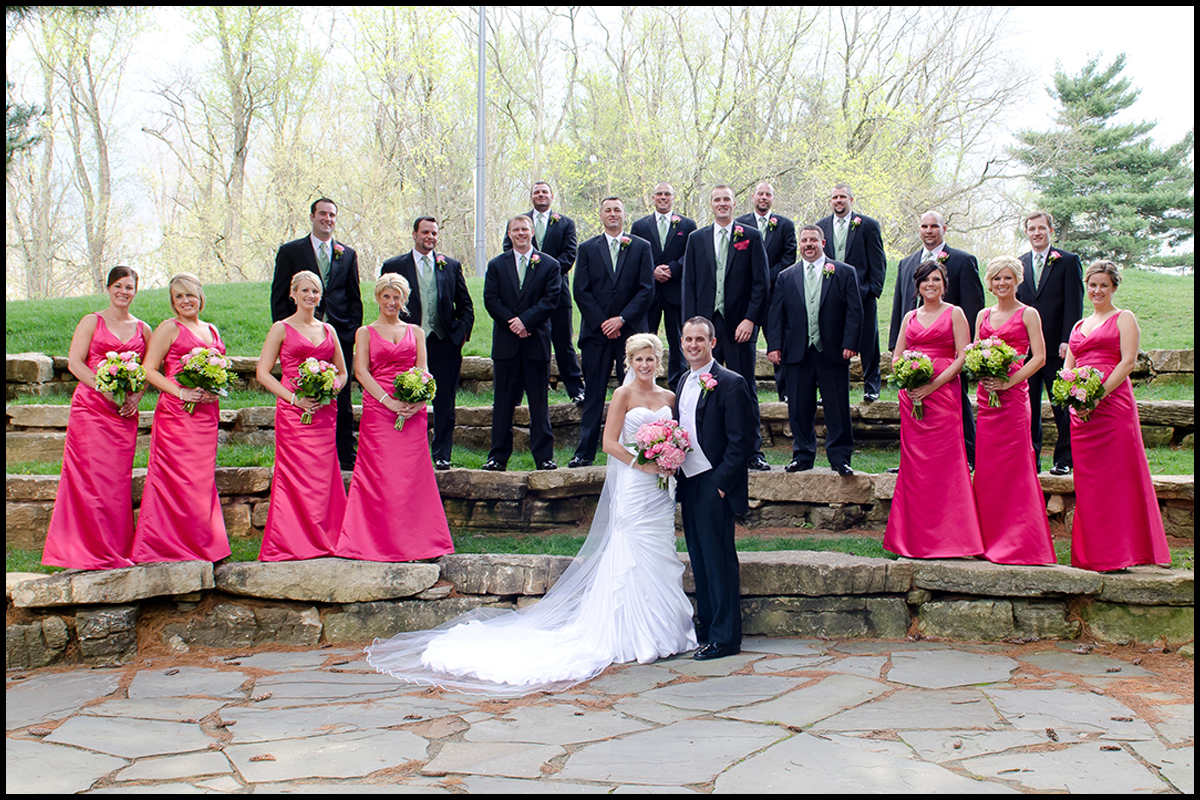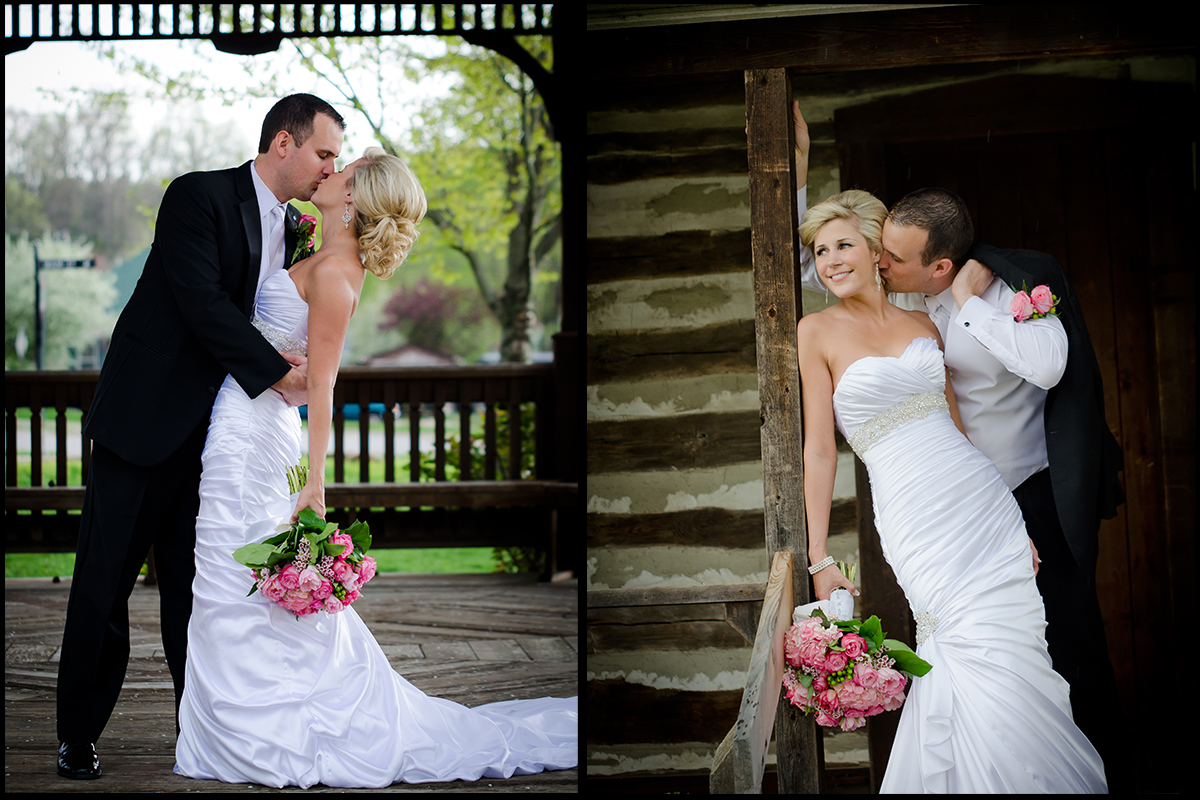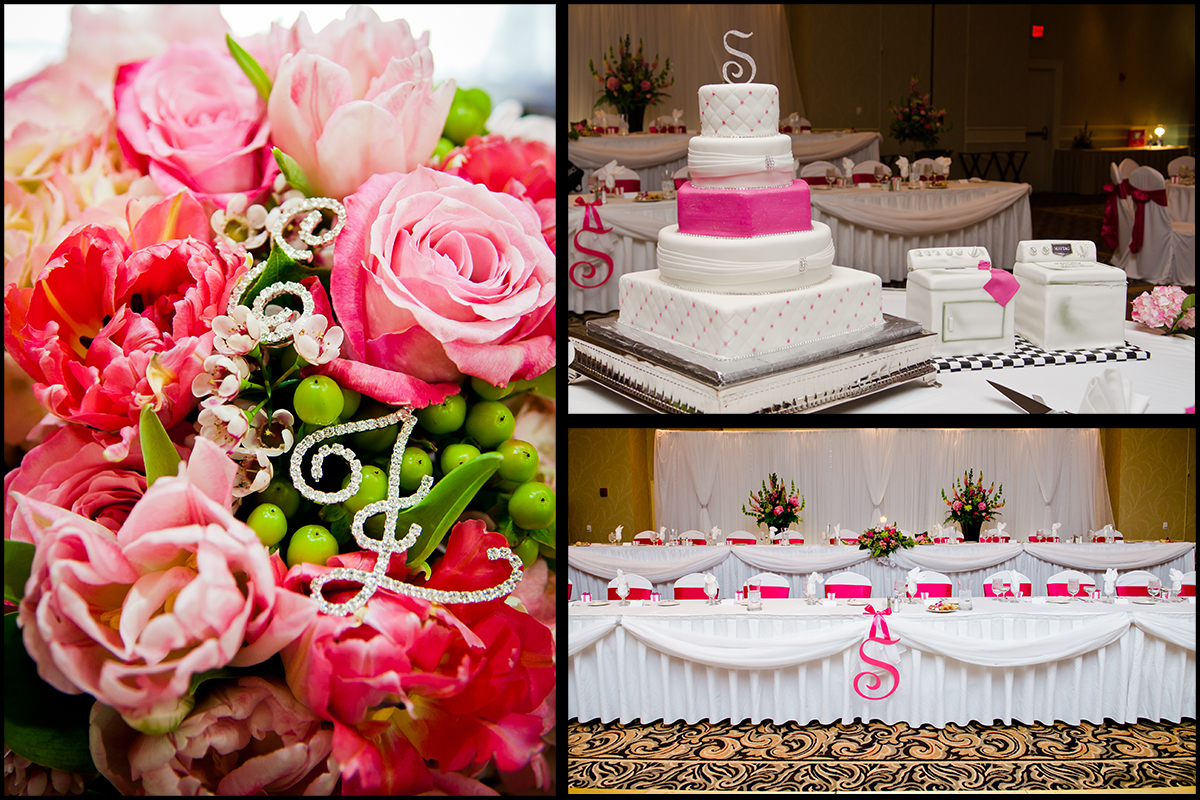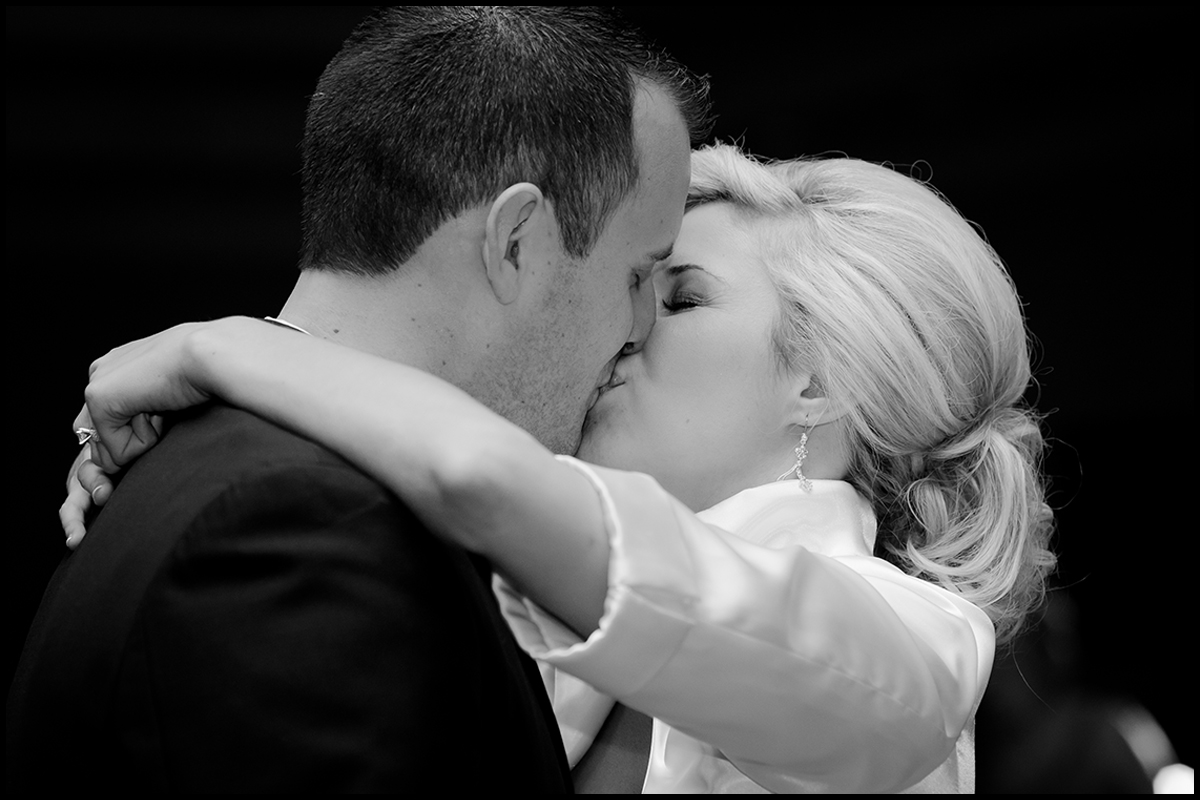 We couldn't have had a more wonderful time with Erika and Zach! Their wedding was elegant and perfectly planned, all the way down to the matching font Erika used in her bouquet, the decorations at the church and reception, and even on the cake topper.
Erika and her bridesmaids started their day getting hair done at the fabulous Studio Eleven, whose pink walls echoed the wedding décor. They finished all of their preparations at Eden Church, where the excitement continued to escalate until it was time to finally walk down the aisle. Holding with tradition, this was their first moment seeing each other that day. As Zach laid eyes on his beautiful bride walking toward him, his love for her was clearly evident to all.
The first stop for portraits after the church was The Gardens at SIUE. Then it was off to get what ended up being the favorite portraits of the day, just minutes from Erika and Zach's home in Glen Carbon. After holding out all day, the rain finally came as we were snapping the final portraits. And then Zach's brother Josh, who was truly the best man of the day, came to guard Erika from the rain on her way back to the bus. By the time we arrived at the Four Points Sheraton for the reception, the rain had cleared up again and we even got a peak at a rainbow.
Congratulations again, Zach and Erika! Your wedding was as beautiful as the two of you and the love you share!
Ceremony: Eden United Church of Christ, Edwardsville, IL http://www.eden-ucc.org/
Reception: Four Points by Sheraton, Fairview Heights, IL http://www.starwoodhotels.com/fourpoints/property/overview/index.html?propertyID=1168
Floral Designer: Annette's Flowers and Gifts, Okawville, IL http://annettesflowersandgifts.com
Cake Artist: Patty Cakes, Highland, IL http://www.pat-t-cakes.com/
Hair Artist: Studio Eleven, Maryville, IL http://www.studioeleven.biz/
Dress: Elegant Brides, Edwardsville, IL http://www.elegant-brides.com/
Bridesmaids Dresses: Elegant Brides, Edwardsville, IL http://www.elegant-brides.com/
Tuxes: Elegant Brides, Edwardsville, IL http://www.elegant-brides.com/
Transportation: All About You Limo, Columbia, IL http://www.aaylimos.com/
Photobooth: 2 Chics and a Photobooth, Chesterfield, MO www.2chicsphotobooth.com